Best Secure Email Gateway Software in 2023
Are you looking for a Secure Email Gateway Software for your business? You have come to the right page. This guide will help you discover the best Secure Email Gateway Software of 2023 and along with a deep dive into their features, pricing, rating, etc.
What is Secure Email Gateway Software?
Secure email gateway software is a tool used to protect an organization from various email-based threats such as phishing, spam, viruses, and malware. This software filters incoming and outgoing emails and identifies suspicious activities. It also provides encryption and decryption of emails to ensure confidentiality and integrity of sensitive information. Secure email gateway software is an essential tool for organizations to maintain a secure and reliable email communication system.
How Secure Email Gateway Software work or function?
Secure email gateway software works by scanning incoming and outgoing emails for potential threats, such as malware and spam. The software uses various methods, including email content filtering and sender reputation analysis, to ensure that only legitimate emails are sent and received. Additionally, secure email gateway software can provide encryption services to protect sensitive information and prevent unauthorized access. Overall, this software offers a comprehensive solution for businesses to maintain email security and protect against cyber threats.
Benefits of Secure Email Gateway Software?
Benefits of secure email gateway software:
Provides protection against email-based threats such as phishing, malware, and spam.
Helps to enforce email security policies and regulatory compliance.
Reduces the risk of data breaches and unauthorized access to sensitive information.
Increases productivity by filtering out irrelevant emails and reducing the time spent dealing with spam.
Enables organizations to control and monitor incoming and outgoing email traffic.
How we curated this list
We conducted extensive research to identify a wide range of software options within each category. This involved exploring online resources, industry publications, software directories, and user reviews. Please note that the pricing and features mentioned here are subject to change. We recommend you to visit the product website for the latest information before making a decision.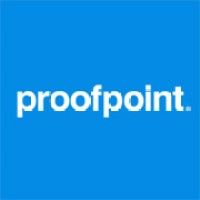 #1
Proofpoint Email Security and Protection
Product Description
Proofpoint helps protect people, data and brands against cyber attacks. Offering compliance and cybersecurity solutions for email, web, cloud, and more.
Pros and Cons
Proofpoint offers a wide range of products and solutions to protect organizations from various cyber threats.
The company uses machine learning and behavioral analytics to accurately detect threats.
Proofpoint provides comprehensive visibility and unified visibility to identify and prevent data loss and insider risk across channels.
There is no information provided about the pricing of Proofpoint's products and services, which can be a deterrent to potential customers.
The passage does not specify whether Proofpoint offers customer support and assistance in case of issues or concerns.
The language used to describe the features and benefits of Proofpoint's solutions can be technical and difficult for non-IT professionals to understand.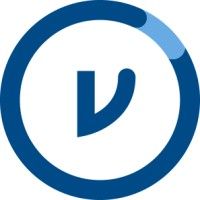 Product Description
Virtru data encryption protects data, through email and file-sharing, Cloud, SaaS, CRM solutions and across internal and external ecosystems.
Pros and Cons
User-friendly: The Virtru email encryption system is easy to use and intuitive, with no new passwords or portals.
Robust data protection: Virtru has a wide range of industry-specific solutions for different sectors, like healthcare, finance, and education, making it a highly secure encryption system.
Control of data: The encryption system allows the user to control the movement of their data across different platforms, revoke access when needed, and even disable forwarding.
Limited operating systems: Virtru is currently available on Google and Microsoft, but there is no indication that it works across other operating systems.
Integration concerns: The efficacy of Virtru might be questionable if the user already has data protection tools in place. The cost of integration can also be high.
Cost concerns: Pricing details are not available on the website, which could be a concern for small businesses with tight budgets.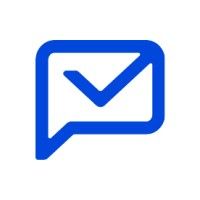 Product Description
Secure email for modern healthcare. HIPAA compliant email - easy setup, no portals or passcodes.
Pros and Cons
HIPAA compliant email made easy - which means it provides secure and safe email communication between healthcare providers and patients.
Wide range of solutions for different communication needs- Paubox offers email suite, marketing, and API solutions to cater various industries.
Trusted by 5000+ customers - it has a significant number of customers, which means that it is a reliable and efficient email security provider.
No mention of pricing on the website - this might be a disadvantage for those researching email security solutions and want to compare different providers' pricing.
Limited focus on industries - Although Paubox offers solutions for different industries, there is no specific mention of education, finance, and other business sectors.
Lack of integration with other email platforms - Paubox email is a separate platform, which might require users to shift from other email providers, causing integration and migration issues.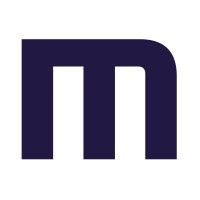 #4
Mimecast Email Security with Targeted Threat Protection
Product Description
Mimecast cloud cybersecurity services for email, data, and web protects critical communications, people and data. Work protected. Learn more.
Pros and Cons
Mimecast offers AI-powered email security that provides best-in-class protection against sophisticated attacks.
Mimecast's solutions offer fast and easy threat sharing and insider risk protection.
The company has won awards for their security awareness training and archiving services.
There is no information provided about pricing for Mimecast's products and services.
The State of Email Security Report mentioned in the passage is not available to read without providing personal information.
It is not clear how Mimecast's solutions integrate with other security systems already in use by a company.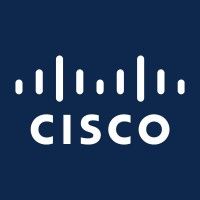 Product Description
Cisco Secure Email protects your cloud email from phishing, ransomware, and spoofing, while safeguarding data with data loss prevention (DLP) and encryption.
Pros and Cons
Comprehensive defense for email security
Empowers admins to create rules to prevent unauthorized data sharing and enhance data loss prevention
Comes with flexible license options based on the organization's needs
Not a standalone solution; requires integration with other products like SecureX and Secure Endpoint
Additional costs may be incurred based on the selected license options
No mention of support and maintenance services offered by Cisco Secure Email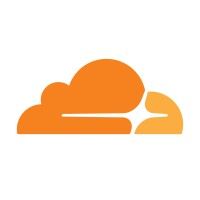 #6
Cloudflare Area 1 Security
Product Description
Secure your email inboxes with API-first cloud email security. Preemptively block phishing attacks, malware, Business Email Compromise, vendor email fraud, and other advanced threats.
Pros and Cons
Comprehensive SASE platform to connect users to enterprise resources with identity-based security controls.
Protects and accelerates applications by combining security with performance.
Offers a developer platform to build and deploy cloud applications on a global network.
No clear indication of pricing plans offered for the various products.
Limited information about the company and its background.
Some of the products may not be suited for small businesses or individual users.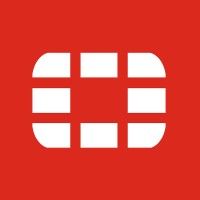 Product Description
Fortinet's Email Security Solutions provides protection for your critical business information. Learn how to send Secure Email Gateways (SEG) with FortiMail.
Pros and Cons
FortiMail offers a variety of features to protect against spam, viruses, and other email-borne threats, including machine learning algorithms and real-time threat intelligence.
FortiMail integrates with the Fortinet Security Fabric for advanced protection and workflow automation.
FortiMail offers deployment options for cloud-based, on-premises, or hybrid email environments.
The pricing model for FortiMail is not clear from the given information, making it difficult to determine the product's affordability for businesses.
The information provided does not state if FortiMail offers any email continuity features in case of outages.
The effectiveness of FortiMail's AI-powered Security Services is not tested or validated by any third-party testing firm in the information provided.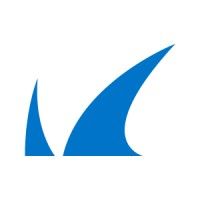 #8
Barracuda Email Security Gateway
Product Description
Barracuda Networks is the worldwide leader in Security, Application Delivery and Data Protection Solutions.
Pros and Cons
Provides complete email security that stops all 13 email threat types and protects Microsoft 365 data.
Offers a comprehensive platform to protect all web apps and APIs with advanced bot protection.
Has a cloud-based centralized management system that enhances day-to-day workflow.
No information about the cost of the product.
Does not mention if it is compatible with all operating systems.
No details about the customer support system. Product Description
RMail is the most secure email service, provide peace-of-mind with end-to-end encryption. Our apps make it easy to use and protect your emails.
Pros and Cons
Provides email privacy & compliance features, including end-to-end encryption, auditable proof of GDPR, and HIPAA privacy compliance.
Offers human error prevention & DLP to prevent data loss with AI-infused and automated rules-based email compliance and security recommendations.
Offers certified proof of content delivered with internationally court-accepted, authenticatable timestamped proof of content e-delivered for emails.
The website is cluttered with various categories and links, making it difficult to navigate for some users.
Pricing information is not readily available on the website, which can be frustrating for potential customers.
The dense technical language used throughout the website may be difficult to understand for those not familiar with email security and compliance.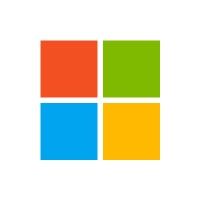 #10
Microsoft Exchange Server 2019
Product Description
You can buy Exchange Online as a standalone email service or as part of a Microsoft 365 business plan that includes SharePoint, OneDrive, Microsoft Teams, and more.
Pros and Cons
Microsoft 365 has a variety of apps that can help turn ideas into reality.
The Surface Pro 9 is a flexible and ultra-portable device that combines the features of a tablet and laptop.
Microsoft Bing and Edge will soon feature more visual search responses, chat history, and persistent chat within Edge.
The advertisement doesn't provide detailed information about Microsoft 365 apps.
The Surface Pro 9 might be expensive for some customers, even with a discount.
The announcement about Bing and Edge may not be relevant or useful for everyone. #11
LuxSci Email and Web Security
Product Description
HIPAA compliant email, forms, web hosting and web services since 1999. Find out about our HITRUST CSF certified solutions.
Pros and Cons
HIPAA-compliant email and web solutions ensure secure communication.
LuxSci encrypts all emails automatically to protect sensitive data from unintentional exposure.
The flexible building block architecture design grows with business needs.
No information is provided about the pricing of LuxSci services, making it difficult to evaluate its affordability.
LuxSci's services seem to be primarily healthcare-focused, which may limit the usefulness of their solutions for businesses in other industries.
It is unclear whether LuxSci offers any customer support options or if customers are responsible for resolving any issues themselves. #12
Forcepoint Email Security
Product Description
Forcepoint ONE is a Security Services Edge (SSE) platform that unifies ZTNA, CASB, SWG, and DLP in a cloud-native security solution.
Pros and Cons
Advanced email protection features like Optical Character Recognition and drip data loss prevention can stop data infiltration and exfiltration, ensuring secure sensitive data against external attacks.
Real-time, deep content inspection can reveal evasive zero-day threats, helping to stop advanced threats.
Granular controls for different device types allow for easy administration from the cloud portal, reducing complexity in supporting a remote workforce.
No mention of the price for the product.
It's not clear if the product is user-friendly or requires technical expertise to install and use.
There's no information about whether or not the product is customizable to meet individual user needs. #13
SpamTitan Email Security
Product Description
Email security and spam filtering with SpamTitan from TitanHQ uses double AV and AI driven malicious URL detection to block malicious threats
Pros and Cons
Advanced email security solution that effectively stops phishing attacks, spam, malware, and ransomware.
Easy to use and manage: SpamTitan is easy to deploy and users will see immediate results.
Features AI-driven anti-phishing solution with the newest "zero-day" threat protection and intelligence.
Monthly billing starts at approximately $1 per month, which may be expensive for some users.
Only compatible with Microsoft 365, may not be suitable for users who do not use this platform.
May require some technical knowledge and support for non-technical users to set up and manage effectively.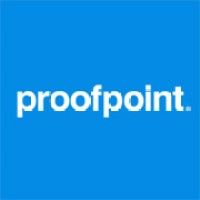 #14
Proofpoint Essentials for Small Business
Product Description
Proofpoint Essentials for Small Business provides enterprise-level security for small and medium businesses. This cloud-based solution offers email security, continuity, archiving, and social media protection, ensuring the safety and protection of your company's sensitive information.
Pros and Cons
The product offers protection against various online threats such as phishing, ransomware, and BEC.
It provides a comprehensive range of solutions for data loss prevention, cloud security, and compliance management.
The product is AI-powered and offers flexible deployment options for inline+API or MX-based deployment.
The price of the product is not mentioned, making it difficult to determine if it is a cost-effective solution.
The product's effectiveness in protecting against emerging threats is not clearly stated.
It is not clear how user-friendly the product is, which may impact its adoption and usefulness for businesses. #15
Symantec Messaging Gateway
Product Description
Broadcom Inc. is a global technology leader that designs, develops and supplies semiconductor and infrastructure software solutions.
Pros and Cons
Strong security against spam and malware
Customizable blocking policies to fit specific organizational needs
Integration with other Symantec security products for comprehensive protection
Setting up and configuring the system can be complex and time-consuming
Limited reporting capabilities compared to some competitors
Can be expensive for small businesses or organizations with limited budgets
Missing a tool?
List it here

->
Frequently asked
questions
The best secure email gateway software is dependent on your specific needs and goals. Popular options include Mimecast, Proofpoint, and Symantec. Evaluate features such as filtering, encryption, and threat protection to find the software that aligns with your business requirements while ensuring email security.
Secure email gateway software offers benefits such as protection from cyber threats, spam and phishing attacks, data leakage prevention, email encryption, compliance with regulations, and improved email security. It helps businesses safeguard their sensitive data, maintain email communication privacy, and prevent unwanted email content from entering the network.
The common use of secure email gateway software is to protect the organization from email threats like spam, phishing, malware, viruses, ransomware, and other email-borne attacks. It provides secure email communication, filters out unwanted emails, monitors inbound/outbound emails, protects data privacy, and ensures regulatory compliance.
Consider features like advanced threat protection, data leakage prevention, encryption, authentication, spam filtering, continuous monitoring, reporting, compatibility, ease of use, and customer support. These features will ensure the security and reliability of your email communication and protect against cyber threats.
Secure email gateway software is used in various industries, including finance, healthcare, government, retail, and education. It is a reliable tool that ensures safe and secure email communication, protecting businesses from cyber threats and data breaches.
The cost of secure email gateway software can range from free to several thousands of dollars per year. Factors that affect its pricing include the provider, features, number of users, and level of security required. Pricing starts at $1 per user per month for basic features and can go up to $50 per user per month for advanced security features.
Yes, there are free secure email gateway software tools available. Some popular options include ProtonMail, Tutanota, and Hushmail. These tools offer end-to-end encryption, two-factor authentication, and other security features to protect your emails and personal data. However, some free plans may have limitations on storage or advanced features.
Secure email gateway software typically requires a higher level of technical expertise as it involves advanced security features and configurations. Users should have a good understanding of email protocols, networking, and encryption. Technical support resources may be necessary for complex installations or troubleshooting.
How to use this page to find the right software
Identify your needs and requirements from the software. Consider factors like functionality, features, platform compatibility, budget, and any specific industry or personal preferences.
Based on your needs, prioritize the features or functionalities that are essential for your software.
Explore the website link of each software to gather more detailed information about it.
Modernize your operations with interactivity
📈 Automate bills, usage reports, and notifications with the journey feature
⚡ Enable people to raise issues inside the emails using forms
✉️ Use APIs to trigger and send notification and reminder emails
Early stage startup? These tools might help you
Better emails. less work.
super growth.