Best Event Marketing Software in 2023
Are you looking for an Event Marketing Software for your business? You have come to the right page. This guide will help you discover the best Event Marketing Software of 2023 and along with a deep dive into their features, pricing, rating, etc.
What is Event Marketing Software?
Event marketing software helps businesses manage and organize events easily. This tool streamlines all aspects of event planning, from logistics to registrations, promoting events through multiple channels, and tracking attendance data. It provides a centralized view of all events in a dashboard and enables event managers to engage attendees before, during, and after the event. Its analytics features offer insights to improve future events, making event planning more efficient and effective.
How Event Marketing Software work or function?
Event marketing software serves as a comprehensive tool for automating and streamlining various aspects of event management. It allows event planners to manage registrations, ticketing, and promotions, as well as handle communication with attendees before, during, and after the event. The software often includes features like event analytics, social media integration, and custom branding options. With the help of event marketing software, organizers can ensure a seamless and engaging experience for their attendees while also maximizing ROI.
Benefits of Event Marketing Software?
Benefits of event marketing software:
Provides a centralized platform for managing all aspects of an event, including registration, ticketing, and communication.
Enables targeted marketing to reach the right audience for the event.
Offers real-time analytics to measure event success and optimize future events.
Reduces administrative tasks and streamlines the planning process.
Enhances attendee experience through personalized communication and engagement.
Implementing event marketing software can help businesses increase event attendance, improve ROI, and build lasting relationships with attendees.
How we curated this list
We conducted extensive research to identify a wide range of software options within each category. This involved exploring online resources, industry publications, software directories, and user reviews. Please note that the pricing and features mentioned here are subject to change. We recommend you to visit the product website for the latest information before making a decision.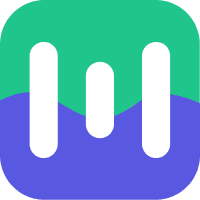 Product Description
Use Mailmodo to create and send interactive emails your customers love. Drive conversions and get better email ROI. Sign up for a free trial now.
Pros and Cons
Mailmodo can help increase customer engagement with interactive elements such as quizzes, surveys, games, and polls inside email campaigns.
The platform offers the ability to create and automate both AMP and HTML email campaigns, providing flexibility.
Mailmodo uses REST API for transactional email campaigns, which enables developers to set up campaigns without having to code the emails.
Not all email clients support AMP emails, so some recipients may not see the dynamic elements.
Mailmodo may require users to switch from their current email tool to use the platform fully.
The pricing for Mailmodo is not mentioned in the passage, making it difficult to evaluate the value proposition compared to other email marketing tools.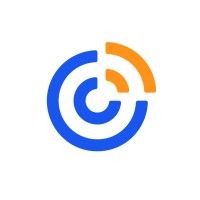 Product Description
With Constant Contact, you can create effective email marketing and other online marketing campaigns to meet your business goals. Start your FREE trial today!
Pros and Cons
User-friendly interface, making it easy to create and send emails
Provides access to a comprehensive library of templates and images
Offers advanced reporting and tracking features to monitor email performance
Limited customization options for templates
Pricing can be expensive for larger email lists
Some users have reported issues with email deliverability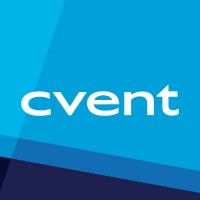 Product Description
Cvent provides software to planners for event management, marketing and attendee engagement, and also helps hotels win business through our sourcing platforms.
Pros and Cons
Cvent offers a complete solution for virtual, in-person, and hybrid events.
Cvent's Attendee Engagement tools such as Mobile Event Apps and Lead Capture help to enhance attendee experience and engagement.
Their Passkey tool can automate room block management, saving valuable time.
There is no information about pricing on the website, which may make it difficult to budget for events.
The website is very focused on event planners and may not provide as much value to those attending events.
It is unclear if Cvent's tools are user-friendly or require a steep learning curve.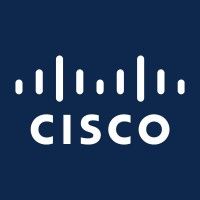 #4
Webex Events (formerly Socio)
Product Description
From risk-based prioritization pioneer to joining forces with the leader in enterprise management and security, Kenna.VM is now Cisco Vulnerability Management.
Pros and Cons
Accommodates up to 100,000 attendees and supports real-time translations in 100+ languages.
Provides custom branding options and themes for a curated attendee registration experience.
Allows for moderated Q&A, live polling, chat, emoji reactions, and gesture recognition, encouraging active participation.
Some features, storage, and support require additional payment.
No mention of compatibility with certain devices or operating systems.
No information given about the level of security and privacy offered by the platform.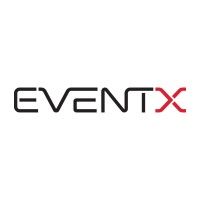 Product Description
EventX is an event management platform that's localized for Asia. It's built for event organizers to drive more attendees and increase conversion.
Pros and Cons
Localized platform and support in local languages and time zones.
Lead Finder tool helps acquire high-quality leads at a low cost.
98% customer satisfaction rate for the customer success team.
Limited focus areas as it is a localized platform for Asia.
The platform may not offer customization options for the physical events.
No information about the pricing model, so it is hard to assess its affordability. Product Description
It provides a comprehensive solution to manage events of all types and sizes, ranging from concerts and conferences to fundraisers and festivals.
Pros and Cons
Eventbrite is an online platform that allows users to find, organize, and promote events easily and hassle-free.
The platform offers a wide variety of event categories ranging from music, charity, and business to sports and fitness, and users can easily search and filter for events that suit their preferences.
The platform has various apps, including the Eventbrite Mobile Ticket App and the Eventbrite Check-In App, that make event management smoother and more efficient.
The passage seems to focus only on the fact that the user's version of Internet Explorer is no longer supported, and this may turn off potential users who do not want to switch to a different browser.
While the platform offers a wide variety of events, it may not have events available in all geographic regions, and some users may find it limited.
Some users may find that Eventbrite charges fees to event organizers for the use of its platform, which may make events more expensive for attendees.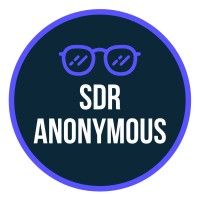 Product Description
BigMarker combines powerful webinar software with robust marketing features to create the world's first end-to-end webinar solution.
Pros and Cons
BigMarker provides a flexible platform to produce, publish, and generate actionable data around great content for one-hour webinars, three-day conferences, or a 24/7 content destination.
BigMarker offers a powerful platform for hosting virtual and hybrid events with ticketing, networking, and sponsors built-in for customizable virtual events.
BigMarker enables the creation of an elevated experience for in-person and virtual attendees on the same platform, allowing for hybrid events.
BigMarker may not be suitable for small businesses and individuals who do not require a vast virtual platform for their events.
The pricing for BigMarker may not be cost-effective for some companies and startups.
Although BigMarker provides ease of use and customer service, there may be limitations to how complex the implementation of integrating the platform with the user's CRM can be.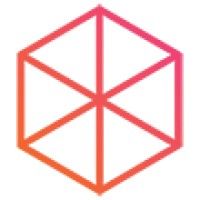 Product Description
vFairs is the only event platform that offers best-in-class event support to help you host stress-free hybrid, in-person and virtual events.
Pros and Cons
Offers a variety of platform solutions for in-person, hybrid and virtual events.
Provides an all-in-one event management platform that covers event registration, ticketing, networking, lead capture, onsite mobile app, badge printing, and check-in.
Offers specialized features such as smart matchmaking, event gamification, and smart analytics to increase engagement.
The pricing information is not readily available on the website and requires requesting a demo.
The platform may be overwhelming for smaller events or organizations with limited resources and experience in event management.
The success of the virtual events largely depends on the quality of internet connectivity and computer equipment of attendees, which may negatively impact their experience.

Product Description
Pros and Cons
Easy to use interface that allows for seamless webinar creation and management.
Provides several interactive features like polls, Q&A, hand raising, and screen sharing.
Offers reliable and high-quality audio and video streaming, ensuring smooth webinar experience.
Limited customization options for branding and marketing of webinars.
Can be expensive for small businesses and individuals.
Some users have reported audio and video glitches during webinars, leading to a less than optimal experience.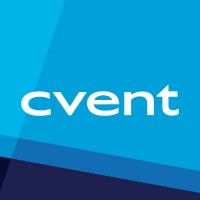 Product Description
Cvent provides software to planners for event management, marketing and attendee engagement, and also helps hotels win business through our sourcing platforms.
Pros and Cons
The product provides a complete solution for virtual, in-person, and hybrid event success.
It offers a variety of tools for event planning and management, attendee engagement, and actionable insights.
The Cvent Supplier Network offers a vast selection of global venues and vendors for event planners.
The pricing for the product is not readily available and may vary depending on the features and services required.
The platform may require a learning curve, and users may need to invest time in training and setting up their events.
The product may not cater to smaller or simpler events, and users may need to assess if it is suitable for their needs.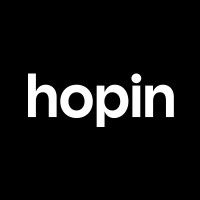 Product Description
See how Hopin products can work for you by joining the millions of people already using StreamYard, Session, Streamable, Hopin Events, and more
Pros and Cons
Hopin offers a suite of audience engagement tools, making it a one-stop-shop for creating and hosting virtual events, webinars, live streams, and more.
Its products, such as StreamYard and Session, are designed to help users create professional and engaging content with cutting-edge video technology.
Hopin allows for global interaction, enabling users to reach and engage their audiences from anywhere in the world.
Some of Hopin's products are still in development or "coming soon," making it unclear when they will be available for use.
Hopin's pricing and plans may not be suitable for everyone, with the cost potentially being prohibitive for smaller businesses or individuals.
While Hopin promotes the benefits of community building and authentic connection, it ultimately relies on technology and may not fully replicate the in-person experience of events and gatherings. Product Description
Reliable, simple event marketing software for any occasion. Create a beautiful event website, sell tickets, and promote your event online.
Pros and Cons
EventCreate offers customizable templates to create professional-looking event websites quickly and easily.
The platform provides powerful analytics that enable tracking and managing of attendees in one place.
EventCreate's invite system comes pre-built with a host of features including delivery tracking, bulk list upload, and automatic reminders.
Some of the advanced features, such as integrations with Salesforce and MailChimp, may not be available in the free version.
EventCreate charges a credit card processing fee on top of the free ticketing fees.
The availability of customer support for immediate and urgent requests is limited to 24/7.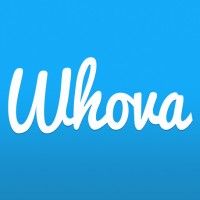 Product Description
Whova event app, online registration, event management software, and event marketing help you create the most engaging and organized event ever. Learn more
Pros and Cons
All-in-one event management software for in-person, hybrid, and virtual events.
Award-winning event app provides personalized agendas, live polls, messages, and exciting photos.
Time-saving event management software includes an agenda center, speaker hub, name badge generation, check-in, announcements, and more.
No free trial is offered to test the software's functionality before purchase.
Some of the advanced features, such as lead generation tools, may require additional fees.
Limited information is provided on the pricing, and interested individuals must request a price quote to determine the cost.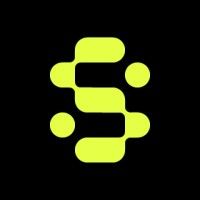 Product Description
Clean water, clean toilets, and clean hands for kids, developed in partnership with local governments..
Pros and Cons
The product aims to provide clean and safe water to kids in schools, orphanages, hospitals, and shelters, which is transformative and life-changing.
They have a unique strategy to piggyback on technology and supply chains already in use by major food and hotel chains.
The organization has served almost a million kids, which shows they have successfully implemented their goal.
The passage doesn't provide any information about the cost of the product or the affordability for users.
The geographical location of the product is limited to specific countries mentioned in the passage, so it might not be available globally.
There is no information on how the product will sustain and ensure the continued supply of clean and safe water.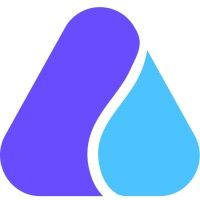 Product Description
Host highly customizable virtual and hybrid events to deliver immersive and interactive experiences to your audience. Book a demo today.
Pros and Cons
Airmeet is an all-in-one premium webinar and event platform that offers a variety of features to customize and manage events to cater to different needs.
The platform collects rich intent data to help increase revenue and conversions.
Airmeet provides 24/7, 365 support and services to ensure a world-class experience.
The pricing for Airmeet is not mentioned in this passage, leaving potential users unsure of the costs associated with the platform.
While Airmeet offers various types of events, some users may feel limited by the range of choices available.
It is not clear how user-friendly the platform is, which could impact its effectiveness for those who are less tech-savvy.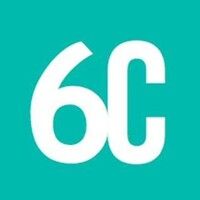 Product Description
6Connex is your one-stop solution event technology platform designed to support in-person, hybrid, and virtual events. See why our event technology services are unmatched today!
Pros and Cons
Offers an all-in-one event technology platform for in-person, hybrid, virtual, and webinar events.
Provides engagement solutions to connect attendees, brands, and sponsors.
Includes a mobile event app for managing and tracking real-time event data.
No information about the pricing of the products.
The text is lengthy and contains technical jargon that may not be easily understandable for everyone.
The information presented in the passage seems to be focused more on the features and benefits of the platform rather than offering insights into the actual user experience.
Missing a tool?
List it here

->
Frequently asked
questions
The best event marketing software depends on your specific needs, budget, and goals. Some popular options include Eventbrite, Bizzabo, and Cvent. Evaluate features such as registration forms, event promotion, ticketing, and reporting to find the software that aligns with your event marketing requirements.
Event marketing software allows businesses to plan, execute, and track events efficiently. It enables event registration, communication with attendees, ticketing, promotions, and provides analytics to measure ROI. This software helps businesses to attract more attendees, enhance engagement, build brand awareness, and gather valuable data for future events.
The common use of event marketing software is to plan, organize, promote, and manage events. It helps businesses to increase attendance, engage with attendees, and measure ROI. It also provides features for registration, ticketing, scheduling, communication, and analytics to streamline the event process and improve outcomes.
When choosing event marketing software, consider features such as attendee registration, ticketing, event promotion, social media integration, analytics, email marketing, and mobile accessibility. These features will help you effectively manage and promote your event, as well as measure its success.
Event marketing software is used in various industries such as entertainment, education, technology, healthcare, and more. It helps businesses to organize events, manage registrations, promote events, and analyze results.
The cost of event marketing software varies based on factors like features, provider, and event size. It can range from free plans with limited features to monthly subscriptions starting at $50 to $500 or more, depending on the scale and level of service required.
Yes, there are free event marketing software tools available. Some popular options include Eventbrite, Splash, and Bizzabo. These free plans often have limitations on features and ticket sales numbers. However, they can be a good starting point for small events or those with basic event marketing needs.
Similar to email marketing tools, most event marketing software are designed to be user-friendly and require minimal technical expertise. Basic computer skills and understanding of event marketing concepts are generally enough to get started. However, advanced features or integrations with other software may require some technical knowledge or assistance from support resources.
How to use this page to find the right software
Identify your needs and requirements from the software. Consider factors like functionality, features, platform compatibility, budget, and any specific industry or personal preferences.
Based on your needs, prioritize the features or functionalities that are essential for your software.
Explore the website link of each software to gather more detailed information about it.
Elevate your marketing campaigns with interactivity
📈 Increase engagement and conversions with interactive emails
✉️ Automate lifecycle email marketing for pin-point targeting with emails
⚡ Nurture leads with fun widgets like spin-the-wheel, quizzes, polls, etc
Early stage startup? These tools might help you
Better emails. less work.
super growth.