Best Onboarding Software in 2023
Are you looking for an Onboarding Software for your business? You have come to the right page. This guide will help you discover the best Onboarding Software of 2023 and along with a deep dive into their features, pricing, rating, etc.
What is Onboarding Software?
Onboarding software is a powerful tool that simplifies and automates the process of integrating new employees into an organization. This software not only saves time but also improves the overall experience of new hires by providing them with everything they need to get started, from training materials to employment forms. Furthermore, onboarding software offers customizable workflows that complement the unique needs of an organization's HR department. Ultimately, this software helps organizations maximize their investment in their human resources and reduce turnover rates.
How Onboarding Software work or function?
Onboarding software is a process of integrating new hires into an organization. It involves automating paperwork, creating a training curriculum for new employees, and making sure they have the tools and resources they need to succeed. The software aims to make the onboarding process more efficient and consistent by providing a centralized platform for communication and data management. This not only saves time but also helps to ensure that new hires are fully onboarded and ready to contribute to the organization as quickly as possible.
Benefits of Onboarding Software?
Benefits of Onboarding Software:
Streamlines administrative tasks, reducing the time and effort required to prepare for a new hire.
Improves the employee experience by providing clear communication and guidance throughout the onboarding process.
Facilitates remote onboarding, making it easier to onboard employees who work from home or are geographically dispersed.
Eliminates paperwork, reducing the risk of errors and ensuring compliance with legal and regulatory requirements.
Increases retention rates by providing a structured and engaging onboarding process that sets new hires up for success.
How we curated this list
We conducted extensive research to identify a wide range of software options within each category. This involved exploring online resources, industry publications, software directories, and user reviews. Please note that the pricing and features mentioned here are subject to change. We recommend you to visit the product website for the latest information before making a decision.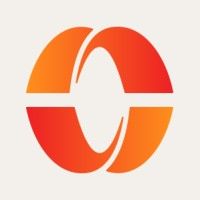 Product Description
Paylocity is the HR & Payroll provider that frees you from the tasks of today, so together, we can spend more time focused on the promise of tomorrow.
Pros and Cons
Paylocity offers an all-in-one platform that simplifies HR processes and ensures connected HR software.
It offers a wide range of products to serve different industries such as education, healthcare, retail, and technology.
They prioritize clients' feedback to deliver ongoing enhancements and features that keep clients on the cutting edge.
The pricing information is not mentioned on the website, so it's unclear how much it costs.
It might not be suitable for small businesses as the platform seems to be designed for mid-sized to large companies.
The absence of clear information on data security measures may be a concern for some clients.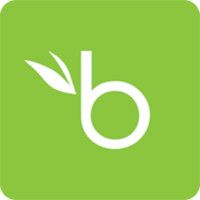 Product Description
BambooHR makes it easy to simplify HR, with award-winning solutions for everything from hire to retire. Learn more with a free demo today.
Pros and Cons
BambooHR offers a complete HR platform that includes HR management, benefits administration, payroll and time tracking, hiring and onboarding, and employee experience and performance.
The software has an intuitive interface, is easy to use, and allows fast implementation.
The platform integrates with other software systems, offering a seamless exchange of data.
BambooHR may be too comprehensive for very small businesses.
There is no information provided on the cost of using BambooHR, which may be a concern for budget-constrained organizations.
The software may require significant training and onboarding for users who are not tech-savvy.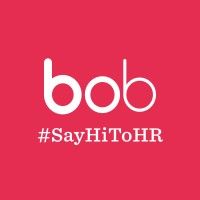 Product Description
Bob's HR platform helps modern, dynamic companies drive productivity, engagement, and retention. Ready to see how our HRIS can help you today?
Pros and Cons
One platform to manage time, talent, performance, and culture, allowing for increased efficiency and productivity.
Designed to be a central system for all employees, including direct contributors and managers, leading to wider adoption, engagement, and ultimately productivity.
Advanced analytics offer the ability to easily track important KPIs and impact on business goals, allowing for better decision making.
No information on pricing or cost, making it difficult to determine if it is a feasible option for small businesses.
Limited information on integrations, making it unclear if it will work with your existing systems or not.
No information on customer support or training, making it unclear if there will be adequate support in implementing and using the system.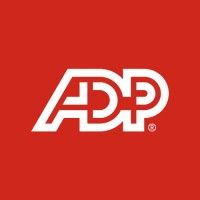 Product Description
ADP TotalSource® PEO solution offers support and advanced cloud technology for HR, talent, risk, and payroll, plus access to employee benefits.
Pros and Cons
Provides fast and accurate payroll and tax services that can save time and money.
Offers a range of HR services, products, integrations, and apps for businesses of all sizes.
Provides compliance services that simplify and unify HCM compliance processes.
There is no information on pricing or packages, making it difficult to compare options.
Some of the advanced capabilities, like workforce management, may not be necessary for smaller businesses.
There is no information on customer support or service, making it unclear how helpful ADP is when issues arise.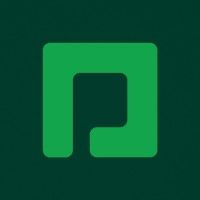 Product Description
Paycom offers online payroll services and HR software solutions for both big and small businesses to manage the entire employment life cycle, from recruitment to retirement.
Pros and Cons
The company offers a comprehensive suite of solutions for payroll, talent acquisition, talent management, HR management, and time and labor management, making it a one-stop-shop for all HR-related needs.
With Paycom, employees can manage every aspect of their paycheck, including PTO, expenses, benefits, and payroll approval, reducing post-payroll corrections, mitigating compliance risk, and cutting days off the process.
The company ensures a seamless user experience with a true single software, where information is entered only once.
There is no information provided on the pricing for the solutions offered, making it difficult for potential customers to assess whether the cost would fit their budget.
The product is heavily geared towards large businesses, and there is not much information available for small and medium-sized enterprises, which could harm their potential growth in these segments.
The website is cluttered and confusing, making it difficult for users to navigate and find relevant information quickly.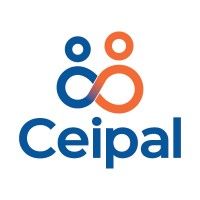 Product Description
Ceipal ATS Software is the best recruiting and talent acquisition software offering intelligent, integrated, scalable staffing software solutions.
Pros and Cons
Provides a comprehensive platform for organizations to manage their total talent management needs, including ATS, CRM, VMS, and Workforce Management solutions.
Offers automation tools powered by AI to improve efficiency and boost talent acquisition effectiveness.
Includes a diversity hiring product that uses AI capabilities to assess, plan, and implement a roadmap to a more diverse workforce.
It is not clear how accessible the product is for small or medium-sized companies as no pricing information is provided.
The product offers a wide range of solutions, which may be overwhelming for some users who only need one or two specific features.
The lack of customer reviews or testimonials on the company website may make it difficult for potential clients to gauge the effectiveness of the product.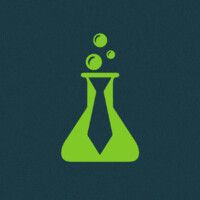 Product Description
Attract, hire, and manage talent from one HR & recruitment platform. Turn hiring, HR, and payroll into a process your team and candidates will love.
Pros and Cons
All-in-one HR and recruitment platform
Customizable career sites and job distribution to multiple channels
Automated verifications and structured new employee onboarding program to increase retention
The specific features and capabilities of the product are not clearly listed or explained
No information is given about the cost of the product or any pricing plans
The customer reviews provided only highlight the positive experiences, without any mention of potential drawbacks or challenges users may face.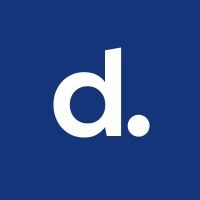 Product Description
No HR platform can handle everything for everyone, until now. Deel is the only truly global platform that works for your entire team, no matter where they are.
Pros and Cons
Deel provides a "global hiring, HR, and payroll in just one system", which could save time and streamline processes for businesses.
The platform offers features for hiring employees, contractors, and EORs (employees of record), making it easier for businesses to expand globally without opening legal entities.
Deel boasts multiple integrations and flexible payment options, which could provide a more customizable experience for users.
While Deel offers a free option for organizations of up to 200 people, pricing for larger companies or more advanced features is not readily available without contacting the sales team.
While Deel claims to be compliant, it may not have all the necessary legal expertise for every country, potentially leaving some areas of compliance up to the user or requiring additional legal support.
Some businesses may prefer to use separate platforms for HR and payroll, which Deel combines into one system, making it less flexible for those who do not want to consolidate their tech stack.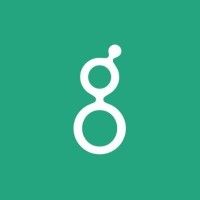 Product Description
More than an applicant tracking software, Greenhouse is a hiring software solution. Hire better with our talent acquisition support and applicant…
Pros and Cons
Greenhouse Recruiting helps attract and hire the best talent through its structured hiring approach, which can lead to better-quality hires.
The platform also helps reduce bias and improve diversity in the hiring process, which supports companies' diversity and inclusion goals.
Greenhouse Onboarding helps new hires integrate into the team more quickly through personalized welcome experiences and automated tasks.
There is no mention of the price or affordability of the product, which may be a deciding factor for companies on a tight budget.
The platform may not be suitable for small businesses or those with limited hiring needs; the enterprise solutions geared towards bigger organizations may be too complex or expensive for their needs.
Greenhouse does not offer mobile applications for its services, which may be inconvenient for recruiters or hiring managers who need to work on the go.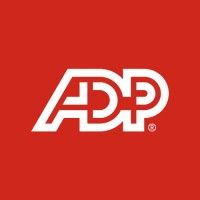 Product Description
ADP TotalSource® PEO solution offers support and advanced cloud technology for HR, talent, risk, and payroll, plus access to employee benefits.
Pros and Cons
Offers a comprehensive range of payroll and HR services, products, integrations, and apps for businesses of all sizes and industries.
Provides fast, easy, and accurate payroll and tax services to help businesses save time and money.
Offers a range of talent management and benefits administration services to help businesses get the very best out of their people.
No pricing information is provided upfront, which may make it difficult for businesses to budget for these services.
More specialized services, such as compliance and outsourcing, may not be necessary or relevant to all businesses, and may require additional investment.
Some businesses may prefer to have a dedicated HR team in-house rather than outsourcing these services to a third-party provider.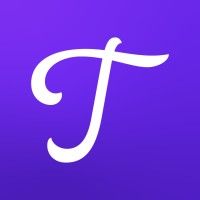 Product Description
The only employee training and knowledge management platform also rated number one for onboarding, SOPs, process documentation, and learning management.
Pros and Cons
Trainual offers an all-in-one app where businesses can centralize their training materials, policies, and processes, which can save time and increase efficiency.
Trainual provides numerous templates that businesses can use to build onboarding training and create comprehensive policies, helping them get started faster.
Trainual is suitable for small businesses, coaches, and consultants who can join the Process People community, get in touch with Trainual certified consultants, and attend webinars to learn more about how to improve their business skills.
Trainual may not be suitable for large enterprises that require more complex and customizable solutions, as Trainual mostly offers pre-built templates and best practices.
The pricing for Trainual may be too high for some small businesses on a tight budget, depending on their specific needs.
While Trainual offers a free trial, some users may find it challenging to navigate or set up without dedicated IT support. Product Description
Ease is a purpose-built benefits administration system making the enrollment experience easy from start to finish. Because benefits matter.
Pros and Cons
Stocked with features that make it easy to manage employee benefits
Saves time by reducing paperwork and automating processes
Helps businesses attract and retain employees with comprehensive benefits
The product may be expensive for small businesses
There may be a learning curve for users who are not familiar with benefits administration systems
The software may not integrate easily with existing HR systems.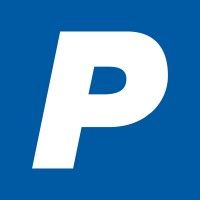 Product Description
Paychex HR, formerly Oasis, is a leading human resources (HR) and PEO services provider with experienced support and an easy HR software platform.
Pros and Cons
Comprehensive solution for HR, payroll, benefits, and more in one platform.
Flexible pay options for employees to choose from.
Offers valuable tax credits and compliance expertise.
Pricing information is not readily available and requires a request for pricing.
Some customers have reported issues with customer service support.
May not be suitable for very small businesses or self-employed individuals.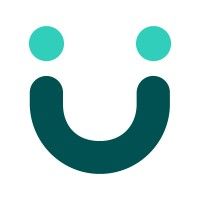 Product Description
Our purpose is people™ and we provide HR, payroll, and workforce management solutions that inspire your people and elevate the work experience.
Pros and Cons
UKG offers a wide range of HR solutions such as Payroll, Talent, HR Service Delivery, Time, and Attendance, etc.
UKG offers its customers lifelong and trusted partnerships for delivering exceptional value and confidence.
UKG is committed to championing great workplaces and offers industry-changing research and insights.
The passage doesn't provide any information about the pricing of UKG's HR solutions, which might be a concern for some customers looking for affordable solutions.
The passage doesn't offer any information about the customer support services that UKG provides, which may be important for customers who want reliable and timely support.
Although UKG offers a wide range of HR solutions, it's unclear from the passage whether all the solutions are relevant for businesses of all sizes. Product Description
JobDiva is the top recruiting and staffing ATS, CRM, and VMS focused on your success! JobDiva offers recruiters unlimited free training of its staffing & recruiting solution, including resume aggregation and applicant tracking. Request your free demo with JobDiva today!
Pros and Cons
JobDiva provides various recruitment tools including Applicant Tracking System, Contact Relationship Management, and Onboarding among others, resulting in comprehensive solutions for recruiters.
The open platform approach allows integration with 100+ products and services using JobDiva's comprehensive API suite, making it easy for development teams to explore endless possibilities.
JobDiva has received positive reviews from its clients and has been recognized for its outstanding customer service and partner support.
The specific pricing information for the product is not mentioned, which might be a con for businesses looking to assess their budget before purchasing a product.
The product is not available globally, and businesses outside North America, United Kingdom, APAC, and EMEA may not be able to use it.
The DivaFinancials product suite, built by staffing experts for unique business contours, may not cater to a wide range of industries, which could be a disadvantage for companies outside the staffing industry.
Missing a tool?
List it here

->
Frequently asked
questions
The best onboarding software depends on your specific requirements and budget. Some popular options include BambooHR, Zenefits, and Gusto. Consider features such as new hire paperwork, task automation, and employee self-service, along with pricing, scalability, and integration capabilities when making your decision.
Onboarding software offers benefits such as streamlined employee onboarding process, automated workflows, customizable training modules, improved compliance, and reduced administrative tasks. It helps businesses save time, increase productivity, boost employee engagement, and reduce turnover rates.
The common use of onboarding software is to facilitate the process of integrating new employees into a company. It streamlines paperwork, assigns tasks and trainings, orients employees to company culture and policies, and promotes a smooth transition. It also provides features for monitoring progress, feedback, and engagement to improve the onboarding experience.
When choosing onboarding software, consider features such as customizable templates, task management, progress tracking, reporting/analytics, communication tools, automation, integration options, user-friendly interface, and customer support. These features will help you effectively onboard new team members and track their progress.
Onboarding software is used in various industries, including retail, healthcare, finance, technology, and more. It is a versatile tool that helps businesses of all sizes and sectors to streamline employee onboarding processes and ensure a smooth transition into the organization.
The cost of onboarding software can vary depending on the provider, features, and level of service required. Prices can range from free plans with limited features to monthly subscriptions starting at $20 to $500 or more. It's best to research and compare options before choosing a plan.
Yes, there are free onboarding software tools available. Some popular options include Bitrix24, Talmundo, and OnboardFlow. These free plans often have limitations on features, users, and storage. However, they can be a good starting point for small businesses or those with basic onboarding needs.
Onboarding software is typically designed to be user-friendly and requires basic computer skills. However, some advanced features or customizations may require technical knowledge or assistance from support resources.
How to use this page to find the right software
Identify your needs and requirements from the software. Consider factors like functionality, features, platform compatibility, budget, and any specific industry or personal preferences.
Based on your needs, prioritize the features or functionalities that are essential for your software.
Explore the website link of each software to gather more detailed information about it.
Engage employees right inside emails
⚡ Streamline employee onboarding with interactive emails
✉️ Conduct pulse surveys and gather feedback inside the emails
🔥 Organize outings & collect opinions with interactive polls in emails
Early stage startup? These tools might help you
Better emails. less work.
super growth.