Best Catalog Management Software in 2023
Are you looking for a Catalog Management Software for your business? You have come to the right page. This guide will help you discover the best Catalog Management Software of 2023 and along with a deep dive into their features, pricing, rating, etc.
What is Catalog Management Software?
Catalog management software enables businesses to create, update and maintain their product catalog effectively. It helps in managing product information, pricing, and availability across multiple sales channels, and allows businesses to seamlessly integrate and distribute their product catalog to various e-commerce platforms and marketplaces. Catalog management software streamlines the entire product management process, helping businesses to improve their operational efficiency, reduce errors, and provide better customer experiences.
How Catalog Management Software work or function?
Catalog management software is designed to simplify the management of product catalogs by streamlining catalog creation, editing, and publishing. The software allows users to easily add products, descriptions, prices, and images to the catalog, and update it in real-time. It also provides features such as product categorization and search, enabling product-based searches by customers. The software also helps users to track inventory levels and orders, and can integrate with online marketplaces such as Amazon and eBay to expand sales reach. Overall, catalog management software offers a one-stop solution for businesses to manage and optimize their product catalogs.
Benefits of Catalog Management Software?
Benefits of Catalog Management software:
Saves time and increases efficiency by automating the process of managing product information.
Helps ensure accuracy and consistency across all channels, which can improve the customer experience.
Enables easy collaboration and communication between different teams and departments involved in the catalog creation process.
Provides real-time visibility into the status of product information, which can help in making informed business decisions.
Reduces the risk of errors and delays, which can result in cost savings and increased revenue.
How we curated this list
We conducted extensive research to identify a wide range of software options within each category. This involved exploring online resources, industry publications, software directories, and user reviews. Please note that the pricing and features mentioned here are subject to change. We recommend you to visit the product website for the latest information before making a decision.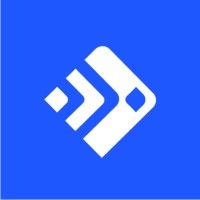 Product Description
Our #1 data feed optimization & product feed management systems platform allows you to list your products everywhere people shop online, including Google Shopping, Amazon, and Facebook
Pros and Cons
Enables optimization of product listings for each shopping destination.
Provides support for hundreds of global channels and integrations with top e-commerce platforms.
Offers full-service feed management solutions for advertising channels and marketplaces, with ongoing support and dedicated feed team.
No pricing information is provided, which may make it difficult for potential clients to evaluate the cost-benefit ratio of choosing this product.
The product's suitability for smaller businesses with fewer resources is unclear.
There is limited information about the specific technologies and methodologies used in the product, which may make it difficult to assess its effectiveness in solving specific challenges.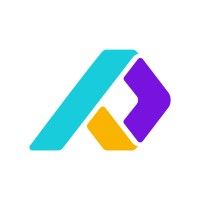 Product Description
Plytix is a Product Information Management (PIM) for multichannel commerce. It's a single source of truth to help manage and syndicate content at scale.
Pros and Cons
Plytix PIM provides a central platform to bring together all the product data, which saves time by eliminating the need to manage information from different sources.
The platform offers multiple features, such as Channels, Product Sheets, and Brand Portals, that help users to sell products on different channels, create catalogs, and generate PDFs with no design skills needed.
Plytix PIM is not only a static database but also a collaboration platform where the team can work together, making it easy to manage product content.
The pricing details of Plytix PIM are not mentioned, which makes it difficult to evaluate whether it suits a business's budget.
Plytix PIM might be overwhelming for small businesses that do not deal with a vast amount of product data as it comes with many integrated features that might not be relevant to everyone's requirements.
Plytix PIM is a cloud-based solution, meaning it requires an internet connection to access, and the user needs to trust the security built into the system to secure sensitive product data.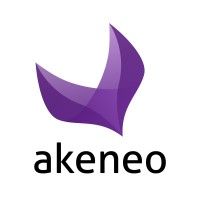 Product Description
Akeneo PIM is an intuitive platform that simplifies product information management, enabling business to implement a PX strategy and PXM practices that increase productivity and efficiency.
Pros and Cons
Akeneo Product Cloud is a complete omnichannel commerce solution that provides exceptional and consistent product experiences to customers across all channels.
The Akeneo PIM solution helps businesses to ensure quality product data everywhere for a customer journey, as it acts as the foundation for the entire commerce strategy, including direct-to-consumer, eCommerce, and B2B to D2C.
Customers can achieve cost savings and business benefits with the Akeneo PIM solution, based on the Total Economic Impact analysis by IDC Spotlight.
It may not be suitable for small businesses as the Akeneo PIM solution is designed for enterprise businesses and mid-market organizations.
The pricing for the Akeneo Product Cloud and PIM solution is not provided, so it may be difficult for customers to compare it with other solutions and determine if it fits their budget.
The implementation and training may require expert assistance from Akeneo and partner experts, which may add to the cost and time investment.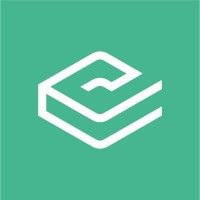 Product Description
Sales Layer provides cloud-based PIM software to centralize, optimize, and automate product information across B2B and B2C selling channels and procurement platforms
Pros and Cons
Analytics feature helps identify gaps and errors in product data, allowing for enriching content and boosting online sales.
Product hub simplifies catalog management by providing a centralized view of data and workflows from multiple sources.
Instant catalogs can be created in a tailored manner for specific buyers and channels in just a few clicks, driving more P2P sales with cXML PunchOut.
The pricing for Sales Layer's PIM software is not mentioned or readily available on their website.
The onboarding time of 6 weeks may be longer than what some businesses are comfortable with.
Although Sales Layer does offer connectors to expand their PIM software, it is not clear which platforms or marketplaces they integrate with, making it difficult for businesses to determine if Sales Layer will meet their needs.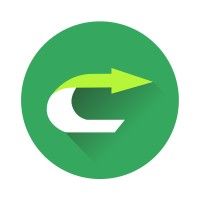 Product Description
Catsy is a leader in eCommerce product management software. A PIM/DAM SaaS product information management system for brands, retailers, and distributors.
Pros and Cons
Catsy's all-in-one DAM and PIM solution provides a centralized, organized way to manage product attributes and digital assets, which can help optimize and manage all product and asset data from a single source of truth before exporting to channels.
Catsy's automated grading tools and workflows can speed products to the marketplace with consistency and ensure that all products are the most accurate and up-to-date on all channels at all times.
Catsy's Self-Serve Portal can reduce workload by giving partners self-serve access to content and linking products to kits, categories, filters, and other means of classification that gives a superior way to manage your product information.
There is no information about the cost or pricing plan of Catsy's solution, which might affect small businesses' ability to use this product.
Catsy's solution seems to be more suitable for medium to large size businesses, which can limit its potential client base.
There is a lack of information about competitors in the market offering a similar solution, which makes it difficult to compare and assess Catsy's value proposition.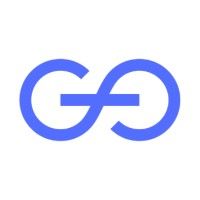 Product Description
See, strategize, synchronize and manage all your stores, listings and transactions with our unified, fully automated multi-channel command platform.
Pros and Cons
Aggressive automation allows for efficient management of inventory and orders.
Real-time tracking and powerful reporting provide valuable insights for informed decision-making.
User-friendly interface and design make it easy and enjoyable to use.
It may be expensive or not affordable for small businesses.
Might require some training or expertise to use all the features effectively.
May not be suitable for businesses that require more personalized and customizable solutions.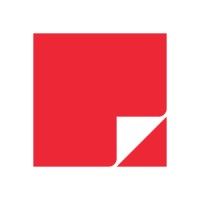 Product Description
Capture your shoppers' attention and stand out from the competition with beautiful and interactive digital catalogs and leaflets:
Pros and Cons
The product allows retailers to turn their PDFs into shoppable experiences.
It provides a range of features such as animations, images, videos, product links, store locator pop-ups, and newsletter forms that can capture shoppers' attention and provide interactivity.
There is an easy checkout process through email, WhatsApp, or ecommerce webshop, which can help retailers improve the customer experience.
There is no information on the cost of the product, which may be a barrier for some retailers who have limited budgets.
It is unclear how easy it is for non-technical users to use the tool, which may require some training or technical support.
The product may not be suitable for all types of PDFs and may require some modifications or adjustments to make it a shoppable experience.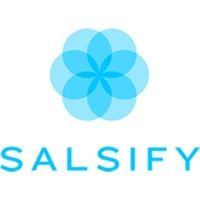 #8
Salsify Product Experience Management (PXM) Platform
Product Description
Salsify Product Experience Management (PXM) enables brands, retailers, and distributors to improve efficiency, drive growth, and lead the digital shelf.
Pros and Cons
The product offers a unified platform to centralize and connect all product content, which can improve efficiency and accuracy.
The platform automates manual processes, which can save time and increase operational efficiency.
The PXM network consists of brands and retailers of all sizes and regions, which can provide a wide range of collaboration opportunities.
The product seems to focus heavily on digital commerce, which may not be relevant for businesses that primarily rely on physical sales.
The platform may be complex and require a significant learning curve to use effectively.
The pricing and affordability of the product are not discussed in this passage, leaving uncertainty about its cost-effectiveness.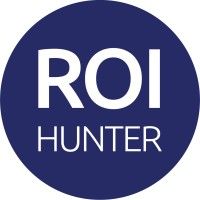 Product Description
Product performance management (PPM) is a new category improving e-commerce profitability: 1.5% of global e-commerce is powered by ROI Hunter.
Pros and Cons
Allows businesses to focus on the best-performing products in real-time.
Offers a single source of truth for product performance data collected from various channels.
Provides easy filtering and analysis of product data to make informed business decisions.
Requires a comprehensive understanding of campaign performance and business metrics like margin and ad spend.
Businesses have limited control over which products ad platforms promote with their algorithms.
Automation rules may lack the personal touch that human marketers provide.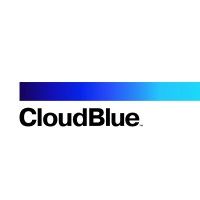 Product Description
CloudBlue is a software company that helps transform all businesses in the IT supply chain from a traditional to an everything-as-a-service business model.
Pros and Cons
Offers end-to-end automation and is fully customizable, improving efficiency and providing a tailored solution.
Can streamline all cloud distribution operations worldwide, allowing for global growth and service provision.
Offers a wide range of solutions for telecommunications, managed service providers, independent software vendors, distributors, technology vendors, consumer electronics retailers, and services, making it versatile and useful for a diverse range of businesses.
No mention of pricing or cost-effectiveness, making it difficult to assess the economic viability of CloudBlue.
The information provided is very technical and could be overwhelming to those who are not familiar with the cloud technology industry.
The language used is very promotional and may be perceived as biased, lacking an objective perspective. Product Description
Pros and Cons
The software automates multi-channel product listings, saving time and resources in updating listings on each marketplace.
The inventory quantities are centrally managed and synchronized across all channels, preventing overselling.
The software integrates with virtually all of the leading eCommerce marketplaces and delivery platforms on the market.
The pricing is relatively high, starting from $99 per month.
The software may not work seamlessly with unique systems built by individual businesses, requiring additional assistance from the support team to make it fit the workflow.
There may be a learning curve involved in using the software, especially for those not familiar with multi-channel eCommerce. Product Description
Inriver transforms your product information into a profit-driving asset at every product touchpoint. Power your entire product journey with inriver PIM.
Pros and Cons
Inriver offers a complete PIM solution that powers the entire product journey, helping businesses maximize profitability.
Inriver delivers sustainable transparency, omnichannel excellence, and a customer-first experience, ensuring businesses stay ahead of the competition.
Inriver provides automation intelligence, integrating the latest tech into internal and external processes, boosting productivity and driving internal efficiencies.
There is no information on the pricing of Inriver PIM or any of its solutions.
While Inriver boasts of over 1,600 brands that use their product, it's unclear how well the product works for small businesses or startups.
Although Inriver has a comprehensive resource center, the navigation through the various solutions and information can be overwhelming for some users.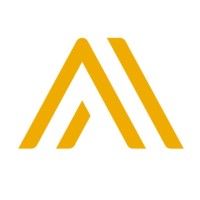 Product Description
Automate spend management processes and actively manage indirect and direct spend for better control, greater value, and more savings.
Pros and Cons
Provides comprehensive solutions for spend management, including direct and indirect spend, external workforce management, travel, and expense management.
Offers end-to-end business process integration to deliver optimal visibility, control, and savings.
Empowers employees with fast, intuitive, and unified procurement processes.
Some potential customers may be overwhelmed by the number of different solution offerings and find it challenging to determine which would be best suited to their needs.
The product is likely to be more appealing to larger businesses rather than small and mid-sized enterprises due to its advanced features and complexity.
Pricing information is not readily available on the website and may be a concern for potential customers who are unsure of the investment required.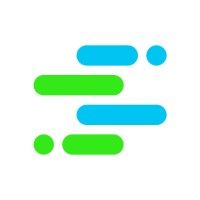 Product Description
Syndigo powers the continual flow of data and content throughout the entire commerce ecosystem. Because products move when content flows.
Pros and Cons
Can create accurate and engaging product content, regardless of the channel through which it is published.
Provides a comprehensive platform that connects every aspect of the data and content lifecycle, giving users efficiency and control from creation to sale.
Features a global recipient network to help users seamlessly share data with trading partners, including a marketplace of verified content.
Specific pricing information is not readily available on the website, which may make it more difficult for potential users to assess whether the product aligns with their budget.
It is unclear whether Syndigo can integrate with other third-party software tools and systems, which may limit its flexibility as a solution.
The website mentions that it serves various industries, but it is unclear whether it offers fully customized solutions to fit the unique needs of each industry. Product Description
Customizable omnichannel system that will streamline your e-commerce workflow. Control your catalog, inventory, purchasing, and fulfillment. Request Demo now.
Pros and Cons
The e-commerce platform offers a range of features to streamline business operations and growth.
The system allows scalability through customizable workflows and integrations.
The platform offers seamless integration with other systems to reach more customers and grow sales.
The pricing structure may not be affordable for small businesses, with a monthly minimum cost of $1100.
Customers have to pay extra for premium support at a rate of $500 a month.
VAN mailboxes are charged at a monthly rate of $110 per connection, which could add up and increase costs.
Missing a tool?
List it here

->
Frequently asked
questions
The best catalog management software depends on your unique needs and desired features. Some popular options include Salsify, Catsy, and Plytix. Consider factors such as ease of use, customization options, and integration capabilities when evaluating which software aligns with your business needs.
Catalog management software offers various benefits like centralizing product information, standardizing data, improving product visibility, facilitating collaboration, and enhancing customer experience. It helps businesses manage their product catalogs efficiently, reduce error rates, increase productivity, and drive sales.
The common use of catalog management software is to organize, update, and distribute product information across sales channels. It enables businesses to streamline their product catalog, ensure data accuracy, improve merchandising, and enhance customer experience. It also provides features for customization, bulk editing, and integration to simplify catalog maintenance.
When choosing catalog management software, consider features such as product categorization, SKU management, customizable templates, integration options, product images and descriptions, version control, customer feedback, and analytics. These features will help you effectively manage and optimize your catalog for better sales and customer engagement.
Catalog management software is used across industries that require efficient management of product catalogs, including e-commerce, retail, wholesale, manufacturing, and distribution. It enables businesses to easily and accurately organize, update, and distribute their product data across multiple channels and platforms.
The cost of catalog management software varies based on features, provider, and catalog size. It can range from free plans with basic features to monthly subscriptions starting at $50 to $500 or more, depending on the extent of the categorization required and number of products managed.
Yes, there are free catalog management software tools available. Some popular options include Pimcore, Akeneo, and Sales Layer. These tools offer a range of features including product data management, digital asset management, and multi-channel distribution. However, they may have limitations on integrations and customization options.
Catalog management software can vary in technical complexity depending on the specific tool. Some may be designed to be user-friendly with intuitive interfaces and pre-designed templates requiring just basic computer skills, while others may require more technical expertise and the need for support resources to use advanced features or complex automations. It is essential to research and select a tool that suits the user's technical abilities.
How to use this page to find the right software
Identify your needs and requirements from the software. Consider factors like functionality, features, platform compatibility, budget, and any specific industry or personal preferences.
Based on your needs, prioritize the features or functionalities that are essential for your software.
Explore the website link of each software to gather more detailed information about it.
Elevate your marketing campaigns with interactivity
📈 Increase engagement and conversions with interactive emails
✉️ Automate lifecycle email marketing for pin-point targeting with emails
⚡ Nurture leads with fun widgets like spin-the-wheel, quizzes, polls, etc
Early stage startup? These tools might help you
Better emails. less work.
super growth.