Best Screen Sharing Software in 2023
Are you looking for a Screen Sharing Software for your business? You have come to the right page. This guide will help you discover the best Screen Sharing Software of 2023 and along with a deep dive into their features, pricing, rating, etc.
What is Screen Sharing Software?
Screen sharing software allows users to share their screens with others in real-time, making it an ideal tool for online meetings, webinars, and remote collaboration. With screen sharing software, users can easily show presentations, demonstrate software, or provide remote support. Some screen sharing software also includes features such as audio and video conferencing, recording, and annotation tools, making it a versatile tool for businesses and individuals alike.
How Screen Sharing Software work or function?
Screen sharing software allows users to share their computer screen with one or more people remotely, enabling them to view and collaborate on documents, presentations, and other materials in real-time. This technology has quickly become a cornerstone of remote working culture, with businesses relying on these tools to facilitate virtual meetings, online training sessions, and even webinars. In addition to improving productivity and collaboration, screen sharing software can also save money by reducing the need for travel and in-person meetings.
Benefits of Screen Sharing Software?
Benefits of screen sharing software:
Enables remote collaboration and communication, saving time and costs associated with travel and in-person meetings.
Improves productivity and efficiency through real-time collaboration, feedback, and problem-solving.
Enhances customer satisfaction by providing quick, easy, and effective support and solutions.
Increases flexibility and convenience by allowing users to share screens and workspaces on any device from anywhere in the world.
Promotes learning and training through interactive sessions, lectures, and demonstrations.
How we curated this list
We conducted extensive research to identify a wide range of software options within each category. This involved exploring online resources, industry publications, software directories, and user reviews. Please note that the pricing and features mentioned here are subject to change. We recommend you to visit the product website for the latest information before making a decision.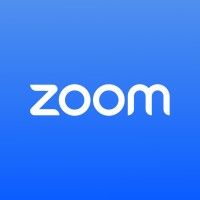 Product Description
Modernize workflows with Zoom's trusted collaboration tools: including video meetings, team chat, VoIP phone, webinars, whiteboard, contact center, and events.
Pros and Cons
Zoom offers a comprehensive platform with a range of tools for communication and collaboration, from meetings and webinars to team chat and virtual working spaces.
The platform is flexible and can be used for a variety of industries, including education, healthcare, manufacturing, and more, making it a versatile option for businesses of all sizes.
Zoom has a user-friendly interface and is easy to use, making it accessible for teams and individuals with varying technical abilities.
There have been reports of security and privacy issues with the platform, which may be a concern for businesses who deal with sensitive information.
Some users have reported technical difficulties with Zoom, such as connection issues or difficulty accessing certain features, which can be frustrating.
Although Zoom offers a free version, businesses may need to upgrade to a paid plan in order to access certain features or accommodate larger groups, which could be a downside for smaller businesses with limited budgets.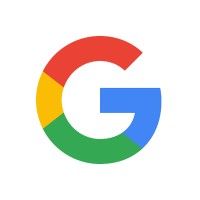 Product Description
Try Google Workspace's (formerly G Suite) secure collaboration and productivity apps for businesses of all sizes. Includes Gmail, Drive, Meet and more
Pros and Cons
Offers a variety of productivity and collaboration tools like Gmail, Calendar, Meet, Chat, Drive, Docs, Sheets, and Slides.
Plans are designed to meet unique business needs.
Offers a free 14-day trial for users to see the value of Google Workspace before committing.
Pricing plans may not be affordable for small businesses with limited budgets.
Some features may require technical knowledge to use effectively, which may be challenging for some users.
Customer support may not be readily available for all plans, which may result in delays in issue resolution.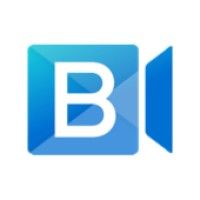 Product Description
BlueJeans provides interoperable cloud-based video conferencing services. Easily and securely hold live online meetings, webinars, and video calls.
Pros and Cons
BlueJeans offers a range of products for virtual meetings, webinars, event management, telehealth, and developer platforms.
BlueJeans Studio transforms webinars and virtual events into production-grade experiences.
BlueJeans features Dolby's immersive audio experience, computer vision, and noise reduction technology.
BlueJeans is not the only virtual meeting platform available in the market.
BlueJeans' pricing plans are not mentioned in the article, making it difficult to compare with other platforms.
The article doesn't provide clear information on how BlueJeans' products differ from other virtual meeting platforms.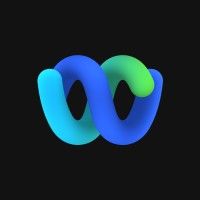 Product Description
With our AI-powered Cisco Webex Assistant, you can now capture every meeting detail with real-time transcription and closed captioning during the meeting, as well as recordings and transcripts after the meeting. Learn more about how to add Webex Assistant for Webex Meetings to your Cisco Webex plan today and get more from your meetings.
Pros and Cons
Offers a comprehensive suite of collaboration and communication tools, including meetings, video conferencing, screen sharing, messaging, webinars, and cloud calling.
Provides support for various workspaces, including personal devices, office spaces, and portable devices.
Has features that cater to different industries, including education, healthcare, government, finance, sports, and entertainment.
Pricing plans and costs are not clearly stated on the website, which can lead to confusion for potential users.
Some features may require additional integrations and plugins, which can make the platform more complicated to use.
May not have as wide a range of integrations as some other collaboration platforms.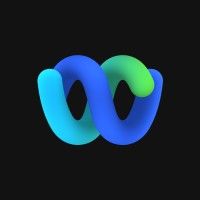 Product Description
Webex by Cisco is the leading enterprise solution for video conferencing, online meetings, screen share, and webinars. Web conferencing, cloud calling, and equipment.
Pros and Cons
Webex Suite offers a range of collaboration tools such as meetings, video conferencing, screen sharing, messaging, and more.
The platform also offers event management solutions for in-person, virtual, and hybrid events, making it an all-in-one solution.
Webex Suite provides devices for different types of workspaces such as personal devices for home workspaces, intelligent devices for offices, and portable devices for remote work.
Pricing for additional features, storage, and support is not specified and users have to contact sales for more information.
The platform is designed more for enterprise use and may not be ideal for small businesses or individuals.
The user interface may be overwhelming for new users who are not familiar with all the collaboration tools and features offered.

Product Description
Pros and Cons
Convenient and user-friendly platform for remote meetings and video conferencing.
Offers screen sharing and whiteboard features for collaboration and productivity.
Provides high-quality audio and video for a seamless meeting experience.
Limited to a maximum of 150 participants per meeting.
Can be expensive for small businesses or individuals.
Requires a stable and strong internet connection for optimal performance.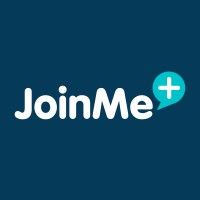 Product Description
Instantly collaborate with free screen sharing, unlimited audio, and easy video conferencing - all for free.
Pros and Cons
Simple and user-friendly interface makes screen sharing and online meetings easy
Features like recording, whiteboard, and chat enhance collaboration
Flexible pricing plans to fit different team sizes and budgets
Limited customization options for branding and personalization
Some users may experience connectivity issues or lags in audio or video quality
Advanced features like scheduling and Outlook integration require upgrading to a higher pricing tier.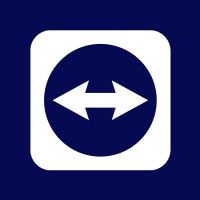 Product Description
Remote desktop access solutions by TeamViewer: connect to remote computers, provide remote support & collaborate online ➤ Free for personal use!
Pros and Cons
TeamViewer Remote allows users to connect to any device at any time, making it a flexible solution for remote access and support.
According to the company, the software has 99.99% uptime, ensuring reliable service.
The mobile device support feature allows users to quickly resolve mobile device issues from their computers, tablets, or smartphones.
Pricing information is not readily available, so users may need to contact sales in order to get a quote.
Some users may find the software's extensive features overwhelming and complicated to set up.
The product may not be suitable for users who prefer open source or free software solutions.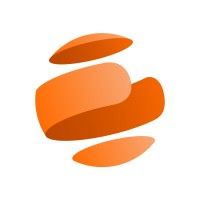 #9
GlobalMeet Collaboration
Product Description
Plan, manage and execute your business's important moments using GlobalMeet® Webcast, the most secure and reliable virtual events platform.
Pros and Cons
GlobalMeet Webcast is a reliable virtual events platform that provides industry-leading solutions for webcasting and webinar needs.
The platform offers high video streaming quality that allows users to share their messages live and on-demand to thousands of people on a global scale.
GlobalMeet Webcast provides powerful reporting and analytics tools that help measure the success of an event post-event, making it a useful platform for businesses and organizations.
The pricing plans for the GlobalMeet Webcast platform are not readily available in the passage, so it is unclear what kinds of expenses businesses might incur while using the platform.
There is no information on the ease of set up and use for GlobalMeet Webcast, so potential users may have to do additional research on its user-friendliness.
The passage does not provide much detail on the types of interactive features that GlobalMeet Webcast offers, leaving its audience uncertain about the level of audience engagement they can expect.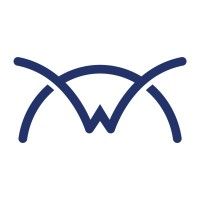 #10
ConnectWise ScreenConnect
Product Description
Pros and Cons
Compatibility with different operating systems and browsers makes it easy for techs to provide remote support to any customer who needs it.
Customization allows companies to showcase their brand in every customer support interaction by white-labeling their remote desktop software with their choice of appearance options.
ConnectWise ScreenConnect is easy to configure and has granular permissions and user management which makes it easy to equip users and techs with the precise level of access to the features and machines they need to do their jobs.
Pricing options are not clear and require the user to compare tiers to get the best deal.
Although the software is suitable for different industries and needs, it may not work well for large enterprises with complex IT structures.
World-class security features may need to be activated and scaled, which requires technical expertise.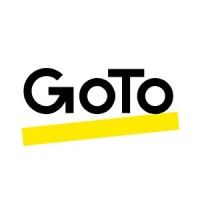 #11
GoTo Resolve (formerly GoToAssist)
Product Description
GoTo Resolve is the new cloud-based remote IT support and RMM software for SMBs from GoTo. Streamline your IT today and try GoTo Resolve for free!
Pros and Cons
Provides secure and reliable remote support for clients and customers.
Includes robust collaboration features for teams, such as annotation tools and chat functionality.
Integrates seamlessly with other popular support tools, such as Salesforce and Zendesk.
Can be expensive for smaller businesses or individuals.
Requires a stable internet connection on both ends for successful remote support.
Some users have reported technical issues with the software, such as frequent disconnects or lag.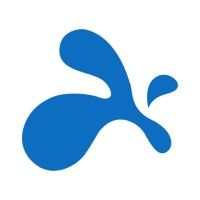 #12
Splashtop Business Access
Product Description
Splashtop Business Access is a remote desktop software designed for businesses. It offers a central location to manage users' remote access and allows both individuals and teams to access their computers remotely.
Pros and Cons
Robust security with built-in app security and infrastructure protection.
Offers remote access to work from anywhere, providing flexibility and convenience.
Trusted by over 30 million customers and powered over 800 million sessions.
Limited information about specific features of different products.
No information about compatibility with different operating systems.
No information about customer support options or response time. Product Description
Introducing Prestigio Solutions' all-in-one Multifunctional Software for meeting rooms of any size. With the ability to screen mirror for up to 16 users and provide access to any video conference app in one place, this software is the ultimate solution for efficient meetings.
Pros and Cons
JoinU software allows cross-platform parallel screen sharing, making it easier for teams to collaborate and communicate effectively.
It also comes with an integrated video conferencing feature that enables users to communicate via any videoconference application in one interface.
JoinU offers a booking meeting room system that creates an e-meeting room calendar using the corporate system, making it easier to schedule and book meetings.
JoinU software solutions work only on Intel platform with Windows 10 OS, thus limiting its compatibility with other platforms.
JoinU may require some time to set up and configure its features before it becomes fully functional for all users.
Some users may find JoinU to be expensive for their budget or not necessary for their meeting room requirements. Product Description
Surfly enables you to create collaborative and compliant digital journeys without needing to change your applications or install software.
Pros and Cons
Surfly's technology is fully customizable, allowing for unique business journeys to be created with their extensive list of features and settings.
Surfly is compliant with industry-leading ISO, GDPR, and HIPAA standards, making it a secure and compliant option for businesses.
Spaces by Surfly allows for collaborative functionalities such as co-browsing and video chat to be added to web applications without the need for coding or installation.
There is no information on pricing or plans available in the passage, so it is unclear how affordable or accessible Surfly is for smaller businesses.
While Surfly is praised for being easy to use and implement, there is no mention of any potential learning curve or technical difficulties that may arise.
The passage does not provide much information on customer support options or response times in the case of technical issues or questions. Product Description
Demodesk is the sales meeting platform that coaches reps live and automates non-selling tasks.Try for free and see why top revenue teams use Demodesk to boost productivity and increase close rates
Pros and Cons
Demodesk can help automate scheduling which would save time and increase the number of meetings.
The platform offers an interactive meeting experience that can improve customer engagement and sales.
The coaching feature allows sales reps to gain better visibility and understand what works which can help them improve their sales skills.
The pricing of Demodesk is not stated and may not be affordable for small businesses.
It is not clear if Demodesk works with all CRMs, calendars, and other sales stacks which may limit its usefulness for some businesses.
The effectiveness of Demodesk in improving sales is based on customer testimonies and may not work for all types of businesses.
Missing a tool?
List it here

->
Frequently asked
questions
The best screen sharing software may vary based on your specific needs and goals. Popular options include Zoom, TeamViewer, and Skype. Evaluate features, pricing, scalability, and integration capabilities to find the software that aligns with your requirements.
Screen sharing software offers benefits such as remote collaboration, increased productivity, enhanced communication, improved efficiency, and easier training. It allows for real-time collaboration, file sharing, and presentations, which can save time and improve team communication and productivity.
The common use of screen sharing software is to facilitate remote collaboration and communication between individuals or teams. It enables users to share their screen with others, allowing them to see and interact with documents, presentations, software, and more. It also provides features for voice and video conferencing, chat, recording, and file sharing to enhance productivity and efficiency.
When choosing screen sharing software, consider features like screen sharing options, audio and video capabilities, recording and playback functionality, collaboration tools, security protocols, user interface and compatibility with different devices and operating systems. These features will help you conduct effective remote meetings and presentations.
Screen sharing software is used across various industries, including education, IT, healthcare, finance, legal, and more. It is a versatile tool that helps businesses and professionals of all sizes and sectors to effectively present, collaborate, and communicate remotely with their clients, colleagues, and stakeholders.
The cost of screen sharing software varies based on features, provider, and usage requirements. It can range from free plans with limited features to monthly subscriptions starting at $10 to $100 or more, depending on the scale and level of service required.
Yes, there are free screen sharing software tools available. Some popular options include Zoom, Skype, and Google Hangouts. These free plans often have limitations on features, meeting durations, and participants. However, they can be a good starting point for small businesses or those with basic screen sharing needs.
Screen sharing software generally requires basic computer skills and knowledge of the software's specific features. Some advanced features may require technical knowledge or assistance from support resources. However, most screen sharing software is designed to be user-friendly and intuitive, with pre-designed templates and easy-to-understand interfaces.
How to use this page to find the right software
Identify your needs and requirements from the software. Consider factors like functionality, features, platform compatibility, budget, and any specific industry or personal preferences.
Based on your needs, prioritize the features or functionalities that are essential for your software.
Explore the website link of each software to gather more detailed information about it.
Modernize your operations with interactivity
📈 Automate bills, usage reports, and notifications with the journey feature
⚡ Enable people to raise issues inside the emails using forms
✉️ Use APIs to trigger and send notification and reminder emails
Early stage startup? These tools might help you
Better emails. less work.
super growth.