Best Omnichannel Ecommerce Software in 2023
Are you looking for an Omnichannel Ecommerce Software for your business? You have come to the right page. This guide will help you discover the best Omnichannel Ecommerce Software of 2023 and along with a deep dive into their features, pricing, rating, etc.
What is Omnichannel eCommerce Software?
Omnichannel eCommerce software allows businesses to sell their products or services across multiple channels seamlessly, ensuring a consistent customer experience. It integrates and synchronizes all the sales channels, including online stores, physical stores, social media, and marketplaces, to provide customers with a superior shopping experience. This software enables businesses to manage inventory, orders, payments, and customer data efficiently. It also facilitates personalized marketing campaigns, customer service, and analytics, leading to increased customer loyalty and higher sales conversion rates.
How Omnichannel eCommerce Software work or function?
Omnichannel eCommerce software enables businesses to seamlessly manage their operations across multiple sales channels, such as online marketplaces, social media platforms, and brick-and-mortar stores. The software integrates inventory management, order processing, and customer data to provide a unified view of the business and enhance the overall customer experience. With omnichannel ecommerce software, businesses can centralize their operations, reduce errors, and improve efficiency, all while offering a seamless and personalized shopping experience to their customers.
Benefits of Omnichannel eCommerce Software?
Benefits of omnichannel eCommerce software:
Helps businesses to deliver a unified shopping experience through multiple channels.
Increases customer engagement and satisfaction by providing personalized experiences.
Enables businesses to track and analyze customer behavior across channels.
Simplifies inventory management and reduces the risk of overstocking or understocking.
Boosts sales and revenue by allowing customers to purchase from any channel they prefer.
Reduces cart abandonment rates and improves conversion rates.
Enables businesses to provide consistent branding and messaging across all channels.
How we curated this list
We conducted extensive research to identify a wide range of software options within each category. This involved exploring online resources, industry publications, software directories, and user reviews. Please note that the pricing and features mentioned here are subject to change. We recommend you to visit the product website for the latest information before making a decision.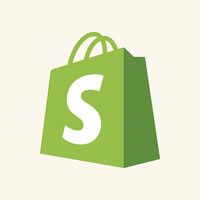 Product Description
The best commerce platform for reaching more customers, converting more checkouts, and scaling fast. Find out why the most innovative brands in the world agree. Contact us today.
Pros and Cons
One platform for selling through multiple channels.
User-friendly checkout process, Shop Pay, with higher mobile conversion rates and faster checkout times.
Optimized for performance with 99.98% average uptime, unlimited bandwidth and transactions, built-in security and fraud protection, and detailed reporting.
Pricing may not be affordable for small businesses or startups.
Limited customization options compared to other platforms.
May require technical expertise for advanced customization and integration with external systems. Product Description
PartnerLinQ is a next-generation connectivity solution that reimagines control, visibility, and transparency across global supply chains and eCommerce.
Pros and Cons
PartnerLinQ offers end-to-end supply chain visibility, control, and flexibility, which helps businesses achieve competitive differentiation and profitable growth.
The platform streamlines processes, reduces errors, and accelerates order processing times, making supply chain communication faster and more efficient.
PartnerLinQ's scalability and ease of use make it easy for businesses to onboard new trading partners and applications, reducing time to market and increasing profits.
The platform may require some training and setup time to get accustomed to its features and interface.
PartnerLinQ's pricing and subscription plans may not be accessible to smaller businesses or those with limited budgets.
Depending on a business's specific supply chain needs, PartnerLinQ may not offer all of the necessary features or capabilities, and additional software or services may be required.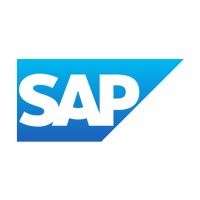 Product Description
Get software and technology solutions from SAP, the leader in business applications. Run simple with the best in cloud, analytics, mobile and IT solutions.
Pros and Cons
The SAP software offers Free Trials for their best-selling products so businesses can try before buying.
The SAP software helps businesses become an intelligent enterprise, delivering exceptional experiences.
SAP solutions can help businesses stay resilient in times of change.
The passage does not provide any specific details about the SAP products being offered.
The passage contains a broken link, which may cause inconvenience for users.
The passage is too short and does not provide enough information about SAP products to make an informed decision.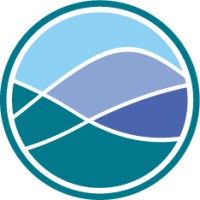 Product Description
Partnering with you to live your best life. Centra serves over 500,000 people as the preferred provider of critical medical services in central and southern Virginia.
Pros and Cons
Centra offers a wide range of medical services including primary care, psychiatric & behavioral health, cancer care, surgical services, and more.
They have multiple hospital locations throughout central and southern Virginia, making healthcare more accessible to residents in those areas.
They have an online portal for patients to manage their health records and pay their bills conveniently.
Specific information about their medical services and policies is not provided in the passage, requiring the reader to click through to other pages or press releases.
It is not clear if Centra accepts all types of health insurance or if they have financial assistance options for those who cannot afford medical care.
The language used in the passage is very technical and may be difficult for some readers to understand without a medical background.

Product Description
Online shopping app for your everyday fashion needs at great prices which includes a variety of footwear, Clothing, Accessories, Beauty, and lifestyle products.
Pros and Cons
Fynd allows businesses to connect and manage their online and offline stores seamlessly through a single dashboard.
Fynd offers solutions for Cataloging, Inventory Management, Logistics, etc. for a complete solution compared to other omni services in the market.
Fynd uses Artificial Intelligence and Machine Learning to deliver self-serving, scalable cognitive solutions that empower users.
The passage doesn't provide specific details on the pricing of Fynd's services, which can be a deciding factor for businesses considering this platform.
The website may use cookies for marketing purposes which some users may not be comfortable with.
Fynd's success stories and client testimonials are limited to India which may make potential global clients hesitant to trust the platform.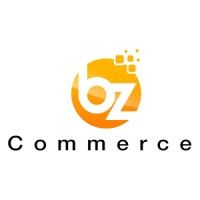 Product Description
BigCommerce is a top SaaS ecommerce platform, allowing merchants of all sizes to create and expand their online businesses. It's an open software that enables innovation and growth.
Pros and Cons
BigCommerce offers native B2C and B2B with simultaneous functionality, enterprise B2C, B2B, multi-storefront and localization, omnichannel and commerce-as-a-service, open APIs, and data.
The platform has essential back-office integrations, no proprietary blockers or limitations, robust security, and uptime.
BigCommerce has received high praise for trust, customer satisfaction, and significantly lower total cost of ownership.
The information provided in the passage may be overwhelming for those who are not familiar with ecommerce platforms.
There is no mention of a free trial period for users to test and evaluate the platform before committing to a subscription.
The pricing for their enterprise solutions is not listed, which may deter potential customers who want more transparency in their pricing models.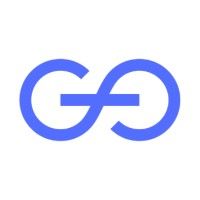 Product Description
See, strategize, synchronize and manage all your stores, listings and transactions with our unified, fully automated multi-channel command platform.
Pros and Cons
Helps manage multichannel e-commerce ecosystem.
Applies aggressive automation, intelligent order flow, real-time tracking, and powerful reporting to optimize inventory, orders, logistics, and fulfillment.
Unifies preferred sales channels, shipping services, shopping carts, 3rd party fulfillment, accounting, and other integrations.
It may not be affordable for small businesses.
It may take time to understand and learn the tool.
It relies heavily on automation, leaving minimal control in the hands of the users.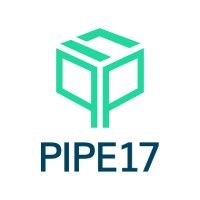 Product Description
Pipe17 is the fast, easy way to make omnichannel order flows touchless, cost efficient, and effortlessly scalable.
Pros and Cons
Seamlessly integrates with multiple platforms and systems.
Automates complex data integrations to save time and effort.
Offers real-time monitoring and notifications to ensure data accuracy.
Limited customization options.
Slightly steep learning curve for non-technical users.
May not be suitable for small-scale data integrations due to high pricing.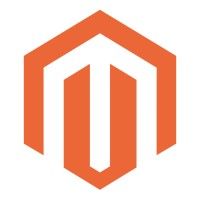 Product Description
Pros and Cons
Magento Open Source is free to download and use, providing users with an affordable e-commerce solution.
It's a highly customizable platform, allowing businesses to tailor their online stores to their specific needs.
The platform is scalable, meaning it can grow with your business as it expands.
Magento Open Source can be difficult to set up and maintain, requiring users to have technical skills.
Since it's an open-source platform, users are responsible for their own hosting, security, and updates.
The platform can be resource-intensive, requiring more powerful servers and potentially slowing down websites on lower-end hosting plans.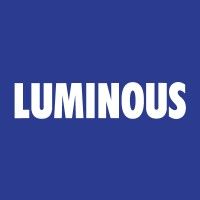 Product Description
Buy latest range of reliable inverters, batteries, solar panel and lithium ion inverter battery at Luminouss. Get best deals on power solution and solar products.
Pros and Cons
Wide range of power backup and solar products available.
The company has a strong brand reputation and is trustworthy.
The products have innovative features and technology.
Some products are relatively expensive.
The product range may be too vast for some customers who prefer simpler options.
The customer support service is only available during specific hours. Product Description
Get unparalleled insights into modern consumer shifting behaviors as well as the attitudes, opinions, and promotions that influence them. Get your demo now!
Pros and Cons
Numerator offers a single source of consumer insights to help businesses market to consumers effectively.
Numerator captures over 0 B+ shopping trips and tracks 0 k+ retailers, providing extensive data on consumer behavior.
Numerator's panel data feeds combine first-party consumer data to unlock valuable insights that other sources may miss.
The passage does not provide information on the cost of Numerator's services, which may be a concern for some businesses.
The exact methodology for capturing data is not explained, leaving some questions around the accuracy and reliability of the data.
The passage suggests that Numerator offers insights into "ever-changing markets," but does not explicitly explain how these insights are updated to reflect changes in consumer behavior over time. Product Description
Linnworks is an eCommerce inventory and order management software that helps retailers automate key processes, reduce costs and grow their business.
Pros and Cons
Linnworks automates commerce operations, which saves time and money.
Linnworks offers integrations with many sales channels, including Amazon, Shopify, and Walmart, making it easier to sell on multiple platforms.
Linnworks provides real-time analytics, insights, and stock forecasting, which helps businesses make data-driven decisions for smarter growth.
It is not clear from the passage what the pricing for Linnworks is, which could be a potential drawback for businesses that cannot afford the service.
Without more information, it is also unclear how user-friendly the platform is to set up and use, which could be a con for businesses with limited tech-savvy staff.
Linnworks does not mention any customer support or training options, which could be a potential area of concern for businesses with questions or issues using the platform. Product Description
Pros and Cons
Customizable platform: inCommerce provides users with the ability to customize the platform to meet their specific needs. This allows for greater flexibility and personalization.

Advanced features: inCommerce comes equipped with advanced features such as AI-powered chatbots and a 360-degree product viewer. This enhances the user experience and helps drive sales.

Multi-channel selling: With inCommerce, users can sell their products across multiple channels, including social media, marketplaces, and their own website. This expands their reach and increases the chances of making a sale.
Limited integrations: inCommerce has limited integrations with third-party apps and software. This can be a drawback for businesses that rely heavily on specific tools.

Premium pricing: inCommerce is a premium e-commerce platform, with pricing starting at $299/month. This may not be feasible for small businesses or startups with limited budgets.

Steep learning curve: Due to the advanced features and customizable nature of inCommerce, it can take some time to learn how to navigate and use the platform effectively. This may be a deterrent for those looking for a quick and easy e-commerce solution. Product Description
Cin7 is a fully integrated, cloud-based inventory management software that streamlines stock management across multiple channels.
Pros and Cons
Cin7 has two plans, each of which caters to different business sizes and needs.
The software offers several critical features such as inventory management, order fulfillment, and built-in EDI to facilitate streamline business operations.
Cin7 integrates with over 700 business tools, enabling businesses to connect different aspects of their business seamlessly.
The pricing of Cin7 plans is not mentioned, which makes it difficult to know whether it is affordable for small businesses.
Cin7 offers too many resources, which may be overwhelming for some users who need specific information.
The lack of transparency about the depth and accuracy of Cin7's forecasting and reporting capabilities could pose a problem for businesses that rely heavily on such features. Product Description
DemandStream enables seamless integration of product and offer data among omnichannel retail partners in real-time.
Pros and Cons
DemandStream offers customizable campaign options that cater to individual marketing needs.
The platform provides real-time tracking and reporting, enabling users to monitor the success of their campaigns.
DemandStream boasts a user-friendly interface that makes it easy for marketers to create, manage, and optimize their campaigns.
The platform may not be suitable for small businesses with limited marketing budgets.
Some users may find the pricing structure of DemandStream to be geared towards larger enterprises.
Despite the intuitive interface, the platform may require some technical knowledge and experience to master.
Missing a tool?
List it here

->
Frequently asked
questions
The best omnichannel eCommerce software depends on your unique business needs. Popular options include Salesforce Commerce Cloud, Shopify Plus, and Magento. Evaluate features such as inventory management, payment gateways, and integration capabilities to find the software that aligns with your specific requirements.
Omnichannel commerce software provides benefits such as seamless integration of multiple channels, centralized inventory management, real-time analytics, personalized customer experiences, improved brand loyalty, and increased ROI. It helps businesses reach customers on various platforms, provide better customer service, and enhance their overall shopping experience.
The common use of omnichannel commerce software is to provide a seamless and integrated shopping experience for customers across all channels, including online, social media, mobile devices, in-store, and more. It enables businesses to manage inventory, orders, payments, and customer data in one place, improve customer engagement and loyalty, and track sales performance and analytics.
When choosing omnichannel commerce software, consider features like inventory management, order fulfillment, customer profiling, sales reporting, data analytics, marketing automation, payment processing, customer support, integration options, and security. These features will help you effectively manage and optimize your multichannel retail operations.
Omnichannel commerce software is used across various industries, including retail, e-commerce, telecommunications, and manufacturing among others. It helps businesses to provide a seamless shopping experience to customers across multiple channels, including online, mobile, and in-store.
The cost of omnichannel commerce software can vary depending on factors such as features, provider, and the level of service required. Prices can range from free plans with limited features to monthly subscriptions starting from $50 to $1000 or more.
Yes, there are free omnichannel commerce software tools available. Some popular options include Magento, WooCommerce, and OpenCart. These free plans often have limitations on features and support. However, they can be a good starting point for small businesses or those with basic omnichannel commerce needs.
Omnichannel commerce software typically requires a moderate level of technical expertise. While some basic functionalities may be easy to use, complex integrations across multiple channels and platforms may require assistance from support resources or technical knowledge.
How to use this page to find the right software
Identify your needs and requirements from the software. Consider factors like functionality, features, platform compatibility, budget, and any specific industry or personal preferences.
Based on your needs, prioritize the features or functionalities that are essential for your software.
Explore the website link of each software to gather more detailed information about it.
Elevate your marketing campaigns with interactivity
📈 Increase engagement and conversions with interactive emails
✉️ Automate lifecycle email marketing for pin-point targeting with emails
⚡ Nurture leads with fun widgets like spin-the-wheel, quizzes, polls, etc
Early stage startup? These tools might help you
Better emails. less work.
super growth.