Best Project Management Software in 2023
Are you looking for a Project Management Software for your business? You have come to the right page. This guide will help you discover the best Project Management Software of 2023 and along with a deep dive into their features, pricing, rating, etc.
What is Project Management Software?
Project management software is designed to help teams organize and track tasks, timelines, resources, and budgets involved in a project. With a centralized platform, project managers can efficiently communicate with team members, allocate resources, and monitor project progress in real-time. Whether it's a small or complex project, project management software streamlines the process and enables teams to meet deadlines, accomplish goals, and deliver successful outcomes.
How Project Management Software work or function?
Project management software is designed to streamline project planning, execution, and monitoring. It allows users to organize tasks, assign responsibilities, allocate resources, and create timelines and milestones. The software can also generate reports and provide real-time updates on progress, making it easier to track project performance. In addition, project management software enables collaboration, as team members can communicate and share documents in one central location, improving productivity and efficiency.
Benefits of Project Management Software?
Benefits of project management software:
Increases productivity and efficiency through organizing tasks, deadlines, and resources.
Facilitates collaboration among team members and stakeholders, which ensures transparency and helps to prevent miscommunications.
Enables real-time tracking of progress, which simplifies reporting and facilitates decision-making.
Allows customization of workflow and task templates with real-time alerts, which ensures timely completion of projects.
Provides data and insights for performance evaluation, which helps in identifying the strengths and weaknesses of the team and project.
How we curated this list
We conducted extensive research to identify a wide range of software options within each category. This involved exploring online resources, industry publications, software directories, and user reviews. Please note that the pricing and features mentioned here are subject to change. We recommend you to visit the product website for the latest information before making a decision.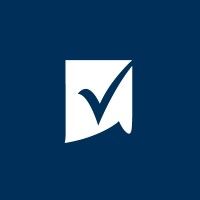 Product Description
Smartsheet enables teams to manage projects, automate processes & scale programs in one powerful platform. Maintain visibility & keep distributed teams connected.
Pros and Cons
Smartsheet is a comprehensive solution with a rich set of views and workflows to adapt to project needs.
Companies of all sizes can scale with confidence using Smartsheet and deliver value as business requirements evolve.
Smartsheet offers professional services, support, and training for accelerating your time to value and getting the most out of the platform at any scale.
Smartsheet may require a significant learning curve for users who are new to the platform.
Some users may find Smartsheet to be too feature-rich for their needs.
The pricing for Smartsheet may be prohibitive for some users and organizations, especially those on a tight budget.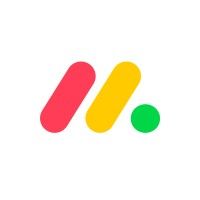 Product Description
monday.com Work OS is an open platform where anyone can create the tools they need to run every aspect of their work.
Pros and Cons
Customizable workflows to fit specific business needs.
Centralized platform that allows teams to collaborate and maintain one source of truth across the organization.
Diverse integration ecosystem and no-code automations to streamline processes and improve efficiency.
May be overwhelming for smaller teams with simpler needs.
Could be expensive for small and medium-sized businesses.
There may be a learning curve for users unfamiliar with the platform.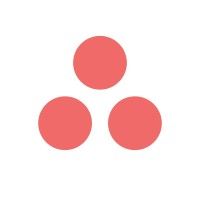 Product Description
Work anytime, anywhere with Asana. Keep remote and distributed teams, and your entire organization, focused on their goals, projects, and tasks with Asana.
Pros and Cons
Asana offers a variety of templates that can help teams hit the ground running, making it easier to get started.
Asana offers a flexible platform that is easy for all teams to use, which promotes collaboration and helps to maximize efficiency.
Asana offers real-time insights and charts that can help team members track progress and identify potential issues before they become problems.
Asana may be overwhelming for some users due to the abundance of features and customization options.
Asana may have a steep learning curve, which could require extensive training to ensure all team members are using it to its full potential.
Asana may not be suitable for smaller teams, as some of its features may be unnecessary or too complex for their needs.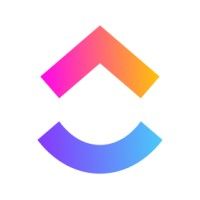 Product Description
Our mission is to make the world more productive. To do this, we built one app to replace them all - Tasks, Docs, Goals, and Chat.
Pros and Cons
ClickUp -0 offers a wide range of features including tasks, docs, goals, whiteboards, dashboards, chat, and more all in one place.
The platform provides highly customizable views that allow teams to manage any project from start to finish according to their specific needs.
ClickUp offers 24/7 real-time support and frequent webinars to help users make the most of the platform.
ClickUp -0 may have a steeper learning curve due to the vast array of features offered.
Some users may find the platform overwhelming due to the extensive customization options available.
ClickUp may not be suitable for small teams or individuals who do not require such a comprehensive project management platform.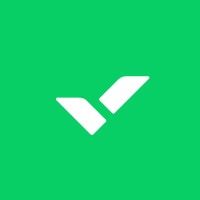 Product Description
Only Wrike's work management platform gives your team full visibility and control over all your tasks and projects. Project management software has never been more collaborative.
Pros and Cons
Offers a wide range of customizable features for different teams and use cases.
Provides tools for project tracking, resource management, and workflow automation, which can improve team productivity.
Integrates with over 400 popular apps, making it easy to connect with other tools already in use.
Might have a steep learning curve for new users due to the platform's versatility.
Pricing might be too high for small teams or businesses just starting out.
Might require additional training or support to fully utilize all the platform's features and capabilities.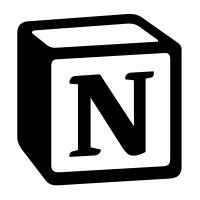 Product Description
A new tool that blends your everyday work apps into one. It's the all-in-one workspace for you and your team.
Pros and Cons
Notion integrates AI assistant, which can help with various tasks.
Notion provides a centralized workspace that can help in better and faster work.
Notion allows customization of the information you want to track, labels, tags, owners and more.
The article mentions the price but does not provide any specific details regarding the cost of the product.
Notion supports only a few languages, which might be a limitation for non-English language speakers.
The text is more descriptive and does not mention any specific features that make Notion stand out from other products.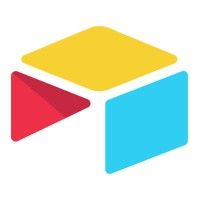 Product Description
Airtable is a low-code platform for building collaborative apps. Customize your workflow, collaborate, and achieve ambitious outcomes. Get started for free.
Pros and Cons
Airtable offers a range of features including automation, views, reporting, an interface designer, and more, allowing users to streamline workflows and visualize impact.
The platform provides an intuitive and flexible data model which allows users to organize, connect, and share critical business information in a relational database.
Airtable offers preconfigured apps that can help users accelerate work and transform workflows with the power of AI.
The platform may require some training to use effectively due to the diverse range of features available.
There may be limitations in terms of customization options for certain features.
While Airtable offers enterprise-grade deployment and security, it may not be suitable for all complex and large organizations, so users should investigate the platform carefully before committing to use it.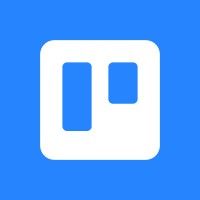 Product Description
Make the impossible, possible with Trello. The ultimate teamwork project management tool. Start up a board in seconds, automate tedious tasks, and collaborate anywhere, even on mobile.
Pros and Cons
Trello offers various features such as automation, templates, views, and integrations that can help teams work together more efficiently and productively.
It has flexible pricing plans that cater to the needs of individual users or small teams as well as large enterprises.
Trello is easy to use and can be used by any team, regardless of the project, workflow, or team type.
Trello may not be suitable for teams that require more advanced project management features such as Gantt charts or time tracking.
The free plan has some limitations and may not be enough for larger teams or complex projects.
There may be a learning curve for some users to familiarize themselves with the Trello structure and how it works.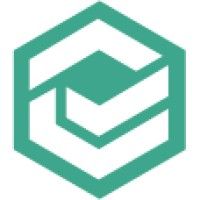 Product Description
Trusted by millions, Basecamp puts everything you need to get work done in one place. It's the calm, organized way to manage projects, work with clients, and communicate company-wide.
Pros and Cons
Basecamp is an all-in-one project management platform, which eliminates the need to use separate apps and tools.
Basecamp provides full team visibility, so everyone can work together regardless of their location.
Basecamp is simple and easy to use, making it appealing to users who don't need or want complex features.
Basecamp may not have enough features for users who need more advanced project management tools.
There is a risk that Basecamp may not be customizable enough to fit the specific needs of certain teams or projects.
Some users may be worried about having their data centralized in one place, rather than having more control over where their data is stored.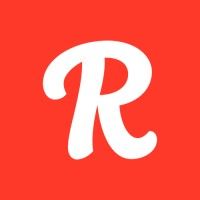 Product Description
Increase your company's productivity using a task manager. Join Runrun.it, a simple and powerful management tool. Get started free!
Pros and Cons
Offers easy-to-use task management tools, including task list, Kanban, and Gantt, making it suitable for different teams or departments.
Provides an interactive project schedule that can help balance the workload of the team and ensure on-time project delivery.
Provides real-time data monitoring and custom dashboards, which can facilitate decision-making and performance sharing with customers.
The product seems to be mainly focused on businesses and may not be suitable for individuals or small teams.
The pricing for the product is not clear, and it mentions only a 14-day free trial, which may not be sufficient to evaluate its usefulness.
The product follows up on delayed tasks using Artificial Intelligence, but it does not give more information on what kind of data it uses to make such predictions.
Missing a tool?
List it here

->
Frequently asked
questions
The best project management software depends on your specific needs and goals. Common options include Asana, Trello, and Basecamp. Evaluate features, pricing, scalability, and integration capabilities to find the software that aligns with your business requirements.
Project management software offers benefits such as improved collaboration, task management, project tracking, resource management, budgeting, and reporting. It can enhance team communication, increase productivity, optimize resources allocation, reduce errors and delays, and enable better decision-making.
The common use of project management software is to plan, organize, and track tasks, timelines, resources, and budgets for projects. It enables teams to collaborate, streamline workflows, allocate resources, and monitor progress to ensure project success. It also provides features for communication, reporting, and analysis to improve project efficiency and effectiveness.
When choosing project management software, consider features like task management, collaboration tools, time tracking, resource management, budget tracking, reporting, integration options, user permissions, and customer support. These features will help you effectively manage and organize your projects and tasks.
Project management software is used across various industries, including construction, IT, healthcare, education, marketing, consulting, and more. It is a versatile tool that helps businesses of all sizes and sectors to effectively plan, organize, and manage their projects and teams.
The cost of project management software varies depending on factors like features, provider, and team size. It can range from free plans with limited features to monthly subscriptions starting at $10 to $500 or more, depending on the scale and level of service required.
Yes, there are free project management software tools available. Some popular options include Trello, Asana, and ClickUp. These free plans often have limitations on features, team members, and project numbers. However, they can be a good starting point for small teams or those with basic project management needs.
Project management software varies in complexity. Basic tools do not require technical expertise and may offer intuitive interfaces, templates, and simple features. However, advanced features, complex integrations, and customizations may require technical knowledge or assistance from support resources. It all depends on the tool and the user's needs.
How to use this page to find the right software
Identify your needs and requirements from the software. Consider factors like functionality, features, platform compatibility, budget, and any specific industry or personal preferences.
Based on your needs, prioritize the features or functionalities that are essential for your software.
Explore the website link of each software to gather more detailed information about it.
Revolutionize productivity and planning with interactivity
⚡ Involve customers in the planning process with interactive surveys
✉️ Improve productivity by inserting forms in emails
🤝 Allow your network to book a meeting with you inside the email
Early stage startup? These tools might help you
Better emails. less work.
super growth.