Best Photo Editing Software in 2023
Are you looking for a Photo Editing Software for your business? You have come to the right page. This guide will help you discover the best Photo Editing Software of 2023 and along with a deep dive into their features, pricing, rating, etc.
What is Photo Editing Software?
Photo editing software is a powerful tool used to manipulate digital images. It allows users to adjust colors, brightness, contrast, and hue. It also includes several other features like cropping, resizing, adding filters, and removing unwanted objects. These tools provide professional-grade editing capabilities to photographers, graphic designers, and other professionals. With photo editing software, users can create stunning visual effects and enhance their images to a great extent.
How Photo Editing Software work or function?
Photo editing software refers to programs that allow users to edit, manipulate, and enhance digital images. These software typically provide various tools and features such as color correction, cropping, resizing, filters, and retouching tools. Users can modify images to their liking, creating unique works of art or improving the original photo's quality. Popular photo editing software includes Photoshop, Lightroom, and GIMP, among others.
Benefits of Photo Editing Software?
Photo editing software can enhance and transform images to meet specific needs.
They provide advanced tools to improve image quality, manipulate color, and enhance clarity.
Photo editing software can be used for graphic design, website development, and social media marketing.
With photo editing software, images can be resized, cropped, and resized for different platforms and devices.
They offer a variety of filters and presets to create unique and aesthetically pleasing images.
How we curated this list
We conducted extensive research to identify a wide range of software options within each category. This involved exploring online resources, industry publications, software directories, and user reviews. Please note that the pricing and features mentioned here are subject to change. We recommend you to visit the product website for the latest information before making a decision.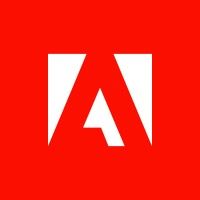 Product Description
Quickly and simply build a personalized website to showcase your creative work with Adobe Portfolio. Now included free with any Creative Cloud subscription.
Pros and Cons
Offers an extensive range of advanced features for professional photo editing.
Equipped with a vast selection of tools to enhance creativity.
Integrates with other Adobe products, which allows for seamless workflow.
The software's complexity may be overwhelming for beginners.
It's expensive compared to other photo editing software on the market.
The newest version of the program may require a high-end computer, making it harder to run on lower-spec machines.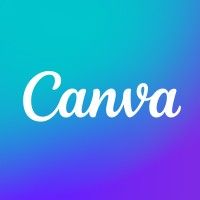 Product Description
Canva makes it easy for anyone to design stunning social media graphics, presentations, posters, and more with its drag-and-drop interface and extensive template library.
Pros and Cons
Canva is user-friendly and requires no design experience.
The platform offers a large selection of customizable templates for various marketing materials.
Canva allows for easy collaboration with team members and clients.
The free version of Canva has limited features and access to high-quality images.
The premium version may be costly for small businesses on a budget.
Canva's customization options may be limited for experienced designers.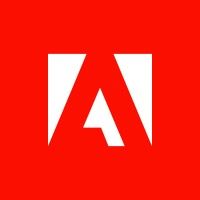 #3
Adobe Photoshop Lightroom
Product Description
Quickly and simply build a personalized website to showcase your creative work with Adobe Portfolio. Now included free with any Creative Cloud subscription.
Pros and Cons
Powerful photo editing tools with easy-to-use interface.
Capable of handling and organizing large quantities of photos.
Offers various export options, including social media and print.
Subscription-based model requires continuous payment.
Learning curve can be steep for beginners.
Limited functionality for graphic design and illustration work.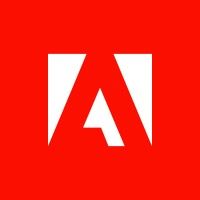 #4
Adobe Photoshop Lightroom Classic
Product Description
Quickly and simply build a personalized website to showcase your creative work with Adobe Portfolio. Now included free with any Creative Cloud subscription.
Pros and Cons
Efficient organization of photos with advanced filtering and search options.
Non-destructive editing for easy experimentation and undoing of changes.
Comprehensive set of tools for editing and retouching photos, including advanced adjustments like lens correction and split toning.
Steep learning curve for new users.
Limited support for editing non-photographic content like vector graphics or text.
Requires a subscription to Adobe Creative Cloud for access to all features.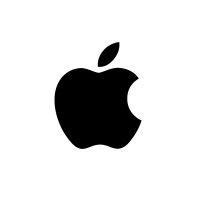 Product Description
Photos for iOS and iPadOS makes it easy to relive, edit and share your favourite moments.
Pros and Cons
One-stop-shop for all your photos, with a lifetime of photos curated just for you.
Intelligent features that help you find, edit, share your best shots with ease.
iCloud Shared Photo Library enables seamless sharing of photos and videos with up to five other users.
Some features require a Wi-Fi connection, which could be a limitation in areas with weak internet connectivity.
Some features may not be available in all countries or regions, limiting its universal appeal.
Access to some services is limited to 10 devices, which may not be adequate for all users.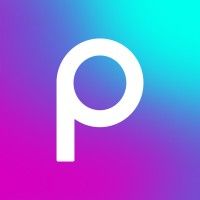 Product Description
Picsart website
Pros and Cons
Provides a wide range of editing tools and features to enhance photos creatively.
Has a user-friendly interface which makes it easy to use and navigate for novices.
Offers a large selection of filters, stickers, and frames to personalize and beautify photos.
Can be slow and laggy at times which may affect the user experience.
Requires an internet connection for some features, limiting accessibility in areas with poor connectivity.
Some advanced editing features are only available with a premium subscription, limiting the editing options for non-paying users.

#7
Adobe Photoshop Express
Product Description
Pros and Cons
Easy to use and navigate interface.
Offers a wide range of editing tools and features.
Can be accessed from multiple devices with cloud storage.
Limited functionality compared to full version of Photoshop.
Requires internet connection to use.
Some features are only available with a paid subscription.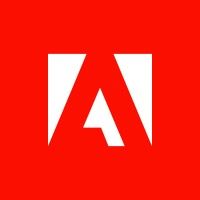 #8
Adobe Creative Cloud Express
Product Description
Quickly and simply build a personalized website to showcase your creative work with Adobe Portfolio. Now included free with any Creative Cloud subscription.
Pros and Cons
Access to multiple creative software tools in one package, making it convenient and cost-effective.
Easy collaboration on projects with team members, with cloud storage and sharing options.
Automatic updates keep the software up-to-date and efficient.
Monthly or yearly subscriptions can be expensive, especially for individual users.
Steep learning curve for beginners to master the software tools.
Some users have reported glitches or compatibility issues with certain operating systems or hardware.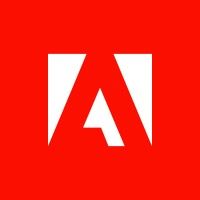 Product Description
Quickly and simply build a personalized website to showcase your creative work with Adobe Portfolio. Now included free with any Creative Cloud subscription.
Pros and Cons
Affordable alternative to full version of Photoshop.
User-friendly interface makes it easy to learn.
Wide range of editing tools and features, including automatic adjustments and guided edits.
Limited functionality compared to full version of Photoshop.
May not be suitable for professional use.
Lacks advanced features such as 3D modelling and advanced image masking.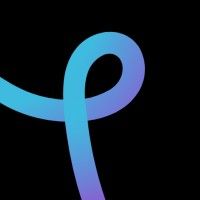 Product Description
Get creative with Pixlr's online photo editing & design tools. Including AI image generator, batch editor, animation design, enhancer & more. Try now for FREE!
Pros and Cons
Offers a wide variety of free editing and design tools that cater to beginner to professional level users.
Provides advanced features like AI-powered background removal, collage maker, and animation presets to enhance creativity.
Includes a vast library of professionally crafted templates for designing YouTube banners, resumes, brochures, and more.
Certain features like the AI image generator and the collage maker require a premium subscription.
Limited control over some of the pre-made templates, which may not align with the user's design preferences.
The web-based platform may require a strong and stable internet connection for optimal use. Product Description
Pros and Cons
GIMP is a free and open source image editing software.
It provides sophisticated tools for high-quality photo manipulation and graphic design elements.
GIMP offers customization options and third-party plugins, allowing for greater productivity.
GIMP may not be as user-friendly as other image editors, and may have a steeper learning curve.
It may not have all the features found in more expensive image editing software.
It may not be as widely used or supported in professional settings compared to other image editing software. Product Description
The only fully-loaded photo editor integrated across macOS, Windows and iPad, Affinity Photo is the first choice of millions of professionals around the world.
Pros and Cons
Affinity Photo has a one-time payment option and no monthly subscription fee.
It offers multiple features like RAW development, retouching, painting, and layer compositions.
The software is compatible across multiple platforms like macOS, Windows, and iPad, and also provides 100% file format compatibility.
Affinity Photo may be too expensive for amateur photographers or users with basic photo editing needs.
The interface is not very intuitive, and users may need some time to get used to the software.
There is no free trial available for the Universal License, which includes all three Affinity apps, and users need to pay a lump sum upfront. Product Description
The official website for CorelDRAW family of products. Get product information, updates and free trials. Access special offers, tutorials and videos.
Pros and Cons
CorelDRAW Graphics Suite offers a wide range of tools for vector illustration, layout, photo editing, typography, and collaboration, making it an ideal choice for professional designers.
CorelCAD 2023 provides precise 2D drafting and 3D design tools, making it a cost-effective CAD software option for expert results.
CorelDRAW Technical Suite is a comprehensive collection of applications for technical design and documentation, making it a highly useful tool for those in the engineering or architecture fields.
The pricing for CorelDRAW Graphics Suite and other products can be quite high, making it difficult for budget-sensitive users to afford.
CorelDRAW Essentials and CorelDRAW Standard may not offer as many features as other products in the suite, which can limit the overall functionality for advanced users.
Some users may find the interface for CorelDRAW products to be less intuitive than other design programs, which can cause a learning curve for new users. Product Description
Create beautiful photos, logos, social media graphics, and facebook covers with PicMonkey's easy yet powerful photo editing and graphic design software. Use templates, graphics, and stock photos and video.
Pros and Cons
PicMonkey offers a wide variety of design tools and features, including a photo editor, touch-up tools, and templates, making it easy for users to create professional-looking designs.

Users can design specifically for different social media platforms like Facebook, Instagram, and YouTube, which helps in creating effective posts, ads, and cover images for those platforms.

PicMonkey offers 9,000+ graphics and textures, and 100s of gorgeous font styles, allowing users to create custom designs with their own unique style and personality.
PicMonkey does not offer any options for collaboration, which can be challenging if you are working with a team or client.

The pricing for the product is on the higher side, making it a less desirable option for those who are looking for budget-friendly design tools.

Though there is a free trial, access to the full version requires payment to unlock all features, which can be a hindrance for some users. Product Description
Elevate your social media game with Picmaker's AI-powered management tool. Streamline your content creation, scheduling, and analytics with advanced algorithms and automation. Try Now!
Pros and Cons
Offers a variety of features to manage social media platforms.
Provides an AI-powered design tool for easy and quick social media post creation.
Helps in analyzing social media performance and making data-driven decisions to improve strategy.
Limited information on the pricing plan.
Can be overwhelming for individuals or small businesses with less social media presence.
The AI-generated captions might not always fit individual brand's tone and voice.
Missing a tool?
List it here

->
Frequently asked
questions
The best photo editing software varies based on your specific needs and goals, whether you're a professional photographer or editing photos for personal use. Adobe Photoshop, Lightroom, and GIMP are popular options. Evaluate features, pricing, ease of use, and compatibility to find the software that aligns with your editing requirements.
Photo editing software offers a range of benefits such as adjusting color, saturation, brightness, removing blemishes and unwanted objects, adding text and filters, and enhancing the overall quality of photos. It helps individuals and businesses improve visual content for social media, advertisements, and presentations.
The common use of photo editing software is to retouch, enhance, and manipulate digital images. It enables users to adjust color, exposure, contrast, sharpness, and other aspects of an image. It also provides features for cropping, resizing, applying filters/effects, removing unwanted elements, and adding text/graphics to the image.
Consider features such as ease of use, range of editing tools, availability of tutorials/support, options for file format and compatibility, speed and performance, customization/automation options, and price/value ratio when choosing photo editing software. These features will help you effectively edit and enhance your photos.
The photography and graphic design industry uses photo editing software to enhance and edit images for various purposes such as advertisements, branding, and creative projects. Popular examples include Adobe Photoshop, Lightroom, and Canva.
The cost of photo editing software varies depending on the provider, features, and level of service. It can range from free plans with limited features to monthly subscriptions starting at $10 to $500 or more, depending on the scale and level of service required.
Yes, there are free photo editing software tools available. Some popular options include GIMP, Paint.NET, and Pixlr. These free tools often have limitations on advanced features, but they can be a good starting point for beginners or those with basic photo editing needs.
Advanced technical expertise is generally required to use photo editing software. Basic computer skills may be enough to perform basic edits, but advanced features and complex manipulations require knowledge of tools, techniques and editing concepts. Some assistance from online tutorials or support resources may also be required.
How to use this page to find the right software
Identify your needs and requirements from the software. Consider factors like functionality, features, platform compatibility, budget, and any specific industry or personal preferences.
Based on your needs, prioritize the features or functionalities that are essential for your software.
Explore the website link of each software to gather more detailed information about it.
Captivate your clients with interactivity
⚡ Biold a portfolio/gallery in the email with the carousel widget
⏳ Gather feedback on the design inside the email with rating forms
✉️ Nurture relationships with existing customers with automation
Early stage startup? These tools might help you
Better emails. less work.
super growth.