Best Push Notification Software in 2023
Are you looking for a Push Notification Software for your business? You have come to the right page. This guide will help you discover the best Push Notification Software of 2023 and along with a deep dive into their features, pricing, rating, etc.
What is Push Notification Software?
Push notification software is a tool that sends timely and relevant notifications to a user's device. This software allows businesses to engage with their users in real-time, sending messages about new offers, updates, and promotions. A push notification can be triggered by various events, such as an abandoned shopping cart or a new blog post. The software allows businesses to segment their audience and target specific groups with personalized notifications. Push notification software increases engagement rates, and ultimately drives more traffic and revenue for businesses.
How Push Notification Software work or function?
Push notification software works by enabling app developers to engage with their users in real-time. Once a user downloads an app, the software sends push notifications to the user's device, prompting them to engage with the app. This enables developers to increase user retention, drive conversions, and build long-lasting relationships with their users. Push notification software is a powerful tool for businesses to stay top-of-mind with their customers, influencing purchase decisions and driving brand loyalty.
Benefits of Push Notification Software?
Push notification software can benefit businesses in various ways:
It can increase customer engagement and retention by delivering personalized messages in real-time.
With push notification software, businesses can track user behavior and preferences to create targeted campaigns.
It can also help in driving sales and revenue by sending relevant offers and promotions directly to customers.
The software can streamline communication and improve workflow between teams and departments.
Businesses can easily analyze the performance of their push notifications to optimize their messaging strategy and improve ROI.
How we curated this list
We conducted extensive research to identify a wide range of software options within each category. This involved exploring online resources, industry publications, software directories, and user reviews. Please note that the pricing and features mentioned here are subject to change. We recommend you to visit the product website for the latest information before making a decision.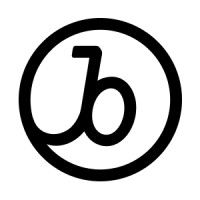 Product Description
Power customer-centric interactions between consumers and brands in real-time
Pros and Cons
Enables world-class customer engagement through flexible APIs and enterprise-grade security.
Offers a range of cross-channel delivery solutions, including mobile and web push, email, SMS, and WhatsApp.
Provides actionable insights and data sharing through Live 360° customer profiles, data analytics, and A/B testing.
Limited information about pricing plans and packages on the website.
Focuses heavily on large brands and enterprises, which may not be suitable for small businesses or startups.
Some of the language used on the website is technical and may be difficult for non-technical individuals to understand.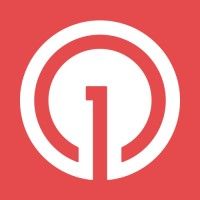 Product Description
The world's leader for customer messaging including mobile push notifications, web push, SMS, email & in-app messaging. Trusted by 1 million+ developers.
Pros and Cons
OneSignal offers multiple channels for customer engagement such as push notifications, email, SMS, and in-app messaging.
The platform provides features like journeys, personalization, segmentation, analytics, A/B testing, and APIs, to ensure effective and targeted messaging.
OneSignal is easy to set up, with a 15-minute setup time, and provides real-time reporting and scalability to reach millions of users.
The pricing for OneSignal is not mentioned in the provided passage, which could be a disadvantage for businesses looking for a cost-efficient option.
The passage doesn't discuss the level of customization available with OneSignal's messaging templates, which could be a concern for businesses wanting a high degree of control over the look and feel of their messages.
Although OneSignal claims to be versatile and suitable for businesses across various sectors, the passage only mentions a few industries as potential beneficiaries of the platform, which could be a drawback for companies seeking a more industry-specific solution.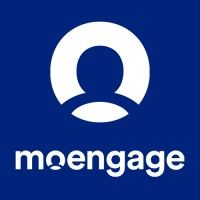 Product Description
Execute your omnichannel marketing strategy with MoEngage's insights-led customer engagement platform. Leverage the power of personalization with MoEngage.
Pros and Cons
Personalization: MoEngage offers advanced personalization options that allow brands to create targeted messages for different segments of their audience.
Multi-channel support: MoEngage supports multiple communication channels including push notifications, in-app messaging, email marketing, SMS, and web push notifications.
Analytics and reporting: MoEngage provides detailed analytics and reporting features that help brands measure the effectiveness of their engagement campaigns.
Pricing: MoEngage is relatively expensive compared to other similar platforms.
Complexity: MoEngage's user interface can be complex and overwhelming for first-time users.
Limited integrations: Although MoEngage can integrate with various third-party tools, it has limited integration options compared to other similar platforms.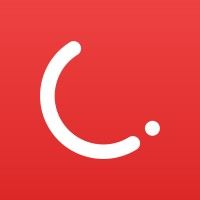 Product Description
CleverTap is an omnichannel customer engagement and user retention platform that helps brands create individualized experiences, drive user engagement, and delight customers through intelligent mobile marketing strategies and mobile app metrics.
Pros and Cons
Personalized product demos available to interested customers.
Offers real-time analytics to uncover user trends and track behaviors.
Provides a complete messaging suite to keep customers captivated across multiple platforms.
No clear information about pricing available on the website.
Some potential customers may find the software intimidating or overwhelming.
The focus on campaigns and engagement may not be as useful for companies that prioritize other aspects of business.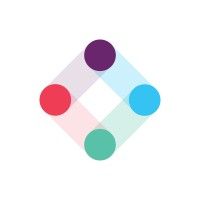 Product Description
The cross channel marketing platform that powers unified customer experiences, and empowers you to create, optimize, and measure every customer interaction.
Pros and Cons
Iterable is a cross-channel marketing platform that helps to unify customer experiences, providing a cohesive lifecycle experience for customers.
The platform provides intelligent personalization solutions powered by Iterable AI and individualized dynamic content capabilities of Catalog.
The platform provides best-in-class customer success and professional services teams to help you get the most out of the platform.
The passage provides very little information about the pricing and cost of Iterable, which can impact the accessibility of the tool for some businesses.
The passage does not provide information about the range of integrations available for the platform, which can influence the flexibility and compatibility of Iterable with other software.
The passage does not give any information about the ease of use or learning curve associated with the platform, which can be important considerations for businesses looking to adopt new tools.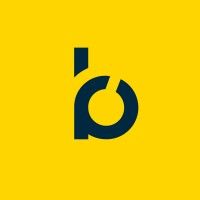 Product Description
Powerful content, customer engagement, and product discovery offerings to achieve true personalization and drive unparalleled business growth.
Pros and Cons
Personalized marketing in real-time across various platforms, including email, SMS, app, website, and more.
Provides solutions for e-commerce search and merchandising while focusing on maximizing revenue.
Offers a customer data engine that provides customer data management and advanced analytics for omnichannel personalization.
May not be suitable for businesses that do not require personalized marketing or e-commerce search and merchandising solutions.
Can be expensive for small businesses or startups.
Depending on the complexity of the customer's needs, Bloomreach may require a learning curve for optimal use.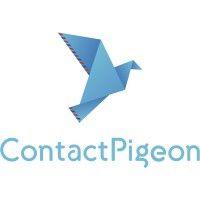 Product Description
Personalize your marketing and customer interactions for optimal business results with ContactPigeon's omnichannel customer engagement plaform.
Pros and Cons
Provides a wide range of features for customer engagement, including segmentation, real-time analytics, and multi-channel messaging options.
Offers pre-built automation journeys and templates to help kickstart eCommerce growth and campaigns.
Includes an omnichannel chat solution designed for retailers, with AI-generated product recommendations and chat-derived automations.
Pricing and pricing plans are not readily available on the website, making it difficult for potential users to know if this is a financially viable option for their business.
The language used on the website is quite technical, which may be confusing or overly complicated for some users.
The focus seems to be primarily on eCommerce and retail, so this may not be the best solution for businesses in other industries or with different needs.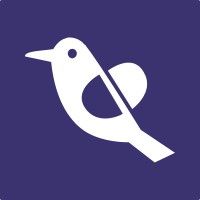 Product Description
WebEngage offers CDP, Omnichannel Campaign Manager and Web & App Personalization Engine - to help brands boost their revenue from existing customers.
Pros and Cons
WebEngage is an all-in-one platform that includes customer data integration, analytics, segmentation, and campaign management, making it easy to manage customer retention.
The platform uses real-time analytics to provide deep insights into customer behavior and product usage, helping to craft targeted marketing campaigns.
WebEngage offers omnichannel engagement, which means it can be used for SMS marketing, WhatsApp engagement, web push notifications, mobile push notifications, Facebook retargeting, and more.
The pricing for WebEngage may be too high for some small businesses or startups.
The platform may have a steep learning curve for users who are not familiar with analytics and campaign management.
The platform may not integrate with all of the tools that a business currently uses, requiring additional time and effort to set up.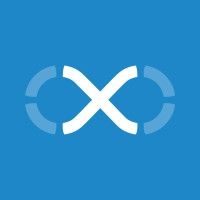 Product Description
Xtremepush is the world's leading omnichannel customer engagement platform with built-in CDP. Channels include; web, app & social engagement.
Pros and Cons
The platform is comprehensive with a built-in Customer Data Platform for hyper-personalized omnichannel marketing.
Provides a drag-and-drop journey planner to create abandoned basket campaigns and lapsed subscriber campaigns.
Increases conversion rates, open rates, click-throughs, and customer engagement while enhancing the customer experience.
The pricing information is not included in the passage, so it is unclear how affordable this platform is for different businesses.
The description is very technical, which may be difficult for non-IT people to understand.
No information is given about the platform's compatibility with various types of software, which could be an issue for some businesses.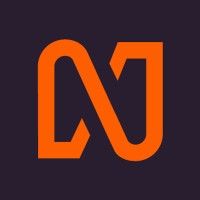 #10
Netcore Customer Engagement and Experience Platform
Product Description
Netcorecloud's customer experience platform helps marketers increase conversions, user engagement, and retention on websites & apps
Pros and Cons
Netcore offers a full-stack growth platform for marketers, product managers, and growth managers to deliver digital experiences that delight each customer.
The platform provides real-time data-driven actionable insights at your disposal to help brands not just identify user insights but also give answers to "why" did the revenue drop or users churn.
Netcore's AI-based personalized experiences drive more conversions and increase revenue.
The website doesn't provide clear pricing information.
It can be overwhelming for small businesses with limited marketing resources.
Netcore's platform is aimed at large enterprises, so it may not be accessible to businesses with fewer resources or smaller budgets. Product Description
SALESmanago is a Customer Engagement Platform for impact-hungry eCommerce marketing teams who want to be lean yet powerful, trusted revenue growth partners for CEOs
Pros and Cons
SALESmanago offers a comprehensive Customer Data Platform for eCommerce businesses, which can help improve customer engagement and boost revenue growth.
The platform features AI-driven solutions that can analyze customer behavior and provide personalized recommendations, enabling businesses to offer a superior omnichannel experience.
SALESmanago has a large customer base and has been adopted by many successful businesses, including global brands like Starbucks and Victoria's Secret.
The text is lengthy and may be overwhelming for some readers who are not familiar with eCommerce platforms, making it difficult to understand the product's key features.
The pricing for SALESmanago's platform is not provided, which can make it hard for potential customers to evaluate if it's a cost-effective solution for their business.
There is no information provided about the product's customer support services, which can be an important factor for businesses looking for a reliable and responsive vendor.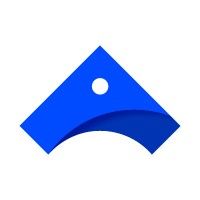 Product Description
Helping brands master Mobile App Experiences (MAX) to engage customers and win their loyalty. Learn more.
Pros and Cons
The platform offers a comprehensive set of solutions that help brands optimize every stage of the mobile app lifecycle, from app store optimization to customer journey orchestration, app UX experimentation, and more.
The app's live activities and updates feature allows for real-time dynamic experiences on a user's lock screen, making it easy for users to engage with the app.
The app provides deep personalization, segmentation, and generative and predictive AI features, allowing for highly personalized experiences that meet customer's unique needs.
The app may be too comprehensive for small or simple mobile apps, making it overwhelming and unnecessary for some brands.
The pricing structure of Airship is not clear from the passage, meaning it may not be budget-friendly for some businesses.
There is no mention of a free trial, meaning new users may be hesitant to use the platform without testing it first.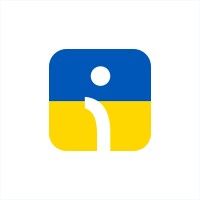 Product Description
Ecommerce email marketing, automated emails and SMS - switch to Omnisend and increase your sales without increasing your workload.
Pros and Cons
Offers a comprehensive omnichannel marketing automation platform.
Provides advanced segmentation and customization capabilities.
Features a user-friendly interface that is easy to navigate.
Limited support for certain platforms, such as Magento.
Pricing can be a bit high for smaller businesses.
Some users have reported occasional glitches or bugs in the software. Product Description
Maximize customer engagement by building lasting and valuable relationships through optimized multi-channel messaging and campaign orchestration.
Pros and Cons
Leanplum is a platform that offers comprehensive solutions for engagement, personalization, and optimization for multiple industries such as gaming, subscription, on-demand, mobility, etc.
Leanplum's real-time data and A/B testing capabilities help in personalizing and optimizing each customer touchpoint and increase engagement.
Leanplum provides measurable ROI through email, mobile, or web, ensuring customers convert when they visit your brand.
The product offerings of Leanplum might be too comprehensive for small businesses or startups with limited needs and budgets.
The structure of the product may seem complicated or overwhelming for users who are new to the marketing or advertising industry.
The cost of Leanplum's services may be prohibitive for small businesses. Product Description
Looking for free email marketing software? Get started with AWeber for free today - no credit card required and no time limit. Powerfully-simple email marketing is now free.
Pros and Cons
AWeber offers a wide range of features that can help users increase customer engagement and revenue, such as email marketing, automation, web push notifications, landing page builder, and more.
The pricing plans are affordable compared to other solutions in the market, with options for both standard and high volume pricing. Additionally, there is a free account migration service and 24/7 customer support.
AWeber provides resources such as a knowledge base, video tutorials, landing page template gallery, pre-written email campaigns, marketing guides, and a marketing glossary, which can be very helpful for users who are new to email marketing.
Although AWeber supports integration with 750+ tools, some users might find limitations in the number of integrations compared to other providers.
While AWeber does offer a free plan, it has limited features and can only support up to 500 subscribers. Users who require more advanced features will need to opt for one of the paid plans.
AWeber is not as well-known as some of its competitors in the email marketing industry, such as Mailchimp or Constant Contact, which might make users hesitant to switch to this platform.
Missing a tool?
List it here

->
Frequently asked
questions
The best push notification software depends on your specific needs and goals. However, popular options include OneSignal, Pusher, and Firebase. Evaluate features, pricing, scalability, and integration capabilities to find the software that aligns with your business requirements.
Push notification software offers various benefits such as real-time communication, personalized message delivery, increased engagement, targeted audience reach, improved app retention, and convenience. It helps businesses keep their customers informed, boosts user experience, re-engages inactive users, and promotes app usage.
The common use of push notification software is to send real-time notifications to users on their mobile or desktop devices. It enables businesses to engage with their audience, provide relevant information, promote products/services, increase user retention, and drive conversions. It also offers features for segmentation, personalization, and analytics to improve user experience and ROI.
When choosing push notification software, consider features like segmentation, automation, personalization, A/B testing, analytics, integration options, deliverability, and customer support. These features will help you effectively manage and optimize your push notifications for better engagement and conversions.
Push notification software is used across various industries, including e-commerce, retail, media and entertainment, travel and hospitality, healthcare, and more. It is a versatile tool that helps businesses of all sizes and sectors to effectively engage with their target audience through mobile devices.
The cost of push notification software depends on the features offered, the provider, and the size of the recipient list. Prices can range from free plans to monthly subscriptions starting at $10 to $500 or more, depending on the required features and level of service needed.
Yes, there are free push notification software tools available. Some popular options include OneSignal, Pusher, and PushAlert. These free plans often have limitations on features and the number of subscribers. However, they can be a good starting point for small businesses or those with basic push notification needs.
Push notification software typically requires basic computer skills and an understanding of push notification concepts to get started. Some advanced features or integrations may require technical expertise or assistance from support resources. Overall, push notification software is designed to be user-friendly and offer intuitive interfaces for easy use.
How to use this page to find the right software
Identify your needs and requirements from the software. Consider factors like functionality, features, platform compatibility, budget, and any specific industry or personal preferences.
Based on your needs, prioritize the features or functionalities that are essential for your software.
Explore the website link of each software to gather more detailed information about it.
Elevate your marketing campaigns with interactivity
📈 Increase engagement and conversions with interactive emails
✉️ Automate lifecycle email marketing for pin-point targeting with emails
⚡ Nurture leads with fun widgets like spin-the-wheel, quizzes, polls, etc
Early stage startup? These tools might help you
Better emails. less work.
super growth.