Best Survey Software in 2023
Are you looking for a Survey Software for your business? You have come to the right page. This guide will help you discover the best Survey Software of 2023 and along with a deep dive into their features, pricing, rating, etc.
What is Survey Software?
Survey software is a tool that helps organizations create and conduct surveys to collect data from their target audience. The software allows businesses to design surveys, send them out to a targeted group, and collect and analyze the data. Survey software also enables companies to automate survey distribution, track responses, and generate reports based on the results. Ultimately, survey software helps businesses make informed decisions based on customer feedback, preferences, and behavior.
How Survey Software work or function?
Survey software is a tool that enables the creation, distribution, and analysis of surveys. The software provides a wide range of survey question types, custom branding options, and mobile-optimized design, making it easy to create engaging surveys. Once deployed, survey software automatically collects data and generates detailed reports that can inform business decisions. By offering real-time insights, survey software helps businesses stay competitive and responsive to customer needs.
Benefits of Survey Software?
Survey software allows organizations to collect valuable feedback from customers and employees in a streamlined and efficient manner. The benefits of survey software include:
Cost-effectiveness: Conducting surveys online is less expensive than traditional methods.
Customization: Allows for the creation of custom surveys tailored to your specific needs.
Data analysis: Provides real-time data and analytics, which can be used to identify trends and improve decision-making.
Engages customers: Allows customers to provide feedback, which can increase customer satisfaction and loyalty.
Time-saving: Automates the survey process, saving time and effort for both organizations and respondents.
Overall, survey software can help organizations make informed decisions, improve products and services, and boost customer and employee satisfaction.
How we curated this list
We conducted extensive research to identify a wide range of software options within each category. This involved exploring online resources, industry publications, software directories, and user reviews. Please note that the pricing and features mentioned here are subject to change. We recommend you to visit the product website for the latest information before making a decision.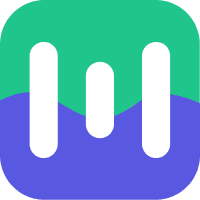 Product Description
Use Mailmodo to create and send interactive emails your customers love. Drive conversions and get better email ROI. Sign up for a free trial now.
Pros and Cons
Mailmodo can help increase customer engagement with interactive elements such as quizzes, surveys, games, and polls inside email campaigns.
The platform offers the ability to create and automate both AMP and HTML email campaigns, providing flexibility.
Mailmodo uses REST API for transactional email campaigns, which enables developers to set up campaigns without having to code the emails.
Not all email clients support AMP emails, so some recipients may not see the dynamic elements.
Mailmodo may require users to switch from their current email tool to use the platform fully.
The pricing for Mailmodo is not mentioned in the passage, making it difficult to evaluate the value proposition compared to other email marketing tools.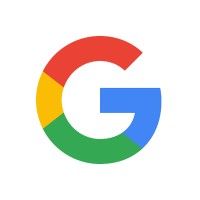 Product Description
Try Google Workspace's (formerly G Suite) secure collaboration and productivity apps for businesses of all sizes. Includes Gmail, Drive, Meet and more
Pros and Cons
Google Workspace provides collaboration tools like Gmail, Calendar, Meet, Chat, Drive, Docs, Sheets, Slides, Forms, Sites, and more.
It offers plans that are designed to meet unique business needs.
Google Workspace provides a free 14-day trial so that businesses can start seeing the value of the product before signing up.
It may not be cost-effective for small businesses or startups with limited budgets.
It may not be suitable for businesses that heavily rely on Microsoft Office tools.
Training and onboarding for employees may take time and resources to ensure effective use of the tools provided by Google Workspace.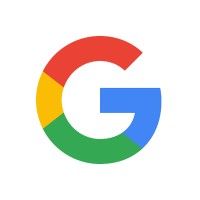 Product Description
Search the world's information, including webpages, images, videos and more. Google has many special features to help you find exactly what you're looking for.
Pros and Cons
Cost-effective way to conduct market research
Quick and easy to set up and launch surveys
Targeted audience options for more precise results
Limited customization options compared to other survey platforms
Responses may be biased towards tech-savvy individuals who use Google services
Limited demographic targeting options for certain countries and regions.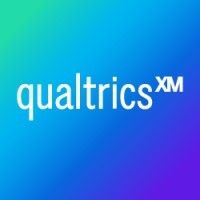 Product Description
Empower everyone in your organization to rapidly collect, analyze and act on business insights at scale with CoreXM.
Pros and Cons
Helps frontline teams improve customer service by surfacing any friction across all touchpoints.
Provides guidance to frontline teams in real-time to better serve customers.
Offers a comprehensive platform to manage and improve customer experiences.
No information about pricing or availability is provided in the passage.
It is not clear how the product integrates with existing customer service systems.
There is no indication of whether or not additional training may be required for frontline teams to effectively use the product.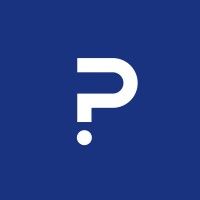 Product Description
Free survey software: QuestionPro online survey software to create surveys and questionnaires in minutes! Use our free survey platform with 80+ question-types, ready made templates, multiple survey distribution & data collection option and robust survey analytics dashboards.
Pros and Cons
The survey software is easy to use and accessible for everyone, making it suitable for beginners and professionals.
The Research Suite offers enterprise-grade research tools for market research professionals, ensuring high-quality results.
The CX management software helps deliver the best customer experience with features such as sentiment analysis and API integration.
The pricing for some of the products and solutions is not mentioned, making it difficult for potential customers to plan their budget.
The website mentions certification and compliance with various standards, but it may not be clear to all users which standards are relevant to their needs.
While the website provides a lot of information about the products, it may be overwhelming for some users to navigate and find what they are looking for.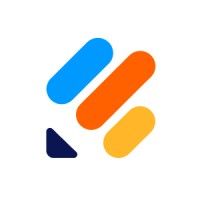 Product Description
Create forms and surveys for free with Jotform's drag-and-drop form builder. Start collecting registrations, applications, orders, and payments today.
Pros and Cons
Offers a variety of customizable form templates for different purposes such as application forms, reservation forms, and order forms.
Provides integration options with over 100 popular business apps including CRM, storage, payment, and email services.
Enables online payment collection through forms for selling products, accepting fees, and collecting donations.
There is limited information on the pricing structure and plans that are offered.
The website seems cluttered and overwhelming with information and options, which could be confusing for new users.
The level of security and privacy provided for user data is not clearly stated and may be a concern for some users.

Product Description
Use SurveyMonkey to drive your business forward by using our free online survey tool to capture the voices and opinions of the people who matter most to you.
Pros and Cons
SurveyMonkey offers a wide range of specialized products that cater to specific needs, such as customer experience, employee engagement, and market research.
The platform provides access to a global consumer panel through its Audience product, allowing businesses to target specific demographics with their surveys.
SurveyMonkey offers hundreds of expert-written survey templates for different types of surveys, making it easy for users to get started with their research.
Some advanced features, such as conditional logic and skip logic, are only available on higher-tier pricing plans, which may not be affordable for smaller businesses or individual users.
The platform can be overwhelming for new users, as there are a lot of features and options to navigate.
SurveyMonkey's pricing plans can be confusing, with several different tiers and add-ons available.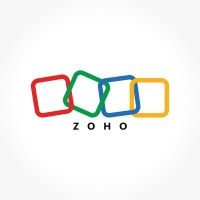 Product Description
Easily create online surveys and questionnaires for free. Use Zoho Survey to collect data for customer satisfaction, feedback, business, research, HR, and more.
Pros and Cons
Zoho Survey has over 25 question types available and features like skip logic and piping, making it highly customizable for users to design their perfect survey.
Surveys created with Zoho Survey are automatically optimized for mobile, allowing audiences to respond anywhere, from any mobile device.
Zoho Survey offers customizable reports, helping users visualize response trends and make informed decisions about the data collected.
If a user wants to collect responses from a specific audience demographic, they would need to purchase responses.
There is no mention of what kind of SSL protection is in place to ensure the safety and privacy of surveys.
While Zoho Survey is top-rated in most review platforms, there is no indication of any awards or recognition received from the survey software industry.

Product Description
Easily create surveys and polls to collect customer feedback, measure employee satisfaction, and organize team events. Quickly create quizzes to measure student knowledge, evaluate class progress, and focus on subjects that need improvement. Microsoft Forms automatically provides charts to visualize your data as you collect responses in real time.
Pros and Cons
Easy to use: Microsoft Forms is user-friendly and easy to navigate for both beginners and experts.
Customizable: The product allows users to create customized forms and surveys, which can be tailored to meet specific needs.
Integration: Microsoft Forms can be integrated with other Microsoft tools such as Excel and Power BI for data analysis and management.
Limited features: The product lacks some advanced features such as conditional logic and advanced question options.
Limited branding options: The forms cannot be branded or customized beyond choosing a theme from the pre-existing templates.
Restricted sharing options: Microsoft Forms sharing options are restrictive and solely limited to Microsoft users. There is no option for public sharing.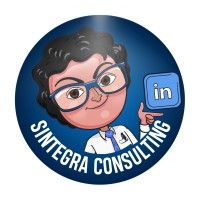 Product Description
Build beautiful, interactive forms — get more responses. No coding needed. Templates for quizzes, research, feedback, lead generation, and more. Sign up FREE.
Pros and Cons
Typeform offers a variety of templates that cater to different fields such as marketing, HR, education, and business.
Typeform provides a free plan that allows users to create unlimited forms and access over 3,000 templates.
Typeform integrates with over 120 apps and websites, including Slack, Mailchimp, and Google Sheets.
Some users may not be comfortable with Typeform's use of cookies to collect data based on browsing history.
The pricing of Typeform's paid plans may not be suitable for small businesses on a tight budget.
Typeform's focus on creating engaging and interactive forms may not be ideal for simple, straightforward data gathering purposes.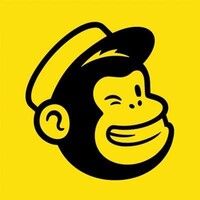 #11
Mailchimp All-in-One Marketing Platform
Product Description
Grow your business on your terms with Mailchimp's All-In-One marketing, automation & email marketing platform. Easy to use - start for free!
Pros and Cons
Offers a variety of products to help businesses get online and market themselves effectively.
Provides features for audience management, such as predictive demographics, to help personalize marketing.
Offers automation tools to help businesses save time and trigger emails based on customer behavior.
Pricing for premium plans can be expensive for smaller businesses.
May require some technical knowledge to integrate with certain tools and platforms.
Some features and functionality vary based on plan type, so businesses may need to upgrade to access certain tools.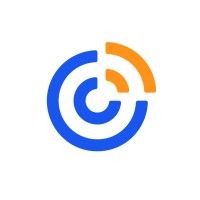 Product Description
With Constant Contact, you can create effective email marketing and other online marketing campaigns to meet your business goals. Start your FREE trial today!
Pros and Cons
Offers a variety of email templates that are customizable to fit a brand's image.
Provides reporting tools to track email campaign success.
Offers additional features including event registration and surveys.
Pricing can be expensive for smaller businesses.
Some users report issues with deliverability of emails.
Interface can be overwhelming for those unfamiliar with email marketing. Product Description
Pros and Cons
Provides access to a diverse audience of 125 million consumers in 58 countries.
Offers accurate insights in a few hours due to AI and human quality control methods.
Offers expert support to guide users with no limits on payment packages.
Limited information is provided about the pricing model on the website.
The research options are limited to consumer research, which might not be useful for all types of businesses and industries.
The website does not offer a free trial option, which might discourage some potential customers from trying the product. Product Description
You might want to change the world. Alchemer is the only solution that helps you transform to a truly customer-centric organization.
Pros and Cons
Easy-to-use interface
Offers customizable survey templates
Generates comprehensive and actionable reports
Limited editing options for questions
Lack of advanced survey logic
Expensive pricing plans for advanced features Product Description
Find participants for surveys, user interviews and focus groups from our pool of 2M+ verified professionals. Respondent is affordable & simplifies research ops.
Pros and Cons
Can easily recruit high-quality, verified business professionals for user research
Offers a large and diverse pool of participants, with over 2 million verified participants to choose from
Provides all necessary details for confirming participant quality and inviting the exact participants needed
Pricing is not readily available on the website
It may take some time to find exactly the right participants depending on the research needs
There is no mention of any refund or guarantee if the participants recruited do not meet the research requirements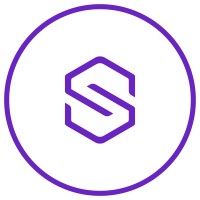 Product Description
Looking for the best market research software to conduct fast, iterative research at a fraction of the cost? Uncover what the Suzy Research Cloud can do for your business.
Pros and Cons
The Suzy Research Cloud integrates quant, qual, and high-quality audiences into a single research cloud, allowing for efficient and agile research.
Suzy's suite of products allows for robust and iterative research that can be conducted at scale.
Suzy's proprietary audience is diverse and engaged, with over 1 million members, which helps ensure that research is conducted with valid and reliable data.
Subscription-based pricing may be too expensive for smaller businesses or those with limited budgets.
It is unclear what specific methods or techniques Suzy uses to ensure industry-leading privacy, fraud prevention, and data quality controls.
While Suzy has been endorsed by over 400 leading brands, it is possible that certain industry-specific research needs may not be fully met by the platform's offerings.
Missing a tool?
List it here

->
Frequently asked
questions
The best survey software varies based on your specific needs and goals. Popular options include SurveyMonkey, Qualtrics, and Typeform. Evaluate features, pricing, scalability, and integration capabilities to find the software that aligns with your business requirements.
Survey software offers several benefits such as easy creation and distribution of surveys, customizable templates, real-time data collection and analysis, improved response rates, and cost-effectiveness. It helps businesses gain insights from customers, measure satisfaction, evaluate performance, and make data-driven decisions.
The common use of survey software is to create and distribute surveys to collect feedback, opinions, and preferences from a specific audience. It enables businesses to gather valuable insights, measure customer satisfaction, improve products/services, and make data-driven decisions. It also provides features for customization, analysis, and reporting to make the most of survey results.
When choosing survey software, consider features like customizable templates, question branching, mobile compatibility, data security, analytics, integration options, and customer support. These features will help you effectively create and analyze surveys, making data collection easier and more efficient.
Survey software is widely used across industries such as market research, healthcare, education, government, event planning, customer service, and HR. This versatile tool helps organizations to collect and analyze valuable data from customers, employees, and stakeholders to improve their products, services, and operations.
The cost of survey software is different for different providers & features. It can range from free plans with basic features to monthly subscriptions starting at $20 to $300 or more, depending on the number of respondents, advanced features, and level of customization required.
Yes, there are free survey software tools available. Some popular options include SurveyMonkey, Google Forms, and Typeform. These free plans often have limitations on features and survey responses, but they can be a good starting point for small businesses or individuals with basic survey needs.
Most survey software is designed to be user-friendly and intuitive, requiring basic computer skills and an understanding of survey concepts to get started. However, more advanced features may require some technical knowledge or assistance from support resources. Overall, the level of technical expertise needed for survey software is generally minimal.
How to use this page to find the right software
Identify your needs and requirements from the software. Consider factors like functionality, features, platform compatibility, budget, and any specific industry or personal preferences.
Based on your needs, prioritize the features or functionalities that are essential for your software.
Explore the website link of each software to gather more detailed information about it.
Elevate your marketing campaigns with interactivity
📈 Increase engagement and conversions with interactive emails
✉️ Automate lifecycle email marketing for pin-point targeting with emails
⚡ Nurture leads with fun widgets like spin-the-wheel, quizzes, polls, etc
Early stage startup? These tools might help you
Better emails. less work.
super growth.