Best Proofreading Software in 2023
Are you looking for a Proofreading Software for your business? You have come to the right page. This guide will help you discover the best Proofreading Software of 2023 and along with a deep dive into their features, pricing, rating, etc.
What is Proofreading Software?
Proofreading software is a tool designed to catch errors in grammar, spelling, and punctuation. With its advanced algorithms, it can quickly scan and analyze written content, providing users with suggestions for improvements and corrections. The software is used in various industries, such as publishing, legal, and academic writing, to ensure that the content is free of errors and clarity issues. Proofreading software helps individuals and businesses save time, improve the quality of their content, and enhance their overall credibility.
How Proofreading Software work or function?
Proofreading software works by analyzing written content for errors in grammar, spelling, punctuation, and syntax. These tools use sophisticated algorithms to compare the text with a vast database of language rules and best practices. As the software identifies mistakes and inconsistencies, it provides suggestions for corrections, helping the author improve the clarity and effectiveness of their writing. Additionally, proofreading software can save time and effort, allowing users to catch errors and make improvements faster and more efficiently than manual proofreading methods.
Benefits of Proofreading Software?
Proofreading software ensures that written content is error-free, professional and easy to understand.
It saves time and effort by pinpointing errors that might take a human proofreader longer to find.
It's highly efficient as it can check for many types of errors including spelling, grammar, and punctuation.
Proofreading software helps writers to improve their writing skills by identifying common mistakes.
It can provide suggestions for better synonyms, phrasing, and tone, further enhancing the quality of the written content.
How we curated this list
We conducted extensive research to identify a wide range of software options within each category. This involved exploring online resources, industry publications, software directories, and user reviews. Please note that the pricing and features mentioned here are subject to change. We recommend you to visit the product website for the latest information before making a decision.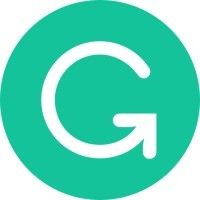 Product Description
Grammarly Business helps your team ensure their external and internal communication is always at its best. Trusted by Expedia, Cisco, and more.
Pros and Cons
Generative AI writing assistance is available to help you write, rewrite, and generate ideas quickly.
Grammarly works across various platforms like Windows, Mac, and mobile devices, as well as on over 500,000 apps and sites.
Grammarly Business offers intelligent features to improve communication across an organization, from suggestions that go beyond correctness to real-time tone suggestions that align with a brand, tone, and style guide.
Some users may find the AI-generated writing suggestions to be incorrect or inappropriate for their intended audience or purpose.
The pricing for Grammarly Business can be a bit steep for some smaller organizations or individuals.
While Grammarly does offer a plagiarism checker to ensure originality, it may not catch all instances of plagiarism and should not be solely relied upon for ensuring authenticity.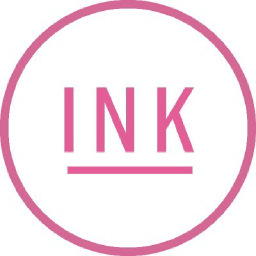 Product Description
Think you can't write great copy? Think again! With INK, you can craft original articles, descriptions, headlines, Google ads, and more.
Pros and Cons
INK provides an all-in-one solution for content creation, SEO optimization, and protection against plagiarism and AI penalties.
The AI assistant feature can generate optimized copy for a variety of topics, saving time for writers and marketers.
INK offers free courses, videos, and access to a community of marketing experts for users to master content performance.
It is unclear how effective the AI Writer and SEO Optimizer features are in improving content quality and ranking.
Some users may prefer to use specialized tools for certain tasks instead of relying on one platform for all content needs.
The pricing plans for INK are not specified, so it is unclear how affordable the product is for businesses and individuals. Product Description
The #1 Proofreading and consistency Add-in for Microsoft Word. Check for consistency, enforce style manuals, and more. Make the best impression with PerfectIt for Word. Top pick among pro editors.
Pros and Cons
PerfectIt can check consistency and enforce style rules, helping to improve the overall quality of a document.
It works with all types of documents and different English language variations.
PerfectIt can save time by automating the proofreading process, freeing up time for other tasks.
The cost of PerfectIt may not be feasible for individual users or small businesses on a tight budget.
PerfectIt may not catch every error or inconsistency in a document, and human proofreading may still be necessary.
Some users may find the level of customization options overwhelming or difficult to navigate.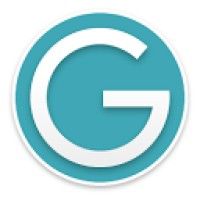 Product Description
Powerful and effortless desktop & mobile solutions for improving your writing and productivity. Ginger Software is your personalized editor - everywhere you go.
Pros and Cons
The product is a powerful grammar checker, which can be a great tool for anyone who needs to write error-free content.
It can be particularly useful for businesses and professionals who require flawless documents, emails, and other written communication.
The product offers an API, which means it can be integrated into other software and platforms, making it convenient and efficient to use.
It requires a subscription to access premium features, and the pricing may be too costly for some users.
Some users may prefer alternative grammar checker tools that offer different features or have a different interface.
The product may not be 100% accurate in detecting grammar and spelling errors, which may lead to a false sense of assurance for the user.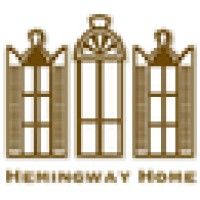 Product Description
Hemingway app identifies lengthy, complex sentences and errors. Yellow sentences require shortening or splitting for clearer communication.
Pros and Cons
The museum offers daily walk-in visits from 9:00am-5:00pm.
The shop is stocked with mementos related to the life and times of Nobel Prize-winning author Ernest Hemingway, and the tropical paradise that so captivated him.
The museum is home to a unique collection of cats, including descendants of a white six-toed cat gifted to Hemingway by a ship's captain.
Admission to the museum is cash-only, which could be inconvenient for some visitors.
The passage doesn't provide any information on the admission fees for the museum, which could be a drawback for potential visitors.
The passage focuses more on the museum's surroundings and amenities (e.g., the Hemingway cats) than on the museum's exhibits themselves.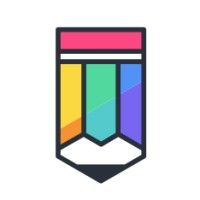 Product Description
Take your business communication to a new level.
Pros and Cons
Linguix PRO plan offers a 50% off for a limited time which can save money for those interested in purchasing the plan.
The AI tool can help ensure team members don't send emails or messages with typos or grammar mistakes which can improve professionalism.
Linguix provides performance stats and error count for every team member, readability scores, and email reports to identify and fix issues early which can improve team performance.
It may not be necessary for individuals or teams who already have good writing and language skills.
The cost of the Linguix PRO plan may be high for some individuals or teams, even with the 50% discount.
The AI tool may not be 100% accurate, and there may be some mistakes that it fails to catch which could lead to problems.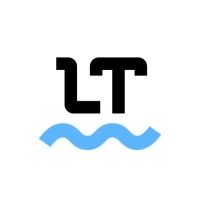 Product Description
LanguageTool is a free grammar checker and paraphraser for English, Spanish, and 20 other languages. Instantly check your text for grammar and style mistakes.
Pros and Cons
LanguageTool offers a distraction-free writing experience and provides a quality score for evaluating style and grammar.
It integrates with many different writing apps, including Google Docs, Microsoft Word, and LibreOffice, making it easy to use.
The premium version offers advanced suggestions for punctuation, style, and typography, along with an AI-based paraphraser to rewrite entire sentences.
The free version of LanguageTool does not show all errors, while the premium version can be quite expensive for some users.
The grammar-check feature for OpenOffice requires Java 8, which can be a hassle to install.
LanguageTool may not detect all errors or make suggestions that are relevant to a specific writing context or topic.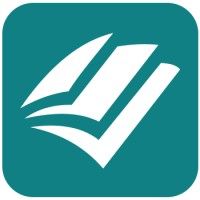 Product Description
Easily improve your work with AI writing assistant software as well as valuable training and insights from writing experts.
Pros and Cons
ProWritingAid offers automated suggestions for grammar and style improvements with the touch of a button.
The program provides access to writing experts including college professors, NY Times bestselling authors, and industry professionals.
The software integrates with a wide range of writing applications, saving users time with suggestions delivered directly in the apps they use.
The premium features require a paid subscription, which may not be affordable for every user.
The automated suggestions may not always provide the most accurate editing advice, as they are solely based on algorithms.
The software may not be as effective for advanced writers, as they may already have a strong sense of style and grammar knowledge.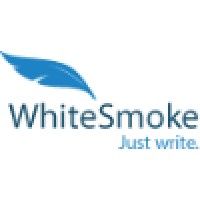 Product Description
WhiteSmoke software products for writing and language. WhiteSmoke is a grammar checker, spell checker, style checker and more - in a single package. Also featuring translation software and English video courses.
Pros and Cons
WhiteSmoke offers advanced grammar, spelling, punctuation, style, and plagiarism checker features to improve the quality of written content.
It integrates with Microsoft Word and Outlook, providing convenience and saving time.
It offers translation and dictionary services for over 50 languages, making it an excellent tool for global communication.
WhiteSmoke comes at a cost, and its premium package may not be affordable for everyone.
The software does not have a live chat support feature, which can cause inconvenience if users encounter any issues.
While it offers document and letter templates, it may not be customizable enough for creating unique designs and formats.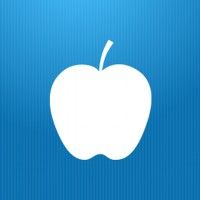 Product Description
PaperRater proofreads and rates your essays & papers. It picks out grammar & spelling errors, detects plagiarism and grades your writing. It includes resources on grammar, writing, spelling & more.
Pros and Cons
Offers a free grammar and spelling check with immediate results.
Provides a plagiarism detection tool that compares the text to over 10 billion documents.
Provides writing resources with detailed articles and explanations of grammar, spelling and writing rules.
The free version has limitations compared to the premium version.
The AI engine may miss some errors that a human proofreader would catch.
The plagiarism checker works only for text and not for images or other media. Product Description
Typely is a free online proofreading application that helps you write better English
Pros and Cons
Typely is a complete writing environment which offers a distraction-free environment to help writers focus and keep them immersed in their work.
It performs more than a thousand checks to ensure the accuracy of the content.
It is a free tool with no limits on the number of characters one can submit.
It does not offer any grammar checking features, which can be a significant drawback for writers who need this feature.
It currently supports only a limited number of languages.
The user interface seems to be cluttered with ads, which can be distracting for some users. Product Description
Free online check for spelling, grammatical errors and correct diction.
Pros and Cons
Convenient and easy-to-use online platform for grammar and spelling corrections.
Offers suggestions for alternative vocabulary and sentence structures.
Provides fast and accurate results, improving overall writing quality.
Limited functionality for more complex writing errors.
May not always catch all grammatical errors or offer context-specific suggestions.
Premium features are only available with a paid subscription. Product Description
Get started with our productivity-packed, time-saving solutions. PowerPoint automation, digital asset library and real-time brand monitoring.
Pros and Cons
Real-time brand monitoring helps ensure enterprise-wide brand compliance with real-time dashboard and analytics.
Presentation Automation tool ensures standardization in one click, making every presentation meticulously formatted and legally compliant.
Asset Library serves as a one-stop-shop for brand assets integrated directly into tools like SharePoint, Dropbox, Box, etc.
No information is provided about the pricing of their products, causing uncertainty about costs.
There is no mention of the integration of their solutions with other popular platforms.
The passage does not provide any information about the availability of support or customer service. Product Description
Create top-notch marketing content effortlessly with Atomic Reach's actionable insights. Streamline your content production process, get targeted feedback and effortlessly deliver impressive results every time. Save time and boost your productivity today!
Pros and Cons
The product uses artificial intelligence for creative decision making, which can lead to better ROI and high-performing campaigns.
It provides comprehensive creative, influencer, and campaign management, which can save time and effort for businesses.
The product uses 600+ API-based data connections to reveal the optimal influencer, persona, and creative strategy, which can lead to data-driven decisions.
The product may be expensive for smaller businesses or those with a limited budget.
The reliance on artificial intelligence may lead to reduced personalization or human touch in campaigns.
There may be a learning curve for using the product's features effectively, which could be challenging for some users. Product Description
Improve the quality and speed of written customer communications. MessagePath's software helps you write the right words and helps companies ensure communications are effective, on brand, and legally safe.
Pros and Cons
Simplifies communication: MessagePath helps users create clear and concise messages, which can lead to more efficient communication.
Customizable templates: Users can create and customize templates to fit their specific needs, which can save time and effort.
Analytics: MessagePath tracks usage and engagement, providing valuable insights for users to improve their communication.
Limited integration: Currently, MessagePath only integrates with Slack, which may be a limitation for some users.
Limited language support: The platform only supports English, which may be a barrier for non-English speakers.
Subscription-based: MessagePath requires a monthly subscription, which may deter some users who are looking for a free platform.
Missing a tool?
List it here

->
Frequently asked
questions
The best proofreading software depends on your needs. Options include Grammarly, ProWritingAid, and Hemingway Editor. Consider factors such as pricing, ease of use, and features like plagiarism detection to determine which software is the best fit for you.
Proofreading software offers numerous benefits such as detecting grammatical errors, spelling mistakes, punctuation errors, and typos. It helps businesses improve their writing accuracy, readability, professionalism, and credibility. Furthermore, it saves time and effort while boosting productivity and customer satisfaction.
The common use of proofreading software is to enhance the quality of written content by identifying spelling, grammar, punctuation, and syntax errors. It ensures error-free writing, improves readability, and enhances the credibility of the content. Features like language settings, plagiarism checker, and style suggestions help to maintain consistency and save time.
When choosing proofreading software, consider features like grammar and spell check, plagiarism detection, style and tone suggestions, compatibility with various file formats, user-friendly interface, customization options, and customer support. These features will help you effectively proofread and improve the quality of your written content.
Proofreading software is used in various industries such as publishing, journalism, legal, education, marketing, and more. It is a valuable tool that helps individuals and businesses to improve the quality of their written content by identifying and correcting errors.
The cost of proofreading software varies based on the provider, features, and level of service required. It can be as low as free or range from $10 to $50 per month for basic plans, and up to $100 or more per month for advanced plans or enterprise-level features.
Yes, there are free proofreading software tools available. Some popular options include Grammarly, Hemingway, and LanguageTool. These tools offer basic editing and proofreading features, but may have limitations on the number of suggestions and corrections provided. Nevertheless, they can be helpful for individuals looking to improve their written communication skills.
Proofreading software is typically designed to be user-friendly, meaning that basic computer skills are generally enough to get started. However, advanced features or integrations may require some technical knowledge or assistance. Overall, a moderate level of technical proficiency should be sufficient for most users to utilize proofreading software effectively.
How to use this page to find the right software
Identify your needs and requirements from the software. Consider factors like functionality, features, platform compatibility, budget, and any specific industry or personal preferences.
Based on your needs, prioritize the features or functionalities that are essential for your software.
Explore the website link of each software to gather more detailed information about it.
Elevate your marketing campaigns with interactivity
📈 Increase engagement and conversions with interactive emails
✉️ Automate lifecycle email marketing for pin-point targeting with emails
⚡ Nurture leads with fun widgets like spin-the-wheel, quizzes, polls, etc
Early stage startup? These tools might help you
Better emails. less work.
super growth.