Best No Code Development Platforms in 2023
Are you looking for a No Code Development Platforms for your business? You have come to the right page. This guide will help you discover the best No Code Development Platforms of 2023 and along with a deep dive into their features, pricing, rating, etc.
What is No Code Development Platforms?
No code development platforms allow individuals with little or no coding experience to create functional applications or software without manual programming. These tools use drag-and-drop interfaces, visual blocks, or templates to build components and automate workflows, making it easier for non-technical people to develop software. No code platforms can also help speed up the development process and reduce the costs of creating custom applications, making high-quality software accessible to a broader audience.
How No Code Development Platforms work or function?
No code development platforms allow users to build software applications without writing any code. These platforms use visual interfaces and drag-and-drop tools to create and customize applications quickly and easily. With no code development platforms, users can focus on ideation and creative aspects of app building rather than the technicalities of programming, making app development accessible to individuals with different skill levels. Additionally, these platforms accelerate the app development process and reduce costs by eliminating the need for a dedicated development team.
Benefits of No Code Development Platforms?
Benefits of no code development platforms:
Enables a faster development cycle, reducing time to market and increasing productivity.
Lowers development costs and greatly increases efficiency, allowing companies to do more with less resources.
Reduces the learning curve for developers, requiring less technical expertise and allowing businesses to hire talent from diverse backgrounds.
Provides better collaboration between developers and non-technical team members, breaking down silos and fostering a more cohesive team environment.
Increases flexibility and improves adaptability, allowing apps to be built quickly and modified easily to meet changing business needs.
How we curated this list
We conducted extensive research to identify a wide range of software options within each category. This involved exploring online resources, industry publications, software directories, and user reviews. Please note that the pricing and features mentioned here are subject to change. We recommend you to visit the product website for the latest information before making a decision.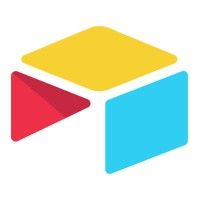 Product Description
Airtable is a low-code platform for building collaborative apps. Customize your workflow, collaborate, and achieve ambitious outcomes. Get started for free.
Pros and Cons
Airtable offers a flexible and scalable database that allows businesses to organize and connect critical business information.
With Airtable's native AI components, users can access dynamic AI functionality to transform workflows.
Airtable enables users to build custom apps and extends support for numerous integrations to streamline the business processes.
Airtable's pricing plans may be expensive for small businesses who are just starting out.
The learning curve for Airtable can be steep for new users, especially those who are not tech-savvy.
Airtable's customization options can be overwhelming, leading to unnecessary complexity and confusion for users who just need a simple database system.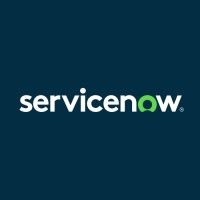 Product Description
ServiceNow Cloud Management allows your IT teams to provision cloud infrastructure and services, while providing consistent management and cost visibility.
Pros and Cons
Enables rapid and efficient development of custom apps with minimal coding
Can be easily integrated with existing ServiceNow modules and workflows
Offers a wide range of pre-built templates and configurations for various business processes
Requires significant upfront investment in training and implementation
Limited customization options beyond the provided templates and configurations
Can be complex and overwhelming for users with limited technical expertise.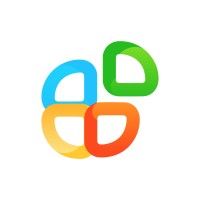 Product Description
Create applications & automate workflows with Appy Pie's workflow automation & no code AI platform.
Pros and Cons
Appy Pie's no-code platform is easy to use with its drag-and-drop functionality, making it accessible even for those without programming experience.
The platform offers efficient integrations with other data sources and applications, enhancing the workflow automation process.
Appy Pie's no-code platform can create enterprise-grade applications, websites, chatbots, and more at a fraction of the cost of traditional methods.
While Appy Pie's no-code platform offers AI-powered features for graphic design templates, some features can be limited compared to other specialized software.
Although anyone can use Appy Pie's no-code platform, it may be challenging for users to customize certain aspects of their applications without coding knowledge or hiring a developer.
While Appy Pie's no-code technology can significantly reduce the time-to-market of products, depending on the complexity of the application, some may take longer to build and launch than others.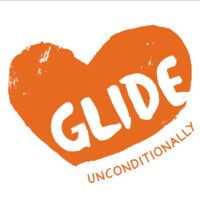 Product Description
Pros and Cons
GLIDE is on the forefront of addressing some of society's most pressing issues, including poverty, housing and homelessness, and racial and social justice, which means it is actively working to solve these problems.
GLIDE provides integrated comprehensive services, advocacy initiatives, and inclusive community, thereby empowering individuals, families, and children to achieve stability and thrive.
GLIDE is a nationally recognized center for social justice, which means that it has a reputation for its work and is held in high esteem by others.
The text does not mention the cost of GLIDE's services, which may be a barrier for some people who need them.
The text only mentions the positive aspects of GLIDE's work, so it is difficult to know if there are any negative aspects or criticisms of the organization.
The text does not specify how GLIDE is funded or where it receives its resources, which may be important for people who want to know more about the organization's financials.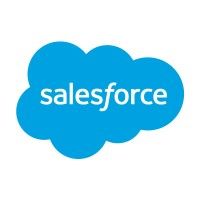 Product Description
Go digital fast and empower your teams to work from anywhere. Develop scalable, custom business apps with low-code development or give your teams the tools to build with services and APIs.
Pros and Cons
Salesforce Platform offers a low code application development platform that allows businesses to build and extend their customer 360 with AI and data. It also enables them to connect and harmonize all customer data from any source, automate processes and systems, and optimize and personalize data with AI, thereby increasing efficiency and productivity.
Salesforce Platform boasts of industry-leading security and governance tools that help to protect user data and ensure regulatory compliance.
Salesforce Platform can reduce IT costs by up to 25% by accelerating Salesforce development, increasing developer efficiency, and offering modern DevOps and secure test environments.
Salesforce Platform requires an annual contract, which can be a con for businesses that prefer flexible pricing options.
Salesforce Platform Plus and Heroku Enterprise Starter are relatively expensive, and this can make them unaffordable for small businesses or startups with a limited budget.
Salesforce Platform has a wide range of features and functionalities, which can be overwhelming for first-time users who may find it challenging to navigate and utilize all its offerings.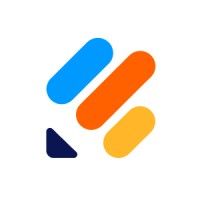 Product Description
Create forms and surveys for free with Jotform's drag-and-drop form builder. Start collecting registrations, applications, orders, and payments today.
Pros and Cons
No coding required: Jotform Apps lets you create apps without any coding knowledge. This means that anyone can create an app, regardless of their technical background.

Customization: Jotform Apps allows for full customization, allowing you to personalize the look and feel of your app, install premade color schemes, and update fonts and splash screens to match your branding.

Responsive Design: Jotform Apps runs seamlessly on any device, including smartphones, tablets, and desktop computers, making it accessible to a wide audience.
Limited functionality: Although Jotform Apps can be used to create customized apps, its capabilities may be limited compared to other app building tools that require coding knowledge.

Integration: Jotform Apps may not integrate seamlessly with other software or apps that are used by your organization, potentially causing issues with data transfer and compatibility.

Cost: Although Jotform Apps offers a free version, some features may require payment, and the cost may increase as your needs grow and more customization is required.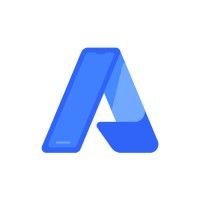 Product Description
Wondering how to create an app without coding? AppMySite's no-code DIY mobile app creator powers you to make premium native apps for Android & iOS.
Pros and Cons
AppMySite offers a variety of app builder solutions, including options for creating native mobile apps from websites, eCommerce stores, and various industries.
With AppMySite, users don't need to know how to code to create custom mobile apps - the platform offers code-free live editing and easy app customization options.
AppMySite allows for easy app testing, management, and optimization, with built-in analytics and support for push notifications.
While it's great that AppMySite offers a variety of app builder solutions, some of these options, such as the Shopify and Custom App offerings, are currently only available as "coming soon."
With a starting price of $3/month, AppMySite may not be the most cost-effective mobile app building solution for all users.
AppMySite's online app builder may be easy to use for some users, but it may not offer the same level of customization as a dedicated mobile app development team would.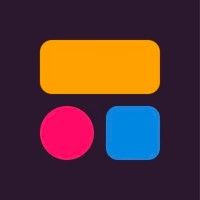 Product Description
Softr turns your Airtable or Google Sheets data into beautiful and powerful client portals or internal tools. Pick a template or start from scratch.
Pros and Cons
Softr allows users to build software quickly without requiring the assistance of developers.
It offers pre-built and functional blocks like Lists, Charts, Forms, Tables, Calendar, Maps out of the box, which saves time and effort.
It allows users to connect to any of their data sources, whether it lives in Airtable, Google Sheets, or anywhere else with REST APIs (coming soon).
The pre-built blocks may not cover all requirements needed to build software that suits the user's unique needs.
The drag and drop feature may not be as customizable as coding, which may limit some users' creativity in designing their software.
The pricing is not visible on the webpage, which may deter some potential users who want to know the cost upfront.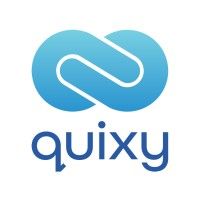 Product Description
No-Code Digital Transformation software to help automate business processes & workflows and build enterprise applications 10X faster using 60% fewer resources.
Pros and Cons
No-Code Application Development: Quixy empowers business users to build custom applications with simple drag & drop without any coding, saving time and money for the business.
Business Process Management: Quixy helps to model, automate, monitor and optimize business processes and workflows for maximum value, improving efficiency and productivity for the business.
Trustworthy: Quixy has won multiple awards, including the prestigious "Digital Transformation Platform of the Year" award, making it a reliable option for businesses.
Limited information: The product overview does not include any details about specific features, pricing, or how it works, which may be frustrating for potential customers.
No mention of customer support: There is no information provided about the type or level of customer support offered by Quixy, which is important for businesses that face technical or operational issues.
Industries and roles not clearly defined: Although Quixy mentions the industries and roles it serves, it does not give any specific examples of how it has helped businesses in those sectors, making it difficult for potential customers to understand the value it can provide to their specific industry or role.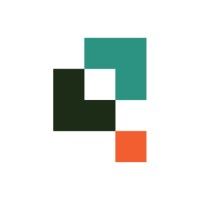 Product Description
Empower your teams to solve unique problems with a flexible no-code platform. Try Quickbase free today!
Pros and Cons
Quickbase is a no-code platform that allows users to easily create, connect, and customize applications, making it a good fit for those without coding expertise.
The platform offers tailored pricing plans and enablement services to ensure customers get what they need for their business.
Quickbase is trusted by industry leaders such as Amazon, Procter & Gamble, and CVS Pharmacy, which gives it strong credibility.
Quickbase may not be suitable for businesses that require highly specific or specialized applications that may not be possible with the platform's no-code approach.
While tailored pricing plans are available, these may not be affordable for small businesses or those on a tight budget.
Quickbase's platform overview, evaluation guide, and other resources may require some time and effort to sift through for those new to the platform or unfamiliar with collaborative work management tools.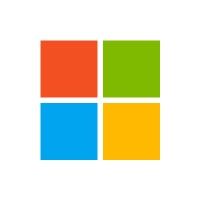 Product Description
Empower everyone in your organization to build business apps the easy way with Microsoft Power Apps and start modernizing processes and driving innovation.
Pros and Cons
Microsoft 365 apps offer a range of tools for productivity, creativity, and security.
Surface Pro 9 and Surface Laptop Studio are highly versatile devices with excellent performance.
Xbox games and consoles provide an immersive gaming experience.
The prices of Microsoft devices are generally high.
The product range may not cater to everyone's needs or preferences.
Some users may prefer alternative software or devices from competitors.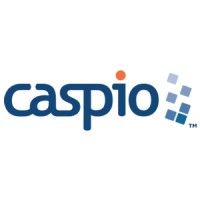 Product Description
Caspio is the world's leading low-code platform for building online database applications without coding. Forrester Research ranks Caspio a 'Leader' in the Forrester Wave™ report: Low-Code Platforms for Business Developers, Q2 2019.
Pros and Cons
The platform offers a free trial and project consultation to help customers make informed decisions.
Caspio empowers users to create custom business applications without writing code and enhance them with standards-based extensibility.
The platform offers unlimited app users, app builders, and possibilities, which is beneficial for businesses of any size.
The platform might not be suitable for complex software development projects.
The pricing plans might be expensive for smaller businesses or startups.
The platform might not have all the features that some businesses may require. Product Description
Get up-to-date with the latest trends in web app development for 2023. Learn how to create high-quality apps that engage users.
Pros and Cons
No coding skills required.
Offers integrations with various popular tools.
Provides a wide range of features from mobile apps builder, web apps designer to business process editor.
May not be suitable for small scale projects.
Need to rely on the platform to create data models with any field type.
There could be a learning curve to fully understand the concepts and features of the platform.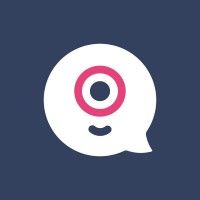 Product Description
Create conversational chatbots, conversational landing pages & websites, interactive surveys, lead generation bots & more. Intuitively. Without code.
Pros and Cons
The Landbot platform offers a variety of chatbot templates and integrations that can help businesses with lead generation, customer engagement, and customer support, which can lead to improved marketing performance.
The ability to create chatbots for both website and WhatsApp can help businesses connect with their customers no matter where they are.
The no-code builder makes it easy for anyone to create sophisticated conversational experiences without any coding knowledge, reducing development costs.
While the Landbot platform provides a range of chatbot templates and integrations, it may not be suitable for every business or industry.
As with any chatbot platform, there is the potential for chatbots to provide incorrect or incomplete information to customers, which could negatively impact business performance.
The cost of using Landbot may be a barrier for small businesses or those with limited budgets. Product Description
Kissflow Work Platform - Experience the simplicity of no-code with the power of low-code to embark on an enterprise-wide digital transformation journey.
Pros and Cons
The low-code and no-code tools make it easy for both developers and business leaders to create applications without extensive coding knowledge.
The platform offers a comprehensive range of features, from app development and process automation to project and workflow management, making it a versatile tool for different business needs.
The platform has a visual and highly flexible interface, allowing for easy collaboration and coordination among team members.
The platform may not be ideal for businesses that require highly customized and complex applications that require a lot of coding and development work.
The pricing model is not mentioned in the passage, so it is not clear if it may be a costly investment for smaller businesses or teams.
While the platform offers easy integration with existing systems, it may not be compatible with all systems, which could limit its functionality in some cases.
Missing a tool?
List it here

->
Frequently asked
questions
The best no-code development platform software varies based on your specific needs. Popular options include Bubble, Webflow, and Glide. Evaluate features, integrations, pricing, and support capabilities to find the software that aligns with your business requirements.
No code development platforms software offers various benefits such as saving time and costs, improved collaboration, faster app development, scalable solutions, and easy customization. It helps businesses create and launch their ideas without requiring advanced coding skills.
The common use of no code development platforms is to create web and mobile applications without the need for coding skills. It enables businesses to build custom applications, automate business processes, and improve workflow efficiency. It also provides features for drag and drop interface building, data integration, and deployment to accelerate development time.
Consider features like user interface, drag-and-drop functionality, templates and themes, integrations, collaboration tools, data storage capacity, scalability, mobile responsiveness, customer support, and ease of use. These features will help you create applications without coding knowledge and customize them according to your needs.
No code development platform software is used across various industries, including e-commerce, healthcare, finance, education, and more. It is a versatile tool that helps businesses of all sizes and sectors to develop custom applications without the need for coding expertise.
The cost of no code development platforms software varies based on factors like features, provider, and level of service. It can range from free plans with limited features to monthly subscriptions starting at $10 to $500 or more, depending on the scale and level of service required.
Yes, there are free no-code development platform software tools available. Some popular options include Bubble, Appy Pie, and Wix. These free plans often have limitations on features and integrations, but they can be a good starting point for small businesses or those looking to create a simple website or application without coding knowledge.
No-code development platforms are designed to be user-friendly and require minimal technical expertise. People with basic computer skills can easily get started by using drag-and-drop interfaces, pre-designed templates, and visual workflows. However, some platforms may require advanced features or integrations, which may require technical knowledge or assistance from support resources.
How to use this page to find the right software
Identify your needs and requirements from the software. Consider factors like functionality, features, platform compatibility, budget, and any specific industry or personal preferences.
Based on your needs, prioritize the features or functionalities that are essential for your software.
Explore the website link of each software to gather more detailed information about it.
Empower your startup's growth trajectory with interactive emails
✉️ Set up and start email marketing in a few hours today
🤝 Boost sales with meeting/demo bookings inside the email
🔑 Set up your password reset and other transactional emails in minutes
Early stage startup? These tools might help you
Better emails. less work.
super growth.