Best Digital Business Card Software in 2023
Are you looking for a Digital Business Card Software for your business? You have come to the right page. This guide will help you discover the best Digital Business Card Software of 2023 and along with a deep dive into their features, pricing, rating, etc.
What is Digital Business Card Software?
Digital business card software is a tool that enables individuals to create digital versions of their business cards. These programs offer more flexibility and convenience than traditional cards, allowing users to easily share their contact information via email, social media, or messaging apps. With customizable templates, users can design cards that reflect their brand and style, and even add multimedia content such as videos or links to their website. Digital business card software helps professionals streamline their networking efforts and leave a lasting impression with potential clients or partners.
How Digital Business Card Software work or function?
Digital business card software functions by digitally creating, storing, and sharing personalized business cards. With this software, users can easily customize their cards with logos, contact information, and other relevant details. The software allows users to share their cards via email, text message, or social media platforms, making it easier to network and connect with potential clients or partners. Advanced features such as analytics and CRM integration help users track and analyze their networking efforts for better results.
Benefits of Digital Business Card Software?
Benefits of digital business card software:
Easy access to contact information
Professional impression
Green and eco-friendly option
Centralized management of contacts
Cost-effective in the long run
How we curated this list
We conducted extensive research to identify a wide range of software options within each category. This involved exploring online resources, industry publications, software directories, and user reviews. Please note that the pricing and features mentioned here are subject to change. We recommend you to visit the product website for the latest information before making a decision.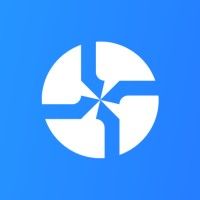 #1
Beaconstac Digital Business Card
Product Description
Create, manage and track your dynamic QR Codes with Beaconstac's advanced yet easy-to-use QR Code platform. Get started today.
Pros and Cons
Share them either through QR Codes or by converting them into Apple Wallet business cards or Google Wallet passes.
4000+ integrations with CRMs like Salesforce, HR, and sales tools for improved sales conversions.
Lead collection feature, which enables a two-way contact-sharing medium.
The pricing is towards the higher end.
The templates are limited.
The interface isn't very user-friendly. #3
Haystack Digital Business Cards
Product Description
Haystack is a sustainable and cost-effective digital solution that helps large enterprises boost their sales performance by transitioning their teams from outdated paper business cards.
Pros and Cons
Environmentally friendly as it eliminates the need for paper and printing.
Convenient as users can easily share their business information with a simple tap.
Saves time and effort as it automatically updates and organizes contacts in one place.
Dependent on technology and may not be accessible for everyone.
Limited customization options compared to traditional paper business cards.
May not be a preferred option for some individuals or industries that prioritize traditional networking methods. Product Description
At Wantedly, we connect talents with companies that believe in your passion and values. See a company you're interested in? You can make a casual visit to to the office to find out more!
Pros and Cons
Opportunity to gain experience in creating content for a digital and design services company.
Possibility of working on right-sized projects with clients and learning how to break down uncertain digitalization processes.
Chance to work for a company that values journeying together with clients to help them make sense of digitalization.
Limited information about the specific tasks and responsibilities of the intern.
No mention of compensation or benefits.
The internship may only be suitable for individuals who are specifically interested in content creation and digital design. Product Description
Ditch the hassle of carrying paper cards and embrace the convenience of L-Card.
Pros and Cons
Portable and convenient business card scanner.
Automatic data capture saves time and eliminates errors.
Easy to use and share digital business cards.
Limited to scanning paper business cards only.
Higher price point compared to other business card scanners.
Requires a compatible smartphone or tablet to operate. Product Description
Pros and Cons
The product offers an innovative solution that aims to replace traditional business cards.
The product aims to facilitate the user's exposure to society by providing a modern and efficient tool for networking.
The company that offers this product is likely to have a focus on innovation and continuous improvement, making it a reliable brand.
The passage does not provide any details on the features of this product, so it is unclear if it will provide a significant advantage over traditional business cards.
It is unclear if the product will be affordable for the average consumer, as no pricing information is provided.
The passage mentions the use of cookies, which may raise privacy concerns for some users.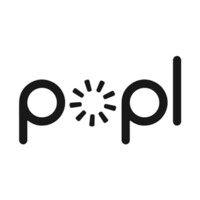 Product Description
Tap your Popl digital business card to someone's phone to instantly share and capture leads - no app needed. Easy contact sharing, lead generation & CRM integrations and more. Seamless team management.
Pros and Cons
Popl offers a digital business card platform for teams and individuals, providing a convenient and modern way to exchange contact information.
Trusted by a range of well-known companies and professionals.
Powerful features such as instant sharing of contact info, social media profiles, websites, payment apps, files, and videos.
Limited information on specific features and capabilities of the digital business card platform.
No pricing information mentioned on the website.
Limited details on customer support and assistance. Product Description
ConnectvithMe is a business card digital platform where you can design and get your own personalized business cards without printing or shipping.
Pros and Cons
Digital business cards reduce the cost and logistic hassles associated with traditional printed cards.
The digital cards are eco-friendly and help save trees, which is an important aspect of corporate social responsibility.
The cards can be easily distributed over multiple channels like SMS, email, and WhatsApp, making it convenient for customers to save and access them.
Some people may prefer the tangible feel of a traditional paper business card.
Not everyone may have access to smartphones or may be comfortable saving contact details digitally.
The initial cost of switching to digital business cards, like designing custom cards and integrating with existing systems, may be higher for larger businesses.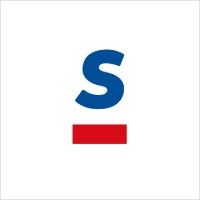 Product Description
Build your own company-wide business card-based contact network, uncover hidden opportunities, integrate with Salesforce, increase efficiency and make deals. Download a brochure or get in touch with us.
Pros and Cons
Simplifies manual invoicing workflows
Digitizes and unifies business contact information from fragmented data sources
Can generate new leads, opportunities, and make sustainable revenue a reality
Might be expensive for small businesses
Integration across Salesforce and company-wide systems may require additional IT support
Some people might prefer traditional methods of contact management over digital ones Product Description
Sailax DBC enables hassle-free creation and management of digital business cards. Connect with unlimited contacts and generate multiple cards in no time. Never miss an opportunity to exchange cards again.
Pros and Cons
Environmentally friendly and cost-effective alternative to traditional business cards.
Easy to share and update with new information.
Provides an innovative and tech-savvy image for the user.
May not be universally accepted or recognized in all industries.
Requires access to internet and digital devices.
Some people may prefer physical business cards as a tangible reminder of the interaction. Product Description
HiHello Business offers a digital solution for enterprise companies to create professional digital business cards to replace paper ones.
Pros and Cons
The product offers a variety of features such as Cards, Contacts, Backgrounds, Email Signatures, Settings, Profile Photo, Help Center, Contact Support, Send Feedback, and Tips.
The product has a Premium Feature which can be accessed by upgrading to a premium account.
The product provides a Privacy Policy which ensures the safety and security of the user's personal information.
The premium features are only accessible to users who upgrade to a premium account, which could be a downside for users who are not willing to spend money on the product.
The product may have a steep learning curve due to the extensive list of features it offers.
Users may experience technical difficulties which may require contacting support, which can be an inconvenience. Product Description
Blinq is an innovative beauty tool that helps you apply your favorite skincare and makeup products with precision and ease. Its unique design allows for even distribution of product, preventing wastage and mess. Perfect for achieving a flawless finish, Blinq is a must-have for all beauty enthusiasts.
Pros and Cons
Blinq offers discounted prices on a range of products.
The website is easy to navigate and has a user-friendly interface.
The Blinq app allows for easy shopping on the go.
Some users have reported receiving damaged or defective products.
Shipping times may be longer than expected for some customers.
The inventory can be limited for certain products. #13
Digital Business Card by Covve
Product Description
Sailax DBC: the ultimate solution for effective, hassle-free digital business cards. Manage multiple cards, and connect with unlimited contacts effortlessly. Never be without a card again.
Pros and Cons
Convenient and eco-friendly alternative to traditional paper business cards.
Can include multimedia content such as videos, photos, and links to social media profiles.
Can be easily updated and shared with multiple people at once.
Dependence on technology may limit accessibility for some individuals.
Initial cost to create a digital business card may be higher than traditional paper business cards.
Potential for technical glitches or malfunctions when sharing digital business cards. #14
Digital Business Card by Covve
Product Description
Stay in touch, build meaningful relationships and improve your life and career
Pros and Cons
Covve App helps users build meaningful relationships and improve their life and career.
Covve Card helps users make a great first impression with a contactless business card and go paperless.
Covve Scan digitizes all your business cards with the most accurate business card scanner.
No mention of the price of the products, so it's unclear if they are affordable for everyone.
It's unclear how user-friendly the products are, so there may be a learning curve for some users.
Some users may prefer traditional business cards over contactless ones, so the Covve Card may not appeal to everyone.
Product Description
Knowee digital online business cards - a new way of corporate communication
Pros and Cons
Knowee provides a customized online contact that facilitates professional relationships and promotes business growth.
Using Knowee's digital platform, teams can share their personalized digital business credentials with their professional network.
Knowee's eco-calculator helps reduce the carbon footprint of large corporations by digitizing business cards and making their business contacts more efficient.
Knowee's service is primarily digital, which may not be suitable for individuals or companies that prefer traditional methods of exchanging business cards.
The free version of Knowee's service may have limited features compared to their subscription plans for larger teams and corporations that require additional capabilities.
In-person networking opportunities may be reduced as digital exchange of business credentials becomes more prevalent, and users may feel the need to adapt to the trend using Knowee's services.
Missing a tool?
List it here

->
Frequently asked
questions
The best digital business card software depends on your requirements. Some popular options include Canva, Switchit, and Haystack. Consider factors like customization options, ease of use, pricing, and integration capabilities to find the software that fits your needs.
Digital business card software offers benefits such as instant sharing, eco-friendliness, real-time updates, cost-effectiveness, increased accessibility, and improved brand identity. It helps businesses make a lasting impression, reduce clutter, track analytics, and simplify networking.
The common use of digital business card software is to create, manage, and share professional-looking electronic business cards. It enables individuals and businesses to exchange contact information quickly and efficiently, network effectively, and enhance their brand image. It may also provide features such as customizable templates, data management, and tracking analytics.
When choosing digital business card software, consider features like customization options, ease of use, mobile compatibility, lead capture, analytics, integration options, security, and customer support. These features will help you create and manage effective digital business cards.
Digital business card software is used across various industries, including sales, networking, event management, HR, recruitment, marketing, and more. It is a versatile tool that helps businesses of all sizes and sectors to share contact information digitally and enhance their professional image.
The cost of digital business card software varies based on features and providers. It can range from free plans with limited features to monthly subscriptions starting at $10 to $50 or more, depending on the scale and level of service required.
Yes, there are free digital business card software tools such as Canva, CamCard, and Adobe Spark. These tools offer customizable templates and allow you to create digital business cards with ease. Some limitations may apply depending on the tool, but they are great options for those starting out or with simple business card needs.
Digital business card software is typically designed to be user-friendly, requiring minimal technical expertise. The software offers intuitive interfaces and pre-designed templates, making it easy to create professional-looking business cards. Basic computer skills and an understanding of design concepts are generally enough to get started. However, advanced features or complex customizations may require some technical knowledge or assistance from support resources.
How to use this page to find the right software
Identify your needs and requirements from the software. Consider factors like functionality, features, platform compatibility, budget, and any specific industry or personal preferences.
Based on your needs, prioritize the features or functionalities that are essential for your software.
Explore the website link of each software to gather more detailed information about it.
Empower your startup's growth trajectory with interactive emails
✉️ Set up and start email marketing in a few hours today
🤝 Boost sales with meeting/demo bookings inside the email
🔑 Set up your password reset and other transactional emails in minutes
Early stage startup? These tools might help you
Better emails. less work.
super growth.