Best Link Management Tools in 2023
Are you looking for a Link Management Tools for your business? You have come to the right page. This guide will help you discover the best Link Management Tools of 2023 and along with a deep dive into their features, pricing, rating, etc.
What is Link Management Tools?
Link management tools are designed to help manage and optimize the links that lead users to your website. These tools streamline the process of creating, tracking, and analyzing your site's inbound and outbound links, allowing you to better understand which links are driving traffic and how to optimize them for maximum impact. With link management software, you can also monitor your site's link health, detecting and fixing broken or toxic links that can harm your site's SEO performance. This optimization provides a vital part in boosting your website's ranking and driving more traffic.
How Link Management Tools work or function?
Link management tools work by providing a platform to track and manage all the links on a website, including inbound and outbound links. This can help identify broken links, monitor link-building efforts, and improve SEO by optimizing anchor text and ensuring that links are not spammy or low-quality. These tools also provide analytics to track the performance of individual links and overall link-building strategies, allowing for continuous improvement and better website optimization.
Benefits of Link Management Tools?
Benefits of link management tools:
Helps in managing large volumes of links more efficiently.
Provides insights for link performance, which can help in optimizing link building strategies.
Enables users to monitor broken links and fix them quickly.
Streamlines the process of creating and sharing links, making it easier to collaborate with team members and clients.
Improves website SEO by ensuring all links are relevant and high-quality.
How we curated this list
We conducted extensive research to identify a wide range of software options within each category. This involved exploring online resources, industry publications, software directories, and user reviews. Please note that the pricing and features mentioned here are subject to change. We recommend you to visit the product website for the latest information before making a decision. Product Description
Ad tracking, link tracking, PPC tracking, conversion tracking. LinkTrackr helps you manage everything easily.
Pros and Cons
LinkTrackr makes it easy to track every sale and lead in your funnel, providing real-time conversion data for each one.
It offers intelligent conversion rules that help to avoid duplicate conversions.
With LinkTrackr, affiliate marketers can become smarter by taking control of their data and tracking affiliate links easily.
LinkTrackr is a subscription-based service, so users will have to pay to use the tool.
Some users may find the features overwhelming, making it difficult to navigate and use efficiently.
While LinkTrackr supports a wide range of affiliate networks, some smaller or local networks may not be supported. Product Description
Off-Page SEO tool that helps you analyze competitors, prospect, do outreach, and monitor your rankings and backlinks.
Pros and Cons
Offers four different plans that grow as your needs grow, giving you the flexibility to choose the best plan for your business.
Provides anchor text suggestions, keyword rank tracking, backlink monitoring, and SERP competitor analysis, making it an all-in-one off-page SEO tool.
Offers a free 7-day trial with no commitments, providing a risk-free opportunity to try the product before committing to a plan.
The pricing may be expensive for smaller businesses or individuals with tight budgets.
Requires time and effort to learn and set up, as with any software tool.
May not be suitable for businesses that prefer to handle their outreach and link building manually rather than relying on automation. Product Description
Get More Links, Traffic, and Coverage. Like Clockwork. Say goodbye to tedious list building and ineffective emails with the world's best outreach CRM. Take the TourTry it Free Thousands of the world's best Marketers Use BuzzStream Every Day BuzzStream is an end-to-end outreach platform that helps you stay organized and grow your digital PR and
Pros and Cons
BuzzStream is an effective outreach CRM that helps in managing and building relationships with prospects to get more links and traffic.
It offers an end-to-end outreach platform that can be used by both small and large teams to build qualified lists, send better emails at scale, and stay organized.
BuzzStream provides data metrics for measuring the success of campaigns, such as open rates, reply rates, placements, and team activity tracking for better optimization.
BuzzStream requires a learning curve to use the platform and maximize its features. New users may find it overwhelming and time-consuming.
It can be expensive for small businesses or solo entrepreneurs who cannot afford the monthly subscription plans.
BuzzStream has limited integrations, so businesses may need to use other tools alongside BuzzStream to fulfill all their needs.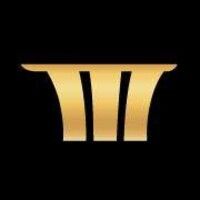 Product Description
Rebrandly is the free URL Shortener Platform with custom domains to shorten a long link. Brand and track short URLs with powerful link management software
Pros and Cons
Enhance brand visibility and trust by putting your brand name on every link you share.
Collaborate and share branded short links across departments, regions, and teams with one cohesive strategy.
Incorporate branded links into your existing processes, workflow, and tools with ease.
The pricing plan may not be affordable for small businesses or individuals starting with link management.
It may not be useful for people who only require URL shortening and don't need advanced branding features.
The abundance of features could be overwhelming for first-time users. Product Description
TagOn is a comprehensive Link Management Software for both Startups and Enterprises. With built-in Brand Control, Link Analytics, Retargeting, and URL Shortener, TagOn provides end-to-end solutions for Windows users. Simplify your link management process with TagOn. Explore more now!
Pros and Cons
TagOn is a free app that allows users to earn rewards by tagging and sharing products they love on social media.
The app offers various rewards such as points, swag, free merch, cash cards, and even cryptocurrency when people click your tags.
The app helps users discover the products their friends and family are using and interested in, making it easier to find the perfect gift or favorite restaurant dish.
The rewards system on the app is not yet available and will be implemented in the future, so users cannot earn rewards at the moment.
The app is new, and the brands on board offering rewards may be less than what is expected by users until more brands show interest in the platform.
While the app has a roadmap and beta launch, it is still a new platform, and the success of the app is not guaranteed. Product Description
Bitly's Connections Platform is more than a free URL shortener, with robust link management software, advanced QR Code features, and a Link-in-bio solution.
Pros and Cons
Bitly provides a comprehensive link management solution that includes URL shortening, custom links with brand, URL redirects, and advanced analytics & tracking.
Bitly offers a QR code generator that supports fully customizable QR codes, dynamic QR codes and QR code types, destination options and advanced analytics & tracking.
Bitly's link-in-bio feature offers custom URLs for social media, a customizable landing page, easy-to-manage links, and link and landing page tracking.
Bitly's paid plans can be expensive for small businesses, especially those that only need a basic link management solution.
Bitly's integration with app connectors is limited to only a few select apps, which can be inconvenient for businesses that use a variety of different tools.
Bitly's user interface can be confusing and overwhelming, especially for new users who are not familiar with link management tools.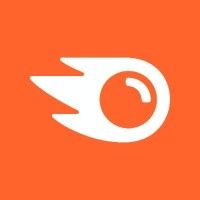 Product Description
Turn the algorithm into a friend. Make your business visible online with 55+ tools for SEO, PPC, content, social media, competitive research, and more.
Pros and Cons
Offers multiple digital marketing solutions - SEO, content marketing, competitor research, PPC, and social media marketing - from one platform.
Provides a complete and easy SEO toolkit & workflow which includes analyzing backlink profiles, tracking SERP positions, and running technical SEO audits.
Has a Content Hub that offers a one-stop-shop for effective content marketing, including free tools, practical materials, and industry research.
Pricing may be a concern for small businesses or individuals, as Semrush is more commonly used by larger corporations.
Advanced features and tools may take some time to learn and navigate, which could hinder the user experience for those with less experience in digital marketing.
The sheer amount of data and insights provided by Semrush may be overwhelming and difficult for less experienced marketers to use effectively. Product Description
Add retargeting pixels, custom Call-to-Action, custom domains to any link you share, customize link thumbnail appearance and retarget anyone who clicked.
Pros and Cons
RocketLink offers comprehensive link management features that can help improve user experience and drive traffic to websites.
The platform allows users to track links and clicks in one dashboard, making marketing optimization easier.
Users can retarget anyone who clicked on their links and create custom audiences based on their interests, leading to higher conversion rates.
RocketLink is a paid platform, which means that users will need to pay to access its features, which might not be affordable for everyone.
The platform's user interface might be complicated for beginners and require some knowledge of link management and tracking tools.
The various features of RocketLink might lead to confusion among users, and choosing the wrong option can affect the performance of the links negatively. Product Description
Save time, money and frustration with online marketing reports that don't get easier than this. Send client reports for SEO, Social and PPC with Raven.
Pros and Cons
Offers an all-in-one platform that includes website audits, backlink tools, rank tracking, marketing reports, competitor research, and link building management.
Provides customizable and visually appealing marketing reports with drag-and-drop reporting wizard, which is easy to use and saves time by automating report generation.
Offers flexible rank tracking options on various search engines, devices, and languages.
Pricing is not transparent and requires a request for a demo to get a quote.
Some features such as backlink analyzer rely on third-party data sources, which may limit their accuracy.
The tool's complexity may not be suitable for beginners or those not well-versed in SEO. Product Description
Monitor, compare and optimize all your marketing links in one place to increase the conversion rate
Pros and Cons
Can monitor and optimize all marketing links in one place to increase conversion rates.
Can track views, clicks, and conversions to understand which campaigns are succeeding.
Offers a free version and has been loved by over 100,000 big and small businesses.
The pricing for the product is not mentioned.
The interface might be overwhelming for some users who are not familiar with link tracking software.
Some users might prefer Google Analytics, which is a free tool, over this product. Product Description
Meau.in is a smart multiple linktree platform where you can create your linktree, digital portfolio in a simple, convenient, and reliable way to maximize the utilization of a single link.
Pros and Cons
Meau allows users to organize, share and analyze all their links in one place using their Linktree feature.
The platform offers customization options for its users by allowing them to choose from a variety of design options for their profile.
Meau offers URL shortening and customization, which can help users create standard links.
Meau relies on a user's ability to create quality content to benefit from the platform. If the content is lacking, it may not attract a wider audience.
The platform may not be useful for those who do not have a lot of links to share.
There is a lack of information on the pricing structure of the platform. Product Description
Home - Our quick, easy UTM builder and URL shortener gives you the ability to manage links and maintain accurate UTM tagged links.
Pros and Cons
All UTM tagged links can be managed in one place, eliminating the need for complicated spreadsheets.
Consistent reporting is made easier with a simplified reporting interface.
Team communication is enabled with notations on each change, creating a single source of truth.
No information provided about pricing plans.
The limitations of the number of team members supported are not discussed.
Lack of details on integrations with other marketing tools. Product Description
You're just a few clicks away from creating highly customizable short links for your brand. Sign Up now and take your marketing strategies to next level.
Pros and Cons
Customizable short links with a custom domain can improve CTR by up to 200%.
Real-time click data tracking helps in enhancing marketing strategies.
The feature of creating multiple short links at once is helpful if you want short links to multiple web pages on your website.
No information is provided on the limit for the number of short links that can be created.
The pricing and plans are not mentioned, and it's unclear whether there are any restrictions or limitations on the free version.
It is not clear if there is any customer support available in case of issues or queries. Product Description
With SEO PowerSuite's Reporting tools, you can create perfect SEO reports, either by using templates, or by creating your own custom, White Label reports.
Pros and Cons
SEO PowerSuite provides a one-stop-shop for all SEO-related tasks, including rank tracking, keyword research, technical SEO audit, backlink analysis, and content optimization.
The software is available on all major operating systems - Windows, Apple, and Linux - and covers all search engines, offering unlimited sites, keywords, and backlinks to track.
The software is designed to automate SEO jobs, from rank tracking and site audits to backlink checks and reporting, which can save a lot of time and effort for users.
The free version of SEO PowerSuite is limited in some SEO functions, which may not be suitable for advanced SEO analysis and tasks.
Although the software is infinitely more flexible than other SEO tools, its pricing may be comparatively high for some users.
The software requires a certain level of expertise in SEO, which may not be suitable for beginners without the necessary guidance and training.
Missing a tool?
List it here

->
Frequently asked
questions
The best link management software varies based on your specific needs and goals. Popular options include Bitly, Rebrandly, and ClickMeter. Evaluate features such as link tracking, link retargeting, and pricing to find the software that aligns with your business requirements.
Link management tools software offers benefits such as easy link tracking, optimization, and customization. It helps businesses to measure the effectiveness of their links, improve user experience, and increase click-through rates. Additionally, link management software saves time and effort by providing automated link updates and analytics.
The common use of link management tools software is to help businesses track and manage their links across different channels. It enables them to optimize their links for click-through rates, analyze their performance, redirect broken links, and improve their SEO rankings. It also provides features for link retargeting, branding, and protection.
When choosing link management software, consider features like link tracking, link redirection, link creation, custom domains, link expiration, analytics, integration options, user management, and customer support. These features will help you effectively manage and optimize your link tracking campaigns.
Link management tools software is used by a range of industries, including digital marketing, social media, e-commerce, and content creation. This versatile tool helps businesses to create, track, and optimize links, leading to increased traffic, conversions, and brand awareness.
Link management tools software pricing varies based on features, providers, and scale of operation. Prices range from free options with limited features to monthly subscriptions starting at $10 to $200 or more, depending on the level of service needed.
Yes, there are free link management tools available. Some popular options include Bitly, Google URL Shortener and TinyURL. These tools allow you to shorten URLs, track clicks and traffic sources, and customize links. However, some features may be limited in free versions, but they can still be useful for basic link management needs.
Link management tools/software generally require minimal technical expertise. They offer intuitive interfaces, pre-designed templates, and basic computer skills are generally enough to get started. However, some advanced features or integrations may require some technical knowledge or assistance from support resources.
How to use this page to find the right software
Identify your needs and requirements from the software. Consider factors like functionality, features, platform compatibility, budget, and any specific industry or personal preferences.
Based on your needs, prioritize the features or functionalities that are essential for your software.
Explore the website link of each software to gather more detailed information about it.
Elevate your marketing campaigns with interactivity
📈 Increase engagement and conversions with interactive emails
✉️ Automate lifecycle email marketing for pin-point targeting with emails
⚡ Nurture leads with fun widgets like spin-the-wheel, quizzes, polls, etc
Early stage startup? These tools might help you
Better emails. less work.
super growth.