Best Social Listening Tools in 2023
Are you looking for a Social Listening Tools for your business? You have come to the right page. This guide will help you discover the best Social Listening Tools of 2023 and along with a deep dive into their features, pricing, rating, etc.
What is Social Listening Tools?
Social listening tools are software programs that track and analyze social media conversations related to a specific brand, product, or service. These tools help businesses to identify trends, monitor brand reputation, and gather insights into consumer behavior. By analyzing social media conversations in real-time, social listening tools enable businesses to respond to customer feedback quickly and effectively. Social listening tools are essential for businesses that want to stay ahead of the competition by leveraging the power of social media to improve customer engagement and drive growth.
How Social Listening Tools work or function?
Social listening tools work by monitoring various social media platforms for mentions of specific keywords or topics. These tools can help businesses track their brand reputation, identify potential customers and competitors, and stay up-to-date on industry trends. The data collected from these tools can be analyzed to gain insights into customer behavior and sentiment, which can then be used to inform marketing strategies. Social listening tools are essential for businesses looking to stay ahead in today's fast-paced digital landscape.
Benefits of Social Listening Tools?
Benefits of social listening tools:
Help in tracking brand reputation and customer sentiment.
Helps in identifying influencers in the industry for partnership opportunities.
Provides insights on customer needs and preferences for targeted marketing campaigns.
Helps in identifying emerging trends and topics in the industry for creating relevant content.
Can assist in crisis management by monitoring mentions of the brand and responding promptly.
Provides competitive intelligence on the strategies and tactics used by competitors.
Enhances customer service by promptly addressing complaints and feedback on social media platforms.
How we curated this list
We conducted extensive research to identify a wide range of software options within each category. This involved exploring online resources, industry publications, software directories, and user reviews. Please note that the pricing and features mentioned here are subject to change. We recommend you to visit the product website for the latest information before making a decision. Product Description
Falcon is your social media marketing platform built on social analytics, community engagement and governance for Facebook, Twitter, LinkedIn, and Instagram.
Pros and Cons
Provides an all-in-one suite for managing social media channels and building winning content strategies.
Offers specialized tools to conduct deep research, anticipate consumer demand, and access the world's largest archive of consumer opinion to discover new trends.
Helps brands shield their reputation from emerging threats, manage all channels with ease, and engage customers and prospects with one social inbox for all networks.
The product may be expensive for small businesses or startups.
It may have a steep learning curve, and the wide range of features may be overwhelming for some users.
The product may require a lot of customization to fit the specific needs and preferences of each user or brand.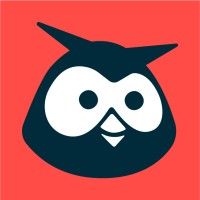 Product Description
Ahorra tiempo y crece en las redes sociales con Hootsuite, tu arma secreta integral de programación, gestión y análisis de redes sociales. ¡Pruébalo gratis!
Pros and Cons
Hootsuite makes it easy to manage and monitor all social media profiles in one place.
It provides customizable streams to monitor trends and stay notified about business, customers, and competitors.
Hootsuite offers actionable insights on the best times to post without heavy data crunching.
Hootsuite may not be the best option for businesses with limited social media profiles or minimal social media presence.
The detailed features of Hootsuite may take some time to learn and master.
Large businesses or organizations may require an enterprise plan, which could be costly. Product Description
Use Buffer to manage your social media so that you have more time for your business. Join 160,000+ small businesses today.
Pros and Cons
New Schedule Instagram Stories directly without reminders can save time and make it easier to keep track of your content schedule.
Buffer offers a wide range of channels to publish on, including popular platforms like Facebook, Instagram, and Twitter.
The AI Assistant can help generate ideas and repurpose posts, saving you time and effort.
The pricing structure may not be affordable for all users, especially small businesses or individuals.
Buffer's analytics and reporting features may not be as advanced as some competitors in the market.
The interface may be overwhelming for users who are new to social media management tools and require some technical expertise.

Product Description
TweetReach analyzes Twitter reach via keyword, person/ Twitter handle, or hashtag. It's ideal for in-depth social media analysis.
Pros and Cons
Provides detailed analytics on Twitter engagement.
Offers insights into audience demographics and behavior.
Helps measure the effectiveness of social media campaigns.
Limited to Twitter only.
Basic plan may not include all features.
Data analysis can be complex and overwhelming for beginners.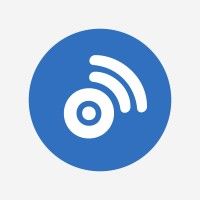 Product Description
Get the inside scoop on your industry with BuzzSumo. From tracking mentions, to finding creative content ideas, we've got you covered. Let's make your brand the talk of the town.
Pros and Cons
BuzzSumo helps in discovering content ideas and research, making it a time-saver for content creators.
With its feature of identifying the right influencers, BuzzSumo assists in optimizing influencer marketing strategies.
BuzzSumo's monitoring feature helps in tracking the online performance of a business or brand, which is beneficial for social media managers or digital marketers.
BuzzSumo's pricing may not be ideal for solo users or small businesses with a tight budget.
The API feature, which is beneficial for developers, may not be useful for non-technical users.
The extensive features of BuzzSumo may seem overwhelming for beginners.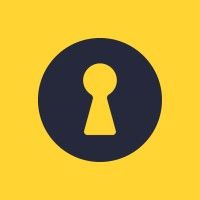 Product Description
Keyhole is a user-friendly social media reporting & analytics tool used by global brands & agencies to make data-informed decisions.
Pros and Cons
Keyhole is an all-in-one social media analytics tool that aggregates data from multiple platforms.
The tool provides personalized optimization and real-time insights for social media campaigns.
It includes QR codes for instant access to dashboards, making it easy to access insights on the go.
Keyhole is a paid tool; there is no free plan available, which could be a disadvantage for small businesses with limited budgets.
The tool may not work optimally for older social media platforms.
The reports generated by the tool are limited to social media, and do not include other forms of digital marketing such as email campaigns.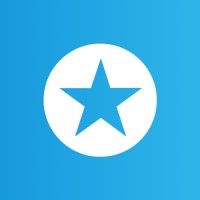 Product Description
Get the all-in-one tool that lets you listen to your audience, publish outstanding posts and respond to your customers.
Pros and Cons
Comprehensive monitoring of various online sources like social media, forums, websites, etc.
Provides valuable audience insights to improve social media strategy.
Enables drafting, scheduling, and publishing of posts on multiple channels.
Limited to monitoring online sources only and does not offer offline media tracking.
The pricing may not be suitable for small businesses or individuals.
Some features like agency tools and advanced reporting require higher-priced plans.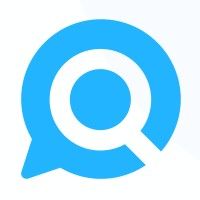 Product Description
Start brand monitoring for free! Track mentions on the web sources, analyze your competition, monitor your niche influencers, and find leads on social networks!
Pros and Cons
Awario is an effective brand monitoring tool that can track brand mentions across different platforms including social media and news sites.
With Awario, users can easily engage with customers on social media, thus building meaningful relationships and improving customer service.
Awario can help users find potential sales opportunities on social networks by identifying potential clients searching for companies like their brand online.
The pricing may be a concern for some users, especially those on a tight budget or small businesses with limited financial resources.
There may be a learning curve involved in using Awario, which may require some time and effort to master.
The amount of data collected by Awario may be overwhelming for some users, requiring them to sift through a lot of irrelevant information to find what they need.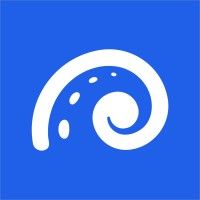 Product Description
Oktopost is a B2B social engagement suite that supports modern data-driven organizations. Reach your B2B marketing goals. Book A Demo.
Pros and Cons
Oktopost enables users to manage social content across multiple profiles, networks, and campaigns easily.
The powerful analytics provided by Oktopost allow users to measure the impact of every post, campaign, and network.
The built-in employee advocacy tool helps to amplify social reach by turning employees into brand advocates.
Oktopost does not provide any information about the pricing of its product or packages available.
Since Oktopost is designed for B2B social media management, it may not be suitable for individuals or small businesses.
It may take some time to learn how to use all the features provided by Oktopost, so it may not be suitable for those who need a quick and easy solution.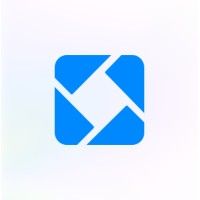 Product Description
Skyrocket your performance on Instagram, TikTok, LinkedIn, Twitter and Facebook with exclusive analytics and powerful management tools made for Social Media Managers. Begin your free trial!
Pros and Cons
Provides a comprehensive dashboard to view social media analytics from multiple accounts in one place.
Allows for scheduled publishing of content across multiple accounts.
Offers a collaboration feature that allows for content to be submitted for approval before publishing.
Pricing may not be affordable for small businesses or individual users.
Some features may only be available for certain social media platforms, limiting its usefulness for some users.
The platform may have a learning curve and require some time to become proficient in using it effectively.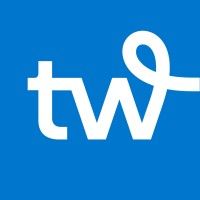 Product Description
Social media & email marketing made easy in one marketing management tool. Generative AI copywriter, Pinterest and Instagram scheduling, aesthetic templates, SmartScheduler, & more.
Pros and Cons
Tailwind offers personalized marketing plans that incorporate proven best practices for social media and email marketing.
The tool provides features like an easy-to-follow plan, reminder notifications, and a unified solution for scheduling and publishing content, which helps in staying organized.
Tailwind offers an AI-powered writing assistant, Ghostwriter, which helps generate marketing copy quickly and effectively.
The pricing for Tailwind's features is not mentioned in the given text.
The effectiveness of Tailwind's auto-posting and hashtag suggestions may not be as effective for every business.
Tailwind may not be suitable for businesses that require in-depth analytics and complex marketing strategies.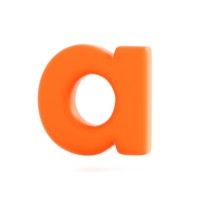 Product Description
An easy to use Social Media Management Software that allows you to stay organized, save time, and easily manage your inbox, publishing, reporting, monitoring, and team collaboration tools.
Pros and Cons
Unified Social Inbox - The ability to manage all incoming messages, comments, and reviews from one place is a time saver and allows for greater organization.
Insightful Analytics - The ability to create actionable reports that reveal what's working and what isn't is important for businesses to track their progress and make informed decisions.
Best Support in the Business - With fast response times and high user satisfaction rates, Agorapulse provides top-notch customer support to its users.
Pricing - Although Agorapulse offers a free trial, the pricing may not fit all budgets, especially for smaller businesses or individuals.
Limited Social Media Platforms - While Agorapulse supports popular social media networks like Facebook, Twitter, and Instagram, it does not support other platforms like LinkedIn or Pinterest.
Learning Curve - With a range of features, it may take time to learn how to use and get the most out of Agorapulse.
Missing a tool?
List it here

->
Frequently asked
questions
The best social listening tool software varies based on your specific needs and goals. Popular options include Hootsuite, Mention, and Sprout Social. Evaluate features, pricing, scalability, and integration capabilities to find the software that aligns with your business requirements.
Social listening tools software offers benefits such as monitoring brand reputation, tracking customer sentiment, identifying industry trends, and improving customer support. It helps businesses gather insights, make informed decisions, engage with their audience, and establish a competitive edge.
The common use of social listening tools software is to monitor and analyze social media conversations regarding a brand, product or industry. It enables businesses to understand their audience, improve customer service, identify trends, track competitors, and optimize social media strategies. It also provides features for sentiment analysis, influencer identification, and reporting to measure ROI and impact.
Consider features like keyword monitoring, sentiment analysis, real-time tracking, competitive analysis, integration options, customizable dashboards, data visualization, and customer support when choosing social listening tools software. These features will help you monitor and analyze social media conversations, understand customer feedback, track competitors, and make data-driven decisions.
Social listening tools software is used across various industries, including e-commerce, retail, B2B services, travel and hospitality, media and entertainment, nonprofit organizations, and more. It is a versatile tool that helps businesses of all sizes and sectors to effectively track and analyze online conversations about their brand, competitors, and industry trends.
Social listening software cost varies based on features, providers, and the size of the company. It can range from free plans with limited features to monthly subscriptions starting from $20 to $10,000 or more, depending on the scale and level of service required.
Yes, there are free social listening tools available. Some popular options include Hootsuite, TweetDeck, and Google Alerts. These free tools often have limitations on features and monitoring capabilities. However, they can be a good starting point for small businesses or those with basic social listening needs.
Social listening tools vary in complexity, but most are designed to be user-friendly, with intuitive interfaces and pre-designed templates. Basic computer skills and knowledge of social media are generally enough to get started. However, more advanced features, such as sentiment analysis and automated reporting, may require some technical knowledge or assistance from support resources.
How to use this page to find the right software
Identify your needs and requirements from the software. Consider factors like functionality, features, platform compatibility, budget, and any specific industry or personal preferences.
Based on your needs, prioritize the features or functionalities that are essential for your software.
Explore the website link of each software to gather more detailed information about it.
Elevate your marketing campaigns with interactivity
📈 Increase engagement and conversions with interactive emails
✉️ Automate lifecycle email marketing for pin-point targeting with emails
⚡ Nurture leads with fun widgets like spin-the-wheel, quizzes, polls, etc
Early stage startup? These tools might help you
Better emails. less work.
super growth.