Best Sales Coaching Software in 2023
Are you looking for a Sales Coaching Software for your business? You have come to the right page. This guide will help you discover the best Sales Coaching Software of 2023 and along with a deep dive into their features, pricing, rating, etc.
What is Sales Coaching Software?
Sales coaching software assists sales teams in improving their skills and performance through personalized coaching. These tools make it easier for managers to identify individual training needs, track progress, and provide valuable feedback to their teams. By integrated coaching into the sales process, companies can expect to see better results in terms of increased productivity, revenue growth, and customer satisfaction. With sales coaching software, teams can improve their skills and remain competitive in today's fast-paced sales environment.
How Sales Coaching Software work or function?
Sales coaching software involves analyzing and improving the performance of sales reps by providing personalized coaching and feedback. This is done by tracking sales activities and using data to create training programs that address specific weaknesses. The software also enables managers to set goals and monitor progress. Overall, sales coaching software helps sales teams refine their skills, close more deals, and improve the bottom line.
Benefits of Sales Coaching Software?
Benefits of Sales Coaching software:
Improves the performance of sales representatives with focused coaching sessions
Helps identify areas of improvement for individual representatives or the team as a whole
Provides real-time feedback and ongoing support to increase sales productivity and revenue
Offers a centralized platform for communication and collaboration between sales teams and coaches
Enables sales managers and coaches to track progress, set goals, and measure success more accurately
Saves time and resources by automating administrative tasks and streamlining the coaching process.
How we curated this list
We conducted extensive research to identify a wide range of software options within each category. This involved exploring online resources, industry publications, software directories, and user reviews. Please note that the pricing and features mentioned here are subject to change. We recommend you to visit the product website for the latest information before making a decision.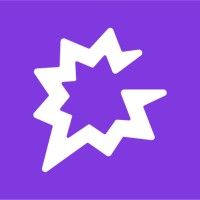 Product Description
Gong captures customer interactions then delivers insights at scale, empowering teams to make decisions based on data instead of opinions.
Pros and Cons
Gong provides a comprehensive platform for revenue workflows, giving users a unified view of customer interactions and market dynamics.
Gong offers AI-backed insights that are relevant to businesses, helping them turn insights into action and make accurate decisions to increase revenue efficiency.
Gong automates data capture and updates across tech stacks, providing unprecedented visibility across teams, deals, and pipelines.
Gong's pricing is not readily available, and interested users will need to fill out a form to get accurate pricing information.
Gong requires a demo or self-guided tour to see its capabilities in action, which may be an additional step for potential customers to take.
Gong seems to be designed for larger, more complex go-to-market teams, so smaller or simpler businesses may not find it as useful or relevant.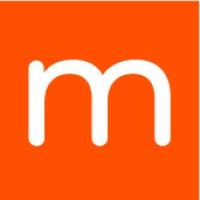 Product Description
The Mindtickle Sales Enablement & Readiness Platform is a solution for your entire sales team to create a culture of sales excellence, achieve more sales quota and drive revenue.
Pros and Cons
Revenue productivity platform integrates multiple solutions like Sales Enablement & Training, Sales Content Management, Sales Coaching, Readiness Index™, etc. into one platform, which makes it a one-stop solution for customer-facing teams.
The platform offers personalized coaching through AI-assisted reinforcement and readiness index, which helps sales reps to develop their skills and knowledge effectively.
Mindtickle's advisory, professional, and content services ensure the success of the programs and provide templates that allow companies to get started in days or hours.
The platform includes many features, and it might take some time for companies to familiarize themselves with all the functionalities.
The platform is designed primarily for sales and revenue teams. Therefore, it might not be suitable for companies that require a comprehensive project management or collaboration tool.
The pricing for the platform is not explicitly listed, which might make it difficult for some companies to determine if the solution is viable for their budget.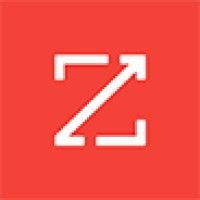 Product Description
Automate data quality & data orchestration tasks at scale. Dedupe, Score, Match Leads-to-Accounts, Segment, Enrich, Normalize & Route Leads
Pros and Cons
Chorus helps in capturing and transcribing sales conversations, which can be used for training and improving the sales process.
It integrates with most CRM systems, making it easier to manage customer data and track sales activities.
The AI-powered analysis provides insights and suggestions for sales reps to improve their pitch and close more deals.
With its advanced features, Chorus may be a bit expensive for smaller businesses.
It lacks some customization options, limiting its flexibility for certain industries and sales processes.
The accuracy of the transcription can sometimes be affected by background noise or different accents, which can lead to errors in data analysis.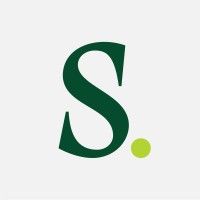 Product Description
Salesloft helps thousands of the world's most successful selling teams drive more revenue with the Modern Revenue Workspace™.
Pros and Cons
Salesloft offers an all-in-one platform for digital selling, which can improve productivity and help to close more deals.
The platform offers detailed opportunity insights with pipeline health information and accurate forecasting, which can aid in the management of sales pipelines and forecasting.
Salesloft's Conversation Intelligence feature provides call tracking, transcription, analysis, and coaching built-in, which can assist with improving the quality of sales conversations.
Pricing information is not readily available on the Salesloft website, which may deter potential customers who require more transparent pricing.
There may be a learning curve associated with implementing and using Salesloft's platform, particularly for those who have not used a comprehensive sales engagement platform before.
Some users may prefer individual solutions for specific sales tasks rather than an all-in-one platform, depending on their business needs and preferences.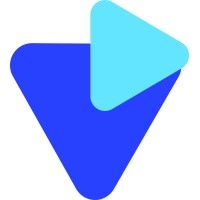 Product Description
Second Nature's sales training software uses conversational AI to have actual discussions with sales reps. It helps them improve so that they can ace every sales call.
Pros and Cons
Innovative AI sales training software can positively impact revenue.
Provides a "virtual pitch partner" that uses conversational AI to have actual discussions with sales reps, scores them, and helps them improve on their own so that they can ace every sales call.
Used by world-class companies and thousands of happy trainees.
Some customers might not prefer AI training and might find it less engaging than traditional training methods.
The pricing of the software is not mentioned, which may not be suitable for small businesses or startups.
The effectiveness of the software might vary depending on the sales team's individual needs and areas for improvement.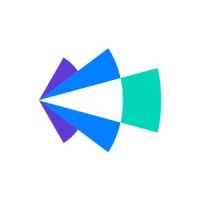 Product Description
From sales forecasting to pipeline management and revenue intelligence, Clari's Revenue Platform makes your entire revenue process more efficient and predictable.
Pros and Cons
Clari is ranked #1 by G2 and Forrester.
Clari provides a comprehensive platform for reps and execs to manage revenue.
Clari offers a range of solutions for different use cases, teams, and industries.
Clari requires JavaScript to be enabled to view their website, which may be inconvenient for some users.
There is no mention of pricing on the website, making it difficult for potential customers to evaluate the cost of the product.
It is unclear how Clari captures data and syncs it with existing CRM systems, which may raise concerns about data privacy and security.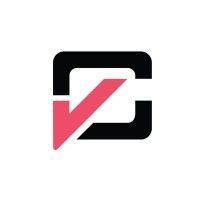 Product Description
Salesken Provides You With Play-by-play Visibility of Your Sales Reps' Performance on Calls So You Can Improve Customer Engagement and Close More Deals.
Pros and Cons
Salesken's real-time cueing powered by AI can assist sales reps during conversations to help them engage customers and win deals.
Salesken's platform provides personalized feedback to sales reps to improve outcomes, which can lead to increased productivity and revenue generation.
Salesken's Call Analytics feature allows managers and sales reps to have visibility into every call, including emotions, objections, and intent.
Salesken may require some time for onboarding and training for sales reps to effectively use the platform.
Some customers may feel uncomfortable knowing that their calls are being recorded, even for training and quality check purposes.
Salesken is not a chatbot and will not provide pre-made answers for sales reps, which may require additional effort and time to learn how to use the platform effectively.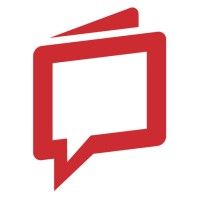 Product Description
Transform your organization with award-winning, AI-powered revenue enablement and sales training software, built for today's distributed teams. Learn more.
Pros and Cons
Provides a platform to equip sellers with content, train and coach sellers, and connect sellers with buyers, enabling enterprise learning.
Offers a sales enablement platform, sales content management, conversation intelligence, modern learning, and channel sales enablement capabilities and services to improve sales efficiency.
Allego's digital sales rooms provide personalized and convenient buying experiences, allowing sellers and buyers to communicate and share content in one central location.
May not be accessible or affordable for small businesses or individuals.
The platform may require a learning curve for new users unfamiliar with sales enablement technology.
The effectiveness of the platform will depend on the ability of the organization to integrate it properly into their sales process and culture.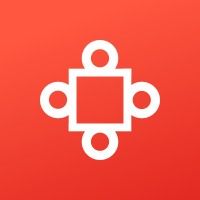 Product Description
Avoma is an AI Meeting Assistant that automatically transcribes, summarizes, and analyzes every meeting to provide actionable Conversation Intelligence.
Pros and Cons
Avoma provides a comprehensive solution for meeting management, with features like collaborative note-taking, AI-generated notes, and automatic recording and transcription.
The platform offers a range of integrations with popular tools like CRM, calendar, and conferencing, making it easy to use alongside existing workflows.
Avoma's Conversation Intelligence and Revenue Intelligence features provide valuable insights that can help improve coaching and decision-making.
Avoma may be overwhelming for users who are not accustomed to using AI-powered meeting management tools, and may require some time to get used to.
Some users may prefer more basic meeting management tools without the additional features and integrations, as they may not need them for their specific needs.
While Avoma offers a free trial period, the pricing for the platform can be quite expensive for individuals or small businesses with limited budgets.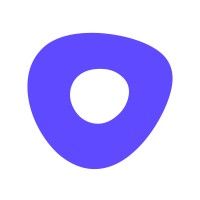 Product Description
Pros and Cons
The Outreach Sales Execution Platform helps sales teams increase win rates by 13%.
Outreach is the only complete platform that empowers the entire sales organization — from sellers to front-line managers, sales leadership, and ops.
Outreach provides fully configurable profiles and roles, so the right people have access to the right information.
No mention of pricing or affordability.
Some users may find the platform overwhelming with the number of capabilities and features.
The platform may require some time to learn and master, which could be a disadvantage for sales teams with tight schedules. Product Description
Balto is a feedback tool that speeds up the improvement cycle of your apps and mobile websites in development
Pros and Cons
Balto speeds up the improvement cycle of your app and mobile website development.
It makes it easy to obtain feedback during the development phase.
Balto can be used for beta testing, bug reporting, and final confirmation during the test phase, fitting in easily with the customer's development and testing workflow.
Balto requires downloading and importing the SDK to use all its features.
The feedback tool may not be necessary for smaller development projects.
The app is only compatible with iOS 9.0 or later and Android 4.1 or later, limiting its use on other mobile platforms. Product Description
Ramp faster and practice essential skills. Lessonly by Seismic is team training software that streamlines sales learning and coaching.
Pros and Cons
Lessonly by Seismic offers training and coaching software that can improve performance and accelerate readiness.
With on-demand practice exercises, people can hone their skills and learn -3x faster with Lessonly by Seismic.
Lessonly by Seismic provides a one-stop-shop for sales acceleration and can deliver seamless enablement.
The passage doesn't provide details on the pricing of Lessonly by Seismic.
It's unclear if Lessonly by Seismic supports customization to fit the unique needs of different organizations.
The passage doesn't mention if Lessonly by Seismic offers any customer support or training to help users get started. Product Description
Pros and Cons
Jiminny offers conversation intelligence which helps users to record, transcribe, and analyze every interaction across video, voice, and email.
With AI, Jiminny automatically scores meetings to benchmark what excellence looks like for data-driven coaching and trackable development plans for each sales rep.
Customers can get a 6-month ROI and 98% rep adoption with Jiminny.
For some users, Jiminny's conversation intelligence feature might be too intrusive or unnecessary.
Some users may find it challenging to understand and use Jiminny's advanced feature set.
Jiminny is a paid service, which may not be suitable for businesses with budget constraints.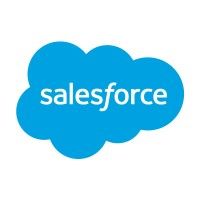 Product Description
Learn how a sales enablement platform can help boost seller efficiency & productivity with outcome-based sales enablement – all in the flow of work.
Pros and Cons
Enables sales reps to focus on revenue outcomes and milestones
Provides guidance center to keep reps on track for revenue achievement
Auto-completes milestones as reps reach them, making it easy to track revenue and show ROI
Expensive pricing at $100 USD per user per month
Requires a Sales Cloud, Service Cloud, or Platform license to use
May require a dedicated Salesforce admin to set up and manage the platform. Product Description
SmartWinnr offers a unified platform to drive sales learning, sales coaching and sales gamification. Find contest ideas, gamification plans, learning campaigns and more resources.
Pros and Cons
SmartWinnr is an easy-to-use platform to drive sales productivity, and it's built for large, distributed sales teams.
It offers a variety of features such as sales coaching, targeted learning, knowledge hub, gamification, and more to improve sales productivity and knowledge retention amongst the sales force.
SmartWinnr has been rated highly by G2 users and has received several awards for its usability, adoption, and implementation.
The platform may be more suitable for larger enterprises, which may be a disadvantage for smaller organizations.
While SmartWinnr offers various features to drive sales productivity and knowledge retention, it may require significant investment and resources to implement and utilize effectively.
SmartWinnr may not be suitable for organizations in industries outside of the technology, insurance, pharma, medical devices, senior living, and banking sectors.
Missing a tool?
List it here

->
Frequently asked
questions
The best sales coaching software varies based on your specific needs and goals. Popular options include SalesHood, Showpad Coach, and, MindTickle. Evaluate features, pricing, scalability, and integration capabilities to find the software that aligns with your business requirements.
Sales coaching software provides benefits such as personalized coaching, goal setting, performance tracking, collaboration, content management, and analytics. It helps sales teams improve their skills, increase productivity, achieve targets, and drive revenue growth.
The common use of sales coaching software is to train and develop sales teams by providing tools for personalized coaching, performance tracking, goal setting, and skill development. It helps managers to identify areas of improvement and create customized training plans while enabling reps to improve their performance and achieve targets. It also offers features like role-playing, scenario building, and video coaching to enhance learning and skill development.
When choosing sales coaching software, consider features like personalized coaching sessions, tracking and analysis of sales performance, goal setting and progress tracking, collaboration and communication features, integration options, and customer support. These features will help you effectively coach and improve your sales team's performance.
Sales coaching software is used across various industries, including real estate, financial services, SaaS, direct selling, healthcare, and more. It is a versatile tool that helps sales teams of all sizes and sectors to improve their performance, close more deals, and grow their revenue by providing personalized coaching and training.
The cost of sales coaching software varies based on factors like features, provider, and level of service required. It can range from free plans with limited features to monthly subscriptions starting at $50 to $1,500 or more, depending on the scale and level of service required.
Yes, there are free sales coaching software tools. Some popular options include HubSpot CRM, Freshsales, and Bitrix24. These free plans often have limitations on features and user numbers. However, they can be a good resource for small businesses or those with basic sales coaching needs.
Sales coaching software is typically designed with user-friendliness in mind and requires only basic computer skills to get started. However, advanced features or customizations may require some technical knowledge or support assistance. Overall, the level of technical expertise required is minimal.
How to use this page to find the right software
Identify your needs and requirements from the software. Consider factors like functionality, features, platform compatibility, budget, and any specific industry or personal preferences.
Based on your needs, prioritize the features or functionalities that are essential for your software.
Explore the website link of each software to gather more detailed information about it.
Boost sales performance with interactivity
🤝 Book demos and meetings inside emails
📈 Get user level analytics and events for better targeting
⚡ Collect feedback and no-show reasons with interactive forms
Early stage startup? These tools might help you
Better emails. less work.
super growth.