Best Multi Level Marketing Software in 2023
Are you looking for a Multi Level Marketing Software for your business? You have come to the right page. This guide will help you discover the best Multi Level Marketing Software of 2023 and along with a deep dive into their features, pricing, rating, etc.
What is Multi Level Marketing Software?
Multi-level marketing software, also known as MLM software, is designed to help businesses execute and manage their multi-level marketing strategies. Through features like commission tracking, inventory management, and sales forecasting, multi-level marketing software makes it easier for companies to scale their direct selling operations and recruit new members to their sales teams. This type of software is essential for ensuring that sales teams are properly incentivized and supported, leading to higher sales volumes and greater revenue generation for the business as a whole.
How Multi Level Marketing Software work or function?
Multi-level marketing software functions to assist in managing and organizing a company's network of salespeople and their ever-growing customer base. This software can automate processes like commission tracking, order management, and customer communications, empowering users to focus on expanding their business and building relationships. With features like real-time reporting, training modules, and user-friendly interfaces, multi-level marketing software helps companies enhance productivity and increase profitability.
Benefits of Multi Level Marketing Software?
Multi-level marketing (MLM) software offers automated features to manage and track sales, commissions, and bonuses in real-time, increasing accuracy and efficiency.
The software can help in identifying patterns in sales trends and tracking the overall performance of the MLM network.
It also provides real-time analytics and easy-to-use dashboards so that administrators can make informed decisions.
Using MLM software can help to streamline business processes, maximize revenue, and boost profits.
How we curated this list
We conducted extensive research to identify a wide range of software options within each category. This involved exploring online resources, industry publications, software directories, and user reviews. Please note that the pricing and features mentioned here are subject to change. We recommend you to visit the product website for the latest information before making a decision.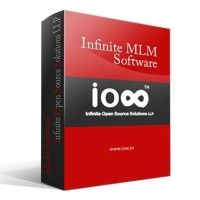 Product Description
Manage & Grow your network marketing business with advanced, user-friendly MLM Software . Boost profits 10x times with infinite MLM Software.
Pros and Cons
Offers a range of MLM plans to choose from.
Provides advanced features such as e-commerce solutions and increased security.
Offers customization options and the ability to make changes.
Pricing information is not readily available.
Some of the technical jargon and language may be difficult for non-tech savvy individuals to understand.
The software may be better suited for larger businesses rather than small startups.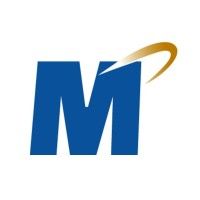 Product Description
MultiSoft Best MLM Software. All compensation plan types. Est 1987. Networking since 1987. Award-Winning MLM Software all compensation plan types. Call today.
Pros and Cons
MultiSoft has been in business since 1987 and therefore holds a vast amount of experience in the MLM industry.
They offer MLM compensation plan creation and in-depth analysis by expert technical professionals.
They provide an all-in-one platform, MarketPowerPRO, that simplifies how you manage your network marketing business.
There is no information on the pricing of their MLM software and consulting services.
The website has a lot of information on the company, but it is not well-organized and may be overwhelming for some users.
It is unclear what kind of customer support MultiSoft offers beyond the telephone and email contact information provided.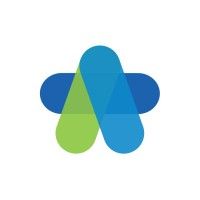 Product Description
Maestro est un outil technologique qui permet aux entrepreneurs de la construction de gérer et de centraliser toutes les activités de leur entreprise.
Pros and Cons
maestro* offers a complete solution for project management and accounting, making it a valuable tool for construction entrepreneurs.
maestro* MOBILE gathers and organizes all essential data, such as working hours and material expenses, enabling effective communication among all workers on the construction site.
maestro* CLOUD provides unlimited access to data in real-time through a virtual office, resulting in reduced IT costs, increased security, and improved accessibility, collaboration, and project efficiency.
There is no mention of pricing for maestro*, making it difficult to determine if it is a cost-effective solution for construction businesses.
It is not clear if maestro* offers customization options for specific business needs, which could limit its usefulness for some entrepreneurs.
There is also no information about the customer support available for maestro*, which could impact the level of assistance provided to users.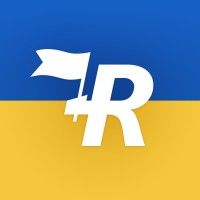 Product Description
Rallyware's Performance Enablement Platform automatically prescribes the right learning and business activities to the right individual at the right time.
Pros and Cons
All-in-one platform for sales force performance.
Personalized content delivery based on the learner's needs and goals.
Smart incentive and recognition tools to promote high-performance behaviors in the workforce.
No information provided about the cost of the product.
Most of the customer stories are related to the direct selling industry, which could limit its applicability in other industries.
No detailed information provided about the customer support and training provided by Rallyware.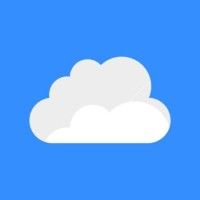 Product Description
Cloud MLM Software is the #1 MLM Software for multilevel & network marketing and it is the most used affiliate management tool used by billions of end-users.
Pros and Cons
Offers a vast range of compensation plans and develops custom MLM plans
Provides a KYC documentation module to prevent fraud activities
Generates advanced financial reports on a monthly, weekly or daily basis
It doesn't mention the pricing, which might impact the budget of users
Might require technical expertise to use it to its fullest potential
Might need an SSL certificate to make payment processes safe, which can add extra costs.

#6
VentaForce - Best Direct Selling Software
Product Description
Mlm software, Ventaforce, is an AI based tool for multi-level marketing & network marketing business with ecommerce & franchisee modules.
Pros and Cons
Ventaforce MLM software has a comprehensive set of features and modules that cater to all the needs of a multi-level marketing business professional.
The software has a high level of security, with 7 levels of protection and hack-proofed till today.
Ventaforce MLM software can be integrated with third-party applications like WhatsApp, email services, and payment gateways, which can enhance a business' operations, improve customer experiences and drive sales.
The pricing for Ventaforce MLM software is not mentioned, making it difficult to evaluate the cost-benefit of the software.
While Ventaforce MLM software offers multi-language and multi-currency support, it is not clear how many languages and currencies are supported.
The blog section of the website seems to be outdated, with the latest post being from 2019, which may indicate a lack of timely updates and engagement.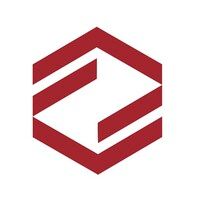 Product Description
DataTrax is a premium software that efficiently calculates payouts by simplifying order and distributor interfaces. It streamlines the process for accurate and swift results.
Pros and Cons
The software, FlexCloud, is built to adapt to your needs and challenges, making it flexible and customizable.
The services offered by Infotrax Systems include both commission consulting and professional services, which can provide critical insights and support for your business.
The client success partners can provide meaningful support and guidance for your organization.
The website appears to have a broken link, which can be frustrating if you're looking for more information.
There is no information provided about the cost of the software or services, which can be a concern for businesses on a budget.
The focus on the direct sales industry may limit the applicability of the software and services to other industries. Product Description
This domain may be for sale
Pros and Cons
Efficient management of downline structure
Comprehensive reporting and analytics
User-friendly interface
Expensive pricing plans
Limited customization options
Requires technical knowledge for setup and usage.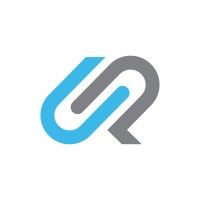 Product Description
The Direct Sales Platform For A New Generation. We transform MLM startups into successful enterprises.
Pros and Cons
Constant Innovation - Controlpad updates its features frequently, making sure that the software is always up-to-date and relevant.
Teamwork - The company works with its clients as their partner in business, only profiting when they profit. This motivation allows Controlpad to provide exceptional service to their clients.
Flexibility - Controlpad's software allows businesses to operate 24/7, regardless of their location. This ensures that businesses can continue to operate and transact at any time.
Limited Information - The passage is quite brief and lacks detailed information about the software's features and benefits.
No Customer Reviews - There are no customer reviews available to help potential clients gauge whether Controlpad is advisable or not.
Focus Only on Direct Sales - Controlpad is specifically made for direct sales businesses, meaning that other types of businesses might not benefit from it or find it useful.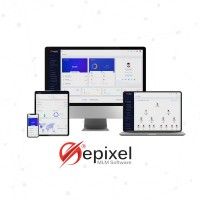 Product Description
Epixel MLM Software with MLM Growth Toolkit helps network marketing & direct selling companies grow 10x faster with intelligent workflow automation.
Pros and Cons
Provides numerous features to help businesses grow their customer base, generate leads, and improve customer loyalty.
Offers a scalable solution that can accommodate changing business needs over time.
Includes features for distributor onboarding, training, and engagement, which can help businesses build and retain their salesforce.
No information is provided on pricing, which can make it difficult for potential buyers to assess whether the product is affordable.
It is unclear whether the product is user-friendly and easy to navigate, which could be a concern for businesses with less technical expertise.
No details are given on customer support or the availability of technical assistance, which could be a concern if businesses encounter problems while using the product.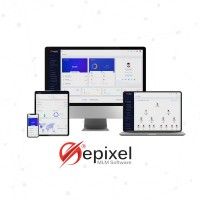 Product Description
Epixel MLM Software with MLM Growth Toolkit helps network marketing & direct selling companies grow 10x faster with intelligent workflow automation.
Pros and Cons
The Epixel MLM Software has a wide range of solutions for managing MLM organizations which helps in generating quality leads, building strong customer relationships, capturing the market, and improving customer loyalty with value-based loyalty programs.
The platform offers distributors personalized onboarding processes, boosts their skills, and helps retain top performers while delivering real-time commission payouts.
The software has a scalable and customizable architecture that includes enterprise-standard features to plan business growth over time, a fast and accurate commission engine, and an industry-standard security system that prevents vulnerabilities.
The platform may only be suitable for MLM organizations and may not be useful for other types of businesses.
The software may have a steep learning curve for those who are not familiar with MLM and network marketing.
The platform's pricing may be too high for small businesses or startups. Product Description
Wayroo Plus is much more than a social selling tool or mobile point of sale, it's an enhanced communication & sales platform to drive revenue
Pros and Cons
Streamlines operations of organizations that sell and empowers sellers to sell more.
Provides a complete e-commerce solution, including customizable replicated websites.
Offers secure and reliable payment processing solutions including contactless payments.
Not currently available in the app store.
No information provided on pricing.
Some features, such as sales tax compliance, may only be applicable in certain states. Product Description
Pulsehyip is a Blockchain HYIP software development company that provides smart contract HYIP solutions like Tron Hyip Software, Tron investment software, Ethereum Hyip software, Ethereum investment software, EOS Hyip software, EOS investment software
Pros and Cons
Offers a wide range of DeFi services such as staking, borrowing and lending, yield farming, and more.
Provides clone scripts for popular DeFi platforms such as PancakeSwap, UniSwap, and SushiSwap.
Offers HYIP software development for high-yield investment businesses in the cryptocurrency industry.
No information provided on pricing or fees for the various services offered.
Limited information provided on the company's background and experience.
The passage includes a lot of technical jargon that may be difficult for non-experts to understand. Product Description
Pros and Cons
The Freedom Fund is a global fund that aims to end modern slavery by investing in and partnering with organizations and communities on the frontlines of ending slavery and exploitation.
They invest in empowering survivors and those at risk of slavery to shape and drive the change required to bring modern slavery to an end.
Their Freedom Rising program supports and connects frontline leaders, especially women and survivors, working with communities vulnerable to modern slavery to become advocates for gender justice and survivor leadership.
The website does not provide detailed information about the specific activities and projects being carried out by The Freedom Fund.
It is unclear how effective their investments and support have been in ending modern slavery and exploitation.
It is not clear how much of the donations received by The Freedom Fund go directly towards ending modern slavery and how much is spent on administrative expenses. Product Description
Pros and Cons
Customizable: The Omega MLM software is highly customizable, allowing users to tailor the platform to their specific needs and preferences.
Comprehensive: The software offers a range of functionality, including sales reporting, commission calculations, and distributor management.
User-Friendly: The software is designed with the user in mind, offering an intuitive interface and user-friendly features.
Expensive: The software may be costly for smaller MLM businesses or startups with limited budgets.
Complex: While the software is comprehensive, it also comes with a steep learning curve, requiring users to invest time in mastering the platform.
Technical Issues: Like any software, the Omega MLM may encounter technical issues that require troubleshooting and maintenance.
Missing a tool?
List it here

->
Frequently asked
questions
It's impossible to determine the "best" MLM software as it depends on your specific needs. Essential features include a robust compensation plan, lead management, and integration with e-commerce platforms. Scout for options like Epixel MLM, MarketPowerPRO, and Infinite MLM Software and evaluate their scalability, pricing, and support before making your choice.
Multi-level marketing (MLM) software can automate tasks, provide real-time data and insights, create customized compensation plans, manage inventory, and enable effective communication and collaboration among team members. It can help streamline operations, support growth, and improve overall performance and profitability.
The common use of multi-level marketing MLM software is to manage and automate network marketing businesses. It helps in tracking downline sales, managing commissions, organizing team performances, and creating genealogy reports. It also provides features for lead generation, messaging, and analytics to optimize business performance.
When choosing MLM software, consider features like lead management, commission tracking, downline management, genealogy management, payment gateway integration, and analytics. These features will help you effectively manage and optimize your MLM business.
MLM software is primarily used in the network marketing industry, which involves building and managing a large network of distributors or salespeople. This industry includes companies that sell health and wellness products, beauty and personal care products, financial services, and other direct selling products to customers through a network of distributors or representatives.
The cost of multi level marketing (MLM) software varies based on features, provider, and the size of the network. It can range from free plans with limited features to monthly subscriptions that start at $20 per month and can go up to $500 or more per month depending on the scale and needs of the company.
Yes, there are free multi-level marketing (MLM) software tools available. Some popular options include MLM Gateway, MultiSoft, and Websoftex MLM software. However, these free plans often have limitations on features and support, and may not be scalable for larger MLM businesses. Paid options may offer more robust features and support.
Multi-level marketing (MLM) software typically requires a higher level of technical expertise than email marketing tools. Although some platforms offer user-friendly interfaces, configuring complex commission structures and compensation plans may require technical assistance. Basic computer skills are necessary, but a solid understanding of the MLM industry and software features is essential.
How to use this page to find the right software
Identify your needs and requirements from the software. Consider factors like functionality, features, platform compatibility, budget, and any specific industry or personal preferences.
Based on your needs, prioritize the features or functionalities that are essential for your software.
Explore the website link of each software to gather more detailed information about it.
Elevate your marketing campaigns with interactivity
📈 Increase engagement and conversions with interactive emails
✉️ Automate lifecycle email marketing for pin-point targeting with emails
⚡ Nurture leads with fun widgets like spin-the-wheel, quizzes, polls, etc
Early stage startup? These tools might help you
Better emails. less work.
super growth.