Best Small Business Crm Software in 2023
Are you looking for a Small Business Crm Software for your business? You have come to the right page. This guide will help you discover the best Small Business Crm Software of 2023 and along with a deep dive into their features, pricing, rating, etc.
What is Small Business CRM Software?
Small business CRM software is a tool used to manage customer interactions, automate sales processes, and track customer data. This software provides a central customer database that allows businesses to have a complete view of their customers, including their purchase history, preferences, and contact information. By using small business CRM software, businesses can streamline their sales and marketing processes, improve customer satisfaction, and increase revenue growth.
How Small Business CRM Software work or function?
Small business CRM software is designed to help companies manage their customer interactions, sales, and marketing efforts in an organized and streamlined way. The software provides a centralized database that stores customer information, helps track interactions, and automates routine tasks. This allows businesses to create targeted marketing campaigns, manage leads more efficiently, and ultimately improve customer satisfaction. Small business CRM software is essential for businesses looking to increase sales and maintain positive relationships with their customers.
Benefits of Small Business CRM Software?
Small Business CRM Software Benefits:
Easy organization of customer data and interaction history
Increased efficiency with time-saving automation and reminders
Enhanced customer experience with personalized communication
Access to valuable insights through reporting and analytics
Improved team collaboration and communication for streamlined workflow.
How we curated this list
We conducted extensive research to identify a wide range of software options within each category. This involved exploring online resources, industry publications, software directories, and user reviews. Please note that the pricing and features mentioned here are subject to change. We recommend you to visit the product website for the latest information before making a decision.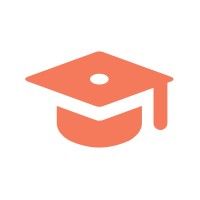 Product Description
Powerful sales software to help your team close more deals, deepen relationships, and manage their pipeline more effectively — all on one connected platform.
Pros and Cons
Comprehensive sales software that includes a fully-featured sales CRM, sales engagement tools, quote and CPQ functionality, reporting and analytics, and more.
Offers a range of plans starting from free to enterprise-level with pricing that grows with the business, making it accessible to businesses of all sizes.
Integration with over 1,400 tools in the HubSpot app marketplace, making it easy to connect other apps to the platform.
The cost of the sales tool can add up for businesses that require multiple premium features.
The user interface may take some getting used to, especially for people unfamiliar with HubSpot's other products.
Some of the features, such as conversation intelligence, are only available in the more expensive plans.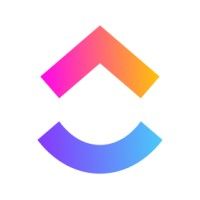 Product Description
Our mission is to make the world more productive. To do this, we built one app to replace them all - Tasks, Docs, Goals, and Chat.
Pros and Cons
ClickUp offers a comprehensive solution for project management and team collaboration.
Users can create customized tasks, docs, and goals to fit their specific needs.
ClickUp offers a high level of support with 24/7 live support access and frequent webinars.
While ClickUp offers a free version, some of the more advanced features require paying for a premium version.
With so many customizable options, it may take some time for users to learn all the features available to them.
Some users may find the interface too complicated for their needs and prefer simpler project management tools.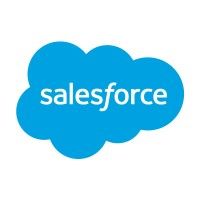 Product Description
Sales force automation enables you to grow your accounts, find new customers, and close deals faster, from anywhere. Learn how Sales Cloud can help.
Pros and Cons
Sales Cloud offers a complete sales tech suite with AI and automation built-in, which can help sales teams sell smarter and more efficiently.
The platform provides a single source of truth for customer data, enabling businesses to build relationships and grow revenue.
Sales Cloud offers customizable reports and dashboards for a real-time view of your business and forecasting management.
Sales Cloud's pricing is relatively high compared to other sales automation software, especially for enterprise and unlimited editions.
Customizing Sales Cloud to meet a business's specific needs may require additional technical expertise and resources.
While Sales Cloud provides many features, some businesses may find an overwhelming number of options and settings to navigate.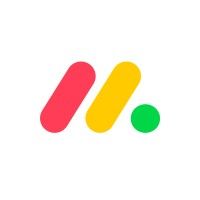 Product Description
monday.com Work OS is an open platform where anyone can create the tools they need to run every aspect of their work.
Pros and Cons
monday.com offers tailored work management, sales CRM, and dev solutions for teams, ensuring that the product meets the unique needs of the user.
The platform includes a variety of useful features such as dashboards, Gantt charts, automations, and integrations that can help improve team productivity and efficiency.
monday.com offers 24/7 support, along with comprehensive resources like a help center, blog, and webinars to help users navigate the platform and get the most out of its features.
The product may be too specialized for certain businesses or teams who don't require such specific tools and features.
The cost of using monday.com may be a deterrent for small businesses or non-profits with limited budgets.
There may be a learning curve involved in using the platform, particularly for those who are not tech-savvy or accustomed to using work management software.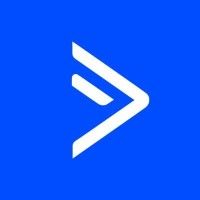 #5
ActiveCampaign for Sales
Product Description
ActiveCampaign's category-defining Customer Experience Automation platform helps over 180,000 businesses build meaningful connections with their customers.
Pros and Cons
The product offers a wide range of marketing features, including marketing automation, email marketing, personalization, and site tracking.
It also includes sales and CRM automation features like lead scoring and prospect engagement, making it a comprehensive solution for businesses.
The product offers integration with popular ecommerce platforms like WooCommerce, Shopify, and BigCommerce, making it easy for ecommerce businesses to manage their marketing.
With so many features, the product may be overwhelming for small businesses that require only basic marketing functionalities.
It may also be considered expensive for businesses with limited marketing budgets.
Some users may find the user interface confusing and require some time to fully understand and navigate the product.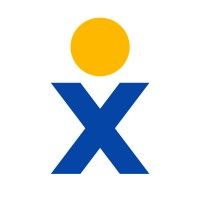 Product Description
Nextiva is a software company that enables all your business communications through one collaboration tool. Get more done using fewer apps. Start your free trial!
Pros and Cons
Provides an all-in-one solution to manage all conversations and engage with customers and teams with one powerful easy-to-use solution.
Offers amazing service with built-in business apps and tools such as sales tools, service tools, automation, and analytics.
Provides enterprise phone solutions like call centers, contact centers, and trunking depending on the number of seats and add-ons.
Price plans are not mentioned clearly and may not be suitable for small businesses with a limited budget.
Does not provide specific details about its CRM integrations and capabilities which may be a concern for businesses that require advanced CRM functionalities.
Limitations related to the number of seats and add-ons for enterprise phone solutions may limit the scalability of the system for larger organizations.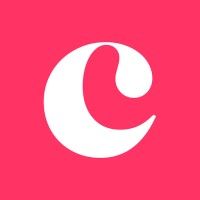 Product Description
Win clients for life with Copper CRM software solutions. Give us a try and see how we can help your business build stronger customer relationships.
Pros and Cons
CopperOrganize allows users to centralize their contacts, automate tasks, and build personalized relationships at scale.
The platform offers integration with popular apps and tools, saving users time and increasing efficiency.
Copper works seamlessly with Google Workspace, making it ideal for businesses that already use this software.
The pricing for CopperOrganize may not be affordable for smaller businesses with limited budgets.
While the platform offers a range of features and tools, it may be overwhelming for users who are not familiar with CRM software.
CopperOrganize may be less customizable compared to other CRM software on the market.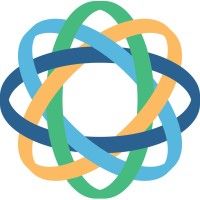 Product Description
Accelerate your sales process with integrated calling, two-way email sync, powerful search, custom reporting and more.
Pros and Cons
Close provides advanced communication features such as email, call, and SMS, making it easy for sales reps to accelerate leads through their sales cycle.
Close offers automation tools, including Sequences, which helps to automate follow-up activities efficiently.
Close's CRM provides robust reporting features that help sales teams make smarter decisions to boost revenue.
Close's CRM may be overwhelming for small businesses or individuals who don't require all the advanced features.
Close's pricing might be a bit higher than some smaller businesses are willing to pay.
Close's interface may take some time to get used to, which may require additional training.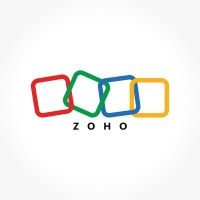 Product Description
It streamlines the sales process by focusing on pipeline management, making it easy for small businesses to track their leads and deals. Bigin simplifies sales management, enabling businesses to focus on what they do best - selling and growing their business.
Pros and Cons
Bigin offers an all-in-one platform to streamline customer operations, making it easier to manage various aspects of customer relationships in one place.
Bigin allows for easy customization of CRM templates, making it easier to match the specific needs of different small businesses.
Bigin offers an affordable CRM solution, costing only $7/user/month, making it accessible for businesses with tight budgets.
There might be a learning curve for those who are not familiar with using a CRM, which might take some time to adjust to.
Some businesses may find Bigin's features to be limited compared to other CRM software, meaning they might have to switch at some point.
Bigin may not be suitable for larger businesses with more complex customer relationship needs, as it is mainly designed for small businesses.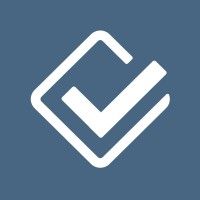 Product Description
Thousands of small businesses use Less Annoying CRM to manage contacts, track leads, and stay on top of follow-ups.
Pros and Cons
Veteran customer service - The CRM Coach has been working with LACRM customers for over 5 years which means the user can always reach someone who is experienced and knowledgeable.
Honest pricing - One single price tier with no contracts, never raising prices on existing customers which means the user is locked in at their rate the moment they sign up.
Small business-focused - Every new feature is designed with ease-of-use for solo users in mind which means the user doesn't need to hire a consultant to set up their CRM.
No enterprise focus - The CRM's features and pricing are designed only for small businesses which means the user may need to find another solution if they scale up in the future.
Limited integrations - The integration options may be limited as compared to other CRMs in the market, which means the user may face challenges in connecting to other tools.
Frustrating support - The chatbot may give the wrong answers and you may need to pay extra to speak to a real person, which may be frustrating for some users. Product Description
Keap is the leading small business CRM and automation platform built exclusively to help small businesses save time and grow without the chaos.
Pros and Cons
Keap offers a wide range of powerful features that can help small businesses easily manage their sales, marketing, and customer service efforts.
The software has a user-friendly interface and provides excellent customer support, making it easy for businesses of all sizes to get up and running quickly.
Keap's automation capabilities can save businesses time and effort, allowing them to focus on more important tasks.
Keap can be relatively expensive for small businesses with tight budgets.
Some users may find the software's limitations frustrating, particularly when it comes to customization and integration with other tools.
The learning curve for Keap can be steep, particularly for those who are not tech-savvy or experienced in using CRM software.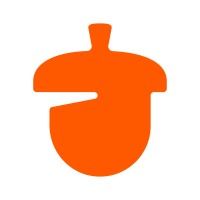 Product Description
Nutshell provides an all-in-one growth software featuring CRM, email marketing, and contact management to help sales teams close more deals. Learn more.
Pros and Cons
Nutshell offers a free trial period of 14 days, which allows potential buyers to fully experience the product before committing to a purchase.
The CRM platform offers multiple ways for sales representatives to view, manage and prioritize leads, making it a flexible and customizable tool.
Nutshell provides customer and product support to all its customers, with a team that assists with migration and helps with troubleshooting.
While Nutshell integrates with Google Workspace and Microsoft Office email and calendars, it may not seamlessly integrate with all the tools and software that a company may be using.
Nutshell's pricing structure may be a little on the expensive side compared to some of its competitors.
Nutshell caters mainly to B2B teams, which means it may not be the most suitable option for businesses with a B2C focus or smaller operations.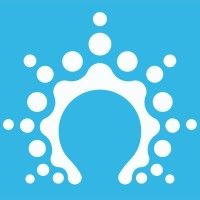 Product Description
Try Salesflare, the #1 simple CRM for small businesses selling B2B. Integrate with Google & Outlook. Be fully mobile. Automate your CRM from existing data.
Pros and Cons
Salesflare does the data input for you, so you can focus on selling.
Automatically assists you to follow up every opportunity at the right time in the right way.
Shows who discussed what with customers, so you can address them as one team.
It is only suitable for small and medium-sized businesses selling B2B.
It is not clear how much it costs, as the pricing information is not mentioned.
It may take some time to get used to the new interface if you are already using another CRM. Product Description
The modern, affordable CRM teams love. Sell smarter, grow faster and build lasting customer relationships. Watch a demo-on-demand now.
Pros and Cons
Insightly offers an All-in-One package that saves up to 30% on the entire platform.
Insightly AppConnect allows for easy integration with the applications businesses use to run their operations.
Insightly aims to help businesses grow faster by offering tools for Sales, Marketing, and Service.
Pricing is not clearly specified for each individual product, only the All-in-One package shows a discount.
There is no mention of a free trial period for any of the products.
Insightly doesn't offer a wide range of integrations compared to some competitors in the market.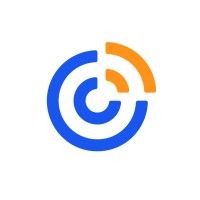 #15
Constant Contact Advanced Automation & CRM Platform
Product Description
Pros and Cons
Easy to use and customizable automation workflows.
Robust CRM tools with detailed reporting and analytics.
Integration with other popular marketing tools like Shopify and Eventbrite.
Limited customization options for email templates.
Higher pricing compared to other marketing automation platforms.
Steep learning curve for users not familiar with marketing automation and CRM tools.
Missing a tool?
List it here

->
Frequently asked
questions
The best small business CRM software depends on your unique needs. Some popular options include Salesforce Essentials, HubSpot CRM, and Zoho CRM. Evaluate features such as contact management, sales forecasting, reporting, and customization options to find the solution that fits your business requirements within your budget.
Small business CRM software can provide benefits like efficient customer data management, lead tracking, task automation, sales forecasting, customer segmentation, personalized communications, and analytics. It helps small businesses nurture relationships with customers, improve productivity, and generate revenue growth.
Small business CRM software is commonly used to manage customer data and interactions, track leads and opportunities, automate sales, and provide data analytics for better decision making. It also streamlines workflows, improves collaboration, enhances customer service, and helps businesses build stronger relationships with their customers.
When choosing small business CRM software, consider features like contact management, sales pipeline management, task and project management, reporting, lead tracking, integration options, mobile app availability, customization options, and customer support. These features will help you efficiently manage and optimize your customer relationship management.
Small business CRM software is used across various industries, including healthcare, real estate, consulting services, IT services, and more. It helps small businesses manage and analyze their customer interactions and data, improve customer relationships, and increase sales and revenue.
The cost of small business CRM software depends on factors like features and provider. It can range from free plans with limited features to monthly subscriptions starting at $10 to $100 or more, depending on the scale and level of service required.
Yes, there are free small business CRM software tools available. Some popular options include HubSpot, Zoho CRM, and Really Simple Systems. These free plans often have limitations on features, contacts, and storage. However, they can be a good starting point for small businesses or those with basic CRM needs.
Small business CRM software typically requires basic computer skills and knowledge of customer relationship management concepts. The software is designed to be user-friendly with intuitive interfaces and pre-designed templates. However, advanced features or automations may require some technical knowledge or guidance from support resources.
How to use this page to find the right software
Identify your needs and requirements from the software. Consider factors like functionality, features, platform compatibility, budget, and any specific industry or personal preferences.
Based on your needs, prioritize the features or functionalities that are essential for your software.
Explore the website link of each software to gather more detailed information about it.
Boost sales performance with interactivity
🤝 Book demos and meetings inside emails
📈 Get user level analytics and events for better targeting
⚡ Collect feedback and no-show reasons with interactive forms
Early stage startup? These tools might help you
Better emails. less work.
super growth.