Best Sms Survey Software in 2023
Are you looking for a Sms Survey Software for your business? You have come to the right page. This guide will help you discover the best Sms Survey Software of 2023 and along with a deep dive into their features, pricing, rating, etc.
What is SMS Survey Software?
SMS survey software is a tool that enables businesses to send and receive text message surveys to gather customer feedback. This software automates the process of collecting survey responses, sends timely surveys to customers' mobile phones, and provides reports with insights and analytics. SMS survey software helps businesses improve their customer experience, understand customers' needs, and make data-driven decisions.
How Sms Survey Software work or function?
SMS survey software is a tool that enables businesses to gather feedback via text message. It works by sending automated messages to customers, asking for their opinions on products, services, or experiences. The software collects and analyzes responses, providing actionable insights that inform decision-making. SMS survey software is convenient for customers, as text messages are easy to respond to and can be sent from any location. It also helps businesses to engage with customers and improve customer satisfaction.
Benefits of SMS Survey Software?
The benefits of SMS survey software include:
Increased response rates due to the convenience of mobile devices.
Real-time data collection and analysis for quick decision-making.
Cost-effective compared to traditional survey methods.
Ability to reach a wider audience and get more accurate insights.
Customizable surveys to suit the specific needs of the organization.
How we curated this list
We conducted extensive research to identify a wide range of software options within each category. This involved exploring online resources, industry publications, software directories, and user reviews. Please note that the pricing and features mentioned here are subject to change. We recommend you to visit the product website for the latest information before making a decision.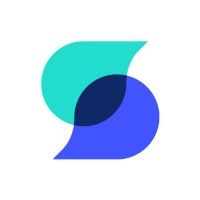 Product Description
We make text message marketing and SMS marketing easy. Increase revenue and build customer loyalty with our SMS marketing software.
Pros and Cons
Comprehensive subscriber growth tools to maximize the size of your audience and keep it growing.
Tools to advance engagement with your audience like text-to-win contests, SMS surveys, digital mobile coupons, and loyalty rewards programs.
Pre-built analytics dashboards that help you make smarter marketing decisions.
No mention of the cost of the product or the pricing model.
It is not clear if there are any limitations or restrictions on the segmentations based on location, age, purchase history, click behavior, etc.
The focus of the product is heavily on SMS marketing, and it is not clear if there are any additional marketing channels available. Product Description
Try the text marketing software trusted by over 100,000 users. Sign-up for a free trial and start transforming customer experiences with SMS marketing!
Pros and Cons
TextMagic offers a variety of features such as personalized SMS texts, email to SMS gateway, two-way SMS chat, and SMS distribution lists.
The company has over 20 years of experience and has an average of 98.4% delivery rate, making them a reliable option for businesses.
TextMagic offers SMS solutions for every industry and provides case studies and customer testimonials to showcase their success stories.
TextMagic's pricing structure can be somewhat complex and lacks full transparency, potentially leading to unexpected costs.
While TextMagic supports messaging to numerous countries, some regions may have limited coverage, hindering international outreach.
The user interface may need improvement, and some users find the feature set less robust compared to other services.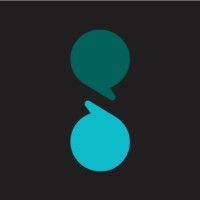 Product Description
Drive business success with Sogolytics, the leading feedback and experience management platform. Schedule a demo today!
Pros and Cons
Comprehensive solution for experience management with various tools for different business purposes.
Strong security and privacy measures in place to ensure data safety.
Proficient customer support team, offering user guides, training, and 24/7 assistance.
No information on pricing available on the website.
The platform may have a learning curve for some users.
Not clear if there are any limitations on the number of surveys or participants.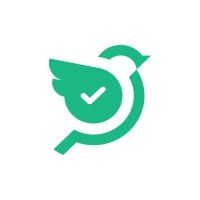 Product Description
Manage Omni-channel Experiences effortlessly with our platform. Customize and share email surveys for increased open-rates and white-label your emails. Generate unique survey links to track performance and embed surveys to engage visitors on your website. Use our mobile SDK for quick surveys and feedback. All touch points covered, all data in one location.
Pros and Cons
Offers a variety of survey software options for different business needs, including NPS, offline surveys, and 360 assessments.
Provides features such as executive dashboards, recurring surveys, and customer journey mapping to gain rich insights.
Allows for customization with white label surveys, themes, and API integrations.
No information provided on pricing models.
It is not clear how user-friendly or accessible the platform is for those with limited tech skills.
The website is overwhelming and difficult to navigate with information overload. Product Description
Pros and Cons
Ensures accuracy: The checker software helps in identifying spelling and grammatical errors, ensuring accuracy.
Saves time: It helps in saving time as it can check for errors quickly and simultaneously.
Offers suggestions: It provides suggestions to improve content, making it more readable and engaging.
Limited functionality: Some checker software may only provide basic error correction, leaving out more comprehensive checks.
Costs money: Most checker software is not free and requires a subscription or one-time payment.
May be unreliable: Some checker software may not catch all errors or may flag irrelevant issues, leading to unreliable results. Product Description
https://youtu.be/Ncoeokl5dlE Watch a short video to see how it works The Ultimate Text Messaging Service Use Text Messages, Ringless Voicemail, and Email to effectively communicate with your customers using our all-in-one mobile messaging platform. Request a Demo Try it For Free Receive 100 FREE credits with a valid credit card, no obligations, no setup fees,
Pros and Cons
All-in-one platform, providing three ways to communicate with customers via text messaging, voicemail drops and email.
Option to send personalized mass text messages from a dedicated local number and get 98% open rates within 3 minutes, which can increase customer engagement and sales.
Additional features such as appointment reminders, automated workflows, text message surveys, and contact management can help streamline operations for businesses.
The platform may not be suitable for businesses that do not rely heavily on customer communication.
The pricing and costs associated with the service are not mentioned in the passage.
Some customers may not prefer to receive text messages and may opt-out, reducing the effectiveness of the platform. Product Description
SurveyOL offers professional survey software that integrates AI technologies, including ChatGPT and sentiment analysis. Create and distribute surveys easily via links, emails, SMS, and social media using our free or advanced plans.
Pros and Cons
Allows users to create professional surveys easily with a wide range of templates and customization options.
Enables users to distribute the surveys through multiple channels such as email, SMS, and social media platforms.
Provides real-time results and comprehensive diagnostic tools for refining analysis and gaining deeper insights from data.
No information is provided on the cost of the plans and pricing.
Lack of information on the level of security for the survey data collected by the platform.
No mention of customer support options or resources for technical issues or questions. Product Description
The ultimate text message & SMS marketing software platform where you only pay a 1-TIME fee for the software and the WHOLESALE costs of texts.
Pros and Cons
The product offers a one-time fee option for self-hosting, which may be appealing to some users.
The platform claims to provide wholesale costs for text messages, which could save businesses money.
The product offers a variety of features including SMS polls, autoresponders, campaign analytics, bulk SMS scheduling, and more.
The pricing information is unclear, as there are different plans and options available.
The product may require technical knowledge to install and set up, which could be a barrier for some users.
It is unclear how user-friendly the platform is and how easy it is to navigate and use. Product Description
JustCall is a cloud based business phone system for remote sales and customer support teams.Sign up for a free trial to use an international phone number to call customers remotely in seconds.
Pros and Cons
JustCall is designed specifically for customer-facing teams, allowing users to have better conversations with customers.
The product offers various tools such as automation, native integrations, and analytics to ensure productive experiences for agents, sales reps, and managers.
JustCall has a distributed Tier-1 infrastructure in place to ensure the best call quality possible.
Pricing information is not readily available on the website.
The product may not be suitable for businesses outside of customer-facing industries.
There is limited information on the product's features and capabilities on the website.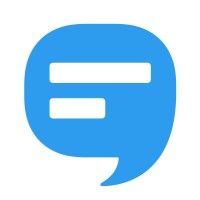 Product Description
Try the text messaging software trusted by thousands of businesses. Our text message marketing services offer two-way conversations, SMS campaigns & more.
Pros and Cons
Easy and affordable to send SMS marketing campaigns or engage in 1-on-1 conversations
Able to reach large groups at once with mass texting feature
Integration with Mailchimp, Zapier, and Hubspot allows for seamless collaboration with other apps.
Need a dedicated number for mass texting campaigns
Basic features may not be suitable for enterprise-level businesses
Limited information on pricing plans and options on the website. Product Description
Zonka Feedback is an omnichannel survey app enabling you to use CX metrics like Net Promoter Score (NPS Surveys), CES & CSAT to gather actionable feedback.
Pros and Cons
User Segmentation feature allows precise targeting when delivering surveys and feedback forms.
The platform offers a wide range of channels for survey delivery such as web surveys, email surveys, and SMS surveys.
Zonka Feedback provides real-time feedback reports with graphs and analysis for better decision-making.
The pricing information is not readily available on the website.
Some features may be overwhelming for small businesses or startups that don't require extensive surveying options.
The product may require a learning curve for some users with limited technical experience. Product Description
Looking for a business text messaging software that will help you stay connected with your customers? Look no further than Avochato! Our easy-to-use platform makes it simple to send and receive text messages.
Pros and Cons
Avochato's text messaging software has a high open rate of 98%, ensuring that the messages reach the audience effectively.
Avochato's integration-first approach allows it to easily plug in with existing systems such as Salesforce, Slack, and Microsoft teams.
Avochato offers an effortless way to communicate via text messaging, including automation, autopilot, and multiple-agent handling.
Avochato's focus on SMS and messaging may not be suitable for businesses that rely heavily on other forms of communication such as email or phone calls.
Avochato's features may be too complex or advanced for small businesses or startups that do not require such extensive communication tools.
Avochato's enterprise-level security and compliance may have a higher cost, which may be a financial burden for small or medium-sized businesses.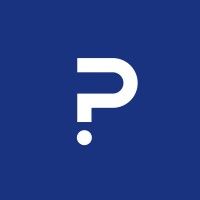 Product Description
Free survey software: QuestionPro online survey software to create surveys and questionnaires in minutes! Use our free survey platform with 80+ question-types, ready made templates, multiple survey distribution & data collection option and robust survey analytics dashboards.
Pros and Cons
The product offers a suite of research tools for market research professionals, making it convenient for users who work in such fields.
The platform provides customer experience management software that helps deliver the best CX. This is an essential feature for companies looking to ensure customer satisfaction.
It has workforce software that allows users to create the best employee experience and derive insights from real-time data.
The pricing for the product is not mentioned, making it difficult for users to evaluate if the product is affordable for them.
Some of the features may be too advanced and overwhelming for beginners, which could result in a steep learning curve for new users.
The product is designed for enterprises and market research professionals and may not be the best option for smaller businesses or individuals with basic needs. Product Description
You might want to change the world. Alchemer is the only solution that helps you transform to a truly customer-centric organization.
Pros and Cons
Customizable: Alchemer allows users to design and customize surveys according to their needs and preferences.
Analytical: The platform offers in-depth tools for analyzing data, making it easier to understand survey results and make data-driven decisions.
Collaborative: Alchemer comes with features that enable users to share survey results and collaborate on projects, which can help streamline processes.
Steep learning curve: Alchemer can be overwhelming and difficult to learn for users who are not familiar with survey design and analysis.
Expensive: Alchemer's pricing plans can be expensive for small businesses and individuals.
Limited features: The platform may not offer certain features that are available in other survey software, which can be a disadvantage for some users. Product Description
Pros and Cons
Efficient and user-friendly communication tool for team members.
Comes equipped with advanced data analytics and reporting capabilities.
Offers a range of customization and integration options to suit specific business needs.
Can be relatively expensive compared to some alternative communication tools.
May have a steep learning curve for less tech-savvy team members.
Can become complex to use with multiple chat channels and integrations.
Missing a tool?
List it here

->
Frequently asked
questions
The best SMS survey software will depend on your specific business needs and goals. Some popular options include SurveyMonkey, SMS Poll, and TextMarks. Evaluate features, pricing, support, and integration capabilities to find the software that aligns with your survey requirements.
SMS survey software offers benefits such as high response rates, real-time feedback, quick data collection, cost-effectiveness, and improved customer satisfaction. It helps businesses gather valuable insights, make informed decisions, improve communication, and enhance overall customer experience.
The common use of SMS survey software is to create and send surveys via text messages to collect feedback from customers. It enables businesses to gather insights, improve products/services, and enhance customer experience. It also provides features for customization, scheduling, tracking, and reporting to analyze survey results effectively.
When choosing SMS survey software, consider features like survey design customization, question types, response collection, data analysis and reporting, automation, integration options, SMS delivery and response tracking, real-time alerts, and customer support. These features will help you effectively design and manage your SMS surveys.
SMS survey software is used by industries such as research, customer service, and healthcare to gather feedback from customers and patients through text messaging. It allows for quick and convenient communication while maintaining a high response rate and data accuracy.
The cost of sms survey software varies depending on the features and provider. It can range from free plans with limited features to monthly subscriptions starting at $10 to $500 or more, depending on the scale and level of service required.
Yes, some free SMS survey software options are available such as SurveyMonkey, Google Forms, and SurveyLegend. However, they may have limitations in terms of response rates and customization options. Paid tools like Qualtrics and SurveyGizmo provide more advanced features and capabilities for conducting SMS surveys.
SMS survey software is generally designed to be user-friendly, requiring minimal technical expertise. Basic computer skills and understanding of the SMS survey concept are typically enough to get started. However, certain advanced features or complex automations may require some technical knowledge or assistance from support resources.
How to use this page to find the right software
Identify your needs and requirements from the software. Consider factors like functionality, features, platform compatibility, budget, and any specific industry or personal preferences.
Based on your needs, prioritize the features or functionalities that are essential for your software.
Explore the website link of each software to gather more detailed information about it.
Elevate your marketing campaigns with interactivity
📈 Increase engagement and conversions with interactive emails
✉️ Automate lifecycle email marketing for pin-point targeting with emails
⚡ Nurture leads with fun widgets like spin-the-wheel, quizzes, polls, etc
Early stage startup? These tools might help you
Better emails. less work.
super growth.