Best Print Fulfillment Software in 2023
Are you looking for a Print Fulfillment Software for your business? You have come to the right page. This guide will help you discover the best Print Fulfillment Software of 2023 and along with a deep dive into their features, pricing, rating, etc.
What is Print Fulfillment Software?
Print fulfillment software is a system that manages printing and delivery orders, allowing businesses to streamline their printing process and deliver high-quality prints on time. This software helps businesses create and manage print orders, track inventory, and communicate with print vendors for efficient delivery. It also enables businesses to monitor the progress of print orders and make real-time adjustments to ensure customer satisfaction. With print fulfillment software, businesses can improve their efficiency and reduce the time and cost associated with managing their print orders.
How Print Fulfillment Software work or function?
Print fulfillment software is a powerful platform that streamlines the printing process and reduces manual errors. It allows businesses to manage orders, track inventory, and automate shipping processes all in one place. Print fulfillment software also provides real-time data on orders, sales, and customer behavior, allowing businesses to make informed decisions on how to improve their operations and maximize profits.
Benefits of Print Fulfillment Software?
Print fulfillment software helps in reducing order processing time and errors, resulting in increased efficiency and profitability.
It provides real-time inventory tracking, allowing for accurate and timely restocking of inventory.
With integrated shipping and tracking features, it streamlines the shipping process and improves customer satisfaction.
Customizable reporting options provide valuable insights into sales trends and customer behavior.
Automated order notifications and reminders ensure timely order fulfillment and reduced delays.
How we curated this list
We conducted extensive research to identify a wide range of software options within each category. This involved exploring online resources, industry publications, software directories, and user reviews. Please note that the pricing and features mentioned here are subject to change. We recommend you to visit the product website for the latest information before making a decision.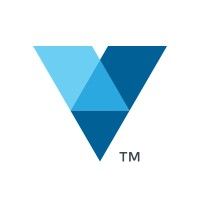 Product Description
VistaPrint online printing services help you create and order the best custom products: marketing materials, business cards, signage, promotional products, custom gifts, packaging and more.
Pros and Cons
Offers a wide variety of products, ranging from business cards to promotional products to website development services.
Easy design process with online tools that cater to the user's needs.
Products are consistent and professional, giving clients a look they'll love.
Prices are not clearly stated and may be exclusive of delivery and product options.
Lack of information on customer support and returns policy.
No information on the quality of the products and they are not backed by customer reviews.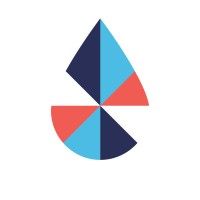 Product Description
Easily create beautiful, branded swag and distribute it anywhere in the world with our swag management platform. Contact us or get a demo today.
Pros and Cons
Printfection simplifies the process of sourcing, storing, and shipping swag.
The platform offers reporting on swag spend and which items are most requested, allowing for easier management.
Printfection also offers custom kitting to create unique branded unboxing experiences.
There is no mention of the cost of using Printfection, so it may not be affordable for small businesses.
The platform may not offer a wide enough selection of merchandise for some companies.
Some customers may prefer to manage their swag logistics in-house rather than relying on a third-party platform.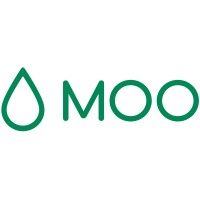 Product Description
MOO makes great design and print for customers worldwide. Here you can find your country's MOO website and more about the MOO product offerings.
Pros and Cons
MOO products are available in multiple countries, providing customers with accessibility and convenience.
MOO offers a variety of products and shipping options, giving customers the ability to choose the best options for their needs.
MOO's website provides clear information about their terms & conditions, privacy policy, and company information.
The passage is unclear about what specific products MOO offers, which may leave potential customers unsure about whether or not MOO offers what they need.
The website may be overwhelming for some customers, as there are multiple options and links to navigate.
There is no mention of pricing in the passage, which may be a deciding factor for some customers.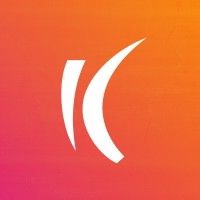 Product Description
Pros and Cons
One platform to manage all swag-related tasks including warehousing, sending, and kitting.
Variety of Swag Stores and Portals including an internal portal, redemption portal, giveaways, and retail portal.
In-house printing services and an award-winning team of designers to create unique and fully custom merch.
There is no mention of pricing, which may be a concern for potential customers.
It may only be suitable for fast-growing brands and may not be ideal for small businesses.
The platform may require some technical expertise to fully utilize all of its features, which may not be suitable for all users.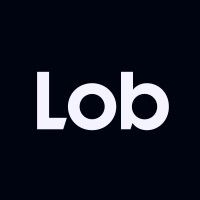 Product Description
Lob, the only automated direct mail platform that transforms your direct mail into intelligent mail that is scalable, personalized, and measurable. Book a demo!
Pros and Cons
Audience Targeting: Lob Audience helps in building highly targeted audiences for marketing campaigns. This can lead to a higher conversion rate and better ROI.
Address Verification: Lob verifies addresses with USPS, which helps in reducing wastage and optimizing ROI with deliverability intelligence. This ensures that direct mail reaches the intended audience and the campaign is effective.
Sustainable Mail: Lob offers carbon neutral direct mail, which reduces the environmental impact of direct mail campaigns. This can be an attractive feature for businesses that prioritize sustainability.
Limited Focus: The focus of Lob is on direct mail campaigns. Businesses that rely more on digital marketing may not find it useful.
Cost: The pricing for Lob's services can be high for small businesses that have limited marketing budgets.
Learning Curve: Lob's platform requires learning and training to fully utilize its features, which may require additional time and resources for businesses.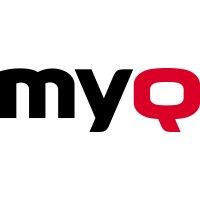 Product Description
MyQ is an easy-to-use printing management software that brings printers under control, cuts printing costs & is eco-friendly by reducing unnecessary waste.
Pros and Cons
MyQ offers a range of print and scan solutions that are suitable for on-premise and cloud environments.
The software provides secure printing features that include locked printers, secured print environment, and encrypted print jobs.
MyQ offers an intuitive user interface for print devices that allow users to set up personalized one-click workflows.
There is no mention of the pricing model or cost of MyQ's products and services.
It is not clear how MyQ's Green Printing feature helps to improve the environmental footprint of your sustainable printing.
The website does not provide details on the compatibility of MyQ's software with different operating systems and devices.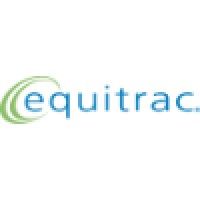 Product Description
Pros and Cons
Equitrac provides comprehensive cost control and document management solutions for businesses.
It offers secure printing, scanning, and tracking features, ensuring the confidentiality and privacy of sensitive documents.
Equitrac allows for convenient mobile printing, enabling users to print from anywhere, anytime.
Equitrac can be expensive compared to similar software solutions.
Setting up and configuring Equitrac can be complex and time-consuming.
Some users may find Equitrac's user interface and workflow to be unintuitive and difficult to navigate. Product Description
Pros and Cons
Provides a cloud-based platform for print production management, making it accessible from anywhere.
Offers advanced analytics and reporting features that help in monitoring and improving print production process.
Integrates various tools and applications that streamline workflows and enhance productivity, reducing manual labor.
Can be costly for small businesses with limited budget.
Requires a strong internet connection to access the cloud-based platform.
The learning curve can be steep for those who are new to digital print production and management.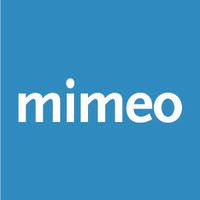 Product Description
Get fast, high-quality, and customizable printing solutions for your business with Mimeo. Streamline your printing process and order online today.
Pros and Cons
Quick turnaround time: Mimeo Business offers to deliver the printed products by the next day if ordered by 10 pm, which is great for urgent printing needs.
Wide range of printing solutions: Mimeo Business provides printing solutions for various industries and purposes, making it a suitable choice for different businesses.
Customizable branded merchandise: Mimeo Business offers promotional products that can be customized with a business's branding, making it a useful tool for branding and marketing purposes.
Limited information on pricing: The website does not offer any pricing information on most of its services, which makes it hard for potential clients to compare prices.
No physical samples: The website lacks the option to order physical samples of the printed products, which can be helpful when deciding on a printing company.
No information on sustainability practices: There is no information provided on the website about Mimeo Business's sustainability practices or commitment to environmental responsibility, which can be a significant factor for some businesses.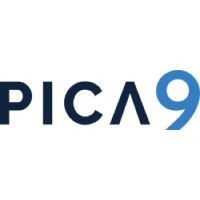 #10
CampaignDrive by Pica9
Product Description
Manage and scale franchises and national brands consistently across locations by leveraging local affiliates with consistent, on-brand, localized creative.
Pros and Cons
Brand-to-Local Portal: This feature makes brand-approved assets and templates available to local marketers when they need them, ensuring timely access and consistency in brand representation.
Brand Asset Management: With CampaignDrive, creating and maintaining a Brand Library is fast and easy, making it simple to activate your brand and use it to its full potential.
Local Usage Reporting: This feature allows you to track the value of every brand asset used by your team, so you can measure the effectiveness of your marketing materials and optimize your strategy accordingly.
Cost: Pricing details are not available on the website, so it is unclear whether this solution will be affordable for all companies.
Limited Customization: While CampaignDrive allows for some customization of marketing materials, it may not offer as much flexibility as some larger businesses require.
Need for Training: Adopting the CampaignDrive platform may require training for staff, which can take time and money to implement. Product Description
Ace Exhibits manufactures and retails discounted products for tradeshows, located in Los Angeles featuring a complete showroom and production facility.
Pros and Cons
Lowest Price Promise: if a competitor offers a similar product at a lower price, they'll match it.
Ships Next Business Day: Approve your artwork by 11 am CST and your items will ship the next business day.
Made in the USA: products are manufactured and printed in the company's headquarters in Texas.
No product or service descriptions provided in the passage.
Limited-time offers on free ground shipping and COVID-19 products may not be relevant in the long term.
No mention of customer support or warranty terms outside of replacement guarantee policy. Product Description
Pros and Cons
Cloudflare provides performance and security solutions for websites.
The error code 1020 indicates that the site has security restrictions in place.
The error page offers a way to contact the site owner and provide information about the error.
Users are denied access to the website due to security restrictions in place.
The error code may be confusing for users who are not familiar with website security measures.
It is unclear from the passage whether there is a way for users to request access to the site. Product Description
Celebrate everyone's unique identity and passions with custom t-shirts, stickers, posters, coffee mugs and more. Everyone is welcome.
Pros and Cons
CafePress offers a wide variety of custom products including mugs, greeting cards, t-shirts, and beach towels.
They provide officially licensed merchandise from popular brands like Transformers and Garfield.
CafePress offers a 100% Satisfaction Guarantee and allows returns or exchanges within 30 days, even for personalized items.
The website may be overwhelming as it offers a large selection of products.
Some products may have a longer turnaround time due to customization.
Prices may be higher than other similar retailers.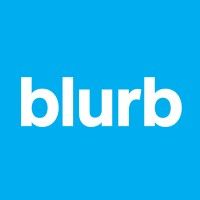 Product Description
Create, print, and sell professional-quality photo books, magazines and more with Blurb. Get started today with our free bookmaking and design tools.
Pros and Cons
Provides multiple design tools for creating professional-quality books, wall art, and magazines.
Offers free design templates and a helpful hand when needed.
Mohawk paper used for layflat books is archival-quality and ensures a long-lasting keepsake.
Integrations with Adobe products may require additional software and training.
Large order services may be costly for individual users.
It may take time and effort to create a high-quality book using the design tools provided. Product Description
A Toluca Lake based printing company offering essential marketing materials such as business cards, flyers, posters, postcards, and brochures for businesses.
Pros and Cons
Offers a wide range of printing services for businesses and individuals.
Provides customization options for marketing materials, apparel, and signage.
Competitive pricing and high-quality print products.
Limited information on specific pricing for products.
Lack of detailed information on production time and paper stocks.
Limited information on customer support options.
Missing a tool?
List it here

->
Frequently asked
questions
The best print fulfillment software varies depending on your business needs and requirements. Some popular options include Printful, Gooten, and Printify. Evaluate features such as product variety, shipping options, and pricing to find the software that aligns with your business goals.
Print fulfillment software provides benefits such as automated ordering and processing, streamlined inventory management, real-time tracking, custom branding, cost-saving, and improved customer satisfaction. It helps businesses fulfill orders efficiently, reduce manual errors, increase productivity, and deliver quality products to customers.
The common use of print fulfillment software is to manage the printing and shipping of orders for businesses. It allows companies to quickly produce and deliver physical products to their customers, saving time and resources. The software also offers features such as inventory management, production tracking, and order processing to streamline the entire fulfillment process.
When choosing print fulfillment software, consider features like order management, inventory tracking, production management, shipping integration, quality control, reporting, pricing options, customer support, and integrations with other platforms. These features will help you effectively manage and optimize your print fulfillment operations.
Print fulfillment software is used in various industries such as healthcare, finance, insurance, retail, publishing, and marketing. It is particularly useful for businesses that require efficient print and mail solutions, including direct mail campaigns and invoicing.
The cost of print fulfillment software can vary depending on several factors such as features, provider, and volume of orders. It can range from free plans with basic features to monthly subscriptions starting at $20 to $500 or more, depending on the size of the business and level of service required.
Yes, there are free print fulfillment software tools available. Some popular options include Printful, Gooten, and Printify. These free plans often have some limitations on features and orders, but can be a good starting point for small businesses or those with basic print fulfillment needs.
Print fulfillment software generally requires a moderate level of technical expertise. While some basic computer skills and understanding of the software are necessary, advanced features or integrations may require assistance from support resources or technical knowledge. However, many print fulfillment software options do offer user-friendly interfaces and pre-designed templates to make the process easier.
How to use this page to find the right software
Identify your needs and requirements from the software. Consider factors like functionality, features, platform compatibility, budget, and any specific industry or personal preferences.
Based on your needs, prioritize the features or functionalities that are essential for your software.
Explore the website link of each software to gather more detailed information about it.
Modernize your operations with interactivity
📈 Automate bills, usage reports, and notifications with the journey feature
⚡ Enable people to raise issues inside the emails using forms
✉️ Use APIs to trigger and send notification and reminder emails
Early stage startup? These tools might help you
Better emails. less work.
super growth.