Best Workflow Management Software in 2023
Are you looking for a Workflow Management Software for your business? You have come to the right page. This guide will help you discover the best Workflow Management Software of 2023 and along with a deep dive into their features, pricing, rating, etc.
What is Workflow Management Software?
Workflow management software is a platform designed to manage and automate complex workflows in a business environment. It simplifies the process of defining, executing and monitoring workflow processes by providing an environment for workflow creation, execution, tracking, and reporting. By automating workflows, it streamlines the entire process, eliminates bottlenecks, reduces errors and increases productivity. This software is used across industries but is especially popular in manufacturing and healthcare for its ability to improve operational efficiency and reduce redundancies.
How Workflow Management Software work or function?
Workflow management software is an essential tool for organizations to ensure efficient and effective workflow processes. It allows teams to automate tasks and streamline communication, ensuring that everyone is on the same page. Workflow management software can make the entire process more transparent, allowing managers to track progress and make real-time changes to improve productivity and reduce time wastage. It empowers organizations to optimize their workflows, saving time and resources while promoting efficiency.
Benefits of Workflow Management Software?
Benefits of Workflow Management Software:
It automates time-consuming manual tasks and streamlines workflow processes, increasing efficiency and productivity.
Ensures consistency in task completion, reducing errors and ensuring compliance with company policies.
Provides real-time workflow visibility, making it easier to track progress, identify bottlenecks, and improve overall performance.
Enables collaboration and communication between team members, reducing communication silos and improving overall team cohesion.
Provides valuable insights and reporting capabilities to help make data-driven decisions.
How we curated this list
We conducted extensive research to identify a wide range of software options within each category. This involved exploring online resources, industry publications, software directories, and user reviews. Please note that the pricing and features mentioned here are subject to change. We recommend you to visit the product website for the latest information before making a decision.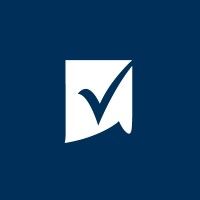 Product Description
Smartsheet enables teams to manage projects, automate processes & scale programs in one powerful platform. Maintain visibility & keep distributed teams connected.
Pros and Cons
Smartsheet offers a range of solutions for different industries including project management, IT and Ops, marketing, construction, healthcare, education, financial services, and federal government.
The platform offers a robust set of capabilities such as team collaboration, workflow automation, content management, portfolio management at scale, and more.
Smartsheet integrates with a range of software to ensure it works for its users.
It is not clear how expensive it is to use Smartsheet's services.
Smartsheet might not have as many capabilities as its competitors.
It might take some time for users to adjust to using a new platform.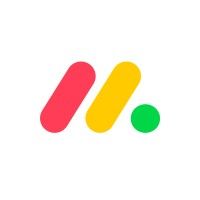 Product Description
monday.com Work OS is an open platform where anyone can create the tools they need to run every aspect of their work.
Pros and Cons
Centralized platform for all work-related activities, processes, tools, and files.
Customizable workflows for different teams based on their needs.
Multiple views and charts to visualize work, progress, timelines, and budgets.
May take time and effort to set up and customize the platform for optimal use.
The platform may have a steep learning curve for users who are not tech-savvy.
No indication of the cost of the platform, which may be a consideration for budget-conscious organizations.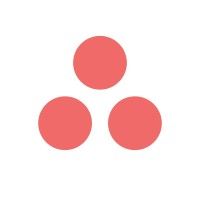 Product Description
Work anytime, anywhere with Asana. Keep remote and distributed teams, and your entire organization, focused on their goals, projects, and tasks with Asana.
Pros and Cons
Asana supports all teams and makes it easy to manage complex work and coordinate tasks.
With Asana, teams can get real-time insight into progress on any stream of work.
Asana offers over 200 integrations, which allows teams to bring their work together in one place and use their favorite work tools to communicate, collaborate, and coordinate work from start to finish.
Asana may require some time and effort to learn and properly set up, which may slow down teams in the short term.
Asana's pricing for larger teams or organizations may be more expensive compared to other project management tools.
Asana's automation features may not be as comprehensive or customizable compared to other workflow management tools.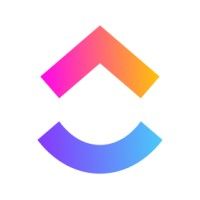 Product Description
Our mission is to make the world more productive. To do this, we built one app to replace them all - Tasks, Docs, Goals, and Chat.
Pros and Cons
ClickUp -0 offers a wide range of features that can help with productivity and organization, including customizable tasks, real-time collaboration, workflows, and visual reporting.
The platform supports a variety of use cases, including project management, remote work, CRM, and human resources.
ClickUp's customer support is available 24/7 and has been highly rated by users.
ClickUp -0 may have a steep learning curve for users who are not familiar with project management or productivity tools, as the platform offers a range of features and customization options.
Some users may find ClickUp's pricing to be on the higher side compared to other productivity tools on the market.
While ClickUp offers a wide range of integrations with other apps and tools, it may not be compatible with all applications used by an organization, which could lead to friction in workflow integration.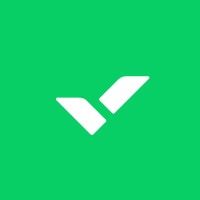 Product Description
Only Wrike's work management platform gives your team full visibility and control over all your tasks and projects. Project management software has never been more collaborative.
Pros and Cons
Wrike offers a range of views that allow users to visualize project progress and adjust resources quickly according to their preferences.
The platform provides intuitive automations that allow users to turn repeatable workflows into automatic processes with just a few clicks, saving time and boosting efficiency.
Wrike offers real-time dashboards and analytics, enabling teams to focus on minute details or get the big picture quickly with a variety of metrics, calculations, and KPIs.
Wrike may be too complex for small businesses that require simple project management tools.
The platform may be costly for businesses operating with limited budgets, especially with the additional cost of add-ons such as the Wrike Lock.
Some users may find the platform overwhelming due to its extensive customization features.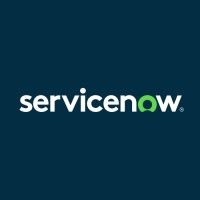 #6
ServiceNow Now Platform
Product Description
ServiceNow Cloud Management allows your IT teams to provision cloud infrastructure and services, while providing consistent management and cost visibility.
Pros and Cons
Customizable: The ServiceNow Now Platform can be customized to fit the specific needs and requirements of an organization.
Efficiency: It can expedite workflow and automate processes, saving time and increasing efficiency.
Comprehensive: The platform provides a comprehensive range of tools and services, including IT service management, HR service delivery, and customer service management.
Cost: ServiceNow can be expensive, especially for small businesses or startups.
Complexity: The platform can be complex to navigate and require a learning curve for new users.
Dependence: Organizations that cannot rely on ServiceNow for their processes and workflows may face disruption or issues if there is a downtime or outage.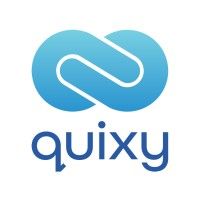 Product Description
No-Code Digital Transformation software to help automate business processes & workflows and build enterprise applications 10X faster using 60% fewer resources.
Pros and Cons
Quixy is a no-code platform, which means businesses can build custom applications without any coding.
Quixy offers solutions for various departments and industries, making it a versatile platform.
Quixy has received various awards and certifications, indicating its quality and reliability.
The pricing for Quixy is not clear and requires signing up for a free trial to learn more.
The platform offers a wide range of features and solutions, which may be overwhelming for small businesses or those with simpler needs.
Some users may prefer a platform with stronger integration options with their existing systems.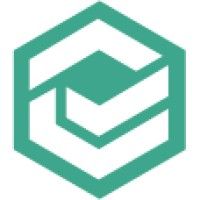 Product Description
Trusted by millions, Basecamp puts everything you need to get work done in one place. It's the calm, organized way to manage projects, work with clients, and communicate company-wide.
Pros and Cons
Basecamp is a one-stop-shop for project management, combining a collaborative platform with tools like to-do lists, docs, files, chat functionalities, and schedules.
It is intuitive, and its intentionally simple design makes it easy to navigate and use for everyone in every role.
It is highly recommended by its customers and has more than 75,000 organizations, big and small, across every industry imaginable, from 166 countries on five continents.
The product seems to be geared largely towards businesses and organizations, reducing access to individuals who may not have the need or resources to use it.
The passage does not indicate pricing, which can be a con for potential customers who are budget-conscious or may not be aware of the cost.
There is no mention of potential downsides or limitations of the platform, meaning that potential customers may need to research further to weigh the pros and cons.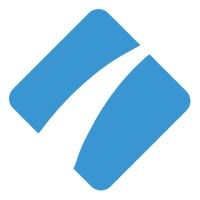 Product Description
Checklist and workflow software for businesses. Create recurring processes and standard operating procedures in seconds. Get started free.
Pros and Cons
No-code interface and intuitive design make it easier to use than a spreadsheet.
Built for performance, security, and scale, and trusted by Fortune 500 companies and governments.
Integrates with any app and can automate all workflows, no matter how complex.
No information about the specific pricing plans available.
No information about the size of the team that would benefit the most from the product.
No information about the level of training required to use the product.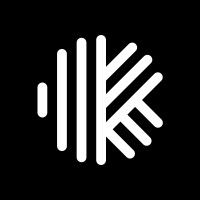 Product Description
Visibility, efficiency, and connectivity for your accounting firm no matter where your people are located.
Pros and Cons
Increased visibility and control in the firm.
Automation and efficiency in tasks and standardized processes.
Collaboration and connectivity with clients, teams, and projects.
Might be expensive for small accounting firms.
It might take time getting used to the platform.
Integration with other software might be limited.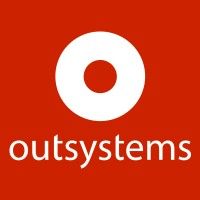 Product Description
Supercharge app development with the OutSystems, the high-performance low-code platform. See how to build more applications in less time and deploy with a click.
Pros and Cons
OutSystems is a high-performance low-code platform that enables developers to build consumer and business applications quickly and easily.
The platform is cloud-native and built from scratch for high performance, so it's fast and reliable.
OutSystems offers a full stack development environment with pre-built integrations, which helps speed up the development process.
The pricing for OutSystems is not available on the website, which can be frustrating for potential users.
OutSystems is a proprietary system, so users are tied to the platform until they find an alternative solution.
As with any low-code platform, there may be limitations on the complexity of the applications that can be built without coding.
Product Description
Pipefy is a low-code business process automation software that helps HR, Procurement, CS & teams manage and automate workflows.
Pros and Cons
Offers various solutions for different business needs such as HR, IT, finance, procurement, and more.
Allows for low-code or no-code workflow automation, empowering business users to manage processes easily.
Provides integrations with existing systems and apps, making it easy to solve process rigidity and dissolve silos.
No information about pricing plans, making it difficult to compare with other workflow automation software.
No mention of support options or customer service, which could be concerning for users who need assistance with the platform.
The platform seems to have a lot of features and capabilities, which could require a learning curve and take time to fully integrate into an organization's workflow. Product Description
GUIDEcx helps you make a good first impression on your customers. A smooth, transparent customer onboarding process is key to putting your best foot forward.
Pros and Cons
Provides a shared workspace environment branded to the company, which can enhance customer experience.
Specializes in customer onboarding, task management, and project management, which can improve efficiency.
Offers benefits such as shorter timelines, transparent implementation, and decreased churn, which can lead to loyal customers.
The cost of the software is not mentioned, which could be a concern for companies with a limited budget.
The focus on onboarding may overshadow other important customer success initiatives such as ongoing support and engagement.
The effectiveness of the software may be dependent on the company's industry and specific needs.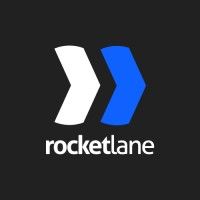 Product Description
Rocketlane is a customer onboarding software that lets you collaborate with customers, consistently hit your onboarding goals, and accelerate time-to-value. Try Now.
Pros and Cons
Visibility: The platform provides total visibility across projects and customers, which can help prevent issues before they escalate.
Collaboration: Live collaboration with customers and real-time conversations within the team can increase productivity and ensure consistency.
Consistency: Reusable templates for projects and documents can help repeat best practices and save time.
Verification process: You need to verify your email address before you can use the product.
Technical errors: Sometimes, errors can occur when submitting the signup form.
Limited information: The passage provides limited information about the product and its features.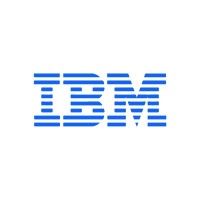 #15
IBM Business Automation Workflow (BAW)
Product Description
IBM Business Automation Workflow helps you automate your digital workflows to increase productivity, efficiency and insights — on premises or on cloud.
Pros and Cons
Improved productivity due to efficient automation of digital workflows on both on-premises and cloud platforms.
Enhanced decision-making through real-time visibility and analytics that help resolve cases quickly and improve collaboration between IT and business teams.
Reusable process components that provide consistency across multiple workflows and business groups, improving productivity and efficiency.
The startup costs for IBM Business Automation Workflow can be a concern for small businesses or startups.
The availability of a subscription-based consumption model may not be feasible for organizations with a tight budget.
While the product provides commendable benefits of automation and collaboration, there may be a learning curve for users, demanding extensive training to maximize the features and productivity of the platform.
Missing a tool?
List it here

->
Frequently asked
questions
The best workflow management software varies depending on your business needs. Popular options include Asana, Trello, and Notion. Consider factors such as features, pricing, ease of use, and integrations to find the software that best fits your organization's workflow.
Workflow management software offers benefits such as increased productivity, streamlined processes, improved collaboration, faster task completion, better project tracking, reduced errors, and enhanced communication. It helps businesses optimize their workflow, automate tasks, and manage projects effectively.
The common use of workflow management software is to streamline business processes, assign tasks, collaborate with teams, monitor progress, and improve efficiency. It enables businesses to automate routine tasks, customize workflows, eliminate manual errors, and reduce operational costs. It also provides features for data tracking, reporting, and analysis.
When selecting workflow management software, consider features such as task tracking, automation, collaboration, integration options, reporting, and user interface. These features will help you smoothly manage workflows and maximize productivity.
Workflow management software is used across various industries, including healthcare, finance, manufacturing, legal, education, and more. It is a versatile tool that helps businesses of all sizes and sectors to streamline their processes, track progress, and improve efficiency.
The cost of workflow management software varies based on features, provider, and scale. It can range from free plans with limited features to monthly subscriptions starting at $10 to $50 or more, depending on the level of automation and integrations required.
Yes, there are free workflow management software options available such as Asana, Trello, and Monday.com. These tools offer basic features, storage capacities, and team member limits under their free plans. While paid versions provide more advanced features, free versions are useful for small teams and businesses with basic workflow management needs.
Workflow management software can vary in terms of technical expertise required. Some tools are user-friendly with intuitive interfaces and pre-built templates, while others may require more advanced technical knowledge or support resources. It ultimately depends on the specific software and its feature set. Research and trial runs may be necessary to determine appropriate skill level needed.
How to use this page to find the right software
Identify your needs and requirements from the software. Consider factors like functionality, features, platform compatibility, budget, and any specific industry or personal preferences.
Based on your needs, prioritize the features or functionalities that are essential for your software.
Explore the website link of each software to gather more detailed information about it.
Revolutionize productivity and planning with interactivity
⚡ Involve customers in the planning process with interactive surveys
✉️ Improve productivity by inserting forms in emails
🤝 Allow your network to book a meeting with you inside the email
Early stage startup? These tools might help you
Better emails. less work.
super growth.