Best Remote Desktop Software in 2023
Are you looking for a Remote Desktop Software for your business? You have come to the right page. This guide will help you discover the best Remote Desktop Software of 2023 and along with a deep dive into their features, pricing, rating, etc.
What is Remote Desktop Software?
Remote desktop software allows users to access a computer or network remotely from another device. This software enables remote employees to connect to their office computers, IT professionals to troubleshoot remotely, and allows anyone to access their files and programs from anywhere in the world. With remote desktop software, users can collaborate on projects, access documents and software, and maintain productivity from anywhere with an internet connection.
How Remote Desktop Software work or function?
Remote desktop software allows users to access their computer from a remote location, which can be particularly useful when traveling or working from home. The software functions by transmitting data between two computers, allowing the user to control the remote computer as if they were physically present. This type of software can also be used for troubleshooting, training, and collaboration purposes, as multiple users can access the same computer simultaneously.
Benefits of Remote Desktop Software?
Benefits of remote desktop software:
Allows employees and users to access their desktops and applications from anywhere, anytime, improving productivity and flexibility.
Enables IT teams to remotely troubleshoot and manage devices, saving time and reducing costs.
Improves collaboration and communication among remote teams, ensuring streamlined workflows and faster decision-making.
How we curated this list
We conducted extensive research to identify a wide range of software options within each category. This involved exploring online resources, industry publications, software directories, and user reviews. Please note that the pricing and features mentioned here are subject to change. We recommend you to visit the product website for the latest information before making a decision.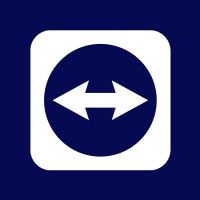 Product Description
Remote desktop access solutions by TeamViewer: connect to remote computers, provide remote support & collaborate online ➤ Free for personal use!
Pros and Cons
TeamViewer offers remote connectivity and support solutions to IT professionals and businesses.
It has a range of products that cater to specific business needs such as enterprise remote connectivity, industrial augmented reality platforms, and remote management.
It has won several awards and has a large user base, indicating its reliability and effectiveness.
The pricing for TeamViewer's enterprise solutions may be expensive for small businesses or individual users.
Some users may prefer open-source or free software for remote access, which TeamViewer does not offer.
The product description does not provide detailed information on the specific features and capabilities of each TeamViewer solution, which may require further research and evaluation.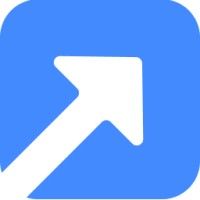 Product Description
Cloud-based solution for remote desktop access allowing users to manage a network of remote desktops and servers from any device.
Pros and Cons
No installation required
Goodbye TeamViewer! Competitive advantage
Able to control phones, tablets, set-top boxes, interactive kiosks and vending terminals
The free version is limited to only 2 devices
Self-hosted version requires the help of qualified specialists
No option to reduce screen quality to conserve bandwidth and increase connection speed Product Description
Remote Access and Remote Desktop solution for your PC, Mac and Linux devices.
Pros and Cons
RemotePC offers affordable prices for remote access and remote desktop solutions.
RemotePC provides users the option to back up and restore multiple devices with a single account.
RemotePC offers advanced security measures, such as TLS v -2/AES-256 encryption and a unique key set for each computer, that help to transfer data securely.
The Wake-on-LAN function may require additional hardware or mediator computers to work.
Some features, such as attended access, whiteboard, and multi-screen view, may not be necessary for personal use.
The many pricing options and verticals may make it difficult for users to understand which plan is best suited for their needs.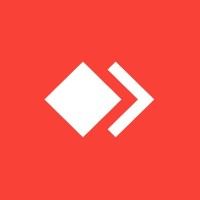 Product Description
Discover AnyDesk, the secure & intuitive remote desktop software, and take advantage of the application's innovative features!
Pros and Cons
AnyDesk offers remote access to desktops, servers, machines, and devices via smartphones or tablets, making it a convenient option for mobile users.
The software can be customized according to the individual needs of the users to provide a consistent brand experience.
AnyDesk offers both cloud-based and on-premises solutions, providing flexibility in terms of deployment options.
AnyDesk's performance could be affected by network connectivity issues and the quality of the devices being accessed remotely.
AnyDesk's level of security and privacy features may vary depending on the subscription plan, which could be a concern for users who require high levels of security.
AnyDesk could be expensive for some individual users or small businesses, especially if they require enterprise-level features and support.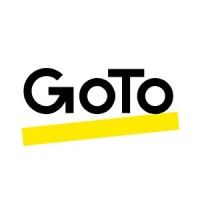 #5
GoTo Resolve (formerly GoToAssist)
Product Description
GoTo Resolve is the new cloud-based remote IT support and RMM software for SMBs from GoTo. Streamline your IT today and try GoTo Resolve for free!
Pros and Cons
Provides secure and reliable remote access, which saves time and resources.
Offers easy collaboration tools like chat and file transfer that allow agents to quickly solve customer issues.
Comes with a user-friendly interface and is compatible with multiple devices and operating systems.
Limited customization options.
Only offers remote support and doesn't provide other support functionalities like ticketing or knowledge-base management.
Might be too expensive for small businesses or individual users.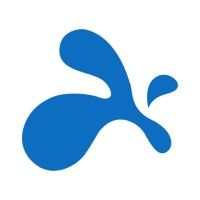 #6
Splashtop Business Access
Product Description
Fast, simple and secure remote computer access for individuals and teams. Make it possible to work from anywhere on any device. Try it for free!
Pros and Cons
Splashtop Business Access allows users to access their computer from any device, anywhere, which increases mobility and convenience.
The software provides advanced security features such as two-factor authentication, single-sign on integration, and full session audit logging to protect sensitive data.
Splashtop Business Access offers high-performance remote access with interactive HD video and audio sessions and frame rates up to 60 fps.
The software is only available for annual billing, which may not be suitable for users looking for monthly billing options.
Splashtop Business Access has a limit on the number of computers users can access per license, which may not be sufficient for some businesses or individuals.
Some of the performance features such as high fidelity audio, remote stylus, and USB device redirection are only available in the more expensive plans, which may not be feasible for some users. Product Description
Enable and support your employees to work from home with GoToMyPC's secure, reliable, and easy-to-use remote desktop access software.<br/>
Pros and Cons
Easy remote access: GoToMyPC allows users to access their computer remotely from anywhere with an internet connection, which can be helpful for people who need to work from home or travel frequently.
Security features: The product uses encryption and two-factor authentication to keep users' data and files safe.
Multi-platform support: GoToMyPC is compatible with a wide range of devices and operating systems, including Windows, Mac, iOS, and Android.
Price: GoToMyPC can be expensive for individuals and small businesses, particularly those who only need occasional remote access.
Internet dependence: The product relies on a stable and reliable internet connection, which can be a problem in areas with slow or spotty coverage.
Limited features: While GoToMyPC provides basic remote access functionality, it lacks some of the more advanced features found in other remote access tools.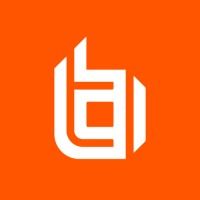 #8
BeyondTrust Remote Support
Product Description
Enable your service desk with secure access & support for any device, any system, from anywhere – including Windows, macOS, Linux, Android, and iOS.
Pros and Cons
The product offers remote support for a wide range of devices and systems, including Windows, macOS, Linux, Android, and iOS.
The product claims a significant reduction in incident handling time and an increase in first-call resolutions and customer satisfaction scores.
The product provides comprehensive and secure remote support with features such as attended and unattended access capabilities and audit trails for all session activity.
The pricing of the product is not mentioned, so it may not be affordable for all users.
The product may require some technical expertise to set up and use effectively, which may be a disadvantage for less tech-savvy users and organizations.
The product may have limited customization options, particularly for users who require advanced customization features.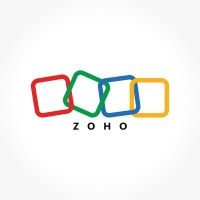 Product Description
Get secure & easy remote access to desktops with Zoho Assist, the best remote support software trusted by global brands. Try our remote management software for free!
Pros and Cons
Provides secure, enterprise-grade remote support software with TLS -2 and AES 256-bit encryption.
Offers a variety of features, including unattended remote access, online meetings, and augmented reality remote assistance.
Allows customization and rebranding of the Zoho Assist portal to match your company's branding guidelines.
Pricing is not mentioned and may not be affordable for all businesses.
Can be overwhelming for those who just need basic remote access features.
Some features, such as augmented reality remote assistance, may not be necessary for all businesses and can create added complexity.

#10
Devolutions Remote Desktop Manager
Product Description
Devolutions is a leading provider of remote access and enterprise password management solutions for IT professionals and business users.
Pros and Cons
Centralized platform to manage remote connections and password management.
Supports multiple protocols and VPNs for easy and secure access to remote sessions.
Provides robust mobile apps for easy access to remote connections on the go.
The more advanced features are only available in the Team Edition, which may not be suitable for individual users.
The product may be overwhelming for some users who are not familiar with remote connections and password management.
The pricing may be considered high for some users, particularly for smaller businesses or individual users.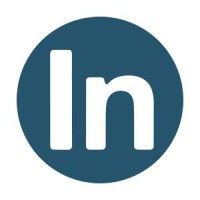 Product Description
LogMeIn Pro provides the best secure access to remote computers so everyone can stay productive and work from anywhere. Connect to computers easily with our reliable remote access tools.
Pros and Cons
High-quality camera with advanced features.
5G capable for faster data speeds.
A14 Bionic chip for seamless performance.
Expensive compared to other smartphones.
Limited storage without the option for expandable memory.
May require additional accessories for optimal use, like headphones or a charger.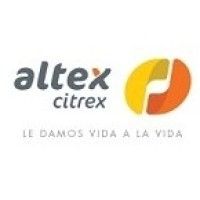 Product Description
Citrix Virtual Apps and Desktops offers a broad range of options for DaaS and VDI, aiming to deliver secure and high-performing experiences to the modern workforce.
Pros and Cons
The product offers various solutions for different use cases such as modernizing IT, securing access, and enhancing user experience.
It provides a BY INDUSTRY option, which means it's suitable for different industries such as healthcare, education, and government.
The company offers a range of resources such as blogs, events, and webinars which can help users understand and navigate the product.
The passage does not provide any detailed information about the product's pricing plans.
There is no information on the product's system requirements, which can be important for potential customers to determine that it will work with their existing infrastructure.
Some users may find it overwhelming to navigate through the different products or resources offered on the website.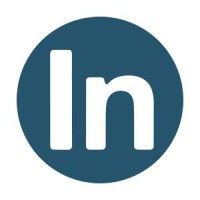 Product Description
Access and manage remote devices with LogMeIn Central's web-based console. Deploy remote access, keep systems up-to-date and automate routine tasks with ease.
Pros and Cons
Provides a centralized platform for managing and organizing various aspects of a business.
Offers robust data analytics and reporting features for improving decision-making.
Allows for easy collaboration and communication between team members.
May be too complex or overwhelming for small businesses with limited needs.
Requires some level of technical expertise to set up and customize.
Subscription fees can be costly for companies with limited budgets.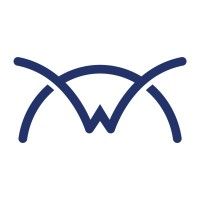 #14
ConnectWise ScreenConnect
Product Description
ConnectWise ScreenConnect is a dependable and swift remote support, access, and meeting tool. It ensures security while allowing instant connection for on-demand remote support or meetings.
Pros and Cons
They offer a wide range of cybersecurity services such as EDR/MDR, SIEM, risk assessment, vulnerability management, identity management, cloud app security, SASE, SOC services, policy management, and incident response service.
They also provide Unified Monitoring & Management services such as RMM, BCDR, ScreenConnect, access management, NOC services, and automation.
They have Business Management solutions that help TSP businesses run efficiently with integrated front and back office solutions, including PSA, CPQ, dashboards, IT documentation, profit solutions, and customer service feedback.
It is not clear if they have 24/7 customer support available for all their services.
Pricing for their cybersecurity services is not mentioned, making it difficult for potential clients to evaluate if they are within their budget.
The website navigation could be improved to make it easier for users to find what they are looking for.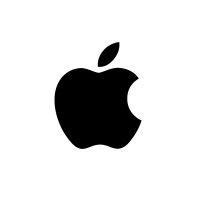 Product Description
Listen to music by Igor Spectre on Apple Music. Find top songs and albums by Igor Spectre including Time Warp (Live), We Will All Fall Down and more.
Pros and Cons
You can manage computers remotely, send files, and update settings.
The product provides access to a variety of devices and accessories such as Mac, iPad, iPhone, Watch, AirPods, TV, and Home Entertainment.
The product offers a range of tools for customizing the toolbar, managing computer lists, and scheduling tasks.
The product may have a steeper learning curve for individuals who are not familiar with remote desktop usage.
The product may have compatibility issues with certain operating systems and devices.
The product may be more expensive than other remote desktop software options available in the market.
Missing a tool?
List it here

->
Frequently asked
questions
The best remote desktop software varies based on your specific needs and goals. Popular options include RemotePC, TeamViewer, and AnyDesk. Evaluate features, pricing, security, and ease of use to find the software that aligns with your business requirements.
Remote desktop software allows users to access and control a computer or device from a remote location, resulting in increased productivity, improved collaboration, access to files/software from anywhere, and cost savings from reduced travel and hardware expenses. It also enables IT support teams to troubleshoot issues remotely and improve security by limiting physical access to sensitive data.
The common use of remote desktop software is to enable users to access and control a computer or device from another location. It allows for collaboration, support, and remote work. It also provides features for file transfer, printing, screen sharing, and session recording.
When choosing remote desktop software, consider features like ease of use, security, accessibility, device compatibility, file transfer, collaboration tools, multi-monitor support, speed, and customer support. These features will help you effectively manage and optimize remote work.
Remote desktop software is used across various industries, including IT, customer service, education, finance, healthcare, and telecommunication. It allows workers to access their office computer from a remote location, improving productivity and flexibility.
The cost of remote desktop software varies based on features and provider. It can range from free plans with limited features to monthly subscriptions starting at $20 to $300 or more depending on the scale and level of service required.
Yes, there are free remote desktop software tools. Some popular options include TeamViewer, AnyDesk, and RemotePC. These free plans often have limitations on features and access, such as limited session time or number of devices connected. However, they can be a good starting point for personal or small business use.
Remote desktop software typically requires a moderate level of technical expertise to use. Users should have a basic understanding of network configurations, firewalls, and port settings. Some remote desktop software may offer intuitive interfaces, but troubleshooting and fixing technical issues may require advanced technical knowledge or assistance from support resources.
How to use this page to find the right software
Identify your needs and requirements from the software. Consider factors like functionality, features, platform compatibility, budget, and any specific industry or personal preferences.
Based on your needs, prioritize the features or functionalities that are essential for your software.
Explore the website link of each software to gather more detailed information about it.
Modernize your operations with interactivity
📈 Automate bills, usage reports, and notifications with the journey feature
⚡ Enable people to raise issues inside the emails using forms
✉️ Use APIs to trigger and send notification and reminder emails
Early stage startup? These tools might help you
Better emails. less work.
super growth.