Best Password Manager Software in 2023
Are you looking for a Password Manager Software for your business? You have come to the right page. This guide will help you discover the best Password Manager Software of 2023 and along with a deep dive into their features, pricing, rating, etc.
What is Password Manager Software?
Password manager software is designed to help users store and manage their passwords securely. These tools can generate strong passwords and often provide additional security features such as two-factor authentication. With password manager software, users no longer have to remember numerous complex passwords for various accounts, and can instead rely on a master password to access all their stored passwords. This not only saves time but also protects against the risk of data breaches and cyber attacks.
How Password Manager Software work or function?
Password manager software works by securely storing and organizing passwords used for various online accounts. They usually employ encryption algorithms to protect the user's data from unauthorized access. Users can generate strong and unique passwords for each account without the need to remember them all. Some password manager software can also auto-fill login credentials on websites, making the login process more seamless and efficient.
Benefits of Password Manager Software?
Password manager software offers several benefits for users:
It allows users to securely store and manage all of their login credentials in one place, reducing the risk of forgetting passwords or using weak ones.

It can generate strong, unique passwords for each account, which can make it more difficult for hackers to gain unauthorized access.

It can save time and hassle by automatically filling in login information on websites and apps.

It can provide added security features, such as two-factor authentication and password sharing, to further protect user accounts.

Ultimately, password manager software can help users increase their overall online security and reduce the likelihood of identity theft or data breaches.
How we curated this list
We conducted extensive research to identify a wide range of software options within each category. This involved exploring online resources, industry publications, software directories, and user reviews. Please note that the pricing and features mentioned here are subject to change. We recommend you to visit the product website for the latest information before making a decision.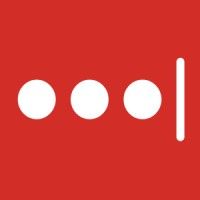 Product Description
Go beyond saving passwords with the best password manager! Generate strong passwords and store them in a secure vault. Now with single-sign on (SSO) and adaptive MFA solutions that integrate with over 1,200 apps.
Pros and Cons
Password Management - LastPass is a password management tool that can store and manage passwords for multiple accounts.
Encrypted Data - All the data stored on LastPass is encrypted, thus providing an extra layer of security to the user's sensitive information.
Cross-Platform Support - LastPass can be accessed on multiple platforms including desktop, mobile, and web-based browsers.
Cost - While LastPass offers a free version, the premium version with additional features can be expensive for some users.
Password Breaches - LastPass has suffered a few password breaches in the past which has caused concern for some users regarding the security of their information.
User Interface - Some users may find the user interface for LastPass intimidating, especially if they aren't familiar with the features and settings.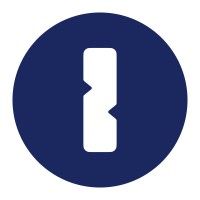 Product Description
A password manager, digital vault, form filler and secure digital wallet. 1Password remembers all your passwords for you to help keep account information safe.
Pros and Cons
Provides security for individuals, families, growing businesses, and enterprises at scale.
Offers passkeys for a password-free future and unlocks with various SSO providers.
Allows easy sharing of sensitive documents and secrets with others and offers actionable insights to reduce IT support tickets.
1Password is not a free service and requires a subscription after the 14-day trial.
Users have to rely on the cloud to access their data, which may be a concern for some people.
The complexity of the tool may be overwhelming for users who are not tech-savvy.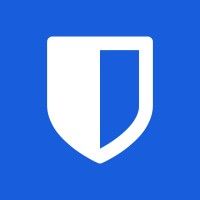 Product Description
Bitwarden is an integrated open source password management solution for individuals, teams, and business organizations
Pros and Cons
Bitwarden offers unlimited passwords and unlimited devices for all plans.
It is convenient and offers cross-platform access for mobile, browser, and desktop apps, with support for over 50 languages.
Bitwarden conducts regular third-party security audits and is compliant with GDPR, SOC 2, HIPAA, Privacy Shield, and CCPA standards.
Some features, such as enterprise policies and SCIM support, are only available with the Enterprise plan, which is relatively expensive at $5 per month per user.
The free plan only allows sharing vault items with one other user, which may not be suitable for some users.
It may require some time and effort to set up and manage Bitwarden for both individuals and businesses.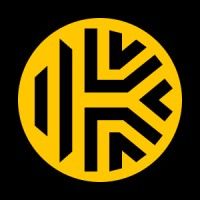 #4
Keeper Password Manager
Product Description
Keeper is the top-rated password and secrets manager for protecting businesses and families from cyberthreats. Try free now!
Pros and Cons
Keeper protects passwords and sensitive information from ransomware and ensures data security.
Offers a range of features such as password sharing, passwordless authentication, secrets management, and zero-trust security.
Provides granular notifications and reporting capabilities to support internal controls and industry requirements.
The pricing may be a bit expensive for some users.
The platform may require some learning and getting used to for new users.
Some features such as credential rotation may not be available in all plans.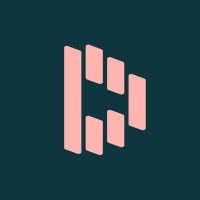 Product Description
Live a safer life online with Dashlane password manager: Store and fill in all your passwords, personal information, and payments.
Pros and Cons
Dashlane Password Manager uses zero-knowledge patented encryption, ensuring that no one, not even the company itself, can see your passwords.
The software offers unlimited secure password sharing and can fill out passwords, payments, and personal details on any device.
Dashlane continuously scans 20+ billion breach and hack records and offers dark web monitoring to provide proactive protection.
The use of a password manager carries some risk of its own, as it stores all of your login details in one place, which could be a tempting target for hackers.
Dashlane may not support certain platforms or devices, which could limit its usefulness for some users.
The premium paid plans may be expensive for some users, and there is no free version of the product available.
Product Description
Multi-platform secure password manager. One click logins on Chrome, Firefox, Safari, IE, Opera, Edge, Windows, Mac, iOS, Android.
Pros and Cons
Convenience: RoboForm makes it easy to manage multiple passwords by securely storing them and autofilling them when needed.
Stronger security: With AES-256 bit encryption and support for two-factor authentication, RoboForm ensures the protection of your data.
Multi-platform support: RoboForm is compatible with various operating systems and browsers, making it accessible from any device.
Cost: The premium and family plans of RoboForm may not be affordable for everyone.
Initial setup: It can take some time to set up the RoboForm account and import all passwords from other sources.
Dependency: If you rely too much on password managers like RoboForm, you may forget your passwords and struggle to access your account without it.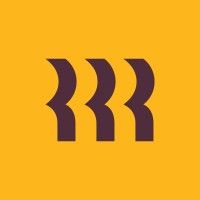 Product Description
Rippling gives you one place to run a global workforce—from your employees' payroll and expenses to computers and apps.
Pros and Cons
Unified platform for managing HR, IT, and finance, which makes it easier to keep track of all aspects of employee management.
Global workforce management feature enables hiring, paying, and managing employees worldwide.
Custom workflows automate HR, IT, and finance processes, which saves time and increases productivity.
No information about pricing plans is mentioned on the website.
Some of the finance products, such as the bill pay feature, are listed as "coming soon," which may mean they are not currently available.
The platform may not be suitable for very small businesses with fewer than two employees.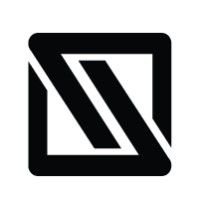 Product Description
Search Filter reduces the amount of hits you get on a given query, making it easier and faster to find the document or asset that you want.
Pros and Cons
It has an award-winning, SOC 2-compliant documentation management platform which keeps your data in one place.
It has good integration with mainstream applications such as Cisco Meraki and Microsoft Teams.
It provides dedicated on-boarding and consulting, world-class support, and affordable monthly fees.
The basic plan has a 5 user minimum which may not be suitable for small businesses.
The pricing may not be suitable for businesses with a tight budget.
Some users may require more sophisticated needs which may not be met by the basic plan.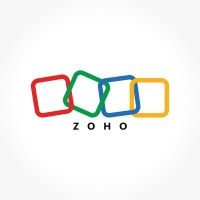 Product Description
Zoho Vault is an online password manager that acts as a digital vault for your identities. Safely manage all your passwords & protect them from cyberthreats. Try for free. No credit card required.
Pros and Cons
Zoho Vault provides unlimited password storage, seamless autofill and fine-grained admin controls.
It offers integration with hundreds of popular cloud apps as well as custom integration.
Zoho Vault follows the host-proof hosting security pattern, which encrypts and decrypts data on the client-side, ensuring security and privacy.
Zoho Vault's forever-free edition can only help individuals with password management and its premium services are paid, which might not be suitable for everyone's budget.
The accessibility of the service may be restricted by the availability of internet connection.
While Zoho Vault offers extensive visual reports, advanced password security and comprehensive audit trails, these features may not be necessary for individuals or small businesses.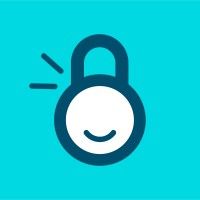 Product Description
Simple Password Management for teams to share access to the apps, services, and tools they need to keep projects moving.
Pros and Cons
Easy to use and collaborate with the whole team.
Secure password manager protects the valuable assets of the business.
Customers around the world have rated it highly for ease of use, support quality, and ease of setup.
No information on the cost and plans mentioned in detail.
No mention of the number of passwords that can be managed under one account.
No clear information about the customer support options available. Product Description
KeePass is a free open source password manager. Passwords can be stored in an encrypted database, which can be unlocked with one master key.
Pros and Cons
KeePass Password Safe helps you to manage your passwords in a secure way, which means you only have to remember one single master key to unlock the whole database.
Database files are encrypted using the best and most secure encryption algorithms currently known (AES-256, ChaCha20 and Twofish).
KeePass is free and open source software, which means you can have a look at its full source code and check whether the security features are implemented correctly.
The website uses cookies, and your personal data and information may be processed (stored, accessed, shared, and used) for personalization of ads and content.
The website uses Google AdSense for showing ads, which means your data may also be used by Google and its partners (third party vendors) for ad and content measurement, audience insights and product development.
Revoking your consent to these cookies may affect the website's functionality and user experience. Product Description
Secure your workforce with a simple & secure password vault for teams. Built for business use, Uniqkey has everything to keep your team safe.
Pros and Cons
Uniqkey makes it easy to store, create and manage passwords wherever you are.
With Uniqkey, new hires are automatically granted access to the login information they need, allowing them to start working on their tasks and contributing to your team immediately.
Uniqkey protects company password data by encrypting it and storing it locally, offline on each user's device.
Uniqkey may not be compatible with all desktop applications.
The company does not offer phone support and may take some time to respond to requests for assistance through their support center.
Uniqkey may not appeal to users who are used to traditional password creation and management methods and may require some adjustment. Product Description
NordPass password manager remembers complex passwords, auto-fills logins and online forms and lets you access it all from anywhere. Even when you're offline.
Pros and Cons
NordPass generates strong passwords for secure online accounts.
The platform can securely share passwords with co-workers, allowing for easy collaboration.
NordPass offers a 30-day money-back guarantee for personal users and a 14-day free trial for business clients.
NordPass is a paid service, which may not be feasible for some users.
The password manager requires users to store all personal and sensitive information in one place, which could pose a security risk if the platform is breached.
NordPass may not be user-friendly for some individuals who are not tech-savvy.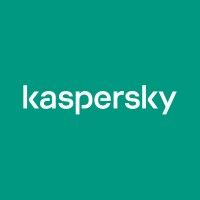 #14
Kaspersky Password Manager
Product Description
Generate strong random passwords and manage all digital passwords securely in a private vault with Kaspersky Password Manager.
Pros and Cons
Convenient to access passwords and documents from all devices with one click.
Secure as it creates unique passwords for accounts and keeps them encrypted in a vault.
Efficient as it autofills logins and online forms, saving time.
Limited to 15 entries in the free version, requiring paid upgrade for unlimited storage.
Password check feature is only available for Windows devices.
No import capabilities yet available for iOS devices. Product Description
Vault secures, stores, and tightly controls access to tokens, passwords, certificates, API keys, and other secrets in modern computing.
Pros and Cons
Secure storage and management of sensitive data.
Allows for automated credential rotation, reducing the risk of secret exposure.
Provides rich APIs to protect data with the state of the art in cryptography.
All in-person events are sold out, meaning no in-person interaction for interested users.
Being solely API-driven could mean less intuitive use for users who prefer visual UIs.
Requires some knowledge of security concepts and cryptography to fully understand and utilize all of its features.
Missing a tool?
List it here

->
Frequently asked
questions
The best password manager software depends on your specific needs and preferences. Consider options such as LastPass, 1Password, and Dashlane. Evaluate features, pricing, compatibility, and security to find the software that aligns with your personal or business requirements.
Password manager software provides benefits such as secure password storage, automated password generation, convenient access to passwords across multiple devices, and increased protection against hacking attempts. It helps individuals and businesses improve their online security and reduce the risk of data breaches.
The common use of password manager software is to securely store and manage multiple passwords, which eliminates the need to remember or write down passwords. It also generates strong passwords and allows users to autofill login credentials for websites and apps. Additionally, it provides added security features such as two-factor authentication and alerts for potentially compromised passwords.
Consider features like strong encryption, multi-factor authentication, password generator, secure sharing, autofill, cross-device synchronization, and customer support. These features will ensure that your passwords are secure, easily accessible, and protected from hackers.
Password manager software is used by various industries, including IT services, finance, healthcare, education, and more. It is a secure tool that helps businesses to protect their sensitive information and prevent unauthorized access to their accounts.
The cost of password manager software varies depending on the provider and features offered. It can range from free versions with basic features to paid plans starting at $3 per month to $50 or more annually for premium plans with advanced security and collaboration options.
Yes, there are free password manager software tools available. Some popular options include LastPass, KeePass, and Bitwarden. These free plans often have limitations on features and storage capacity. However, they can be a good starting point for individuals or small businesses looking to securely store their passwords.
Password manager software is designed to be user-friendly, requiring basic computer skills and minimal technical expertise. Users with understanding of password management concepts can easily get started. However, setting up complex security features may require some technical knowledge or assistance from support resources.
How to use this page to find the right software
Identify your needs and requirements from the software. Consider factors like functionality, features, platform compatibility, budget, and any specific industry or personal preferences.
Based on your needs, prioritize the features or functionalities that are essential for your software.
Explore the website link of each software to gather more detailed information about it.
Modernize your operations with interactivity
📈 Automate bills, usage reports, and notifications with the journey feature
⚡ Enable people to raise issues inside the emails using forms
✉️ Use APIs to trigger and send notification and reminder emails
Early stage startup? These tools might help you
Better emails. less work.
super growth.