Best Time Tracking Software in 2023
Are you looking for a Time Tracking Software for your business? You have come to the right page. This guide will help you discover the best Time Tracking Software of 2023 and along with a deep dive into their features, pricing, rating, etc.
What is Time Tracking Software?
Time tracking software is a tool used by businesses to monitor employee work hours, attendance, and productivity. It provides a digital record of time worked by employees, as well as the tasks and projects they've worked on during that time. The software can also be used to generate reports on billable hours, overtime, and employee performance metrics. Overall, time tracking software helps businesses streamline their payroll processes, optimize employee productivity, and track project costs accurately.
How Time Tracking Software work or function?
Time tracking software works by enabling businesses to record and monitor the work hours of their employees. It provides detailed reports on employee productivity, which can help businesses optimize their resources, identify areas for improvement, and improve employee performance. Time tracking software also streamlines payroll processing, ensuring accurate and timely payments for employees. Overall, it helps businesses maximize their efficiency and profitability by effectively managing their workforce.
Benefits of Time Tracking Software?
Benefits of time tracking software:
Gives a detailed insight into an employee's productivity and time efficiency.
Helps in better time management and setting realistic goals.
Provides transparency and accountability in the work force to ensure project completion on time.
Reduces the workload on HR and payroll teams for calculating billable hours and payroll.
Allows for flexible work hours and remote work, while ensuring that targets are met.
How we curated this list
We conducted extensive research to identify a wide range of software options within each category. This involved exploring online resources, industry publications, software directories, and user reviews. Please note that the pricing and features mentioned here are subject to change. We recommend you to visit the product website for the latest information before making a decision.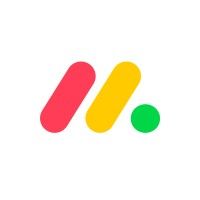 Product Description
monday.com Work OS is an open platform where anyone can create the tools they need to run every aspect of their work.
Pros and Cons
monday.com offers a wide range of tailored products designed for every aspect of teams' needs including project management, sales CRM, and development.

monday.com allows for maximum productivity by centralizing all work, processes, tools, and files into one Work OS.

monday.com offers a great variety of features including customizable dashboards, automations, and integrations that help teams stay on track and make confident decisions.
The platform may be overwhelming for some users, as it offers a lot of features that may not be necessary for their specific workflow.

While monday.com offers a free plan, some of the more advanced features are only available on the paid plans.

Some users have reported issues with the platform's performance and response times, particularly when dealing with large amounts of data.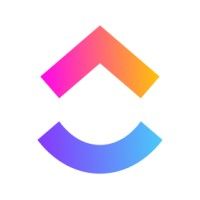 Product Description
Our mission is to make the world more productive. To do this, we built one app to replace them all - Tasks, Docs, Goals, and Chat.
Pros and Cons
ClickUp -0 offers a wide range of features to help increase productivity in the workplace, such as task management, document creation, and real-time chat collaboration.
The platform is highly customizable, with options to create templates, add custom tools, and view work in a way that works best for the user.
ClickUp -0 can be used in a variety of industries and for different types of projects, from software development to human resources management.
It may take some time for users to learn how to navigate and fully utilize all of the features offered by ClickUp -0.
Some users may find the platform overwhelming or too complex for their needs.
ClickUp -0 may not be as user-friendly for small teams or individual users who don't require as many features.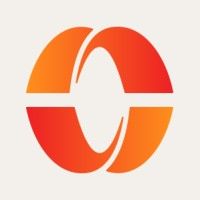 Product Description
Paylocity is the HR & Payroll provider that frees you from the tasks of today, so together, we can spend more time focused on the promise of tomorrow.
Pros and Cons
Connected HR software simplifies processes for employers and employees.
The product offers a full suite of HR solutions including payroll, time and attendance, benefits administration, and talent management, among others.
The company emphasizes innovation, HR expertise, and best-in-class service, making it a reliable partner for businesses of all sizes and industries.
No pricing information is readily available on the website, which could be inconvenient for businesses trying to compare costs with competitors.
It is unclear how customizable the product is, if at all, meaning some businesses may not be able to tailor the software to their specific needs.
Although the website claims the product is perfect for modernizing the employee experience, there are no features specifically mentioned that target employee engagement or satisfaction.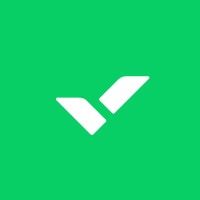 Product Description
Only Wrike's work management platform gives your team full visibility and control over all your tasks and projects. Project management software has never been more collaborative.
Pros and Cons
Offers a range of views for visualizing project progress and adjusting resources.
Provides customizable request forms to get the information your team needs to hit the ground running.
Offers real-time dashboards and analytics to understand plans, progress, and key results.
May have a steep learning curve for users who are new to project management tools.
Integrates with popular apps, but may require custom integrations for more advanced users.
While the platform offers industry-leading security, some users may have concerns about cloud data ownership.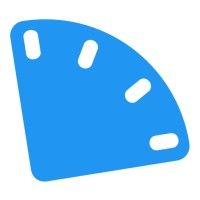 Product Description
ClickTime helps organizations plan and account for the time, costs, and revenue associated with their projects.
Pros and Cons
Easy to use and intuitive interface.
Provides real-time tracking of employee time and project expenses.
Customizable reporting and budget management features.
Limited integrations with other software.
Can be expensive for larger organizations.
Lack of advanced project management tools.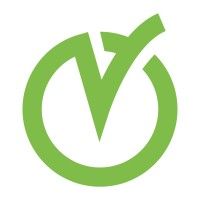 Product Description
Discover Timely Event Software, the top event technology and tools to automate and simplify the management of events, venues and learning.
Pros and Cons
The platform is highly customizable and flexible, allowing event planners to tailor it to their specific needs.
Timely Event Software offers a range of features for event management, training management, and venue management, making it a comprehensive solution for event professionals.
The software is accessible on any website or mobile app, and is compatible with multiple content management systems (CMS).
There is no information provided about the pricing structure for Timely Event Software, so it is unclear how affordable it is for different types of organizations.
It is not clear whether the software integrates with other popular event planning tools or software, which could potentially limit its functionality for some users.
The specific security measures used by Timely Event Software are not fully explained, which may be a concern for organizations that require certain levels of data security.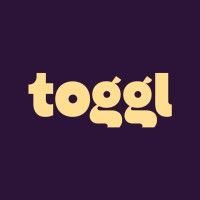 Product Description
Stress-free time tracking software, project-planning, and hiring. Designed by and for teams that work from anywhere.
Pros and Cons
Easy to use time tracking software that syncs across multiple devices for seamless time management.
Multiple time tracking apps and over 100+ integrations that can be used for integrating with other productivity tools.
Toggl Hire helps to automate the hiring process by assessing candidate's skillset thereby creating a smoother recruitment process.
The services offered are limited to time tracking and project management alone.
The free version has limited features and integration options.
Might not be suitable for businesses that do not require time tracking tools.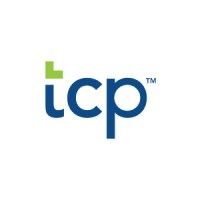 #8
TCP Humanity Scheduling
Product Description
Comprehensive Time & Attendance and Employee Scheduling software, time clocks, mobile solutions, & hundreds of integrations for payroll & ERP/HCM systems.
Pros and Cons
Automated scheduling technology can reduce the time spent on creating schedules by 80%, reducing overhead costs.
Humanity Scheduling is a cloud-based and highly rated mobile application, making it accessible and easy to use on-the-go.
The platform offers HCM integrations, giving visibility across all schedules and ensuring personnel data is easier to share with other HR tech and business software platforms.
While the platform is designed for organizations of all sizes in a range of industries, it may not have all the features necessary for some specialized businesses.
The cost of the platform is not clear from the website and would require further inquiries.
The automated scheduling technology may not be suitable for organizations with complex scheduling needs or those that prefer manual scheduling processes.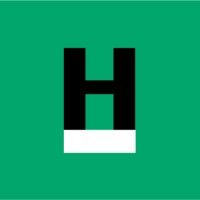 Product Description
Our employee time tracking, timesheets, and time clock app make it easy to accurately track & manage your workforce, payroll, and much more. Get a Free Trial.
Pros and Cons
The tool offers automated time tracking that makes it effortless for employees to clock in and out from anywhere, which helps in better time management.
The software provides a range of features such as geo-fencing, automated alerts, and reminders for meal and rest breaks, overtime alerts, and payroll integrations, which ensures the accuracy of data and saves time.
Justworks Hours has a high rating on various platforms such as Capterra, G2Crowd, Google Play, and Apple App Store, which indicates that it is a reliable tool that users are satisfied with.
The pricing of Justworks Hours is not mentioned in the provided passage, which could be a disadvantage for potential customers who want to compare its cost with other similar tools.
The passage does not provide any details of the customer support provided by Justworks Hours, which may cause concerns for customers who need quick support in case of any issues.
The passage also doesn't highlight if the tool provides a free trial, which can be a disadvantage for those who want to test the software before making a purchase.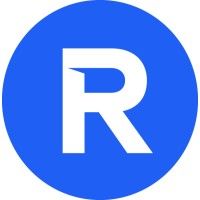 Product Description
Replicon's Free Time Tracking Software provides an all-in-one solution for Project Time Tracking, Time Attendance & Professional Services Automation. Know more!
Pros and Cons
Replicon offers a comprehensive set of products designed to help organizations become profitable with a more productive workforce.
The time tracking suite includes features such as project time tracking, expense tracking, time off management, and global compliance, which can be beneficial for businesses with employees in different geographic locations.
The AI-powered ZeroTime feature automatically captures global employee's time and work data to create review-ready timesheets.
Pricing information is not readily available on the website.
The website contains a lot of technical jargon, which may be difficult for some users to navigate.
Replicon seems to focus mainly on larger enterprises, so smaller businesses may not find the products very suitable for their needs.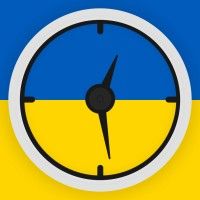 Product Description
DeskTime time tracker software lets you to track time and analyze productivity to see how your and your team's time is spent. Try the free 14-day trial today!
Pros and Cons
The DeskTime time tracker is fully automatic and eliminates human errors.
The platform is highly customizable and can be turned on and off for the whole company or specific users.
DeskTime offers a range of features, including project management and workforce management, making it a universal platform for running anything from small businesses to large enterprises.
DeskTime may not be suitable for companies or teams that prioritize more autonomy and flexibility in their workday schedules, since the platform tracks activities and time spent on work-related tasks.
The Private time feature that disables the time tracker during non-work-related breaks can be seen as intrusive or unnecessary for some employees.
Some people may feel uncomfortable with the idea that their every move is tracked and monitored, leading to issues of lack of trust between management and employees.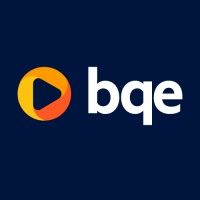 Product Description
Our all-in-one accounting and invoicing software manages everything from one platform. Stop switching between systems and start working. Try BQE CORE now.
Pros and Cons
BQE CORE is a fully integrated suite of tools that offers project management, accounting, reporting and analytics, time and expense tracking, payment processing, mobile billing and invoicing, professional services automation, human resources, and CRMs.
BQE CORE provides real-time insights into project performance, allowing for more accurate budgeting, deadline progress, and profitability analysis.
BQE CORE automates financial reports and accounting, providing instant insight into expenses, budgets, profitability, and automated invoices and ePayments to improve cash flow.
The product is designed specifically for project-based firms, which may not be suitable for organizations that don't have this type of business model.
The information provided in the passage is limited, and a deeper understanding of the product may require additional research.
The cost or pricing of BQE CORE is not mentioned in the passage, which may be a deciding factor for some potential customers. Product Description
Clock in and out with ease using our GPS time tracker app. Reap the benefits and join 60,000+ contractors using this time tracking software!
Pros and Cons
Offers GPS tracking for employees and equipment to monitor where they are and what they are working on.
Provides unlimited photo storage to track project progress, document proper procedures, and share plans, receipts, and documents.
Allows for daily project reports and progress tracking to make better business decisions and enhance productivity.
Primarily designed for construction and remote industries, so may not be suitable for other types of businesses.
While it offers integrations with project management and accounting software products, it may not work with every software.
May require additional training for employees and supervisors to fully utilize all features and tools.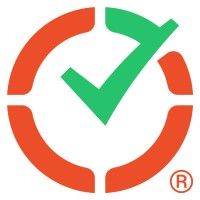 Product Description
Time Doctor is an employee time tracking software that helps you and your team get a lot more done each day. Try it for free - no credit card required!
Pros and Cons
Helps to measure and improve productivity.
Provides integrations with favorite apps for more productive use.
Offers real-time productivity analytics to improve performance no matter where you work.
Only offers a free trial for 14 days. Users have to pay to continue using the product after the trial.
The product focuses only on time tracking and productivity metrics, and does not offer other project management features.
The product may require some time investment to set up and fully utilize all of its features. Product Description
TRAXTimeCard simplifies payroll and HR with an all-in-one software. Our affordable and easy-to-use system includes tax filing and direct deposit, making it the perfect solution for businesses of all sizes.
Pros and Cons
Easy-to-use payroll software with a three-step process that saves time and offers accurate payrolls.
Single source of data ensures that employee data, including hours, wages, and withholdings, is up to date and reduces the chances of errors.
Instant access to over 100 standard, exportable payroll reports and a built-in employee experience that allows employees to access paycheck information on the go.
Exclusively designed for U.S.-based businesses, so businesses with employees located outside the United States can't use the software.
Despite the promise of federal, state, and local tax filing, it's unclear how accurate the feature is and whether it can handle any unique tax laws in each state.
The pricing of the software is not mentioned in the passage, so there might be a concern regarding cost and whether it would fit in with the company budget.
Missing a tool?
List it here

->
Frequently asked
questions
The best time tracking software depends on your specific needs and goals. Some popular options include Toggl, Harvest, and RescueTime. Evaluate features, pricing, scalability, and integration capabilities to find the software that aligns with your business requirements.
Time tracking software offers benefits such as increased productivity, accurate time tracking, project management, invoicing, payroll management, and team collaboration. It helps businesses improve time management, better manage resources, and enhance overall efficiency.
The common use of time tracking software is to monitor and record the time spent on different tasks and projects by employees. It enables businesses to improve productivity, track billable hours and budgets, manage remote teams, generate timesheets, and streamline payroll and invoicing processes. It also provides features for project management, scheduling, and reporting to increase efficiency and profitability.
When choosing time tracking software, consider features like time tracking abilities, manual time entry, mobile accessibility, reporting and analytics, integrations with other tools, invoicing and payment features, and customer support. These features will ensure effective tracking and management of time for yourself or your team.
Time tracking software is used across various industries, including but not limited to, professional services, IT, construction, healthcare, hospitality, and retail. It helps businesses to monitor employee productivity, manage projects effectively, and bill clients accurately.
The cost of time tracking software can vary depending on the features and level of service required. It can range from free plans with limited features to monthly subscriptions starting at $5 to $30 per user or more for advanced functionality and support.
Yes, there are free time tracking software tools available. Some popular options include Toggl, RescueTime, and Clockify. These free plans often have limitations on features and the number of users, but they can be a good starting point for small businesses or individuals looking to track their time.
Time tracking software varies in complexity, but many are designed to be user-friendly with minimal technical expertise required. Basic computer skills and understanding of time management concepts are generally enough to get started. However, more advanced features or integrations may require some technical knowledge or assistance from support resources.
How to use this page to find the right software
Identify your needs and requirements from the software. Consider factors like functionality, features, platform compatibility, budget, and any specific industry or personal preferences.
Based on your needs, prioritize the features or functionalities that are essential for your software.
Explore the website link of each software to gather more detailed information about it.
Revolutionize productivity and planning with interactivity
⚡ Involve customers in the planning process with interactive surveys
✉️ Improve productivity by inserting forms in emails
🤝 Allow your network to book a meeting with you inside the email
Early stage startup? These tools might help you
Better emails. less work.
super growth.