Best Text To Speech Software in 2023
Are you looking for a Text To Speech Software for your business? You have come to the right page. This guide will help you discover the best Text To Speech Software of 2023 and along with a deep dive into their features, pricing, rating, etc.
What is Text To Speech Software?
Text to speech software converts written text into spoken words, making it possible for individuals with visual impairments or reading difficulties to access written content more easily. This software uses artificial intelligence and machine learning algorithms to create natural-sounding speech, with some options allowing for custom voice creation. Additionally, text to speech software can be useful for language learning and helping writers identify errors or awkward phrasing in their written work when read aloud.
How Text To Speech Software work or function?
Text to speech software converts written text into spoken words. The software works by analyzing the written text and using natural language processing algorithms to create a synthesized voice that speaks the words aloud. The software can also be customized to produce different voices, accents, and languages. Text to speech software has numerous applications, including as an assistive technology for the visually impaired, for language learning, and for creating audio content such as audiobooks and podcasts.
Benefits of Text To Speech Software?
Text-to-speech software saves time by allowing users to listen while performing other tasks like driving or exercising.
It increases accessibility for those who have difficulty reading or have visual impairments.
It can be an aid for language learners to improve their pronunciation and listening skills.
It allows for customization of voice and speed preferences to suit individual needs.
It can also be used for creating voiceovers for videos or presentations. Overall, text-to-speech software can improve productivity, accessibility, language learning, and personalization.
How we curated this list
We conducted extensive research to identify a wide range of software options within each category. This involved exploring online resources, industry publications, software directories, and user reviews. Please note that the pricing and features mentioned here are subject to change. We recommend you to visit the product website for the latest information before making a decision.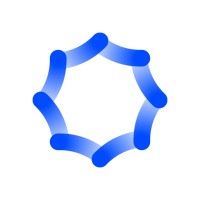 Product Description
Create AI videos by simply typing in text. Easy to use, cheap and scalable. Make engaging videos with human presenters — directly from your browser. Free demo.
Pros and Cons
With Synthesia, users can create professional-looking videos in just 15 minutes, without requiring any equipment or video editing skills.
Synthesia offers over 140 diverse AI avatars and 120+ languages and accents to choose from, making it easy to create videos that are as diverse as the team creating them.
The cost-saving benefits of Synthesia are highlighted by the example given in the passage, where Teleperformance saves $5,000 per video using Synthesia over traditional methods.
Localizing content can still require extra time and resources, despite the benefits of Synthesia's efficient video creation process.
While Synthesia offers over 60 pre-designed video templates, some users may feel that this limits their creativity when creating videos.
Although Synthesia's intuitive interface is suitable for beginners, users may still need to invest some time in learning how to use the platform effectively.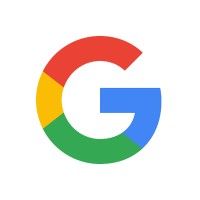 #2
Google Cloud Text-to-Speech
Product Description
Turn text into natural-sounding speech in 220+ voices across 40+ languages and variants with an API powered by Google's machine learning technology.
Pros and Cons
Google Cloud offers AI and ML capabilities, which can help businesses make smarter decisions and gain a competitive advantage.
The platform gives users the ability to run their apps wherever they need them, making it flexible and accessible.
Google Cloud's global infrastructure is built on the same infrastructure as Google, so users can have confidence in the platform's performance and reliability.
Some businesses may find Google Cloud to be expensive, especially if they require a lot of storage and bandwidth.
Users may face a learning curve when getting started with Google Cloud, as it requires more technical expertise than some other platforms.
While Google Cloud offers excellent security and compliance features, some businesses may have concerns about storing their data on a third-party platform.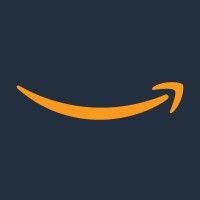 Product Description
Amazon Polly turns text into lifelike speech, allowing you to create applications that talk and build entirely new categories of speech-activated applications.
Pros and Cons
Amazon Polly is a text-to-speech service that provides lifelike voices in dozens of languages to build speech-activated applications.
The service allows customization and control of speech output, supporting lexicons and Speech Synthesis Markup Language (SSML) tags.
Amazon Polly provides fast response times and offers 5 million free characters per month for 12 months with the AWS Free Tier.
The pricing for Amazon Polly can be higher compared to other text-to-speech services.
The service may not be suitable for advanced users who require more complex features and integrations.
The quality of speech output may not be as high as human speech, especially for languages with less support and fewer lifelike voices. Product Description
Hour One's AI-powered video generator creates engaging product videos using photo-realistic virtual presenters, perfect for any organization looking to promote their products effectively.
Pros and Cons
Buyer Protection Program ensures safety for customers.
Fast and easy transfer process.
Flexible payment options available through Adyen.
VAT is applied to all goods and services in the European Union, including domain name purchases.
The Lease to Own model can be expensive with long term service fees added.
Buyers risk losing all paid installments if they cancel the transaction. Product Description
Create professional AI videos with ease using HeyGen's intuitive platform. With 100+ realistic AI avatars, you can customize and personalize your videos with just a few clicks, drags, and typing. Perfect for businesses and individuals looking to create engaging video content quickly.
Pros and Cons
HeyGen is an AI-based video generation platform that can create professional business videos for various use cases like marketing, sales, training, onboarding, and news.
HeyGen offers access to 100+ realistic and customizable avatars that can lip-sync with 300+ voices in over 40 languages.
HeyGen requires no video editing skills and offers text-to-video conversion in just a few minutes. It also allows users to upload their real voice to create a personalized avatar.
HeyGen may not offer as much customization and flexibility as other video editing tools since it follows a more standardized and AI-based approach.
The quality and realism of the videos created using HeyGen may depend on the quality of the input script, voice, and avatar chosen.
Users may need to have a fast and stable internet connection to use HeyGen effectively since it generates all videos online from the browser.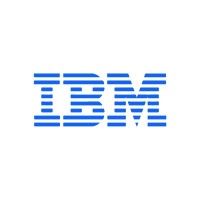 #6
IBM Watson Text to Speech
Product Description
Put AI to work to unlock productivity and innovation with IBM Watson.
Pros and Cons
The Watsonx platform is enterprise-ready and is designed to multiply the impact of AI across businesses.
Watson Orchestrate, Watson Assistant, Watson Code Assistant and Watson Discovery are all products that infuse AI and automation into core business workflows, which unlocks new levels of productivity.
The AI solutions have delivered successful results for clients like Camping World and LegalMation.
General availability for Watsonx.ai and Watsonx.data is expected only in July, which could delay adoption for businesses looking to use these products.
General availability for Watsonx.governance is expected only in October, so businesses may have to wait longer to use the governance feature.
The cost of implementing AI solutions from IBM Watson could be high, which may make it less accessible for some businesses.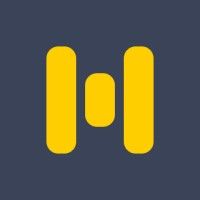 Product Description
AI Voice Generator in 20 languages. 120+ realistic text to speech voices to create the perfect AI voiceover. Go instantly from text to voice with ease.
Pros and Cons
Offers a vast library of voices in multiple languages for various purposes including e-learning, podcasts, video voice-overs, advertisements, and explainer videos.
Murf's smart AI technology allows for control over pitch, punctuations, and emphasis to make the AI voices convey the message in the desired tone.
Murf offers customization options including syncing audio files with the voice of your choice, adjusting the ratio of voice to music, voice cloning services, and an AI voice changer feature.
Voice generation time is calculated and consumed every time a newly created text block is rendered or when modifying text in an existing text block.
Currently, voice cloning services are only available in the English language.
Although Murf's extensive library of voices is a plus, it may be overwhelming to select from over 120+ text to speech voices in 20+ languages for someone who is new to the platform.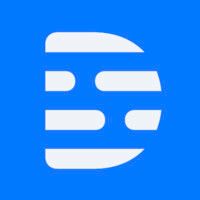 Product Description
There are simple podcast & video editors and there are powerful ones. Only Descript is both & it features magical AI, so you can skip the hard part of editing. Get started for free.
Pros and Cons
GPT-4 is coming to Descript, which means better accuracy and speed in transcription.
Descript provides an all-in-one tool for video and podcast editing, which means users can write, record, transcribe, edit, collaborate, and share their videos and podcasts all in one place.
Descript offers a free plan, allowing users to try its features without a credit card, with paid plans starting at $12 per month.
There isn't much information provided about what GPT-4 is and how it will work with Descript.
It's unclear if Descript has any limitations in terms of the length of videos or podcasts that can be edited.
The pricing for paid plans isn't clearly explained - it's not clear what features are included at each price point.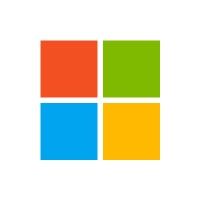 #9
Azure Text to Speech API
Product Description
Build apps and services that use AI voice generators to speak naturally using synthesized speech. Engage customers with text readers and text to speech conversions.
Pros and Cons
Offers a wide range of products and services, including AI, machine learning, analytics, and more.
Provides global infrastructure and cloud solutions that are secure and future-ready.
Provides customer enablement with tools, guidance, and resources to plan and implement a clear cloud journey.
Some products and services may be too specialized and not applicable to all users.
The vast range of products may make it confusing and overwhelming for some users.
Some customers may have concerns about the reliability and security of cloud-based solutions.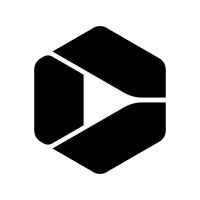 Product Description
Find the perfect AI actor. Pick from our library of 30+ AI presenters to make the most authentic connection with your audience.
Pros and Cons
Offers a large selection of AI actors including diverse ethnicities and languages.
Provides the ability to work with them to create custom AI presenters.
Features a range of tools to create professional videos at scale, fast.
The service only allows up to four actors in one scene.
The service is not free and requires a paid plan to access the more advanced features.
The service moderates content, which may limit creative freedom in terms of language or other potentially offensive content.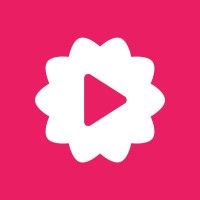 Product Description
Create text to video and text to speech content with ai powered voices in minutes. Get started today and create videos and voiceovers with life-like AI voices!
Pros and Cons
Fliki has over 1000 lifelike text-to-speech voices in 75 different languages, ensuring that there is a voice that suits everyone.
Fliki has a rich stock media library with millions of images, video clips, and background music to choose from.
Fliki allows users to turn text into videos with AI voices in just two minutes, which can significantly increase time spent on websites with videos.
Fliki may not be suitable for those who prefer to use human voices in their videos instead of synthetic voices.
While Fliki has a rich stock media library, users may still need to pay for certain images or music clips to use them in their videos.
Depending on the length and complexity of the original text, Fliki's AI may not be able to accurately summarize the content and create a suitable video. Product Description
AI Voice Generator with 600+ AI voices. Generate realistic Text to Speech voice over online with AI. Convert text to audio and download as MP3 & WAV files.
Pros and Cons
Offers a wide variety of AI-generated voices in multiple languages for creating realistic text-to-speech audio.
The platform allows for customization and fine-tuning of voice inflections, pronunciations, and speech styles.
Can be used for commercial purposes and offers a free version for previewing voices.
The quality of AI-generated voices may not be as good as real human voices, and may lack emotion and natural intonation.
The pricing may not be affordable for small businesses or individuals who may only require occasional use.
The platform may require some technical knowledge on using SSML and other customized features, which may be challenging for beginners. Product Description
Pros and Cons
Offers a variety of services, including writing, editing, critique, planning, and messaging.
Provides coaching and writer's workshop services to help improve writing skills and communication strategy.
Provides a free initial consultation to discuss services and determine if they are a good fit for the customer's needs.
The website does not provide information regarding pricing for services, which could be a potential drawback for potential customers.
It is not clear if the company specializes in any specific type of writing or communication, which may impact the quality of services offered.
The website does not provide any reviews or testimonials from past clients, which may make it difficult for customers to assess the quality of the services. Product Description
Experience the best AI Video generation platform with AI Avatar. Don't worry about hiring, recording, editing videos or licensing models. Prepare your script and get your first AI video in 5 minutes or less.
Pros and Cons
The AI software can save time and money by streamlining video production.
The AI-generated videos have natural avatars and can be used for different purposes such as training and social media.
The software offers hassle-free features like one-click subtitle generation.
The quality of the AI-generated videos may not match the quality of videos created by human videographers.
The AI software may not be able to capture certain nuances that a human speaker could convey in a video.
Some users may prefer more control over the video creation process, which may not be possible with the AI software. Product Description
Transform your content with high-quality, AI generated voiceovers. Our AI text-to-speech solution offers natural, professional voices in 100 languages. Boost your brand with engaging audio today!
Pros and Cons
High-quality voices and speech synthesis technology that sounds natural and human-like.
Multiple language support with over 50 languages available.
Wide range of use cases, including e-learning, audiobooks, and podcasting.
LOVO's pricing is higher than some of its competitors.
Limited customization options for the generated voiceovers.
The user interface can be confusing and overwhelming for some users.
Missing a tool?
List it here

->
Frequently asked
questions
The best text-to-speech software will depend on specific needs and goals. Popular options include NaturalReader, Amazon Polly, and Google Text-to-Speech. Evaluate features, voice quality, pricing, and integration capabilities to find the software that aligns with your requirements.
Text to speech software offers numerous benefits such as converting text to speech, improving reading speed, enhancing comprehension, reducing eye strain, increasing accessibility for visually impaired individuals, and improving language learning. It helps individuals save time and enhance productivity.
The common use of text to speech software is to convert written text into spoken words. It is used to improve accessibility for people with visual impairments, create audio versions of articles and books, and enable hands-free operation of devices. It also provides features for adjusting voice speed, tone, and language to suit individual preferences.
When choosing text-to-speech software, consider features like quality of voice, language support, customization options, natural-sounding voices, ease of use, integration options, and customer support. These features will help you effectively convert text into spoken audio, enhancing user experience on your website or application.
Text to speech software is used in various industries, including healthcare, education, automotive, telecommunication, entertainment, and more. It is a versatile tool that helps businesses and individuals to convert written text into spoken audio, improving accessibility, productivity, and overall user experience.
The cost of text to speech software varies depending on features, provider, and level of service. It can range from free plans with limited features to paid subscriptions starting at $10 to $1000 or more per month.
Yes, there are free text-to-speech software tools available. Popular options include NaturalReader, Balabolka and eSpeak. These tools often have limitations on the number of words per conversion and voices available. However, they can be a good starting point for individuals or small businesses with basic text-to-speech needs.
Text to speech software is typically designed to be user-friendly and requires minimal technical expertise. Basic computer knowledge should be enough to get started. However, more advanced features or customization may require further technical knowledge or assistance from support resources.
How to use this page to find the right software
Identify your needs and requirements from the software. Consider factors like functionality, features, platform compatibility, budget, and any specific industry or personal preferences.
Based on your needs, prioritize the features or functionalities that are essential for your software.
Explore the website link of each software to gather more detailed information about it.
Modernize your operations with interactivity
📈 Automate bills, usage reports, and notifications with the journey feature
⚡ Enable people to raise issues inside the emails using forms
✉️ Use APIs to trigger and send notification and reminder emails
Early stage startup? These tools might help you
Better emails. less work.
super growth.