Best Event Registration Software in 2023
Are you looking for an Event Registration Software for your business? You have come to the right page. This guide will help you discover the best Event Registration Software of 2023 and along with a deep dive into their features, pricing, rating, etc.
What is Event Registration Software?
Event registration software is a tool that allows event organizers to manage registrations, ticket sales, and attendance tracking. This software streamlines the event registration process, simplifying attendee registration and payment collection while providing real-time event data to organizers. With event registration software, organizers can easily create customizable registration forms, set pricing and ticket types, and manage event capacity. Additionally, attendees have the ability to register and manage their own information, making the registration process easy and efficient.
How Event Registration Software work or function?
Event registration software streamlines the process of registering for events. This tool allows individuals to easily register and pay for events, while organizers can manage attendee lists and track registrations. The software offers features such as customizable registration forms, ticketing, event management, analytics, and more, making it an all-in-one solution for event planning. With this software, event organizers can focus on creating a great event experience while leaving the registration process to the software.
Benefits of Event Registration Software?
Benefits of Event Registration Software:
Streamlines the event registration process, saving time and reducing errors.
Enables participants to register conveniently online, anytime.
Provides customizable registration forms and payment options.
Allows event organizers to track attendee data and communications.
Offers real-time reporting and analytics for better event management decision-making.
With event registration software, event organizers can efficiently manage events, increase attendee satisfaction, and ultimately boost the success of their events.
How we curated this list
We conducted extensive research to identify a wide range of software options within each category. This involved exploring online resources, industry publications, software directories, and user reviews. Please note that the pricing and features mentioned here are subject to change. We recommend you to visit the product website for the latest information before making a decision.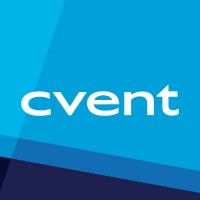 Product Description
Cvent's all-in-one event platform simplifies event management and provides valuable insights. It's perfect for any event - in-person, virtual, or hybrid and helps maximize value for organizers and attendees alike. With Cvent, you can easily find suppliers, engage attendees, maximize sponsor value and capture important event data. As a global leader in event marketing and management technology, Cvent supports events of all types, sizes, and complexities.
Pros and Cons
Cvent offers a complete solution for virtual, in-person, and hybrid event success, making it a one-stop-shop for event planners.
The platform provides tools for attendee engagement, such as the Attendee Hub, Appointments, Mobile Event Apps, Check-in & Badging, and Lead Capture.
Cvent offers actionable insights through its App Marketplace, Integrations, Surveys & Feedback, and Engagement Scoring, which can help planners make informed decisions for their events.
There is no information on the pricing for Cvent's products, making it difficult for potential customers to determine whether it is within their budget.
It is unclear how user-friendly the platform is for beginners, and whether it requires a steep learning curve.
While Cvent offers a range of products for event marketing and management, venue sourcing, and supplier solutions, some customers may prefer more specialized platforms that cater specifically to their needs.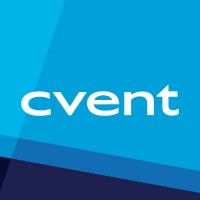 Product Description
Cvent Registration simplifies event planning with a complete set of tools. Create, plan, and manage your event with ease and style, from registration to marketing. Build stunning, branded event websites to make your event a success.
Pros and Cons
Cvent offers a complete solution for virtual, in-person, and hybrid event success, making it easy for event planners to manage all aspects of their events in one place.
The platform offers a range of attendee engagement features such as mobile apps, appointment scheduling, and lead capture, which can enhance the overall event experience for attendees.
Cvent Supplier Network allows event planners to search for over 300,000 global venues and vendors for free, making it much easier to source the right suppliers for their events.
Pricing for Cvent's services can be high, making it potentially unaffordable for smaller events or organizations with limited budgets.
The platform can have a steep learning curve for new users, which may require more time and effort to get accustomed to the various features and tools available.
While Cvent's webinar platform is praised for its flexibility and engagement features, it may not be able to offer the same level of interactivity as some other, more specialized platforms.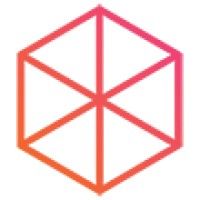 Product Description
vFairs is the only event platform that offers best-in-class event support to help you host stress-free hybrid, in-person and virtual events.
Pros and Cons
vFairs offers a wide range of solutions for different types of events, including in-person, hybrid, and virtual events, catering to a variety of audiences.
The platform provides customer support throughout the project, ensuring all needs are met and queries are addressed.
Users can enjoy a range of features, such as event registration tools and networking features, to deliver successful events.
Without pricing information available upfront, it may be difficult for users to determine whether vFairs is an affordable option for their events.
The range of features available can be overwhelming for users who are new to event management platforms.
While vFairs promises to offer solutions for events of any size, the effectiveness of these solution may vary depending on the size and complexity of an event.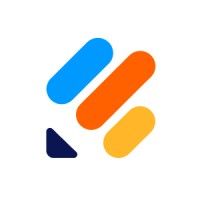 Product Description
Create forms and surveys for free with Jotform's drag-and-drop form builder. Start collecting registrations, applications, orders, and payments today.
Pros and Cons
Jotform's powerful features, such as conditional logic, payment acceptance, and workflow automation, can save users time by streamlining form submissions.
The ability to integrate with 150+ other business apps allows for convenient and efficient data collection and organization.
Jotform offers a variety of templates for different types of forms, including healthcare, education, and non-profits, making it easier for users to create the form they need.
While Jotform offers a free version, some of its more advanced features and integrations require a paid subscription, which may not be feasible for smaller businesses or organizations.
Users must have an internet connection to use Jotform's online Form Builder, which could be an issue for those in areas with weak internet connectivity.
The vast number of customization options may be overwhelming for users with limited technological expertise, and could result in a longer learning curve for some users.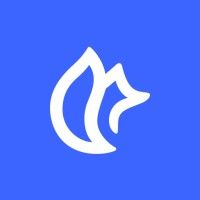 Product Description
Get the best event management system that does more and costs less. RegFox is used by over 50,000+ event organizers and will save you thousands of dollars.
Pros and Cons
Real View Builder allows event organizers to create an event page without any code.
RegFox offers easy reporting and exporting of all sales and data.
The platform offers payment plans that allow attendees to pay for registration with installments.
RegFox charges a fee of $0.99 cents + 1% per paid attendee, which may not be affordable for small events.
The platform may not offer as many integrations with third-party tools as some competitors.
RegFox's customer support may not be available 24/7.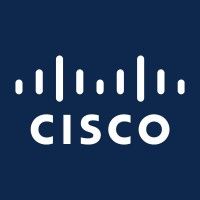 #6
Webex Events (formerly Socio)
Product Description
From risk-based prioritization pioneer to joining forces with the leader in enterprise management and security, Kenna.VM is now Cisco Vulnerability Management.
Pros and Cons
Accommodate up to 100,000 attendees and reach global audiences with real-time translations in 100+ languages.
Encourage active participation with moderated Q&A, live polling, chat, emoji reactions, and gesture recognition.
Deliver virtual webinars with confidence: Practice before presenting, simplify webinar management, and set the stage for success.
No mention of pricing plans, which might make users uncertain about investing in the service.
The list of solutions and devices available might be overwhelming for some users and difficult to navigate.
The focus on webinars might make users question if the platform is suitable for other forms of communication such as video conferencing or messaging.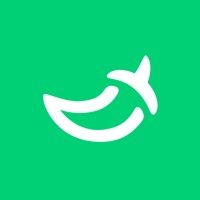 Product Description
Sell tickets online for your event, recurring event or multi-day event with TicketSpice ticketing system with mobile ticketing included. E-Ticketing made easy.
Pros and Cons
Event Page Builder: TicketSpice offers a drag and drop builder to create powerful ticketing pages, which gives users full control over their event page design and layout.
Daily Payouts: TicketSpice provides fast and direct access to event funds daily or weekly, which is great for event organizers who need cash flow management to run their event.
Real Time Analytics: With TicketSpice, event organizers get real-time visibility into their event's performance and conversion rates, which allows them to make informed decisions based on data.
Pricing: Although TicketSpice claims to be highly customizable and unbelieveably affordable, the pricing structure is not clearly outlined on the main page of their website. It requires users to sign up to get pricing information.
Limited Social Media Tools: TicketSpice claims to have social media tools, but doesn't provide details on what these tools are and how they can be utilized.
No Free Trial: Unlike many of its competitors, TicketSpice does not offer a free trial period for its users to test out the product before committing to a paid plan. Product Description
Eventbrite brings people together through live experiences. Discover events that match your passions, or create your own with online ticketing tools.
Pros and Cons
Encourages users to upgrade their browser for better security and performance.
Provides a diverse range of event listings which caters to a variety of interests.
Offers a variety of event planning and management tools.
May limit access to the site for users who are unable or unwilling to upgrade their browser.
Some users may find the site overwhelming or difficult to navigate due to the extensive range of categories and listings.
The site's user interface and design may not appeal to everyone.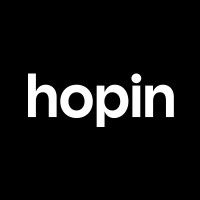 Product Description
See how Hopin products can work for you by joining the millions of people already using StreamYard, Session, Streamable, Hopin Events, and more
Pros and Cons
Hopin offers a suite of audience engagement tools like StreamYard, Session, Streamable, and Hopin Events to help you create professional live streams, host webinars, and run events.
Hopin's products are designed to connect people, build communities, and power business. They also ensure global interaction and authentic connection between people.
Hopin has received positive feedback from customers for its event management platform, professional live streaming, and simple video hosting tool.
Some of Hopin's products like "Project C" are still in development and not available yet for use.
Although Hopin's products are aimed at improving audience engagement, they might not be suitable for every business need.
Hopin's pricing model might be a little high for some businesses, especially for those organizing smaller events.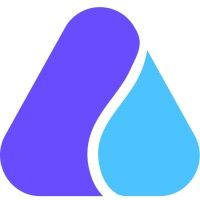 Product Description
Host highly customizable virtual and hybrid events to deliver immersive and interactive experiences to your audience. Book a demo today.
Pros and Cons
The platform offers an all-in-one solution for hosting webinars and events, making it convenient for businesses to use.
Airmeet provides branded and customizable event experiences, allowing companies to showcase their brand in a unique way and create memorable event experiences for attendees.
The platform offers rich intent data that can be used to increase revenue and conversions.
There is no information on the pricing of the Airmeet platform and its different features, making it difficult to evaluate if it is cost-effective for businesses.
While the platform offers 24/7 support and services, it is unclear if this service is accessible to all customers or if it is limited to specific tiers of the platform.
It is not clear if the platform supports a large number of attendees or if there are limitations to the number of participants that can join an event or webinar.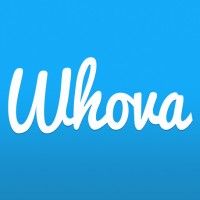 Product Description
Whova event app, online registration, event management software, and event marketing help you create the most engaging and organized event ever. Learn more
Pros and Cons
Provides an all-in-one solution for event management for in-person, hybrid, and virtual events.
Offers an award-winning event app to provide the best experience to attendees.
Delights sponsors and exhibitors with various opportunities embedded into Whova's event app and live slideshow.
The pricing is not mentioned on the website.
It may not be suitable for small-scale events or organizations as it is geared towards larger events.
There may be a learning curve for those who are not familiar with event management software.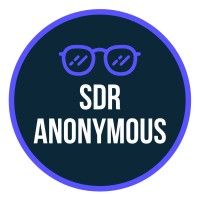 Product Description
BigMarker combines powerful webinar software with robust marketing features to create the world's first end-to-end webinar solution.
Pros and Cons
BigMarker offers a comprehensive platform for hosting virtual, hybrid, and in-person events.
The platform includes features such as registration, event badging, mobile event apps, media hubs, and networking.
BigMarker provides integrations to connect data to a CRM system.
Pricing for the platform is not provided on their website and requires requesting a demo to learn more.
The platform's features may be overwhelming for smaller businesses with limited event needs.
There is no mention of built-in tools for event marketing, which may require additional resources to promote events hosted through BigMarker. Product Description
Swoogo is a simple, functional and DIY event management platform that connects people from anywhere. Its superpower is streamlined processes, making it user-friendly and efficient.
Pros and Cons
Limitless customization in registration process: The product allows users to customize the registration process according to their event requirements, which can lead to better attendee experience.
Full insight into attendee and event engagement: The product provides full insights into the attendees and event engagement, which can help the organizers to make data-driven decisions.
Easy event marketing: The product offers event marketing solutions like websites and emails, which can help the organizers to promote their events more effectively.
Pricing information not available: The passage doesn't provide any information about the pricing of the product, which can be a concern for potential customers.
Limited information about security and compliance: The passage only briefly mentions security and compliance, which may raise questions about the product's security measures.
No mention of customer support: The passage doesn't provide any information about the customer support provided by the product, which can be a concern for customers who may face technical difficulties.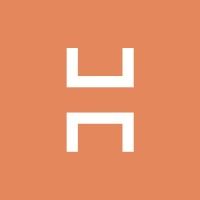 Product Description
Host your webinars & events with our online event technology platform. Hubilo is rated in the Top 3 online event software for managing events and virtual experiences. Request a demo today!
Pros and Cons
The platform provides a comprehensive solution for all types of events - in-person, virtual, and hybrid, allowing for greater flexibility in event planning.
The platform offers a variety of features such as engagement tools, branding options, analytics, and broadcasting studio, which can enhance the overall event experience for attendees.
The platform allows for personalized event marketing with customizable email campaigns and landing pages, making it easier to attract potential attendees and boost ticket sales.
There is no mention of pricing, which can be a determining factor when selecting an event platform.
The platform may have a steeper learning curve for users who are unfamiliar with some of its advanced features and integrations.
The platform's focus on generating revenue may not be suitable for smaller events that prioritize community building over financial gain. Product Description
Reliable, simple event marketing software for any occasion. Create a beautiful event website, sell tickets, and promote your event online.
Pros and Cons
Easy-to-use website builder for creating a professional-looking event website in minutes.
Fully-customizable event registration process with the ability to add unlimited custom questions and ticket selling with zero ticketing fees.
Pre-built invites with the ability to customize design and features like delivery tracking, bulk list upload, and automatic reminders.
Limited templates available for creating an event website.
Some important features like integrations are available only in the paid plans.
24/7 support is only available for immediate and urgent requests.
Missing a tool?
List it here

->
Frequently asked
questions
The best event registration ticketing software depends on the specific needs and goals of the event. Popular options include Eventbrite, Cvent, and Ticketmaster. Evaluate features, pricing, customization options, and integrations to find the software that aligns with your event requirements.
Event registration ticketing software provides benefits such as streamlined registration process, secure online payments, real-time attendee tracking, customized branding, marketing integrations, and data collection. It helps businesses manage events, increase attendance, improve customer experience, and gather valuable insights.
The common use of event registration ticketing software is to create, manage and sell tickets for events. It enables organizers to set up event pages, ticket types, pricing, payment processing, attendee management, and communication. It also provides features for event promotion, tracking, and analytics to optimize ticket sales and attendance.
When choosing event registration ticketing software, consider features like event registration management, ticket sales, payment processing, attendee communication, customization, reporting and analytics, integration options, mobile accessibility and customer support. These features will ensure smooth and efficient management of your events and ticket sales.
Event registration ticketing software is used by various industries such as entertainment, sports, music, conference, and exhibition. It is an essential tool for event organizers to manage attendee registrations, payments, and ticketing operations.
The cost of event registration ticketing software varies depending on factors such as features, provider, and the size of the event. It can range from free plans with basic features to advanced plans with custom pricing based on the needs of the event. Pricing can start from as low as $0 to several hundred or thousands of dollars per event.
Yes, there are free event registration ticketing software tools available. Some popular options include Eventbrite, Eventzilla, and Ticket Tailor. These free plans often have limitations on features, ticket sales, and attendees. However, they can be a good starting point for small events or those with basic ticketing needs.
Event registration ticketing software typically requires basic computer skills and understanding of registration processes. However, advanced features such as custom reporting or integrations with other software may require some technical knowledge or assistance from support resources. Overall, the software is designed to be user-friendly and intuitive.
How to use this page to find the right software
Identify your needs and requirements from the software. Consider factors like functionality, features, platform compatibility, budget, and any specific industry or personal preferences.
Based on your needs, prioritize the features or functionalities that are essential for your software.
Explore the website link of each software to gather more detailed information about it.
Elevate your marketing campaigns with interactivity
📈 Increase engagement and conversions with interactive emails
✉️ Automate lifecycle email marketing for pin-point targeting with emails
⚡ Nurture leads with fun widgets like spin-the-wheel, quizzes, polls, etc
Early stage startup? These tools might help you
Better emails. less work.
super growth.