Best Lead Scoring Software in 2023
Are you looking for a Lead Scoring Software for your business? You have come to the right page. This guide will help you discover the best Lead Scoring Software of 2023 and along with a deep dive into their features, pricing, rating, etc.
What is Lead Scoring Software?
Lead scoring software is a marketing tool that helps businesses identify the quality of leads they generate by assigning a score to each lead based on their behavior and interests. This software allows marketers to prioritize leads and focus on those that are most likely to convert into customers. By analyzing different data points such as website visits, email opens, and content downloads, lead scoring software can provide valuable insights into the interests and needs of potential customers, helping businesses tailor their marketing strategies and improve their overall ROI.
How Lead Scoring Software work or function?
Lead scoring software works by assigning a numerical value to a lead based on their actions and behavior, such as website visits and email engagement. The software then analyzes this data to determine where the lead is in the sales funnel and how likely they are to make a purchase. This allows sales teams to prioritize their efforts on the most promising leads, increasing the chances of closing a sale and maximizing revenue.
Benefits of Lead Scoring Software?
Benefits of lead scoring software:
Helps identify and prioritize high-quality leads for sales teams.
Streamlines communication between marketing and sales departments.
Allows for personalized lead nurturing and targeted marketing campaigns.
Increases conversion rates and ROI by focusing on qualified leads.
Provides data-driven insights for continuous improvement of lead generation strategies.
How we curated this list
We conducted extensive research to identify a wide range of software options within each category. This involved exploring online resources, industry publications, software directories, and user reviews. Please note that the pricing and features mentioned here are subject to change. We recommend you to visit the product website for the latest information before making a decision.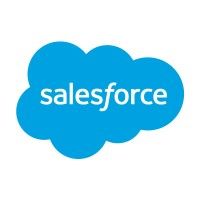 Product Description
Sales force automation enables you to grow your accounts, find new customers, and close deals faster, from anywhere. Learn how Sales Cloud can help.
Pros and Cons
Sales Cloud is equipped with AI and automation to help businesses sell smarter, faster, and more efficiently.
The platform provides a complete suite of sales tech, including lead management, account and opportunity management, forecasting, and more.
Sales Cloud enables businesses to centralize all customer data for a complete customer profile on a single platform, helping them deliver end-to-end revenue management across the entire customer lifecycle.
Sales Cloud can be expensive, with monthly pricing starting at $25 per user for the Starter edition.
Implementing Sales Cloud may require extensive setup and configuration, which can be time-consuming and require technical expertise.
Sales Cloud's advanced features, such as pipeline management and workflow automation, may not be necessary for businesses with simpler sales processes.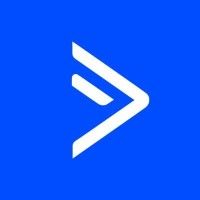 #2
ActiveCampaign for Sales
Product Description
ActiveCampaign's category-defining Customer Experience Automation platform helps over 180,000 businesses build meaningful connections with their customers.
Pros and Cons
Offers a wide range of marketing automation tools for email marketing, personalization, site tracking, landing pages, and forms.
Integrates with a large number of platforms, including Shopify, WooCommerce, Magento, and Facebook Ads.
Provides customer experience automation through artificial intelligence and custom objects, making it a good option for businesses of any size.
Limited transactional email features compared to other marketing automation tools.
May require technical knowledge or the use of a developer to fully utilize the platform's capabilities.
Some users have reported issues with the platform's email deliverability and customer support.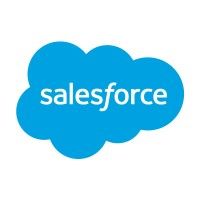 #3
Salesforce Marketing Cloud Account Engagement
Product Description
Our marketing platform helps you win customers, improve engagement, and grow revenue.
Pros and Cons
AI-based personalization that scales, enabling dynamic offers across multiple platforms.
Customer data is actionable and real-time.
The Marketing Cloud is natively built on the world's #1 CRM, allowing for lasting relationships with customers.
Limited time offer for discounted pricing on the Marketing Effectiveness Bundle.
Additional restrictions and exclusions may apply to the Marketing Effectiveness Bundle offer.
Offer open until 1/31/23 and subject to change without notice, so the bundle may not be available later on.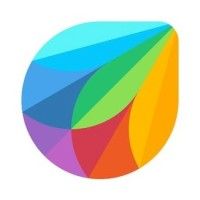 #4
Freshsales by Freshworks
Product Description
Freshsales is an easy to use sales CRM that helps you build pipeline and close deals effortlessly. Freshsales is completely free for upto 3 users. Try it now!
Pros and Cons
Freshsales suite offers a unified CRM for sales, marketing, and support teams, which can help break down silos and provide a single source of truth for customer-facing reps.
Freddy AI's contact scoring feature can identify high-intent leads and personalize customer engagement by providing a deeper understanding of customer behavior on the website or app.
Freshsales' intelligent workflow can help automate work and increase productivity by automatically assigning leads, sending emails, adding tasks, and creating reminders, among other things.
There is no information available about the pricing for Freshsales suite, so it may not be suitable for small businesses or those with limited budgets.
Freshsales may require a significant amount of training to fully utilize its features, which can be a cost and time-intensive process for businesses.
Freshsales is just one product among others in the Freshworks product suite, which may present integration and compatibility issues for businesses using other CRM or sales management tools.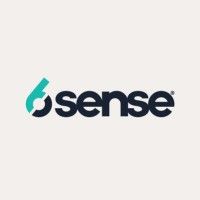 Product Description
Reinvent the way your company creates, manages, & converts pipeline to revenue. Our ABM software reveals revenue insights that leads to high-quality pipeline, eliminating guesswork & empowering your revenue team with the data and visibility it needs.
Pros and Cons
Accurate Account Identification: The product claims to identify anonymous and known buyer behavior to match with accounts.

Pipeline Intelligence: The product also offers actionable insights for pipeline planning and forecasting.

Predictive Analytics: The AI-driven buying stage predictions align teams on the best time to engage with the buyers based on their behavior and buying signals.
Cost: The product's pricing packages are not mentioned, and it may not be affordable for small businesses.

Complexity: The platform may be complex for some users and require a learning curve to understand all the features.

Integration: Although the product claims to integrate with several tools, it may not be compatible with all existing technology investments.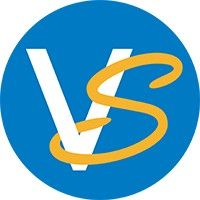 Product Description
Engage with leads & close deals with VanillaSoft. Streamline processes with our sales engagement software for inside sales.
Pros and Cons
A comprehensive set of features including lead and sales tracking, auto-dialling, call recording, appointment setting, and email & SMS marketing.
Integration with other popular services such as Salesforce, Zapier, DocuSign, etc.
High customer satisfaction rate of 97%.
Pricing information is not readily available on the website.
The product is positioned for SMBs and may not be suitable for large enterprises.
The website lacks detailed information about how the product works and its technical capabilities.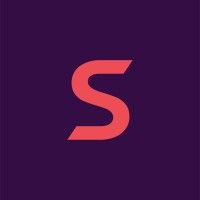 Product Description
Reinvent the way your company creates, manages, & converts pipeline to revenue. Our ABM software reveals revenue insights that leads to high-quality pipeline, eliminating guesswork & empowering your revenue team with the data and visibility it needs.
Pros and Cons
Accurate account identification can save time and help prioritize efforts for demand generation.
Predictive analytics driven by AI can improve sales planning and forecasting.
The sales intelligence tool provides complete buyer data in one place, allowing sellers to engage with ease.
It is not clear how the tool differentiates itself from other sales intelligence software.
The pricing of the tool is not readily available on the website.
The tool's effectiveness may depend on the quality of the data it relies on for account identification and buyer intent data.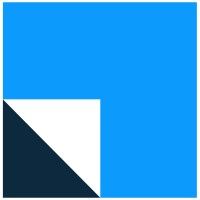 #8
LeadSquared Sales + Mobile CRM
Product Description
Complete Marketing Automation and CRM software for businesses. Organize your lead capture, lead management, sales management & analytics in one platform.
Pros and Cons
LeadSquared offers a wide range of products for improving various aspects of sales and customer relationship management.
The platform allows for integrations with essential business tools through its Apps Marketplace.
LeadSquared offers solutions tailored to various industries such as healthcare and education, ensuring that businesses can benefit from solutions that are relevant and specific to their needs.
The pricing for LeadSquared's products is not provided on their website, making it difficult to compare with other CRM and sales automation tools in terms of cost-effectiveness.
Some of the product names and descriptions may be confusing to users who are not familiar with the jargon used in sales and marketing automation.
LeadSquared's website design is cluttered and overwhelming, which may make it difficult for first-time users to navigate and find the information they need.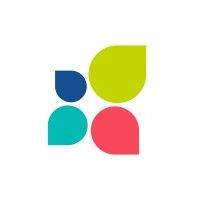 Product Description
Marketing automation platform specializing in B2B, B2C, and email marketing built to meet the actual needs of modern day business.
Pros and Cons
Marketing automation software for B2B and B2C.
Has all the marketing automation features you need without making things overly complicated.
Provides innovative tools, support services, and educational assets you need to succeed.
No information available on the pricing of the product.
No details about the deliverability rate of email campaigns.
No customer reviews or testimonials available on the website.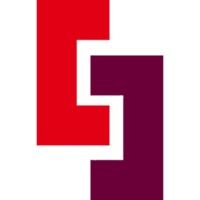 Product Description
Salespanel helps sales and marketing teams get a grip of all their visitors, leads, and customers and understand each interaction while leveraging data to nurture and close deals. Use data to qualify leads and nurture them on every step of the buyer journey.
Pros and Cons
Real-time alerts for qualified leads through various means such as notifications, email, and Slack.
Real-time tracking of leads and understanding their intent and motivation.
Native integrations with favorite CRMs and other marketing tools.
Limited to B2B marketing, may not be applicable for B2C businesses.
May be overwhelming for small marketing organizations with limited resources.
Lack of pricing information and plans on the website, may be difficult to determine cost-effectiveness. Product Description
Pros and Cons
Gazelle is a unique B2B database that provides advanced insights and opportunities through AI predictions, making it easier to identify growing companies.
The platform offers an unequalled business intelligence service that provides exclusive insights into planned expansion projects, helping users customize their sales pitch with relevant and timely intelligence.
Gazelle provides access to over 15 million verified contacts, making it easier to pitch directly to key decision makers and fuel sales pipelines.
It is not clear what the pricing plans are for the platform, and users may need to request a trial to get an idea of the cost of using the service.
Some of the features and benefits offered by Gazelle may be more suitable for larger organizations with sizeable sales teams, meaning smaller businesses may not derive as much value from using the platform.
The reliance on AI predictions may not always be accurate, and users may miss out on identifying potential customers if the AI fails to spot them. Product Description
No-code lead scoring, profiling and lead data collection solution for sales and marketing operations teams running on the Salesforce platform.
Pros and Cons
Effortlessly collect rich engagement data from Day 1 with SalesWings.
Native Salesforce platform integration, from campaign touches to detailed website engagement data.
Utilize user-friendly data in SFMC Journey Builder, segment and create audiences, and enable your sales teams with reliable lead qualification data.
SalesWings may not offer extensive integration with other CRMs or marketing automation platforms outside of Salesforce.
Pricing and plan details are not easily accessible on the website, requiring potential users to request a demo.
Some features, such as lead scoring and predictive engagement scoring, may require some technical knowledge to set up and use effectively. Product Description
Keap is the leading small business CRM and automation platform built exclusively to help small businesses save time and grow without the chaos.
Pros and Cons
Keap is an all-in-one CRM and marketing automation software, making it easy for businesses to manage customer interactions from a single platform.
Keap offers customizable templates for email campaigns and landing pages, helping businesses create professional-looking marketing materials with ease.
Keap offers mobile apps for both iOS and Android, allowing users to access important customer information and manage their business on-the-go.
Keap can be more expensive than other CRM and marketing automation software options, which may not be feasible for smaller businesses with limited budgets.
Some users have reported that the software can be difficult to navigate and can have a steep learning curve, especially for those who are not tech-savvy.
Keap's reporting features may not be as robust as other CRM and marketing automation software options, which may limit the ability to track and analyze campaign performance in detail.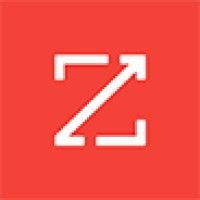 Product Description
Automate data quality & data orchestration tasks at scale. Dedupe, Score, Match Leads-to-Accounts, Segment, Enrich, Normalize & Route Leads
Pros and Cons
ZoomInfo MarketingOS offers a powerful B2B marketing platform with an extensive database of high-quality contact and company information.
The platform provides easy integration with Salesforce, Marketo, and HubSpot, simplifying the process of syncing up contact and lead data between systems.
ZoomInfo MarketingOS offers highly customizable segmentation capabilities to facilitate targeted campaigns and personalized messaging.
Some users find the user interface of ZoomInfo MarketingOS to be cluttered and difficult to navigate, particularly when setting up complex marketing campaigns.
The pricing structure can be expensive for smaller organizations or departments.
The accuracy of contact and company data can be inconsistent in some cases, requiring manual verification and clean-up.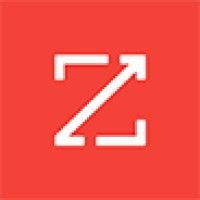 #15
ZoomInfo OperationsOS/RingLead
Product Description
Automate data quality & data orchestration tasks at scale. Dedupe, Score, Match Leads-to-Accounts, Segment, Enrich, Normalize & Route Leads
Pros and Cons
Provides accurate and up-to-date contact information for potential customers.
Offers advanced data enrichment and segmentation capabilities.
Simplifies lead management and improves sales productivity.
Expensive pricing makes it less suitable for smaller businesses.
Limited customization options for data fields and reporting.
Integration with other CRM systems may require additional development effort.
Missing a tool?
List it here

->
Frequently asked
questions
The best lead scoring software depends on your specific business needs and budget. Popular options include HubSpot, Marketo, and Pardot. Evaluate features, pricing, integration capabilities, and usability to find the software that aligns with your lead scoring goals.
Lead scoring software enables businesses to prioritize and classify leads based on their behaviors, interests, and demographics. It helps sales teams to focus on high-quality leads, improving efficiency and productivity. The software automates lead scoring operations, provides real-time insights and analytics, and increases collaboration between sales and marketing teams.
The common use of lead scoring software is to prioritize and rank leads based on their level of engagement and interest, providing sales teams with data-driven insights on which leads to focus on and which require further nurturing. It helps businesses identify high-quality leads, improve lead-to-sale conversion rates, and optimize marketing campaigns by focusing on leads that are the most likely to convert.
When choosing lead scoring software, consider features like lead qualification, data integration, automation, custom scoring models, integration with your CRM, real-time lead tracking, and easy-to-use reporting. These features will help you effectively score your leads and prioritize them for your sales team.
Lead scoring software is used by industries such as B2B, SaaS, and Real Estate. This software helps businesses prioritize their leads based on their level of interest and engagement, enabling them to target their sales efforts and increase their conversion rates.
Lead scoring software can cost anywhere from a few dollars per month to several hundred dollars per month, depending on the features, providers, and amount of contacts or leads needed. It is important to compare pricing plans and features to determine the best fit for your business needs.
Yes, there are free lead scoring software tools available. Some popular options include HubSpot, Zoho CRM and Freshsales. These free plans often have limitations on features and the number of leads you can score, but they are ideal for small businesses or start-ups.
Lead scoring software typically requires a moderate level of technical understanding. An understanding of CRM systems and marketing automation tools is essential, as well as familiarity with data analysis and interpretation. While user-friendly interfaces are provided, users may need support resources for advanced features.
How to use this page to find the right software
Identify your needs and requirements from the software. Consider factors like functionality, features, platform compatibility, budget, and any specific industry or personal preferences.
Based on your needs, prioritize the features or functionalities that are essential for your software.
Explore the website link of each software to gather more detailed information about it.
Elevate your marketing campaigns with interactivity
📈 Increase engagement and conversions with interactive emails
✉️ Automate lifecycle email marketing for pin-point targeting with emails
⚡ Nurture leads with fun widgets like spin-the-wheel, quizzes, polls, etc
Early stage startup? These tools might help you
Better emails. less work.
super growth.