Best Ppc Services in 2023
Are you looking for a Ppc Services for your business? You have come to the right page. This guide will help you discover the best Ppc Services of 2023 and along with a deep dive into their features, pricing, rating, etc.
What is PPC Services?
PPC services are a type of digital marketing strategy that allows businesses to gain more traffic to their websites by paying for each click on their ads. PPC software automates this process by identifying the best keywords and demographics to target, creating effective ad campaigns, and tracking their performance to optimize results. By using PPC services, businesses can reach their ideal audience and increase their online visibility, ultimately driving more conversions and revenue.
How PPC Services work or function?
PPC services work by creating targeted ads that appear on search engine results pages or websites. Advertisers are charged only when someone clicks on their ad, hence the term pay-per-click. These ads can be tailored based on specific keywords, demographics, and even location. PPC services allow advertisers to track their campaigns, adjust their budgets, and optimize their ad performance to maximize conversions and ROI.
Benefits of PPC Services?
Benefits of PPC Services:
Reach a targeted audience effortlessly while optimizing costs efficiently.
Generate quick and effective conversions, easily measure ROI.
Improve brand visibility and online presence.
Maximizes campaign performance with strategic bidding and ad copy.
Allows greater control over budget and ads displayed.
How we curated this list
We conducted extensive research to identify a wide range of software options within each category. This involved exploring online resources, industry publications, software directories, and user reviews. Please note that the pricing and features mentioned here are subject to change. We recommend you to visit the product website for the latest information before making a decision.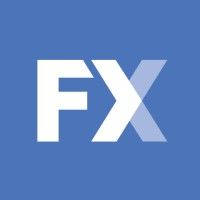 Product Description
We've generated over $3 billion in revenue for our clients. Read over 1020 client reviews and learn why WebFX is the #1 digital marketing agency.
Pros and Cons
WebFX provides data-driven revenue marketing, ensuring that their clients drive meaningful results and achieve revenue generation.
They have a team of 500+ subject-matter experts, providing clients with deep expertise across all areas of digital and personalized attention.
WebFX has a technology platform called MarketingCloudFX, which offers industry-leading revenue marketing software to maximize data insights for their clients' campaigns.
The pricing for WebFX's services is not provided, making it hard to know if they are affordable for all businesses.
The results and testimonials provided are impressive, but they may not be reflective of all clients' experiences.
The website contains a lot of jargon and technical terms that may not be easily understandable for all audiences.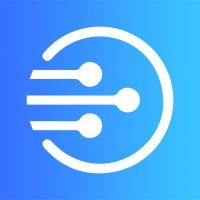 Product Description
DashClicks is a white labeled software and digital marketing company. Our built-in software apps allow businesses to run more efficiently.
Pros and Cons
All-in-one solution for marketing campaigns: This platform allows users to monitor and report on all their marketing campaigns in one place, making it easier to manage and track progress.
White label fulfillment services: DashClicks offers a variety of white-label fulfillment services, such as backlinks, SEO, and social media posts, which can help businesses enhance their offerings.
Customization: With hundreds of templates available, businesses can create custom websites and forms without any coding knowledge.
Limited information provided: The passage doesn't provide in-depth information about the specific features and functionalities of each app and solution.
Pricing not mentioned: There is no mention of pricing, so it is unclear whether the platform and its services are affordable for small businesses.
Complex structure: With so many apps, integrations, and utilities available, it can be overwhelming and time-consuming to set up and learn how to use them effectively.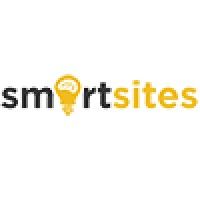 Product Description
Grow your brand by partnering with SmartSites 💡. Get more traffic. Acquire more customers. Sell more stuff. SmartSites works for businesses of all sizes. SmartSites is a 2017, 2018 & 2019 Fastest Growing Inc. 5000 Company. We provide:✅ Web Design.✅ Website Development.✅ Ecommerce.✅ PPC Advertising.✅ Organic SEO.
Pros and Cons
The company offers a wide range of digital marketing services like web design, SEO, PPC, email & SMS marketing, and social media management.
The agency is results-driven and focuses on helping clients grow their businesses, foster creativity, and challenge them to succeed.
The team is passionate about delivering high-quality work, using clean code, and staying up-to-date with the latest digital marketing technologies and tactics.
The website does not provide specific pricing information, making it difficult for potential clients to gauge affordability.
There are no case studies or testimonials on the website, making it hard for potential clients to know whether the agency has a track record of success.
The company's location in New Jersey may limit its accessibility for clients based in other parts of the country or world.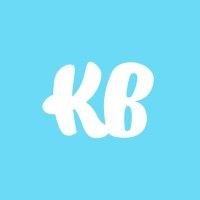 Product Description
KlientBoost is a performance marketing agency focused on increasing the ROI for their clients through several online channels. Get your free marketing plan.
Pros and Cons
Offers a free customized marketing plan based on data-driven experimentation.
Helps companies scale their marketing strategies across multiple channels to increase revenue.
Claims to beat the current marketing plan of the company and provide insider knowledge on the best-performing strategies and tactics.
No information on the cost of services beyond the free marketing plan.
Some of the links provided in the passage are not related to the product or the company.
The passage uses complex language and technical terms that may be difficult to understand for some readers.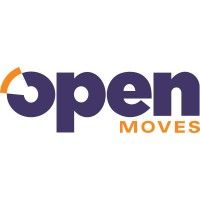 Product Description
Looking for attention? OpenMoves is New York's premier digital performance marketing agency, offering Paid Search, Organic & Local SEO, Social Media & Email Marketing. Get in touch today.
Pros and Cons
Offers a combination of Paid Media, SEO, Creative, and Marketing Automation.
Provides spot-on Paid Search and Paid Social campaigns to generate leads and increase ecommerce sales.
Offers a friendly and affordable email marketing platform with marketing automation campaigns.
No information about pricing and cost.
No information about how long it takes to achieve results.
No information about customer support benefits.
Product Description
Search Engine Marketing Can Have The Highest ROI of Any Marketing Campaign. Stop Limiting Your Revenue, Get Results You Can Count On!
Pros and Cons
Offers a range of digital marketing services, including local and national SEO, ecommerce SEO, and PPC management.
Focuses on ROI-driven strategies and promises to generate an ROI for its partners.
Provides free tools to help with digital marketing efforts, such as a schema markup generator, local search results tool, and keyword mixer.
No pricing information is provided on the website, so it's difficult to determine if the services are affordable.
It's unclear how many team members Searchbloom has and how much experience they have in the industry.
Some of the language used on the website can be vague or confusing for those who aren't familiar with digital marketing terminology.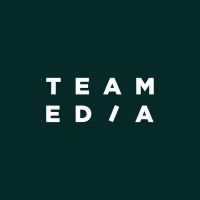 Product Description
We help tech and SaaS companies drive business opportunities using cost-efficient paid acquisition solutions with the focus on ROI.
Pros and Cons
Teamedia has 7+ years of experience in managing PPC campaigns, indicating their expertise in the field.
The company's focus on cost-efficient paid acquisition solutions with a focus on ROI and CPC optimization can help boost sales for tech and software companies.
Teamedia has received only 5-star reviews, indicating high levels of customer satisfaction.
The pricing for their services is not mentioned, making it difficult for potential customers to assess if it fits their budget.
The company offers services primarily for Google, Facebook, LinkedIn, and Microsoft Ads, limiting their offerings to these platforms only.
Teamedia's website does not provide any information about the qualifications of their team members, which may raise questions about their expertise and skills.

#8
Pay Per Click Advertising (PPC)
Product Description
PPC stands for Pay Per Click. We are your one stop shop to learn everything about there is to know about paid search marketing. Get started learning today!
Pros and Cons
Provides extensive information, tips, and tricks about PPC campaigns and management.
Covers a wide range of topics related to PPC advertising, including Adwords, Bing Ads, Facebook Ads, and more.
Offers a clear understanding of how to use advanced bidding strategies for getting the most from PPC advertising.
The website is overloaded with information, making it difficult to navigate.
Not all the information may be relevant to a beginner or someone with limited knowledge about PPC advertising.
The website does not offer personalized or customized PPC management services.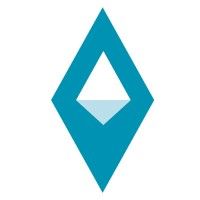 Product Description
We help SaaS & tech companies grow fast with a proven growth formula that works across the entire funnel to propel your B2B SaaS Marketing to hyper growth.
Pros and Cons
Elevate Demand helps marketing teams and B2B companies scale customer acquisition without increasing marketing spend.
They provide a process-driven experimentation and magnetic messaging approach which lifts main marketing KPIs and reduces acquisition cost.
They offer an Accelerator program to build the highest impact marketing wins in the shortest amount of time.
There is no information on the pricing for their services.
It's unclear how well their strategies work for all types of businesses, and whether they are suitable for all industries or niches.
Some companies might prefer to rely on organic acquisition methods instead of paid acquisition, so this might not be the ideal solution for everyone. Product Description
Hop Online boosts customer acquisition and MRR for SaaS, tech and subscription companies through performance marketing. They provide predictable ROI to elevate your business!
Pros and Cons
Convenient and flexible: Hop Online allows users to book taxi rides at any time and from any location, making it a convenient and flexible transportation option.

Competitive pricing: Hop Online offers competitive pricing that can often be more affordable than traditional taxi services.

User-friendly app: The Hop Online app is user-friendly and easy to navigate, making booking rides and managing payments a breeze.
Limited service area: Currently, Hop Online only operates in a few select cities, limiting its availability to users in other locations.

Dependence on technology: Hop Online relies heavily on its app and technology, which can be problematic if there are any technical difficulties or internet connectivity issues.

Safety concerns: As with any ride-sharing service, there are always safety concerns, particularly for women traveling alone or at night. It is important to take precautions and use common sense when using Hop Online or any other ride-sharing service. #11
Disruptive Advertising
Product Description
l likely encounter include a focus on short term gains, lacking strategic thinking, and limited expertise in specific areas. That's why our agency stands out. We are proactive, strategic, and deliver long term results. We have the expertise, services, and vision to help you achieve your online marketing goals.
Pros and Cons
Offers customized and data-driven advertising strategies to clients.
Boasts a team of experienced and certified professionals who provide expert guidance.
Provides detailed reporting and monitoring to track advertising results to make necessary tweaks.
Services are relatively costly which may be challenging for small businesses to afford.
May take time to see significant results especially for highly competitive niches.
Limited cross-platform marketing which may require additional service provisions.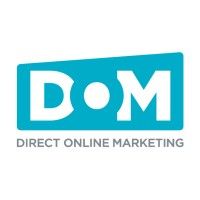 #12
Direct Online Marketing
Product Description
Direct Online Marketing - a full service online marketing firm - can help you grow confidently online. Call 800.979.3177.
Pros and Cons
Certified by Google and other companies, indicating a high level of expertise and credibility.
Month-to-month contracts, giving clients greater flexibility and control.
A dedicated team of experienced professionals working on each campaign, ensuring a personalized approach and high-quality service.
No mention of pricing or rates, making it difficult to assess affordability.
Limited information on specific strategies or approaches used by the company.
Emphasis on growth and results may lead to a focus on short-term gains over long-term sustainability. Product Description
The most award winning reputation management company in the world. We offer small business and corporate reputation management services.
Pros and Cons
WebiMax has won multiple awards and accolades for their marketing services, which indicates a high level of expertise and success in delivering results.
They offer a range of services, including reputation management, search engine optimization, pay-per-click marketing, social media marketing, and more, making it a one-stop solution for all your digital marketing needs.
Their website design services include optimization for Google rankings and user conversion, which can help attract more traffic and convert them into paying customers.
Their pricing structure isn't transparently communicated on the website, so potential clients may have to inquire in order to get a clear idea of costs.
Some of their services, such as reputation management, may be more difficult to measure in terms of tangible results and return on investment.
As with any agency, there may be variability in quality and expertise among their staff, so it's important to do your due diligence before signing on for a service. Product Description
Mayple perfectly matches businesses with top ✅ vetted marketing experts and consistently assures high levels of service and 🔝 top results.
Pros and Cons
Mayple platform provides access to a large network of vetted marketing experts who can help businesses improve their marketing efforts.
The platform uses data-based vetting and AI-powered matching to ensure that businesses are matched with an expert who is a good fit for their needs.
Mayple offers a comprehensive range of marketing services, including conversion rate optimization, social media management, influencer marketing, email marketing, and marketing strategy.
Mayple's pricing may be a concern for some businesses as the platform charges a premium for its services compared to traditional marketing solutions.
Mayple's monitoring system may limit the level of control businesses have over their marketing campaigns as experts are monitored by the platform to ensure they are achieving results.
Mayple may not be suitable for businesses that prefer to work with in-house marketing teams or prefer to hire freelancers directly.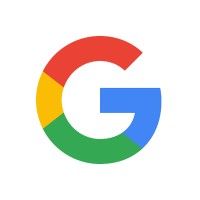 #15
Google Ads PPC Management
Product Description
Get more calls to your business, visits to your website, or customers to your store. Use Google Ads (formerly Google AdWords) to grow your business.
Pros and Cons
Google Ads offers $500 in ad credit to new advertisers who spend $500, which is a great incentive for those who want to try advertising on Google Ads.
Google Ads provides a wide range of ad formats, including search, display, shopping, video, and app ads, helping businesses reach relevant audiences.
Google Ads uses AI-powered ad solutions that find the best performing ad formats and optimize ad campaigns for better results.
Google Ads can be expensive, which can be a drawback for small businesses with a limited budget.
Google Ads requires a learning curve, and advertisers need to familiarize themselves with the platform's features and tools.
Google Ads may not be suitable for all businesses, and some may find that other advertising platforms work better for their business goals.
Missing a tool?
List it here

->
Frequently asked
questions
The best PPC services software for your needs depends on your specific goals. Some popular options include Google Ads, Microsoft Advertising, and Facebook Ads Manager. Evaluate features, pricing, targeting options, and reporting capabilities to determine the software that aligns with your business objectives.
PPC services software offers benefits such as keyword research, ad creation, campaign tracking, budget management, targeting options, and conversion tracking. It helps businesses target specific audiences, drive traffic to their website, increase brand awareness, and generate leads and sales.
The common use of PPC services software is to create, manage, and optimize pay-per-click ad campaigns. It enables businesses to reach their target audience, drive traffic, increase brand visibility, and generate conversions. It also offers features for keyword research, ad creation, bidding, tracking, and analysis to improve campaign performance.
Consider features like campaign management, ad targeting, keyword research, competitor analysis, A/B testing, conversion tracking, budget management, analytics, integration options, and customer support. These features will help you effectively manage and optimize your PPC marketing campaigns.
PPC services software is used across various industries including e-commerce, retail, B2B services, travel and hospitality, media and entertainment, nonprofit organizations, and more. It is a versatile tool that helps businesses to effectively reach and engage their target audience through pay-per-click advertising campaigns.
The cost of PPC services software can range from free with limited features to monthly subscriptions starting at $50 to $5000 or more, depending on the provider and level of service required. It's important to consider the features offered and the budget allocated for advertising campaigns to choose the right software for your business.
Yes, there are free PPC services software tools available. Some popular options include Google Ads, Microsoft Advertising, and Facebook Ads. These free plans often have limitations on features, ad spending, and audience targeting. However, they can be a good starting point for small businesses or those with basic PPC advertising needs.
PPC services software varies in complexity, but generally basic computer skills and understanding of marketing concepts are enough to get started. However, advanced features such as advanced bidding strategies or complex targeting may require some technical knowledge or assistance from support resources.
How to use this page to find the right software
Identify your needs and requirements from the software. Consider factors like functionality, features, platform compatibility, budget, and any specific industry or personal preferences.
Based on your needs, prioritize the features or functionalities that are essential for your software.
Explore the website link of each software to gather more detailed information about it.
Elevate your marketing campaigns with interactivity
📈 Increase engagement and conversions with interactive emails
✉️ Automate lifecycle email marketing for pin-point targeting with emails
⚡ Nurture leads with fun widgets like spin-the-wheel, quizzes, polls, etc
Early stage startup? These tools might help you
Better emails. less work.
super growth.