Best Spreadsheets Software in 2023
Are you looking for a Spreadsheets Software for your business? You have come to the right page. This guide will help you discover the best Spreadsheets Software of 2023 and along with a deep dive into their features, pricing, rating, etc.
What is Spreadsheets Software?
Spreadsheets software is a computer program that allows users to organize, analyze and manipulate numeric data. This type of software is commonly used in business for tasks such as accounting, budgeting, and financial analysis, as well as for personal tasks like managing a household budget or tracking personal expenses. Spreadsheets use a table format with columns and rows to input and manipulate data, and they can perform calculations, create graphs and charts, and even create forms for data entry.
How Spreadsheets Software work or function?
Spreadsheets software allows users to organize and manipulate data with ease. It provides a grid-like interface where users can enter information, perform calculations, and create charts and graphs based on the data. Spreadsheets software also offers various functions and formulas to help users automate calculations and save time. Additionally, it allows for collaborative work, where multiple users can input and edit data in real-time.
Benefits of Spreadsheets Software?
Benefits of spreadsheet software:
Spreadsheet software enables users to organize and analyze large amounts of data efficiently and accurately.
It allows for easy and quick calculations, reducing the chance of errors.
With spreadsheet software, users have the ability to create graphs and charts to visually display data.
It can be used for budgeting, financial analysis, project management, and much more.
Collaboration and sharing of spreadsheets is made simple with cloud-based technology.
Overall, utilizing spreadsheet software can greatly improve productivity and decision-making in a variety of industries.
How we curated this list
We conducted extensive research to identify a wide range of software options within each category. This involved exploring online resources, industry publications, software directories, and user reviews. Please note that the pricing and features mentioned here are subject to change. We recommend you to visit the product website for the latest information before making a decision.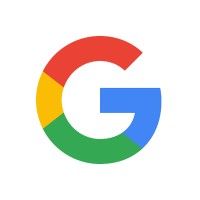 Product Description
Try Google Workspace's (formerly G Suite) secure collaboration and productivity apps for businesses of all sizes. Includes Gmail, Drive, Meet and more
Pros and Cons
Google Workspace provides a range of productivity and collaboration tools, including Gmail, Calendar, Drive, Meet, Docs, Sheets, Slides, Chat, and more, making work easier and more efficient.
The solution is flexible and can be customized to meet the unique needs of both individuals and organizations and help them achieve more.
It offers a free 14-day trial for companies to try before committing to a plan, providing an opportunity to test the product and see its value.
Google Workspace plans may have a cost associated with them, depending on the needs of the company, which may not be feasible for smaller businesses or individuals.
It requires an internet connection to access the cloud-based tools, which may pose a challenge for those in areas with limited or unreliable internet connectivity.
Users may need to adjust to the new interface and tools offered by Google Workspace, which may take some time to get used to and affect productivity initially.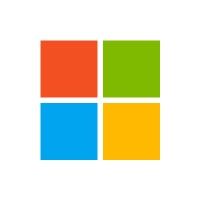 Product Description
Microsoft Excel is the industry leading spreadsheet software program, a powerful data visualization and analysis tool. Take your analytics to the next level with Excel.
Pros and Cons
Microsoft 365 apps help turn ideas into reality and focus on what matters most.
Surface Pro 9 offers tablet flexibility and laptop performance in one ultra-portable device.
Xbox consoles and games are available for purchase.
No mention of the price of Microsoft 365 apps or Surface Pro 9.
Limited information about other Surface devices.
No information on the return policy or customer support options.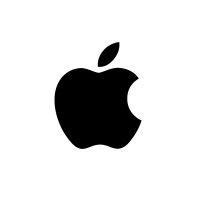 Product Description
Numbers lets you build beautiful spreadsheets on a Mac, iPad, or iPhone — or on a PC using iWork for iCloud. And it's compatible with Apple Pencil.
Pros and Cons
Numbers app comes included with most Apple devices.
Real-time collaboration feature for teams working together on a project.
Numbers supports hundreds of functions, making it simple to perform complex calculations with great precision.
Numbers app is only available on Apple devices, limiting accessibility for those who do not own Apple products.
Some features may require internet access, which can be a problem in areas with poor network coverage.
The advanced features in Numbers may have a steeper learning curve for beginners.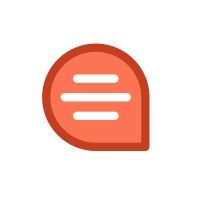 Product Description
Quip is real-time collaborative documents, spreadsheets, and chat embedded inside Salesforce to transform any business process.
Pros and Cons
Helps sales teams accelerate business in real-time.
Standardize, automate, and embed real-time, collaborative documents inside Salesforce records.
Unites the team's work and communication in one place.
It is specifically designed for Salesforce customers.
There is no information provided on the pricing or cost of the product.
It may require additional training for team members to learn how to use it effectively.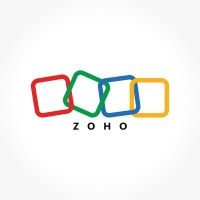 Product Description
Create and collaborate on spreadsheets online with your team in real-time, from anywhere. Available on mobile devices too! Import your Excel spreadsheet files and get started now.
Pros and Cons
Collaboration in real-time: Zoho Sheet allows multiple users to work on the same spreadsheet simultaneously and provide feedback using comments and other tools.
Automated data processing: With the help of an AI-assisted data analyst, Zoho Sheet offers automated data processing, reducing the chances of errors and inconsistencies.
Intelligent spreadsheets with AI-powered assistance: The user can utilize Zia, an AI-powered assistant, to gather insights, get charts, and pivots tailored to data sets, and ask questions in simple English, making data analysis easier.
Limited offline functionality: Zoho Sheet does not allow offline editing of spreadsheets unless the user is using the mobile app.
Compatibility issues: Some users may face issues while importing Excel spreadsheets into Zoho Sheet, which may cause formatting errors and data losses.
Pricing: While the basic features of Zoho Sheet are available for free, advanced features and integrations are charged, which may not be affordable for some small businesses and individual users.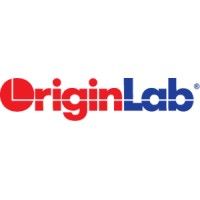 Product Description
|Origin is a powerful software, specially designed for scientists and engineers, that enables easy data analysis and creation of publication-quality graphs with enhanced visualization features.
Pros and Cons
Origin has been serving the scientific and engineering community for over 30 years, so it has established a strong reputation in these fields.
It offers various features for graphing, peak analysis, curve fitting, statistics, and more that can be useful for scientific data analysis.
It has a large user base of over 500,000 registered users across corporations, universities, and government research labs worldwide, which reflects its popularity and reliability.
The product may be expensive for some users, as it offers various licensing options for academic, commercial, government, and non-profit users.
It may not be suitable for users who are unfamiliar with scientific data analysis software, as it may have a steep learning curve.
It may not be compatible with certain data import file types, which can limit its usability for some users.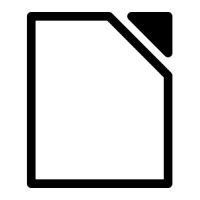 Product Description
Free office suite – the evolution of OpenOffice. Compatible with Microsoft .doc, .docx, .xls, .xlsx, .ppt, .pptx. Updated regularly, community powered.
Pros and Cons
LibreOffice is a free and open-source software suite, making it easy for users to access without any cost.
With its feature-rich tools, LibreOffice helps unleash creativity and enhance productivity in users.
LibreOffice has a large and devoted user community, allowing new talent and new ideas to be brought in for development.
LibreOffice may lack some of the advanced features that other paid office suites may offer.
There may be compatibility issues when exchanging files with Microsoft Office users, making it difficult to collaborate with them.
LibreOffice may not be as widely used or recognized as some of the other popular office suites.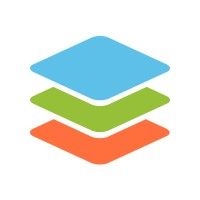 Product Description
ONLYOFFICE offers a secure online office suite highly compatible with MS Office formats. Connect it to your web platform for document editing and collaboration or use as a part of ONLYOFFICE Workspace.
Pros and Cons
Offers a wide range of products and services that cater to different needs of businesses and individuals.
Provides multiple options to access the software, including offline apps for desktop and mobile devices.
Offers secure and encrypted access to the documents, making it suitable for organizations that deal with sensitive information.
There is no information about the pricing of the products and services on the website.
Users who are new to the platform may find it overwhelming to navigate through the various products and services.
Some of the products are specifically designed to integrate with certain business platforms, which may limit its use for customers not using those platforms.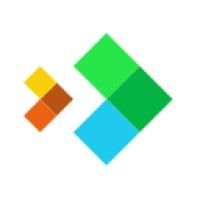 Product Description
The spreadsheet you know with the power of a database and project management system. Gantt, Calendar, Kanban, Forms, and Automations. Get started free.
Pros and Cons
Offers a wide range of features, including customizable sheet views, Gantt chart views, Kanban views, form views, calendar views, attachments, related rows, charts, automations, integrations, reports, and dashboards.
Provides over 200 ready-to-use templates for specific use cases, job functions, and industries, which makes it easy for users to get started quickly.
Allows users to build their own no-code solutions for Project Management, CRM, ATS, ERP, and more, which means users can customize the software to their specific needs.
The product requires a paid plan to access all features, so it may not be fully accessible for those who are not willing to pay.
The sheer number of features and options can be overwhelming for new users, making it difficult to learn and use effectively.
The product may not be compatible with other software and tools used by a user's organization, which could create compatibility issues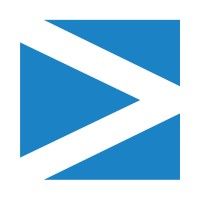 #10
Minitab Statistical Software
Product Description
Spot trends, solve problems & discover valuable insights with Minitab's comprehensive suite of statistical, data analysis and process improvement tools.
Pros and Cons
Provides powerful statistical software to solve tough business challenges.
Offers best-in-class statistical platform accessible on the cloud.
Provides excellent customer resources, including case studies, webinars, and events to expand knowledge.
Requires the use of cookies for analytics and personalized content.
May not be affordable for small businesses or individuals.
May require technical expertise to fully utilize all features and capabilities.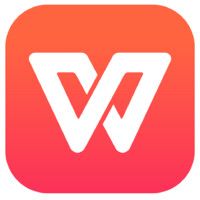 Product Description
Download free WPS Office Spreadsheet to create professional Excel. Free WPS Office Spreadsheet helps simplify complex data and make it easy to create excel spreadsheets. WPS Office Spreadsheet is free for Windows, PC, Mac, Linux, Android, and iOS devices.
Pros and Cons
WPS Spreadsheet is a free, full-featured data analysis and visualization tool that offers a high level of compatibility with other office suites and file formats.
The program offers a range of free templates for chart management, personal and business finance analysis, budget tracking, and more.
The tabbed viewing feature makes it easy to switch between different tabs in a single window and simplifies the process of working with multiple files.
Some users may find the interface to be less user-friendly than other spreadsheet programs.
Advanced users may find the features and capabilities of the free version of WPS Spreadsheet to be somewhat limited compared to paid options.
The program may not be as widely recognized or supported as some of the more established office suites, which could cause compatibility issues in certain situations. #12
Apache OpenOffice Calc
Product Description
The official home page of the Apache OpenOffice open source project, home of OpenOffice Writer, Calc, Impress, Draw and Base.
Pros and Cons
Calc has a comprehensive range of advanced functions that is appreciated by professional data miners and number crunchers.
Calc allows for collaborative work on spreadsheets, making it easier for multiple users to add their data to the spreadsheet.
Calc enables users to save spreadsheets in OpenDocument format, allowing for easy access from any OpenDocument compliant software.
The passage does not mention the price of Calc, making it difficult to compare to other spreadsheet applications.
The usability of the various features mentioned in the passage is not described in detail, leaving users unsure about how easy they will be to use.
The passage indicates that Calc is able to read .xlsx files created with Microsoft Office 2007 or Microsoft Office 2008 for Mac OS X, but it is not clear if it can also create these files. Product Description
Pros and Cons
OfficeSuite offers a free pack of office applications that supports Microsoft Office and other common file formats.
The app has a familiar desktop interface that is user-friendly and easy to navigate.
OfficeSuite allows seamless integration with popular cloud services like Dropbox, Box, and OneDrive for easy storage and access of files across all devices.
OfficeSuite's PDF reader and converter features may not be as advanced as Adobe Acrobat Reader.
There may be some limitations to the features compared to its paid counterparts.
OfficeSuite's compatibility with Microsoft Office may not be 100% perfect, although it supports most file formats. Product Description
More powerful than a spreadsheet and more flexible than a reporting tool, Rows is where modern teams build, use and share beautiful spreadsheets.
Pros and Cons
All-in-one spreadsheet for teams, designed for collaboration and workspaces.
High-level automation and AI capabilities, with built-in integrations to import data from multiple sources.
Interactive and visually pleasing, with gorgeous charts and the ability to embed anywhere on the web.
Pricing information not readily available and may not be affordable for small businesses or startups.
May not be suitable for those who prefer traditional, more basic spreadsheet software.
Learning curve may be steep for those unfamiliar with advanced features and automation capabilities.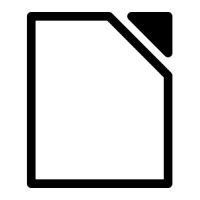 Product Description
LibreOffice, Calc, spreadsheet, ODF, open standards
Pros and Cons
Calc is a free spreadsheet program that offers comprehensive features, including advanced functions, styles, and direct formatting.
It allows collaborative work on spreadsheets, making it easy for multiple users to add or edit data and avoid conflicts.
Calc can read and save files in Microsoft Excel format, making it compatible with users of Microsoft products.
There is no mention of cloud-based access, which could limit remote collaboration and access to the program.
The language used in the passage might be difficult for beginners to understand, making it less accessible for some users.
The passage doesn't mention any unique or standout features that differentiate Calc from other spreadsheet programs.
Missing a tool?
List it here

->
Frequently asked
questions
The best spreadsheet software depends on your specific needs and preferences. Popular options include Microsoft Excel, Google Sheets, and Apple Numbers. Consider factors such as user interface, features, collaboration capabilities, and pricing to determine the best fit for your purposes.
Spreadsheets software offers versatile functionalities such as data organization, calculation, analysis, visualization, and collaboration. It helps individuals and businesses streamline tasks, track progress, make informed decisions, improve accuracy, and save time.
Spreadsheets software is commonly used for organizing, analyzing and presenting data. It allows users to input, calculate, and manipulate data using formulas and functions. It is a powerful tool for budgeting, inventory management, data visualization, and project planning. It provides features for data validation, sorting/filtering, and formatting to make data easier to understand.
When choosing spreadsheet software, consider features like formulas, formatting, charting, pivot tables, data filtering, collaboration, cloud storage, compatibility, and customer support. These features will help you effectively organize and analyze your data.
Spreadsheets software is used across various industries, including finance, accounting, data analysis, project management, education, and more. It is a versatile tool that helps individuals and businesses to organize and manage large amounts of data effectively.
The cost of spreadsheet software varies based on factors like features, provider, and number of users. It can range from free versions with limited features to paid plans starting at $10 to $50 or more per month, depending on the scale and level of service required.
Yes, there are free spreadsheet software tools available. Some popular options include Google Sheets, LibreOffice Calc, and OpenOffice Calc. These free plans often have limitations on features and storage, but can be a good starting point for individuals or small businesses with basic spreadsheet needs.
Spreadsheets software requires a basic level of technical expertise, including knowledge of functions and formulas. However, more advanced features such as macros or complex calculations may require higher technical skills or assistance. Overall, spreadsheets software is generally user-friendly and accessible to those with basic computer skills.
How to use this page to find the right software
Identify your needs and requirements from the software. Consider factors like functionality, features, platform compatibility, budget, and any specific industry or personal preferences.
Based on your needs, prioritize the features or functionalities that are essential for your software.
Explore the website link of each software to gather more detailed information about it.
Modernize your operations with interactivity
📈 Automate bills, usage reports, and notifications with the journey feature
⚡ Enable people to raise issues inside the emails using forms
✉️ Use APIs to trigger and send notification and reminder emails
Early stage startup? These tools might help you
Better emails. less work.
super growth.