Best Social Media Scheduling Tool in 2023
Are you looking for a Social Media Scheduling Tool for your business? You have come to the right page. This guide will help you discover the best Social Media Scheduling Tool of 2023 and along with a deep dive into their features, pricing, rating, etc.
What is Social Media Scheduling Tool?
Social media scheduling tools are software programs that allow users to schedule posts across various social media platforms in advance. These tools take the stress out of managing multiple social accounts by automating content publishing and ensuring consistency in branding and messaging. They also provide analytics and reporting features, enabling users to monitor the performance of their social media campaigns and make data-driven decisions. Overall, social media scheduling tools are essential for businesses looking to boost their online presence and engagement.
How Social Media Scheduling Tool work or function?
Social media scheduling tools allow individuals to plan and create content in advance, and schedule it to be posted at a later time. These tools also provide analytics to measure the success of content and track engagement rates. Social media scheduling tools save time and effort, allowing for consistent posting and engagement with followers without the need for constant manual posting.
Benefits of Social Media Scheduling Tool?
Benefits of social media scheduling tool:
Allows for efficient use of time by scheduling posts in advance.
Ensures consistent content delivery, leading to increased follower engagement.
Provides insights into the best times to post for maximum reach and engagement.
Enables cross-platform posting, saving time and increasing exposure.
Improves overall social media strategy by allowing for metrics tracking and analysis.
How we curated this list
We conducted extensive research to identify a wide range of software options within each category. This involved exploring online resources, industry publications, software directories, and user reviews. Please note that the pricing and features mentioned here are subject to change. We recommend you to visit the product website for the latest information before making a decision.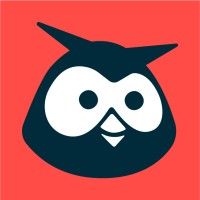 Product Description
Save time and grow on social with Hootsuite, your all-in-one social media scheduler, manager, and analytics secret weapon. Give it a try for free!
Pros and Cons
Hootsuite helps businesses to save time and get real results on social media.
It enables businesses to manage all of their social media channels in one place.
Hootsuite provides actionable insights on the best times to post without heavy data crunching.
Hootsuite may not work for businesses that have a limited social media presence.
There may be a learning curve for businesses that are not familiar with social media management tools.
Hootsuite's pricing may be high for small businesses with limited budgets. Product Description
Build your audience and grow your brand on social media. Plan and schedule thumb-stopping content that drives meaningful engagement and growth.
Pros and Cons
Ability to schedule Instagram Stories directly without reminders, saving time and streamlining the process of publishing content on all channels.
AI Assistant feature generates new ideas, repurposes existing posts, and can rewrite copy in any style, giving users more options for creating content.
Supports a wide range of channels, including Facebook, Instagram, LinkedIn, TikTok, and more, allowing for better audience reach and engagement.
The free plan only allows for up to 3 social media channels and scheduling up to 10 posts per channel at a time, which may be limiting for some businesses.
Additional features such as collaboration and approvals are only available with paid plans, which may be a drawback for those who need these features.
Some users may find the tool overwhelming or confusing, especially if they are not familiar with social media scheduling or marketing strategies in general.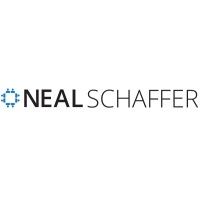 Product Description
Neal Schaffer: A Fractional CMO, Consultant & Speaker on digital / social media strategy, content marketing, influencer marketing & LinkedIn
Pros and Cons
Agorapulse allows you to manage all your social networking accounts in one place.
It offers an email-like inbox system that allows you to review, reply, share, and assign any incoming item.
It provides detailed performance reports in one place for your Facebook, Twitter, and Instagram profiles, among others.
It is limited to Facebook, Twitter, LinkedIn and Instagram, and might not accommodate other social networking accounts.
It might be expensive to purchase if you subscribe to the Pro or Premium plans.
It might be complicated for some users to use as it has a lot of features.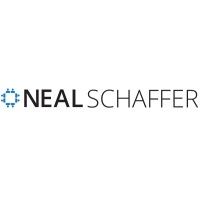 Product Description
Neal Schaffer: A Fractional CMO, Consultant & Speaker on digital / social media strategy, content marketing, influencer marketing & LinkedIn
Pros and Cons
Tailwind helps you generate a personalized marketing plan for email and social media, ensuring that you always know what to post next, making it easier for businesses to manage their social media presence.
Tailwind Create automatically applies your colors, fonts, and logo to every design, giving you a completely unique set of on-brand posts sized for each network and ready to share, making it easier for businesses to create visually appealing social media posts.
Tailwind Scheduler automatically publishes your social media content for you, saving you time and effort that can be invested in other areas of your business.
Ghostwriter AI credits are only available for new Tailwind accounts, making it less attractive to existing users.
The pricing for Tailwind may not be feasible for small businesses or startups with limited budgets.
The functionality of Tailwind may be too limited or basic for businesses with more complex social media needs.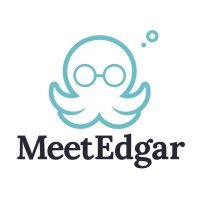 Product Description
MeetEdgar is a content scheduling tool that automates curation and queuing. It reposts evergreen content and creates variations automatically. It's perfect for Facebook, Instagram, YouTube, Pinterest, Twitter, and LinkedIn. You can even pause posting when needed.
Pros and Cons
MeetEdgar helps to simplify social media automation for entrepreneurs and creators, saving them time and effort on social media management.
The platform is unique in its way of scheduling content. It automatically pulls posts from your content library to keep your social media fresh every day so you can rely on it.
MeetEdgar allows users to create a bottomless library of evergreen content that can be used to repurpose older content with content resharing so that users do not need to constantly worry about running out of ideas.
MeetEdgar is a paid platform. Even with the discount code provided, it may still be expensive for freelancers and small businesses with limited resources.
MeetEdgar may be limited in its ability to schedule different kinds of content for different social media platforms. Other social media management tools may provide more variety and options.
MeetEdgar automation may remove the personal touch that many social media users and consumers value. Pre-scheduled posts may sometimes lack the authenticity that spontaneous, live posts can provide.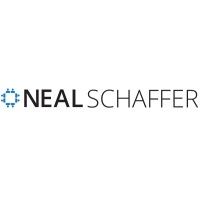 Product Description
Neal Schaffer: A Fractional CMO, Consultant & Speaker on digital / social media strategy, content marketing, influencer marketing & LinkedIn
Pros and Cons
Sendible offers direct scheduling which allows users to schedule a month's worth of content in minutes and tailor posts according to locations, hashtags, and profile tags.
With Sendible's white label plan, users can customize the dashboard with their own brand assets, which helps in building trust with clients, creates a new revenue stream and grows the business.
Sendible offers human support with flexible billing cycles. The support team is globally available and weekly live webinars are conducted so users can hear from real people.
Sendible does not offer a completely free plan and requires users to upgrade to a paid plan, which might not be feasible for small businesses and startups.
While Sendible provides a library of how-to guides, some users might require personalized training which is not easily available.
Some users might find Sendible's interface overwhelming and cluttered with all the features and functionalities present.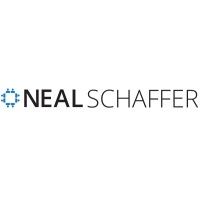 Product Description
Neal Schaffer: A Fractional CMO, Consultant & Speaker on digital / social media strategy, content marketing, influencer marketing & LinkedIn
Pros and Cons
Planable can help streamline the content planning and approval process, making it up to 6 times faster.
The tool offers different views, including calendar, grid, and list view, among others, providing flexibility for users.
Collaboration is made easy with Planable's commenting feature, which displays in context for easy access.
The pricing model for Planable is not readily available for users, so it may not be feasible for smaller businesses or individuals.
The list of features provided on the website is extensive, which could be overwhelming for some users who are new to social media management tools.
It's unclear if Planable integrates with other social media management tools or platforms, which could limit its compatibility with users who are already using other tools.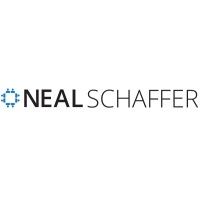 Product Description
Neal Schaffer: A Fractional CMO, Consultant & Speaker on digital / social media strategy, content marketing, influencer marketing & LinkedIn
Pros and Cons
The author offers a unique Digital First approach to marketing.
The author provides paid services such as Fractional CMO service, group coaching, speaking, teaching, and books as well as free content on the blog and podcasts.
The author emphasizes the benefits of collaborating with influencers to boost marketing ROI and increase brand awareness.
It is not clear what the author's pricing structure is for their various services.
The author's expertise and success may be limited to their own experiences and may not be applicable to all businesses.
The author heavily promotes their book, which may be seen as self-promotion rather than offering helpful advice.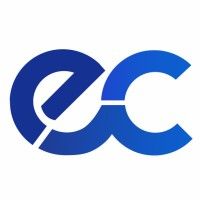 Product Description
eclincher is a social media management platform offering the best tools to publish, schedule, analyze & create content all in one dashboard - start a FREE trial
Pros and Cons
Offers a 14-day free trial with no credit card required.
Integrated AI can assist with creating engaging posts.
Provides a comprehensive suite of tools to manage social media accounts, including scheduling, monitoring, and analytics.
No information on pricing is provided on the website.
The platform offers integrations with many social media networks, but it is not clear which ones are included in each plan.
Some features, such as the Link In Bio for Instagram, may not be necessary or relevant to all businesses.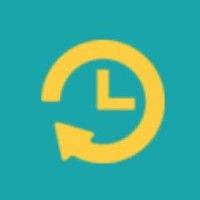 Product Description
Automate your social media with RecurPost, the all-in-one social media management tool used by over 90,000 marketers. Be productive today!
Pros and Cons
RecurPost offers automatic best-time scheduler to help you post on social media platforms at the optimal time.
The tool allows you to set up repeating schedules for evergreen content, which can bring traffic to your website without any intervention.
RecurPost offers sophisticated reports and easy-to-understand social media analytics to help you understand what is working and what is not.
While RecurPost offers collaboration features, it may not be comprehensive enough for larger team sizes.
Some users may find the user interface to be less intuitive compared to other social media management tools.
The AI content generator, ChatGPT, may not always generate high-quality content, which may require manual editing and refinement.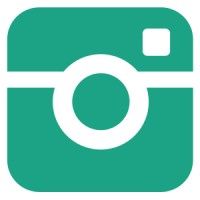 Product Description
The best SMM tool to work with social media. 7 days free. Posts from the web and scheduled posts. Multiple accounts
Pros and Cons
Onlypult provides a wide range of features, including publishing to multiple social media platforms, extensive analytics tools, and an advanced builder for creating micro landing pages.
The platform offers a comprehensive teamwork feature, allowing users to work with colleagues and clients within the single Onlypult space to get better results.
Onlypult offers a mobile app for iOS and Android that allows users to manage all social media accounts, create and edit posts, interact with their team, and more from their smartphones.
Onlypult may be overwhelming for users who only need basic social media scheduling and posting features, as it offers a vast array of tools and capabilities.
Onlypult may not be affordable for small businesses or individuals, as its pricing plans may be too expensive for some users.
Onlypult's automation features may lead to impersonal and less engaging content if not used carefully, which could harm a brand's reputation on social media.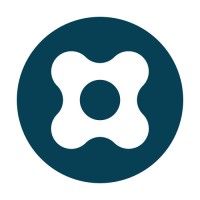 Product Description
ContentCal is being discontinued as of 31st March 2023. Now you can create all your social media content in the same place you plan, schedule, and publish with the power of Adobe Express and ContentCal combined.
Pros and Cons
Easy to use and navigate
Offers a variety of content planning and scheduling tools
Customizable templates and workflows
Limited integrations with third-party apps
Higher pricing for additional features like analytics and team collaboration
Limited photo editing and management capabilities
Missing a tool?
List it here

->
Frequently asked
questions
The best 360 feedback tools software varies based on your specific needs and goals. Popular options include Lattice, Trakstar, and, Culture Amp. Evaluate features, pricing, scalability, and integration capabilities to find the software that aligns with your business requirements.
Social media scheduling tools offer benefits like efficient time management, the ability to plan ahead, consistent branding, easier collaboration, and streamlined reporting. They also provide flexibility to customize content for each platform and reach the audience at optimal times, resulting in increased engagement and traffic.
The common use of social media scheduling tools is to create, schedule, and manage social media posts. It streamlines the posting process, saves time, ensures consistency, provides analytics to track performance, and enables businesses to maintain an active social media presence by scheduling posts in advance.
Consider features such as post scheduling, content curation, team collaboration, analytics, and integration options with other platforms. You want a scheduling tool that can seamlessly integrate with your social media accounts and provide data insights to improve your strategy. Make sure it's user-friendly and offers reliable customer support.
Social media scheduling tools are used across various industries, including e-commerce, retail, B2B services, travel and hospitality, media and entertainment, nonprofit organizations, and more. The versatility of the tool allows businesses of all sizes and sectors to effectively schedule and publish social media content to engage their target audience.
The cost of a social media scheduling tool varies based on features, providers, and the number of social media accounts to be managed. It can range from free plans with basic features to monthly subscriptions starting at $10 to $100 or more, depending on the level of service required.
Yes, there are free social media scheduling tools available. Some popular options include Hootsuite, Buffer, and Later. These free plans often have limitations on the number of social media accounts, posts, and scheduling options. However, they can be a good starting point for small businesses or those with basic social media scheduling needs.
Social media scheduling tools generally require minimal technical expertise. Most tools offer simple, user-friendly interfaces, intuitive UX designs & dashboards with support resources. Basic computer skills & some understanding of social media marketing concepts are enough to get started.
How to use this page to find the right software
Identify your needs and requirements from the software. Consider factors like functionality, features, platform compatibility, budget, and any specific industry or personal preferences.
Based on your needs, prioritize the features or functionalities that are essential for your software.
Explore the website link of each software to gather more detailed information about it.
Elevate your marketing campaigns with interactivity
📈 Increase engagement and conversions with interactive emails
✉️ Automate lifecycle email marketing for pin-point targeting with emails
⚡ Nurture leads with fun widgets like spin-the-wheel, quizzes, polls, etc
Early stage startup? These tools might help you
Better emails. less work.
super growth.