Best Subscription Management Software in 2023
Are you looking for a Subscription Management Software for your business? You have come to the right page. This guide will help you discover the best Subscription Management Software of 2023 and along with a deep dive into their features, pricing, rating, etc.
What is Subscription Management Software?
Subscription management software is a web-based tool that enables businesses to handle and automate their subscription-related activities. This software automates recurring billing, subscription renewals, upgrades, downgrades, cancellations, and refunds, streamlining subscription management workflows. It also provides real-time analytics and insights into subscription metrics like churn rate, MRR, and customer retention. This software halts subscription-related problems before they snowball into customer losses, enhances customer experience and supports growth.
How Subscription Management Software work or function?
Subscription management software streamlines subscription-based businesses by automating the billing and payment processes, managing subscriber lists and profiles, and generating analytical reports. The software integrates with different payment gateways and CRM systems to provide a seamless experience for both businesses and subscribers. It saves time and resources while ensuring accurate and on-time billing and payments.
Benefits of Subscription Management Software?
Benefits of Subscription Management Software:
Automated billing and invoicing, reducing manual errors and saving time.
Improved cash flow management with easy payment tracking and reminders.
Accurate subscriber information management for personalized marketing and communication.
Streamlined subscription renewals and cancellations, increasing customer retention.
Access to real-time data for informed decision-making and growth strategies.
How we curated this list
We conducted extensive research to identify a wide range of software options within each category. This involved exploring online resources, industry publications, software directories, and user reviews. Please note that the pricing and features mentioned here are subject to change. We recommend you to visit the product website for the latest information before making a decision.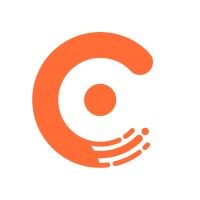 Product Description
Automate your receivables process with Chargebee Receivables - A smart platform to manage your AR & Collections, reduce DSO & increase team efficiency to help you get paid faster
Pros and Cons
The product offers solutions for billing management, revenue recognition, and retention which can help businesses scale their financial operations.
The platform supports integration with multiple payment gateways and systems across the organization, making it easy for businesses to centralize financial processes.
The product promotes revenue growth management and offers insights and analytics to help businesses make data-driven decisions.
The passage doesn't provide information on the pricing structure, which may be a potential drawback for businesses looking for a cost-effective solution.
The product is marketed towards subscription-based businesses, meaning it may not be as effective for companies with different business models.
The passage doesn't detail the level of customer support provided, which could be important for businesses looking for reliable help and assistance.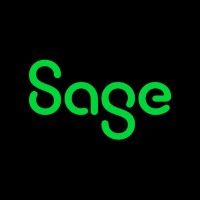 Product Description
Pros and Cons
The product appears to have measures in place for performance and security through Cloudflare.
The product seems to offer some level of restriction and access control to protect against unauthorized access.
The error message provides detailed information to identify potential issues.
The error code 1020 indicates that access to the site has been blocked or restricted, which can be frustrating for users.
It appears that the cause of the error is specific to the user's IP address or country, which may limit accessibility.
Without more information about the product itself, it is difficult to determine what specific features or benefits it offers.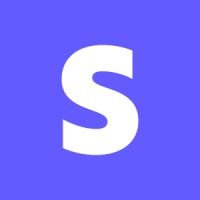 Product Description
Stripe Billing is a recurring billing and subscription management software that automates revenue operations with reporting, dunning, and revenue recognition.
Pros and Cons
Stripe offers a single solution platform for all billing workflows that can accelerate and scale growth.
Flexible billing logic for everything from per-seat pricing to metered billing is available out of the box.
The revenue recovery feature of Stripe billing provides businesses with smart retries, automated failed payment emails, and an automatic card updater to reduce churn.
Some businesses may find Stripe's single transaction fees structure to be more expensive than competitor providers.
Stripe charges an additional fee for chargebacks, which may be a disadvantage for small businesses.
Stripe's compliance with Strong Customer Authentication (SCA) may cause inconvenience for customers who have to authenticate multiple times during a purchase.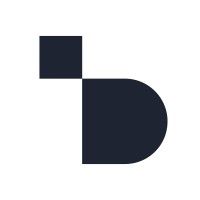 Product Description
Billsby marketing website
Pros and Cons
Billsby offers a free trial, making it easy for potential customers to test the software before committing to a subscription.
The software is highly customizable and offers advanced pricing modalities, providing businesses with greater control over their revenue operations.
Billsby's integrated checkout feature allows for easy implementation on a website with just two lines of code, making it convenient for businesses to integrate into their existing system.
There is no information on pricing provided in this passage, which could potentially be a drawback for businesses looking for a subscription billing software.
While Billsby offers helpful guides for setup and support, there is no mention of live customer support or 24/7 helplines, which may put off some customers.
The passage mentions that Billsby provides tax compliance, but it doesn't offer any more information on what this entails or which countries it is compliant in.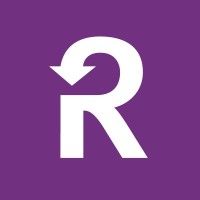 Product Description
Recurly is the best subscription management software and recurring billing platform on the market, compatible with leading ERP, CRM, payment gateways, fraud, and tax solutions.
Pros and Cons
Recurly offers flexible and customizable subscription management features, making it possible for businesses to adapt and launch quickly.
The platform provides data-driven insights and advanced churn management to help enhance subscriber retention and capture more monthly recurring revenue (MRR).
Recurly has industry-leading partnerships, offering access to subscription industry expertise and benchmarks.
Some of the more advanced features, such as revenue forecasting and intelligent retries, may only be available on the more expensive plans, which may not be feasible for some businesses.
It may take some time to learn and fully utilize all the features of Recurly, so there could be a learning curve for new users.
The platform may not be suitable for smaller businesses or startups that do not have many subscribers or recurring revenue yet, as some of the features may not be necessary or cost-effective for them.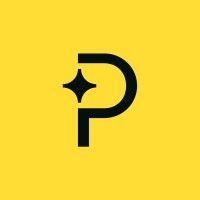 Product Description
B2B and B2C software companies around the globe use Paddle to offload operational complexities so they can focus on growth. Paddle provides more than just the plumbing for your revenue. As a merchant of record, we take care of fraud, sales tax compliance, billing support and more.
Pros and Cons
Paddle Studios provides original SaaS content that can help businesses learn and grow.
Paddle takes on liability for charging and remitting global sales taxes and all fraud on its platform, making it easier for businesses to focus on growth.
Paddle offers a variety of services, from customer support to implementation services, to help businesses scale and succeed.
There is no information about the pricing of Paddle's services, meaning it may not be a viable option for smaller businesses or startups with limited budgets.
While Paddle offers features like subscription billing and fraud protection, there is no information available on how effective these features are in practice.
Paddle's platform offers a lot of different tools and services, which could be overwhelming or unnecessary for some businesses depending on their specific needs.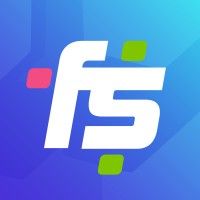 Product Description
Freemius is a SaaS engine for selling WordPress plugins and themes. Start selling now with Buy Button/Checkout, licensing, subscriptions, affiliation + more
Pros and Cons
All-in-one solution: Freemius offers a complete payments, licensing, and software updates solution in one place, which means users don't have to deal with multiple add-ons and eCommerce maintenance.
Actionable analytics & insights: Freemius captures user behavior and provides valuable insights to help improve the product and reduce support time.
Seamless EU VAT handling: Freemius handles the hassle of collecting and reporting the required VAT from sales to EU customers, allowing users to focus on developing WordPress plugins/themes.
Limited focus: Freemius is currently focused on selling WordPress themes, plugins, and add-ons, and may not be suitable for those looking to sell other digital products.
Limited payment gateways: Freemius uses PayPal and Stripe as their payment gateways, which may not be ideal for users in countries where PayPal is not supported.
Recurring payments only: Freemius prioritizes recurring payments and subscriptions, which may not be suitable for those who prefer one-time payments for their products.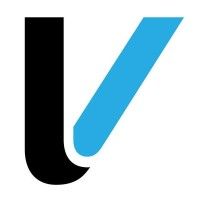 #8
2Checkout (now Verifone)
Product Description
Verifone complete kiosk and unattended payment components offer merchants additional sourcees of revenue while enhancing the customer experience.
Pros and Cons
Verifone offers a comprehensive range of payment solutions for businesses of all sizes and industries.
Their cloud-based services provide centralized device management and diagnostics for convenience and efficiency.
Verifone supports advanced payment methods such as cryptocurrency and popular e-wallets like PayPal and Venmo, which can improve customer satisfaction and loyalty.
No pricing information is provided on their website, which may make it difficult for potential customers to compare Verifone's services with competitors.
Verifone primarily caters to retail businesses, which may limit its appeal to businesses in other industries.
Verifone's reliance on technology means that system downtime or technical issues could have a significant impact on businesses that rely on their payment solutions.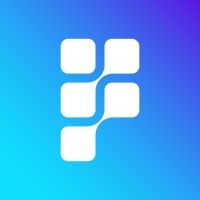 Product Description
Sell your software and Saas online with PayPro Global E-commerce Platform. Flexible solution, Over 70 payment methods, Great support...Start Selling Globally Now!
Pros and Cons
Full-service eCommerce partner to take care of everything from global payments and sales tax/VAT to 24/7 customer support, so the business owner can focus on the product.
Reseller model means that everything is taken care of, from initial customer sales – in a variety of currencies and payment methods – to invoicing, tax compliance, customer support, and subscription management.
Compliance and risk management are taken very seriously. The company is PCI DSS level 1 and GDPR compliant, and their dedicated team stays on top of all new rules and regulations to ensure the company's safety.
There is no indication of how much it will cost to partner with PayPro Global.
The product is not explained in detail.
Although it's mentioned that PayPro Global can help increase sales, there is no specific information on how that is accomplished.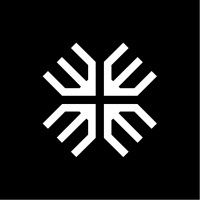 #10
Maxio (formerly SaaSOptics and Chargify)
Product Description
Maxio brings core financial operations into one platform to help SaaS companies uncover critical financial insights and unlock their next stage of growth.
Pros and Cons
Maxio offers a one-stop solution for optimizing your financial operations workflow.
Maxio has a user-friendly product catalog that keeps you flexible and allows you to create customized pricing models.
Maxio offers automated collections and dunning capabilities that allow you to reduce the risk of non-payment and understand your future cash position.
Maxio is focused on B2B SaaS companies, so it may not be a suitable option for other types of businesses.
It may take some time to set up Maxio initially and learn how to use all of its features effectively.
Maxio may require a financial or accounting background to fully utilize all of its capabilities. Product Description
Whether your business model is based on subscriptions, consumption, or a hybrid approach, our industry leading monetization solutions will help.
Pros and Cons
Zuora offers a flexible monetization solution that can work with different business models, whether based on subscriptions, consumption or a hybrid approach.
The platform automates complex revenue streams, which can reduce time-to-close and minimize churn.
Zuora offers a variety of products that can help businesses with billing, revenue recognition, payments, and integration with existing application ecosystems.
Zuora may require some technical expertise to use, as it offers SDKs and APIs that work quickly with existing applications and ecosystems.
Some businesses may find Zuora's products to be expensive or too complex for their needs.
While Zuora's platform offers a range of benefits, it may not be the best fit for businesses that do not rely heavily on recurring revenue models.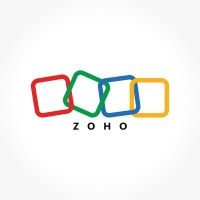 Product Description
Zoho Subscriptions is a subscription billing platform that manages your billing needs & handles the customer subscription lifecycle end-to-end. Sign up now - it's free!
Pros and Cons
Automates billing process and sends tax-compliant invoices on behalf of the user.
Provides a self-service portal for customers to manage their subscriptions.
Offers a wide range of invoice templates and allows users to brand every aspect of the subscription experience.
May not offer enough integrations for some users.
Could have a steep learning curve for those not accustomed to subscription billing software.
May not be suitable for very small businesses with few recurring subscriptions.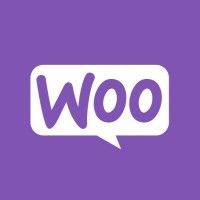 #13
WooCommerce Subscriptions
Product Description
Sell content memberships, food boxes, digital licenses or any subscription product you can think of.
Pros and Cons
Recurring revenue - a dependable income stream that helps smooth cash flow and financial forecasting.
More loyal, engaged customers - subscribers stay loyal longer, have higher lifetime values and are more likely to refer others.
Accelerated growth - understand what subscribers prefer, tailor products to their needs and drive growth.
The subscription model may not be suitable for all types of businesses.
Businesses must provide a continuous service or product to keep subscribers engaged.
Customers may feel trapped in a subscription if they are unable to cancel easily.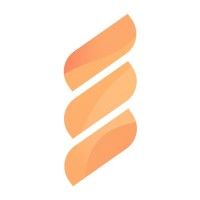 Product Description
FastSpring is a trusted global full-service SaaS ecommerce partner for software companies. With FastSpring, companies sell more, stay lean, and compete big.
Pros and Cons
FastSpring offers global payment processing with support for over 23 currencies and 200+ regions, making it easier for businesses to transact across borders.
The platform provides subscription management tools that are flexible and can be used to handle recurring billing for digital products, enabling businesses to manage their subscriptions effectively.
FastSpring has a comprehensive fraud prevention system that proactively alerts businesses of suspicious activities and helps reduce chargebacks, enabling businesses to protect their revenue.
The pricing for FastSpring's services is not clearly defined on the website, which may be a turn-off for some businesses looking for transparency in pricing.
The platform may not be suitable for businesses that require support for physical products or services as it is mainly geared towards digital products.
While FastSpring has a resource hub and documentation for developers, businesses with limited technical knowledge may find it challenging to navigate. Product Description
弊社プラットフォームには、グローバルでオンライン販売を行うために必要な機能がすべて揃っています。さらに、お客様のビジネスにおける収益目標の達成、顧客満足度の向上に向け、経験豊富な専門スタッフが必要なすべてのサービス/ツールを提供します。
Pros and Cons
Cleverbridge's customer success software helps automate and orchestrate subscriptions and payments across the customer journey, making it a cost-efficient solution for maximizing customer lifetime value.
Their Renewal Automation feature helps businesses ensure their customers renew on time, grow revenue, and maximize customer lifetime value while driving cost-efficiency.
Cleverbridge's Global Tax & Compliance feature keeps businesses compliant with regulations around taxation, data privacy, and security, allowing them to expand their business into 180 markets.
It may not be suitable for businesses that do not rely heavily on subscriptions or require extensive back-office and finance automation.
Cleverbridge's sophisticated product catalogue and automation may not be ideal for businesses with highly complex product offerings.
The vast array of capabilities and tools provided may be overwhelming and difficult to navigate for small businesses with limited resources.
Missing a tool?
List it here

->
Frequently asked
questions
The best subscription management software highly depends on your business's unique needs. Popular options include Chargebee, Zuora, and Recurly. Evaluate features such as payment processing, customer communication, and analytics to find the software that aligns with your business requirements.
Subscription management software provides benefits such as automated billing, customer management, analytics, and reporting. It helps businesses manage recurring revenue, improve customer retention, reduce churn, and scale subscription businesses effectively.
The common use of subscription management software is to manage subscriptions and automate recurring billing processes. It enables businesses to customize subscription plans, track customer payments and renewals, handle cancellations and refunds, and provide customer self-service portals. It also provides features for analytics and reporting to monitor subscription metrics and revenue.
When choosing subscription management software, consider features like automated billing, payment gateways, customisable plans, customer self-service, integrations, reporting/analytics, customer support, and ease of use. These features will help you effectively manage and optimise your subscriptions and revenue.
Subscription management software is widely used in industries such as SaaS, publishing, media, and healthcare. It's a powerful tool for managing recurring billing, invoicing, and customer subscriptions.
Subscription management software can range from free plans with limited features to monthly subscriptions starting at $10 to $500 or more, depending on the scale and level of service required. The cost may also vary depending on factors like features, provider, and the size of the subscriber list.
Yes, there are free subscription management software tools available. Some popular options include HubSpot, Zoho CRM, and Insightly. These free plans often have limitations on features, contacts, and users. However, they can be a good starting point for small businesses or those with basic subscription management needs.
Subscription management software is generally designed to be user-friendly, requiring minimal technical expertise. Basic computer skills and understanding of subscription models are generally enough to get started. However, advanced features such as integration with other tools or complex reporting may require some technical knowledge or assistance from support resources.
How to use this page to find the right software
Identify your needs and requirements from the software. Consider factors like functionality, features, platform compatibility, budget, and any specific industry or personal preferences.
Based on your needs, prioritize the features or functionalities that are essential for your software.
Explore the website link of each software to gather more detailed information about it.
Modernize your operations with interactivity
📈 Automate bills, usage reports, and notifications with the journey feature
⚡ Enable people to raise issues inside the emails using forms
✉️ Use APIs to trigger and send notification and reminder emails
Early stage startup? These tools might help you
Better emails. less work.
super growth.