Best Ecommerce Platforms in 2023
Are you looking for an Ecommerce Platforms for your business? You have come to the right page. This guide will help you discover the best Ecommerce Platforms of 2023 and along with a deep dive into their features, pricing, rating, etc.
What is eCommerce Platforms?
eCommerce platforms are software solutions that enable businesses to sell products and services online. These platforms provide all-in-one solutions for creating online storefronts, managing orders, payments, and shipping, and tracking customer activity. eCommerce platforms often integrate with third-party tools like marketing automation software, social media platforms, and inventory management systems to provide a comprehensive online sales strategy. With ecommerce platforms, businesses can increase their reach to a wider audience and improve their sales potential.
How eCommerce Platforms work or function?
eCommerce platforms provide businesses with the ability to create an online storefront that allows customers to easily browse and purchase products or services. The platform typically offers a range of features including product management, inventory control, payment processing, and shipping logistics. Businesses can use eCommerce platforms to reach a wider audience, increase sales, and provide a seamless shopping experience for customers. The platform may also offer marketing tools to help businesses promote their products and improve their overall online presence.
Benefits of eCommerce Platforms?
eCommerce platforms can help businesses expand their reach and increase sales by providing a global audience for their products and services.
These platforms offer customizable templates, integration with payment gateways, and secure checkout options.
They also provide data insights and analytics to help businesses optimize their online store and improve customer experience.
eCommerce platforms can save businesses time and money by automating tasks such as inventory management, shipping, and fulfillment.
With eCommerce platforms, businesses can easily manage multiple channels such as social media, marketplaces, and their own website, all in one place.
How we curated this list
We conducted extensive research to identify a wide range of software options within each category. This involved exploring online resources, industry publications, software directories, and user reviews. Please note that the pricing and features mentioned here are subject to change. We recommend you to visit the product website for the latest information before making a decision.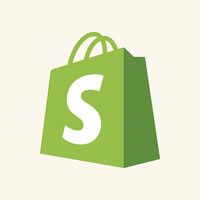 Product Description
Try Shopify free and start a business or grow an existing one. Get more than ecommerce software with tools to manage every part of your business.
Pros and Cons
Shopify offers a variety of tools and resources for entrepreneurs to start and run their business, including an online store editor, business apps, and customizable store themes.
Merchants can sell their products online and in person, as well as sell across channels and reach millions of shoppers.
Shopify provides integrated marketing tools, such as SEO and social media integrations, to help merchants reach new leads and engage with customers.
The pricing for Shopify's plans can be expensive for small startups or businesses on a tight budget.
The level of customization available for themes may not be sufficient for larger or more complex businesses.
Shopify may not be suitable for certain types of businesses or products, such as those that require specialized features or functionality not offered by the platform.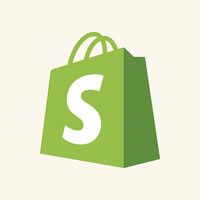 Product Description
The best commerce platform for reaching more customers, converting more checkouts, and scaling fast. Find out why the most innovative brands in the world agree. Contact us today.
Pros and Cons
Shopify Plus provides an all-in-one commerce platform that allows businesses to sell across every channel and market from one dynamic platform.
With data-targeted audiences across popular social marketplaces, Shopify Plus allows businesses to attract shoppers looking for products like theirs.
Shopify Plus is built for speed, allowing businesses to move fast, innovate even faster, and respond to shifting consumer trends in real time, supported by an entire ecosystem of partners.
The pricing for Shopify Plus may be too expensive for some businesses, especially smaller ones.
Some businesses may find it challenging to migrate and launch their online store on the Shopify Plus platform, especially if they are not tech-savvy.
Customizations on Shopify Plus may require specialized app and partner ecosystems, which might be complex and costly for some businesses.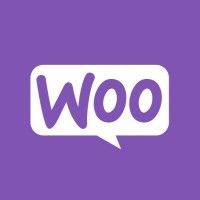 Product Description
Woo is the open-source ecommerce platform that helps merchants and developers build successful businesses for the long term.
Pros and Cons
Woo is an open-source platform, meaning that it is highly customizable and can be tailored to the specific needs of any merchant or developer.
The platform provides numerous resources, extensions, and themes to help streamline businesses and optimize conversions, such as the Marketplace mentioned in the passage.
Woo allows users to start for free, grow their store at their own pace, and does not charge a portion of profits as the business grows.
There is no mention of any specific security measures or protocols that Woo ensures, which could be a cause for concern when dealing with sensitive customer information and payments.
The passage does not provide any information about the fees or costs associated with using Woo, apart from the fact that users can start for free with no credit card required.
The availability of dedicated support teams across the world is mentioned, but it is unclear whether these teams offer 24/7 support, which could be a potential drawback for businesses operating in different time zones.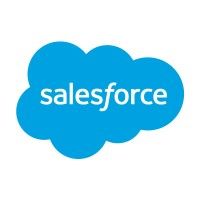 #4
Salesforce Commerce for B2B
Product Description
With Salesforce's Digital Experience Platform, quickly launch data-powered sites, portals, snf apps, connected across the customer journey.
Pros and Cons
Salesforce is the world's first intelligent CRM, which means it has advanced features and capabilities to help with customer relationship management.
Salesforce offers a variety of different products that cater to different business needs, such as marketing automation software and help desk software.
Salesforce has a strong emphasis on customer success, which means they prioritize ensuring their customers are satisfied and achieving their goals.
Salesforce may have a steep learning curve for users who are not familiar with CRM software.
Salesforce pricing may be too expensive for some small businesses or startups.
Some users may prefer a simpler, more streamlined CRM system rather than the advanced capabilities offered by Salesforce.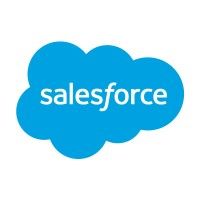 #5
Salesforce Commerce for B2C
Product Description
With Salesforce's Digital Experience Platform, quickly launch data-powered sites, portals, snf apps, connected across the customer journey.
Pros and Cons
Integrates AI, data, and CRM to personalize customer interactions effectively.
Offers a free trial and demos to allow customers to test the product before purchase.
Offers solutions for different industries, allowing them to modernize their business and lower costs.
The product may be too complex for small businesses with limited resources.
It may be expensive for businesses on a tight budget.
It may take time and effort for businesses to learn and adapt to the new system.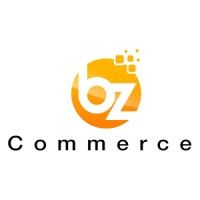 Product Description
BigCommerce is an innovative ecommerce platform empowering businesses of all sizes to grow and succeed online with its intuitive software-as-a-service (SaaS) technology.
Pros and Cons
BigCommerce offers a modern and flexible platform with enterprise integrations and tools for customization and scalability.
It provides a partner ecosystem with best-in-class technology providers, ecommerce designers, developers and marketers to support and enhance the customer journey.
BigCommerce offers essential back-office integrations and multiple features including native B2B and B2C, omnichannel, commerce-as-a-service, open APIs, frictionless checkout options, and actionable insights for data-driven decision making.
BigCommerce may not be suitable for small businesses as it offers enterprise-level features and at a relatively higher price.
Some features may require technical knowledge and expertise for proper implementation.
BigCommerce may not suit the needs of businesses looking for fully custom-coded solutions, as it implements a modular approach to development.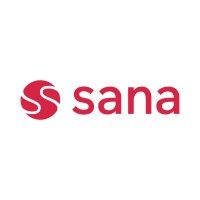 Product Description
Prioritize relationships, not just transactions. Find out how Sana Commerce's e-commerce platform for SAP and Microsoft Dynamics can help you succeed.
Pros and Cons
Tight integration with Microsoft Dynamics or SAP ERP systems, creating a single source of truth for all data that can be accessed by customers in the web store.
Consistent information across buying channels, which eliminates order and delivery errors and ensures always-accurate information, including complex pricing and ATP logic.
Built to ensure the ability to quickly expand to new markets or regions, respond to changes in the industry, and undergo system upgrades without disruptions.
No mention of integration with other ERP systems beyond Microsoft Dynamics and SAP, which may limit the platform's usefulness for some businesses.
No pricing information available on the website, so potential customers must reach out to the company for details, which could be frustrating for some.
While many case studies are available to read, it's not clear how representative they are of the typical experience for Sana Commerce customers.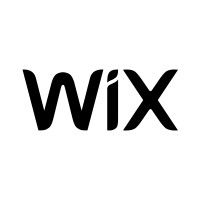 Product Description
Create your website and grow with confidence. From an intuitive website builder to advanced business solutions & powerful SEO tools—Try Wix for free.
Pros and Cons
The website offers a wide variety of templates to choose from for the users.
The platform integrates with multiple business solutions like SEO and marketing tools, online store, booking system, and more.
The website builder has a smart drag and drop editor with 1000s of advanced design capabilities for customizing the website.
Some features like Velo's open dev platform may require advanced coding knowledge.
The free plan comes with Wix's domain and an advertisement, which may not look professional.
The website builder may have limited design flexibility compared to manual coding.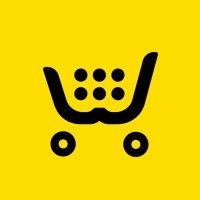 Product Description
Guayadora de Verduras, Sofrito, Frutas, Vegetales, Coco, Queso Seco y Pilar Cafe
Pros and Cons
Can sell products anywhere, including on a website, social media platforms, and online marketplaces like Amazon and eBay.
Offers multiple marketing tools like Google advertising, Facebook advertising, Search Engine Optimization, and email newsletters.
Provides comprehensive user guides to help build a successful e-commerce store.
Limited customization options for the catalog, checkout page, and customer notifications without coding.
Integrating new tools and automating tasks may require technical expertise.
Lightspeed Payments, a fully integrated payment method, is currently available for the USA only, limiting the payment options in other regions.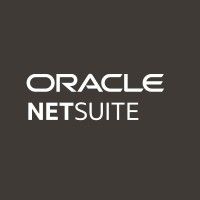 Product Description
NetSuite is the leading integrated cloud business software suite, including business accounting, ERP, CRM and ecommerce software.
Pros and Cons
The product offers a range of features such as ERP, CRM, supply chain management, etc. which can be useful for businesses of different sizes and types.
The product is cloud-based, making it accessible from anywhere and reducing the need for costly on-site IT infrastructure.
The company offers customer success services and support, helping businesses to maximize their use of the product.
There is no information provided about the pricing of the product, which may be a concern for businesses trying to make budgetary decisions.
The product may require some level of customization to fully meet the needs of individual businesses, which could result in additional costs and time investments.
The company offers limited information about the product itself, making it difficult to fully evaluate its effectiveness without scheduling a product tour.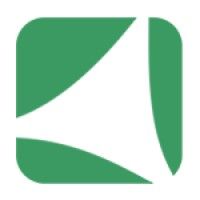 Product Description
Vendasta is an all-in-one platform for companies that provide digital solutions to SMBs. The easiest way to start selling digital solutions under your brand.
Pros and Cons
Offers a diverse range of products such as SEO services, ecommerce, digital advertising, etc.
Provides a single platform for marketing, selling, and fulfilling services.
Allows businesses to build a brandable client portal where clients can access everything they need to manage their online presence.
No information about pricing plans.
No details about the process of adding new products to the marketplace.
Limited information about the features of the platform.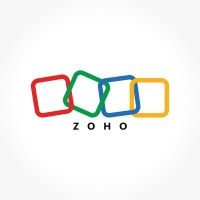 Product Description
Build your own online store with Zoho Commerce. Just figure out what to sell and use our online store builder to go live instantly. Start for free today!
Pros and Cons
Zoho Commerce provides a comprehensive set of tools required to build an online store, manage orders, payments, shipping, and marketing.
The drag-and-drop builder feature and professional website templates make it easy and inexpensive to design and publish an online store.
Integration with Zoho suite of applications enables businesses to scale their operations and maximize efficiency.
There is no mention of any free plan or trial offered by Zoho Commerce for users who want to evaluate the product before purchasing it.
The pricing plans offered by Zoho Commerce may not be affordable for small businesses or startups with limited budgets.
Businesses might still need technical expertise to customize their online store beyond what is available through the drag-and-drop builder and templates.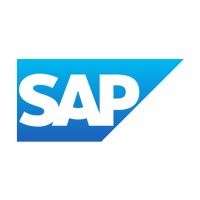 Product Description
Get software and technology solutions from SAP, the leader in business applications. Run simple with the best in cloud, analytics, mobile and IT solutions.
Pros and Cons
Offers various SAP solutions for running an intelligent enterprise
Provides free trials to try out SAP software before purchasing
Has a support portal and community to engage with peers and experts from SAP
The website seems to have broken links and errors
It's not clear what specific solutions are being offered in the passage
It's not clear what sets SAP apart from other similar software solutions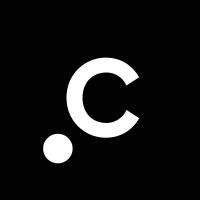 Product Description
With Centra, fashion & lifestyle brands can capture new markets and reach new global customers through an online store that's localized to any market. Centra has an advanced feature-set built-in, flexible APIs, and excels at both direct-to-consumer and wholesale.
Pros and Cons
Localized offerings: Centra allows brands to serve customers globally with localized offerings from a single platform, which can help increase sales and customer satisfaction.
Powerful platform: Centra offers a comprehensive platform where brands can manage the core aspects of their business, including direct-to-consumer, wholesale, orders, inventory, payments, and more, all from one place.
Headless commerce: Centra's headless commerce solution enables brands to build any number of websites or apps on top of its intuitive APIs and use their favorite Content Management System. This flexibility can help brands create a more personalized and seamless shopping experience for their customers.
Cost: As with any high-end platform, Centra may be expensive for smaller brands or those on a tight budget.
Complexity: The platform's extensive features and integrations may be overwhelming for some users and require a steep learning curve for others.
Limited industry focus: Although Centra offers specialized features for fashion and lifestyle brands, it may not be the best fit for other industries looking for more industry-specific solutions.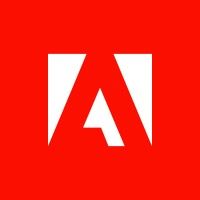 #15
Adobe Commerce (formerly Magento Commerce)
Product Description
Quickly and simply build a personalized website to showcase your creative work with Adobe Portfolio. Now included free with any Creative Cloud subscription.
Pros and Cons
Wide range of customization and flexibility options for e-commerce stores.
Strong integration with Adobe's suite of tools, including analytics, marketing, and content management.
Robust community of developers and users who frequently contribute to the platform.
Learning curve can be steep for beginners with little to no coding experience.
High cost to implement and maintain, especially for small businesses.
Major updates and version releases can create compatibility issues with third-party extensions and plugins.
Missing a tool?
List it here

->
Frequently asked
questions
The best eCommerce platform software depends on your business needs and goals. Popular options include Shopify, WooCommerce, and BigCommerce. Consider features, pricing, customization options, and scalability to find the platform that aligns with your business requirements.
eCommerce platform software provides benefits such as easy online store creation, management of orders and inventory, secure payment options, integration with third-party tools, and analytics. It helps businesses to reach a wider audience, sell products 24/7, streamline operations, and increase revenue.
The common use of eCommerce platform software is to provide an online platform for businesses to sell their products/services. It enables businesses to create an online store, upload product listings, manage inventory, process payments, and fulfill orders. It also provides features for marketing, analytics, and customer management to optimize sales performance.
Consider features like ease of use, scalability, customization options, payment gateway integration, inventory management, SEO capabilities, mobile responsiveness, security, customer support, and analytics. These features will help you effectively manage and optimize your e-commerce business.
eCommerce platforms software is used by the e-commerce industry.
The cost of eCommerce platform software depends on the features, provider, and scale. The price can range anywhere from a free plan with limited features to high-priced monthly subscriptions starting at $29 to $299 or more.
Yes, there are free eCommerce platforms available. Some popular options include WooCommerce, Magento, and OpenCart. These free plans often have limitations on features, storage, and support. However, they can be a good starting point for small businesses or those with basic e-commerce needs.
eCommerce platforms software typically requires basic technical skills, such as setting up and maintaining a website. However, more advanced features, such as customizing themes or integrating payment gateways, may require some technical knowledge or assistance. Most e-commerce platforms offer user-friendly interfaces and support resources to help users with varying levels of expertise.
How to use this page to find the right software
Identify your needs and requirements from the software. Consider factors like functionality, features, platform compatibility, budget, and any specific industry or personal preferences.
Based on your needs, prioritize the features or functionalities that are essential for your software.
Explore the website link of each software to gather more detailed information about it.
Elevate your marketing campaigns with interactivity
📈 Increase engagement and conversions with interactive emails
✉️ Automate lifecycle email marketing for pin-point targeting with emails
⚡ Nurture leads with fun widgets like spin-the-wheel, quizzes, polls, etc
Early stage startup? These tools might help you
Better emails. less work.
super growth.