Best Video Cms Software in 2023
Are you looking for a Video Cms Software for your business? You have come to the right page. This guide will help you discover the best Video Cms Software of 2023 and along with a deep dive into their features, pricing, rating, etc.
What is Video CMS Software?
Video CMS software is a digital platform that provides solutions to manage and distribute video content. It allows users to upload, organize, and publish videos on various platforms like social media, e-commerce sites and video-sharing websites. This intelligent software tool not only helps manage videos but also provides smart editing and customization options according to user preferences. With video CMS software, businesses can monetize their video content and measure audience engagement to optimize their marketing strategies.
How Video CMS Software work or function?
Video CMS software works by allowing users to upload videos to a centralized database, where they can be organized, edited, and distributed across various platforms. The software includes features such as metadata tagging, video analytics, and user management, which help content creators manage their videos effectively. Video CMS software also provides security measures, such as content encryption and access controls, to protect sensitive content from unauthorized access. Overall, the software streamlines the video production process, improving efficiency and reducing costs.
Benefits of Video CMS Software?
Video CMS software provides a centralized location for managing video content, making it easier to organize, search, and share.
It can also improve the user experience by allowing for customization and control over video playback options.
Metrics and analytics can be collected and analyzed to gain insights into user behavior and preferences.
Automating video workflows with Video CMS saves time, reduces errors, and minimizes manual effort.
Enhanced security features prevent unauthorized access and protect intellectual property.
How we curated this list
We conducted extensive research to identify a wide range of software options within each category. This involved exploring online resources, industry publications, software directories, and user reviews. Please note that the pricing and features mentioned here are subject to change. We recommend you to visit the product website for the latest information before making a decision.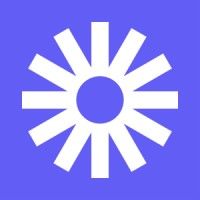 Product Description
Record your screen, share your thoughts, and get things done faster with async video.
Pros and Cons
Loom allows users to create video tutorials that can save time compared to long emails or one-on-one trainings.
It helps maximize productivity of distributed companies by facilitating collaboration and idea sharing.
Loom eliminates the need for 75 different one-on-one calls, allowing individuals to connect with others more personally.
The passage does not provide any information on the cost of the product, which could be a drawback for some users.
It is not clear if Loom has any limitations in terms of the length or size of the videos that can be recorded and shared.
The product might not be suitable for users who prefer written communication over video.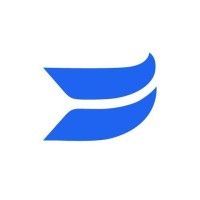 Product Description
Wistia is the video marketing platform for business. Start creating, editing, hosting, marketing, and measuring the impact of your videos.
Pros and Cons
Wistia offers a wide range of features such as live recording, editing, hosting, collaboration, management, and interactive elements for videos.
The platform provides fast and secure video hosting that loads quickly and is always ad-free, enhancing user experience and SEO rankings.
Wistia offers integrations with other marketing tools and provides guidance to help businesses create better videos and improve their video marketing strategies.
Wistia's pricing may be a bit expensive for small businesses and individuals, especially if they don't require all the features offered by the platform.
While Wistia offers live recording and editing, it may not be as robust as specialized editing software, which may limit the options and creativity of some users.
While Wistia offers a variety of integrations, it may not integrate seamlessly with all marketing tools, which may result in some inconveniences.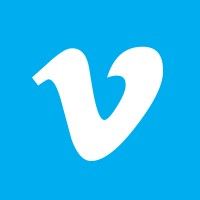 Product Description
Vimeo is the world's most innovative video experience platform. We enable anyone to create high-quality video experiences to connect better and bring ideas to life.
Pros and Cons
The product provides a wide range of features such as interactive video, screen recorder, online video editor, and video hosting.
The product can be used for various purposes such as video marketing, employee communication, event marketing, and video monetization.
The product also provides resources such as blog, video school, customer stories, and help center to assist the users.
There is no clear information provided about the pricing or plans for the product, which might make it difficult for users to make informed decisions.
The product seems to target a wide range of audiences, from small businesses to enterprise-level organizations, which might make it difficult to cater to specific needs and requirements.
Some of the features, such as hiring a video pro and video analytics, might not be relevant or necessary for all users.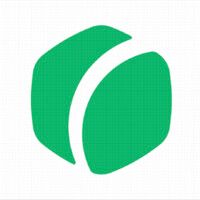 Product Description
Grain automates note-taking, record-keeping, and insight capture from every customer conversation.
Pros and Cons
Grain is an AI-powered meeting recording tool that can summarize and capture key moments from every customer conversation.
Grain automatically identifies key moments in the meeting, which allows the user to be more focused and present during the conversation.
Grain can be seamlessly integrated with other apps, such as Slack, Salesforce, and Notion, making it easy to share customer insights.
Grain may not be suitable for businesses that do not have a lot of customer interactions as it is designed to record and analyze customer conversations.
There may be concerns around the security and confidentiality of customer information being recorded and stored by Grain.
While Grain provides accurate summaries of customer interactions, some users may still prefer to take manual notes for a more personalized touch.

Product Description
A video personalization and distribution platform that helps enterprise businesses achieve their marketing and sales goals through seamless video workflows
Pros and Cons
Offers personalized video experiences at scale with AI technology.
Provides pre-built templates for different contexts and use cases to create videos within minutes.
Allows users to create tailor-fit output by stitching personalized intros with pre-recorded videos with just a few clicks.
The cost of the product is not mentioned, which may make it difficult for businesses to budget accordingly.
It may not be suitable for businesses that do not require video marketing as a key marketing strategy.
It can be time-consuming to learn and use the software, which may require training support for businesses to integrate the product effectively.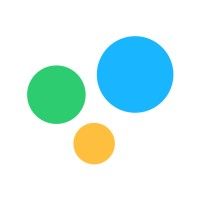 Product Description
Filestage is a review and approval platform that runs itself. Share any content, set your due dates, then let the feedback come to you.
Pros and Cons
Project workflow management feature helps to manage projects efficiently.
File proofing feature with smart annotation tools helps to get fast and clear feedback.
Analytics on the review process help in maximizing efficiency.
Pricing is not mentioned, which can be a disadvantage for potential customers.
The specific automation features are not clear, and it may not work for all types of businesses.
Filestage does not integrate with all external tools and software, which may cause inconvenience for some users.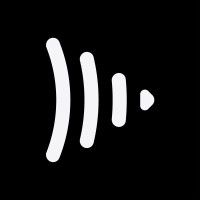 Product Description
Frame.io is the world's leading creative review and collaboration platform. Share media, collect feedback, manage reviews, and deliver finished work faster — from anywhere in the world.
Pros and Cons
Frame.io provides a central hub where creative teams can share media, track feedback, and streamline workflow, making it easier for teams to collaborate from anywhere in the world.
Frame.io allows for frame-accurate comments and the ability to draw on frames, making feedback more specific and actionable, reducing review cycles and speeding up approvals.
Camera to Cloud feature allows for faster, more secure transfer of video from the set to the editing team, reducing wait times and allowing for post-production to start sooner.
Pricing information is not readily available on the product page, requiring users to sign up for a free trial to view pricing options.
The Transfer app is only available for macOS and Windows, limiting accessibility for users on other operating systems.
The watermark feature for preventing leaks may be considered intrusive by some users and could detract from the viewing experience.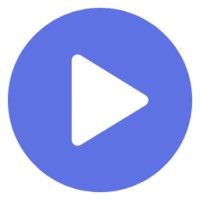 Product Description
Online video hosting with a single click. Record, upload, embed, share, market videos on sites, email, social & more. Try it now, free on Vadoo
Pros and Cons
Easy to use video hosting platform that can be set up within minutes.
Customizable video player and landing pages that can be used to engage and convert users.
Offers features like video chat bubble, video testimonials, screen recorder, and podcast hosting.
No information given on the pricing structure of the product.
No mention of the maximum file size that can be uploaded on the platform.
No information on the storage capacity provided by the platform.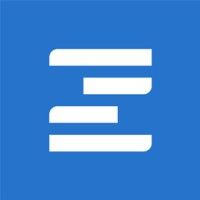 Product Description
Simplify content review and approval with the leading online proofing software for marketing and creative teams.
Pros and Cons
ZiflowAI offers automated creative workflows for easy and fast review and approval process.
Ziflow supports over 1,200 media types, making it possible to capture and review feedback on multiple types of files in just one platform.
Ziflow offers unique feedback tools for different types of creative content including video, motion, and web-native creative content, making it a versatile platform.
It is not clear if Ziflow offers a free trial, making it difficult for potential customers to test and evaluate the platform before subscribing.
Ziflow's integrations with other tools and apps may come with additional costs, making it an expensive choice for small businesses and individuals.
While Ziflow offers SOC2 enterprise-grade security, customers may still have concerns about their data being stored on a cloud-based platform.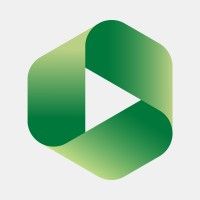 Product Description
Panopto is the leading video platform for businesses and universities. Using Panopto, anyone can create and share professional on-demand videos securely.
Pros and Cons
The platform offers various features for video recording, editing, and streaming such as live sessions recording, video conferences, edit videos online, and live streaming videos.
The platform has various deployment options for education, businesses, and universities.
The platform is easy to use and offers automated video search capabilities for convenient and seamless video search.
The platform may have limitations in terms of the recommended equipment for education and business users, which could affect the quality of recorded videos.
The platform might be expensive, especially for small businesses and educational institutions with limited budgets.
The platform may require some technical expertise for integration and setup, which might be challenging for users with limited technical skills. Product Description
Increase sales and streamline video distribution with Videoly, the leading product video platform for online retailers and brands.
Pros and Cons
Videoly automatically connects product videos to the online store, providing a better shopping experience for customers.
The use of videos can increase the time spent on a product page, leading to higher conversions and revenue.
Videoly for Brands streamlines video content distribution for brands and gives them complete control over their videos.
The cost of using Videoly for Retailers and Brands is not mentioned.
The quality of the automatically embedded videos may vary and affect the overall user experience.
Videoly's effectiveness may depend on the type of product and target audience.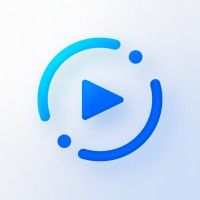 Product Description
Rewatch is the collaborative video workspace designed to help teams know more and move fast.
Pros and Cons
Rewatch AI Meeting recorder & notetaker is equipped with AI-powered notes which can help in effortless knowledge capture and saves time in manual note-taking.
Rewatch is a centralized video knowledge creator that enables comprehensive knowledge management across teams, leading to faster decision-making.
It integrates with various tools used by organizations, which makes it easy to use and accessible.
Rewatch might be too expensive for small businesses or startups with limited resources.
While it is advertised as a video messaging tool, it may not be suitable for real-time communication or collaboration during meetings.
The AI-powered features of Rewatch may not be robust enough to capture and translate industry-specific jargon or colloquial language used by teams in different regions. #13
Zight (formerly CloudApp)
Product Description
Pros and Cons
Zight is incredibly easy to use, with a simple drag-and-drop interface that makes it simple to share files and collaborate in real-time.
Zight also comes with a robust set of features, including the ability to share and annotate images, video, and audio files, as well as live chat and video conferencing tools.
Finally, Zight is highly scalable, with plans to fit any budget or team size, making it a great choice for businesses of all sizes and types.
While Zight's interface is easy to use, it can sometimes be a bit oversimplified, lacking some of the powerful customization options offered by other cloud-based collaboration tools.
Some users have reported occasional issues with file syncing and version control, which can lead to confusion and lost work.
Finally, Zight's pricing can be a bit on the high side, particularly for larger team sizes or users who require more advanced features not included in the standard subscription plan. Product Description
Brightcove offers a scalable, reliable, and secure streaming platform that allows organizations to host, share, and stream video content. Get a demo today.
Pros and Cons
Brightcove provides a streaming-first strategy to attract and retain audiences, engage employees, and strengthen the company culture.
It offers end-to-end ad monetization services to help businesses grow and optimize their advertising strategies.
Brightcove Player Version 7 is faster, lighter, more cost-optimized, and easier to use, which makes it an improved performance upgrade.
The costs of using Brightcove's services may be prohibitive for small or medium-sized businesses.
The platform may require a learning curve to master, which could be a disadvantage for businesses with limited technical resources.
It may not be suitable for businesses that do not rely on video streaming for their advertising or content creation strategies. Product Description
Vbrick is the leading enterprise video solution. From live and VOD streaming to video management, we help unleash the power of video.
Pros and Cons
The platform offers a comprehensive solution for managing video content, delivery, analytics integration, and security all in one place.
The eCDN solutions improve network performance and eliminate network bottlenecks for an excellent video experience.
The platform also offers a Video Platform as a Service (VPaaS), allowing users to enhance their solutions with any component of the enterprise video platform.
The pricing structure of the platform is not explicitly mentioned in the passage, so it is unclear how much it may cost.
Although the platform may offer seamless integration with videoconferencing solutions, it may require some learning curve for new users.
The passage does not provide any information on customer support or resources available for users who encounter problems or need assistance.
Missing a tool?
List it here

->
Frequently asked
questions
The best video CMS software is subjective and based on your specific needs. Popular options include Brightcove, Wistia, and Vimeo. Evaluate features, pricing, integrations, and storage capabilities to find the software that aligns with your business requirements.
Video CMS software provides numerous benefits such as organizing video content, simplifying publishing, enhancing user experience with interactive players, improving video quality, analytics tracking, and secure video hosting. It helps businesses streamline video management, increase engagement, and drive more traffic to websites and social media platforms.
The common use of video CMS software is to manage, publish and distribute videos. It enables businesses to share branded video content, engage with their audience, promote products/services, and drive conversions. It also provides features for video hosting, organization, analytics, and integration with other marketing tools.
When choosing video CMS software, consider features like video uploading and management capabilities, customizable video players, video analytics, integration with other platforms, security, mobile responsiveness, and user permissions. These features will help you effectively manage and optimize your video content.
Media and entertainment industry commonly use video CMS software to manage and distribute their video content.
The cost of video CMS software varies depending on the provider and features required. Prices can range from free plans with basic features to paid plans starting at $20 to $200 or more per month, depending on the level of service and customization needed.
Yes, there are free video CMS software tools available. Some popular options include Kaltura, MediaDrop, and Bitmovin. These free plans often have limitations on features and storage space. However, they can be a good starting point for small businesses or individuals with basic video content management needs.
The technical expertise required to use video CMS software varies depending on the software. Some may require advanced technical knowledge, while others may be more user-friendly and require only basic computer skills. However, in general, a basic understanding of video editing and uploading is recommended to use video CMS software effectively. Assistance from support resources may be needed for complex tasks.
How to use this page to find the right software
Identify your needs and requirements from the software. Consider factors like functionality, features, platform compatibility, budget, and any specific industry or personal preferences.
Based on your needs, prioritize the features or functionalities that are essential for your software.
Explore the website link of each software to gather more detailed information about it.
Elevate your marketing campaigns with interactivity
📈 Increase engagement and conversions with interactive emails
✉️ Automate lifecycle email marketing for pin-point targeting with emails
⚡ Nurture leads with fun widgets like spin-the-wheel, quizzes, polls, etc
Early stage startup? These tools might help you
Better emails. less work.
super growth.