Best Direct Mail Automation Software in 2023
Are you looking for a Direct Mail Automation Software for your business? You have come to the right page. This guide will help you discover the best Direct Mail Automation Software of 2023 and along with a deep dive into their features, pricing, rating, etc.
What is Direct Mail Automation Software?
Direct mail automation software automates the tedious and time-consuming process of direct mail campaigns. It allows businesses to create, send, and track direct mail effortlessly through one platform. With direct mail automation software, marketers can personalize mail pieces, segment target audiences, and track responses in real-time. This software also eliminates manual processes and greatly reduces the risk of errors, ensuring a more efficient and successful campaign.
How Direct Mail Automation Software work or function?
Direct mail automation software automates the process of creating and sending personalized direct mail campaigns. It collects recipient data from various sources, and provides templates for creating custom messages and designs. The software then prints, stamps, and sends the mail on behalf of the sender. It also tracks the success and ROI of the campaign, allowing the sender to improve future campaigns. Overall, direct mail automation software helps businesses save time and money while increasing the effectiveness of their direct mail marketing efforts.
Benefits of Direct Mail Automation Software?
Benefits of direct mail automation software:
Saves time and effort by automating the entire direct mail process.
Increases accuracy and effectiveness in targeting prospects or customers.
Provides real-time tracking and analytics to measure the success of campaigns.
Helps to create personalized and relevant content for better engagement.
Enables seamless integration with other marketing tools and software.
Reduces the cost of direct mail campaigns by eliminating manual labor and errors.
How we curated this list
We conducted extensive research to identify a wide range of software options within each category. This involved exploring online resources, industry publications, software directories, and user reviews. Please note that the pricing and features mentioned here are subject to change. We recommend you to visit the product website for the latest information before making a decision.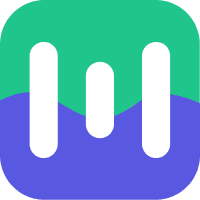 Product Description
Use Mailmodo to create and send interactive emails your customers love. Drive conversions and get better email ROI. Sign up for a free trial now.
Pros and Cons
Mailmodo can help increase customer engagement with interactive elements such as quizzes, surveys, games, and polls inside email campaigns.
The platform offers the ability to create and automate both AMP and HTML email campaigns, providing flexibility.
Mailmodo uses REST API for transactional email campaigns, which enables developers to set up campaigns without having to code the emails.
Not all email clients support AMP emails, so some recipients may not see the dynamic elements.
Mailmodo may require users to switch from their current email tool to use the platform fully.
The pricing for Mailmodo is not mentioned in the passage, making it difficult to evaluate the value proposition compared to other email marketing tools.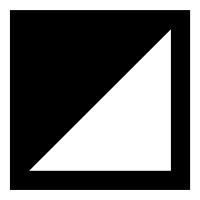 #2
STADIUM Shops | SnackMagic | SwagMagic
Product Description
Experience Stadium Shops, your hub for appreciation. Create fully customizable branded shops in minutes and engage your team with unique gifting moments.
Pros and Cons
STADIUM allows users to create free, unlimited gift shops for every occasion which makes it easy to offer personalized gifts.
The platform provides dozens of templates for different types of occasions and users can add their own branding to the shops.
STADIUM charges no monthly or international fees, and all item prices include shipping and taxes, which makes gifting worldwide affordable and easy.
There is no option for physical gifts, only digital ones, which might not suit everyone.
Recipients of gifts are limited to choosing from items that have been pre-selected by the sender.
STADIUM doesn't provide any follow-up customer service or support for the gift recipients.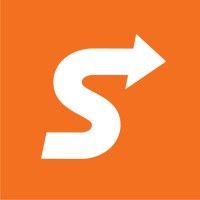 Product Description
Sendoso, the leading Sending Platform, helps companies stand out by giving them new ways to engage with customers throughout the buyer's journey.
Pros and Cons
Easy to use platform for sending personalized gifts and cards.
Integration with popular CRMs like Salesforce and Hubspot.
Wide variety of gift options including food, drink, and technology.
High pricing structure for small businesses.
Limited ability to customize branding on sent items.
Limited international shipping options.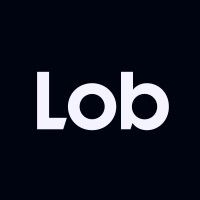 Product Description
Lob, the only automated direct mail platform that transforms your direct mail into intelligent mail that is scalable, personalized, and measurable. Book a demo!
Pros and Cons
Audience Targeting: Lob Audience helps you build highly targeted audiences for your marketing campaigns, which can help improve the effectiveness and ROI of your campaigns.
Automation: The Lob Platform offers automated direct mail through a nationwide print delivery network, which can help reduce campaign execution costs and increase productivity.
Sustainability: Lob's direct mail is carbon-neutral, minimizing the environmental impact of your direct mail campaigns, which can appeal to environmentally conscious consumers.
Limited focus: The Lob Platform focuses exclusively on direct mail and may not offer the same range of marketing options as other platforms that include other channels such as email, social media, or SMS.
Limited integrations: Lob Audience may not integrate with all the tech stack and may require additional time and resources for integration if it is not included in the platform.
Limited user profiles: The platform appears to be designed primarily for marketers, direct mail operators, and developers, which means it may not be as user-friendly for other types of users outside of these industries.
Product Description
Unlock the power of gifting at scale with Reachdesk, the world's #1 global corporate gifting platform built for revenue success.
Pros and Cons
The platform offers a global sending option, enabling users to connect with prospects, customers, and employees worldwide.
The platform is scalable, meaning that users can source, send, track, and measure campaigns at scale, removing the busywork from gifting.
The platform features integration with tech stacks such as Salesforce, Marketo, and Zapier, enabling gifting to be part of a coordinated, multi-channel strategy.
There is no mention of pricing or fees, so it is unclear how much it costs to use the platform.
The focus on data-driven gifting may not appeal to those who prefer a more personal, less analytical approach to relationship building and gifting.
The platform's marketing may emphasize the revenue-generating potential of gifting, which may not align with the values or goals of all users.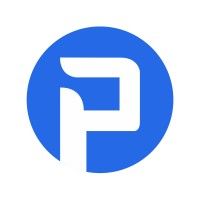 Product Description
PostGrid provides companies a platform and API service for automating transactional mails, marketing direct mails and address verification at scale.
Pros and Cons
-PostGrid offers print and mail API services that can improve address accuracy and ensure high delivery success rates.
The company guarantees a 2-day SLA in processing mails and hands them over for delivery within that time.
PostGrid's address verification API can correct malformed addresses and autocomplete them to Canada Post and USPS standards, making address input and verification more streamlined.
No pricing information is available on the website.
PostGrid's services may require additional development work to integrate with existing CRM and other software.
Some features such as autocomplete and verification of addresses as users type may only be available in certain countries.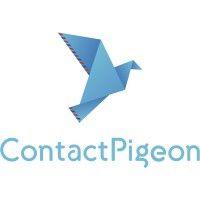 Product Description
Personalize your marketing and customer interactions for optimal business results with ContactPigeon's omnichannel customer engagement plaform.
Pros and Cons
The platform provides an Omnichannel experience reaching customers across all marketing channels.
The tool offers dynamic segmentation, enabling data-driven audience targeting.
ContactPigeon has a built-in eCommerce automation journey with pre-built eCommerce automation recipies.
It is unclear from the passage regarding the pricing of the platform.
There are no details provided about the customer support services offered by ContactPigeon.
The passage does not mention anything regarding the scalability of the platform.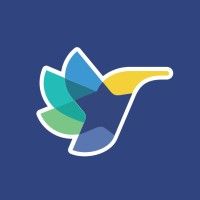 Product Description
The gifting platform marketing and sales teams use to stand out. Outbound is easier with Alyce. Send physical and virtual gifts people love.
Pros and Cons
The ability to send one-to-one personalized gifts can help build stronger connections and increase customer loyalty.
The use of personal gifting can lead to faster sales cycles with personal outreach and potentially boost pipeline growth.
The platform offers impact dashboards and reporting, which can help track the success of gifting campaigns and measure ROI.
The price of the platform is not mentioned, and it may be expensive for smaller businesses.
It may be time-consuming to select and send gifts to a large number of clients or customers.
Some clients or customers may not be interested in gifts or see them as an attempt to manipulate them into making a purchase.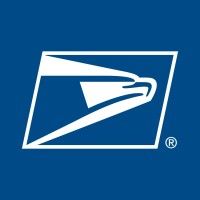 Product Description
Welcome to USPS.com. Track packages, pay and print postage with Click-N-Ship, schedule free package pickups, look up ZIP Codes, calculate postage prices, and find everything you need for sending mail and shipping packages.
Pros and Cons
USPS provides a variety of services ranging from tracking a package, scheduling a pickup, to hold mail, and forwarding mail.
USPS offers free boxes and customized direct mails.
USPS offers services for international shipping and customers can print international labels as well.
The USPS website may not be user-friendly for some customers.
Some customers may have concerns about package safety and delivery delays.
Customers may have to pay additional fees for insurance and extra services.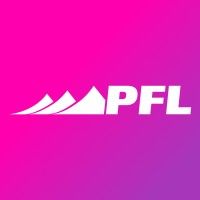 #10
PFL Direct Mail Platform
Product Description
Boost engagement with an end-to-end solution that personalizes and automates your direct mail programs with PFL. Direct Mail That Delivers.
Pros and Cons
PFL offers an end-to-end solution that personalizes and automates direct mail programs.
PFL simplifies direct mail execution by managing the entire process under one roof, from strategy and production to delivery and measurement.
Customers can use their own data to personalize and trigger sends at any scale, from hundreds to millions.
The cost of PFL's services is unclear and may be too expensive for some businesses.
The effectiveness of direct mail campaigns compared to other marketing strategies, such as email, is debatable.
PFL's services may not be suitable for businesses that do not have a large customer base or marketing budget.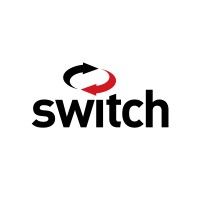 Product Description
Switch is a global technology company whose core business is the design, construction and operation of ultra-advanced data centers, enabling the most powerful technology ecosystems on the planet
Pros and Cons
Switch offers world-leading technology solutions for its clients.
The company is recognized as the independent world-leader in exascale data center ecosystems and industry-leading telecommunications solutions.
Switch has a focus on enterprise class, emerging hybrid cloud technology solutions.
There is no pricing information provided on the website.
It is unclear what specific products are offered under each of their product categories.
There are limited contact options available on the website, with only a contact form and sales log-in provided.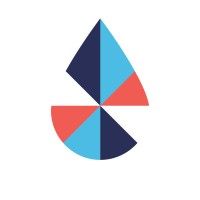 Product Description
Easily create beautiful, branded swag and distribute it anywhere in the world with our swag management platform. Contact us or get a demo today.
Pros and Cons
Printfection offers a fully featured swag management platform that makes sourcing, storing, and shipping swag easy.
The platform allows users to order and manage all swag in one spot and provides access to reporting on swag spend, which items are more requested, and when to re-order.
Printfection offers a giveaway feature which allows users to create a link to a branded gifting offer page, send gifts, and get detailed reports on redemption and tracking information.
There is no information about pricing available on the website, so users may not know if it's within their budget.
The focus on swag management may not be suitable for all businesses, depending on their industry and target audience.
Since the platform primarily focuses on swag management, it may not offer the same breadth of features as some other marketing or HR software solutions. Product Description
Thnks is the leading relationship building platform where you can instantly send personalized gestures of appreciation ideal for business development.
Pros and Cons
Thnks provides an easy and personalized way to express gratitude and appreciation, which is proven to strengthen business relationships.
The platform is accessible on desktop and mobile and offers a curated catalog of thoughtful gestures to choose from.
Thnks offers unique business features such as compliance adherence, program analytics, and technology integrations to help manage and automate gratitude across teams.
The cost of using Thnks is not clearly stated in the passage and may be a concern for some businesses.
It is not clear how Thnks compares to other similar services in terms of pricing, features, and user experience.
The focus on technology and automation may take away from the personal touch of expressing gratitude and appreciation. Product Description
Handwrytten is the leading online handwritten notes service. Use AI to craft your message. Automated thank you and birthday cards are easy!
Pros and Cons
Handwrytten offers AI-powered technology which allows users to scale their handwritten outreach to create positive impressions and long-lasting bonds.
Users can design their own stationery or choose from over 100 designs to customize their cards, and all cards are printed on thick, luxurious stock.
Handwrytten also has integrations with major platforms like CDK, Hubspot, Shopify, Salesforce, and more, making it easy for businesses of all sizes to use.
The service could be considered expensive with cards starting at $-25 per card.
While Handwrytten does deliver to Canada, the UK, and 190 other countries, delivery times may vary, which could affect the user's overall experience.
The use of AI technology may not appeal to those who prefer the personal touch of traditional handwritten cards. Product Description
Loop & Tie is the first and only carbon regenerative corporate gifting platform designed to make an impact through gifting that gives back.
Pros and Cons
Hand-selected and personalized gift collections that support small businesses and entrepreneurs
Powerful platform services that range from automation and analytics to warehousing and fulfillment, easy integration with Salesforce, and detailed campaign management and reporting features.
Carbon offsets and regenerative practices for every shipped gift, plus charitable donation options and support for more than 200 non-profits.
Limited price range for gift collections from $10 to $500, which may not suit some companies' budgets or gifting preferences.
Only available in certain regions and may not cater to international audiences or business locations outside the country.
No information about the delivery and shipping process, including the duration, carrier, and tracking features, which may cause concerns for some users. Product Description
Postalytics® is direct mail automation software that sends personalized direct mail from your CRM and analyzes delivery & response.
Pros and Cons
Automated direct mail campaigns can be produced quickly and easily.
Delivery and response status of each piece of mail is tracked and reported.
Postalytics integrates with popular CRM and marketing automation platforms.
Pricing for the service is not mentioned in the passage.
There is no information on the availability of international direct mail campaigns.
While there are over 3,000 integrations available, specific ones are not listed in the passage.
Missing a tool?
List it here

->
Frequently asked
questions
The best direct mail automation software depends on your specific needs. Some popular options include Mailmodo, Postalytics, Inkit, and Click2Mail. Consider factors such as pricing, integration capabilities, and scalability to find the software that aligns with your business requirements.
Direct mail automation software offers benefits such as easy creation and management of campaigns, audience segmentation, personalized messages, automated workflows, tracking and analytics, and cost-effectiveness. It helps businesses reach their audience, increase conversions, and build lasting relationships.
The common use of direct mail automation software is to streamline the creation and delivery of direct mail campaigns. It allows businesses to send targeted messages, track delivery and response rates, and automate follow-up actions. It also provides features for list segmentation, personalization, and analytics to improve campaign effectiveness.
When selecting direct mail automation software, look for features like campaign management, audience segmentation, automation, personalization, A/B testing, analytics, integration options, print and mail capabilities, and customer support. These features will help manage and optimize your direct mail campaigns.
Direct mail automation software is used by a variety of industries, including finance, healthcare, insurance, real estate, and more. It helps businesses automate their direct mail campaigns and deliver personalized messages to their target audience.
Direct mail automation software can range from free plans with limited features to monthly subscriptions starting at $50 to $500 or more. The cost is based on factors like features, provider, and the scale of service required.
Yes, there are free direct mail automation software tools available. Some popular options include Click2Mail, Docupilot, and Inkit. These tools offer limited features and number of mail recipients, but can be a good starting point for small businesses or those with basic direct mail automation needs.
Basic technical knowledge is sufficient to use direct mail automation software. The software is user-friendly & offers pre-designed templates. Although, complex automation might require technical support.
How to use this page to find the right software
Identify your needs and requirements from the software. Consider factors like functionality, features, platform compatibility, budget, and any specific industry or personal preferences.
Based on your needs, prioritize the features or functionalities that are essential for your software.
Explore the website link of each software to gather more detailed information about it.
Elevate your marketing campaigns with interactivity
📈 Increase engagement and conversions with interactive emails
✉️ Automate lifecycle email marketing for pin-point targeting with emails
⚡ Nurture leads with fun widgets like spin-the-wheel, quizzes, polls, etc
Early stage startup? These tools might help you
Better emails. less work.
super growth.