Best Internal Communications Software in 2023
Are you looking for an Internal Communications Software for your business? You have come to the right page. This guide will help you discover the best Internal Communications Software of 2023 and along with a deep dive into their features, pricing, rating, etc.
What is Internal Communications Software?
Internal communications software is a platform designed to improve the way businesses communicate and collaborate with their employees. It provides a central hub for sharing important company information, enabling employees to stay updated on important news, policies and procedures. These tools also facilitate real-time messaging, creating a more efficient way to collaborate and enabling teams to work more effectively with one another. Ultimately, internal communications software can help foster stronger relationships between employees, leading to improved workplace culture and greater productivity.
How Internal Communications Software work or function?
Internal communications software is designed to facilitate communication within an organization. It provides a platform for employees to share ideas, provide feedback, and collaborate on projects in real-time. With features such as instant messaging, video conferencing, and file sharing, the software automates communication processes and ensures that everyone is on the same page. This results in increased efficiency, improved productivity, and better overall performance for the organization.
Benefits of Internal Communications Software?
Benefits of Internal Communications Software:
Streamlines communication within the organization, reducing time and effort required to convey important messages.
Enables employees to collaborate more efficiently and effectively, increasing productivity and improving outcomes.
Facilitates real-time conversations, regardless of location, enabling remote teams to communicate seamlessly.
Generates insights, helping organizations understand what works and what doesn't in their communication strategies.
Increases employee engagement and satisfaction, contributing to a healthier work-culture.
How we curated this list
We conducted extensive research to identify a wide range of software options within each category. This involved exploring online resources, industry publications, software directories, and user reviews. Please note that the pricing and features mentioned here are subject to change. We recommend you to visit the product website for the latest information before making a decision.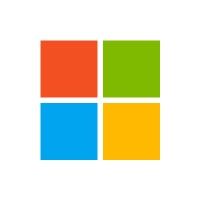 Product Description
Working together is easier with Microsoft Teams. Tools and files are always available in one place that's designed to help you connect naturally, stay organized and bring ideas to life.*
Pros and Cons
Microsoft 365 provides a variety of useful apps for personal and professional use.
Surface Pro 9 offers both tablet and laptop functionalities in one device, making it highly versatile.
Xbox Series X offers powerful gaming capabilities and a diverse selection of games and accessories.
Microsoft products can be expensive, especially if purchasing multiple licenses or devices.
Surface Laptop Studio and Surface Pro 9 are both only available for a limited time offer.
Xbox Series X bundle may not be of interest or affordable for every consumer.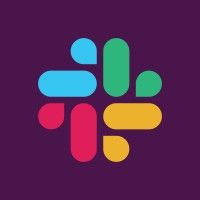 Product Description
Slack is a new way to communicate with your team. It's faster, better organised and more secure than email.
Pros and Cons
Slack allows for flexible communication, with the ability to chat, send audio and video clips, or engage in live huddles.
The platform organizes workspaces through channels, making it easier to connect and collaborate across departments, offices, and even other companies.
Slack integrates with a wide variety of apps and services, allowing users to automate routine tasks and simplify workflow.
Although Slack is free to try, some of its more advanced features may require a paid subscription.
With so many options and integrations available, it may be overwhelming for users who are not tech-savvy or who prefer simpler tools.
Slack may not be the best fit for teams or organizations that prioritize privacy and security, as the platform has faced security concerns in the past.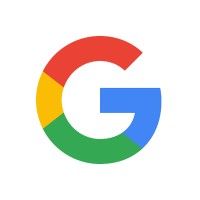 Product Description
Try Google Workspace's (formerly G Suite) secure collaboration and productivity apps for businesses of all sizes. Includes Gmail, Drive, Meet and more
Pros and Cons
Offers a wide range of productivity and collaboration tools.
Provides custom email for businesses.
Offers a free 14-day trial for all plans.
Pricing information is not readily available.
It may not be suitable for businesses with more than 300 employees.
Some features may be redundant or unnecessary for certain businesses.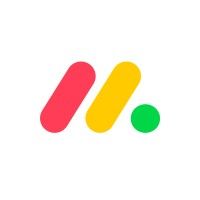 Product Description
monday.com Work OS is an open platform where anyone can create the tools they need to run every aspect of their work.
Pros and Cons
Versatile and flexible platform with a variety of tailored products to meet different team needs
Customizable workflows allow teams to shape processes according to their specific requirements
Offers features like dashboards, automations, and integrations to improve efficiency and productivity
No information about pricing plans and affordability for businesses and organizations
Steep learning curve for new users to fully utilize the platform and its features
Lack of clear differentiators compared to other work management and CRM platforms already available on the market.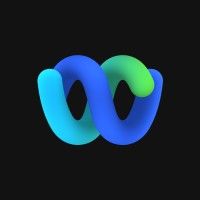 Product Description
Webex by Cisco is the leading enterprise solution for video conferencing, online meetings, screen share, and webinars. Web conferencing, cloud calling, and equipment.
Pros and Cons
The Webex Suite offers a wide range of features for collaboration and communication, including video conferencing, screen sharing, messaging, and file sharing.
The suite also includes solutions for organizing large events, such as webinars or in-person and virtual events, with options for registration, polling, and hybrid event management.
Webex offers a variety of devices suitable for different workspaces such as room devices, desk devices, digital whiteboards, and portable devices.
The pricing for additional features, storage, and support may not be affordable for small businesses or individuals.
Despite offering solutions for customer experience, such as the Cloud Contact Center and Communications Platform as a Service (CPaaS), Webex may not be the best fit for organizations with specific and complex customer service needs.
Although Webex claims to prioritize security, there may be concerns regarding the safety and privacy of sensitive data shared through the platform.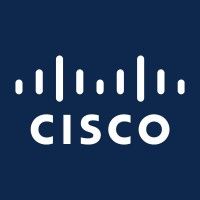 Product Description
From risk-based prioritization pioneer to joining forces with the leader in enterprise management and security, Kenna.VM is now Cisco Vulnerability Management.
Pros and Cons
Offers a range of security products and services to protect industrial assets, cloud resources, and networks.
Provides an easy-to-use IoT Operations Dashboard to simplify industrial networking.
Offers automated Routed Optical Networking to lower costs and speed service delivery.
The passage does not provide much information about the pricing and availability of the products.
The reader may need more technical knowledge to understand the features and benefits of the products.
The passage does not provide any customer reviews or feedback about the effectiveness of the products.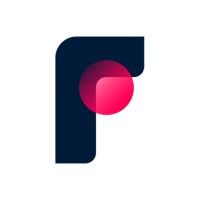 Product Description
How teams deliver exceptional service at scale: Front is a new way to route, respond to, and measure all your customer conversations.
Pros and Cons
Front helps to centralize all inbound messages from various channels into a single place, making it easier to manage customer conversations.
The automated message routing feature helps to ensure that messages are directed to the right person based on availability or workload, improving efficiency and productivity.
The product also enables teams to collaborate on customer responses with shared drafts and internal comments, improving the quality of responses and facilitating effective teamwork.
The product may require some initial setup and configuration to integrate with various third-party platforms and customize the automated routing rules.
Some users may find the tagging and reporting features complex or overwhelming, requiring additional training or support to fully leverage their benefits.
The pricing of the product may be relatively high for small businesses or startups, especially compared to other more basic email management or customer support tools.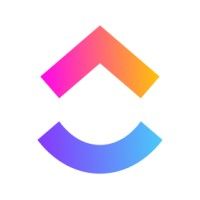 Product Description
Our mission is to make the world more productive. To do this, we built one app to replace them all - Tasks, Docs, Goals, and Chat.
Pros and Cons
ClickUp allows for highly customizable project management, making it suitable for teams of any size and type of work.
The platform offers real-time collaboration and visual widgets, which can improve the workflow and productivity of teams.
ClickUp has a highly rated 24/7 customer support team which can help with any questions or issues that users may have while using the platform.
ClickUp offers a vast array of features and tools, which may be overwhelming for users who are just starting to use the platform.
While there is a free plan available, many of the more advanced features and integrations require paid plans, which may not be affordable for some users or smaller teams.
ClickUp is not the only productivity and project management software available, and some users may prefer alternative platforms that better suit their specific needs.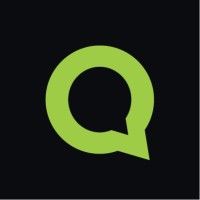 Product Description
Business texting software for SMS and MMS messaging. Text online from your office phone number directly on your computer. Click to see how Text Request works.
Pros and Cons
Text Request offers the ability to text directly from a business office phone number, which can be convenient and professional-looking.
The service has a variety of solutions, including scheduling, sales, payments, and review management, to suit different business needs.
Text Request provides resources such as expert guides and message templates to help businesses get started with professional texting.
It is not clear from the passage how much the service costs, and pricing may affect whether or not a business can afford or justify the expense.
Some customers may not feel comfortable with receiving messages from a number they don't recognize, and may not respond to business texts as readily as they would to phone calls or emails.
Texting may not be the best way to handle every situation, and some customers may prefer other forms of communication for certain types of inquiries or requests.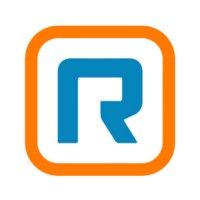 Product Description
RingCentral offers free online video meetings and team messaging all from one app. Boost team collaboration by giving them free video conferencing today.
Pros and Cons
RingCentral offers multiple products for business communications such as calls, messages, and meetings, providing a comprehensive solution for businesses.
The video conferencing system allows for easy and high-quality HD video and audio conferencing for remote teams.
The collaboration tools such as Team Messaging, Advanced Meeting Insights, and Whiteboard feature allow for easy collaboration and file sharing among team members.
RingCentral may not be suitable for very small businesses or startups who may not have a need for all the features offered.
While the basic version of the video conferencing system is free, some advanced features such as AI-enabled live transcription and advanced meeting insights require a paid plan.
Some users may find the system complex to navigate due to the numerous features and options offered.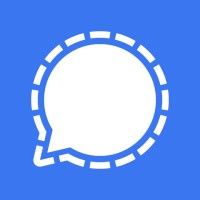 Product Description
Pros and Cons
State-of-the-art end-to-end encryption makes conversations secure.
Signal offers crystal-clear voice and video calls without any long-distance charges.
Signal is an independent nonprofit that can never be acquired by any major tech company.
Signal relies on phone's data connection, which can lead to data usage charges if you are not using a Wi-Fi network.
Signal doesn't support advanced features like video conferencing and screen sharing.
The app's user interface might not be as attractive as other popular messaging apps.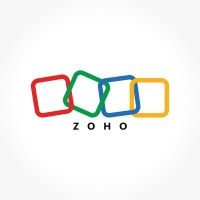 Product Description
Zoho Cliq, a team communication app powers business productivity by organizing people, conversations & workflows in one single place. Sign up now!
Pros and Cons
Simplifies team communication with organized conversations
Allows for remote work by providing tools to work together no matter where you are
Offers integrations with many other popular software and platforms
Might not be as feature-rich as some of its competitors, like Slack and Teams
May not be suitable for large enterprises with complex communication needs
The pricing plans may not fit the budget of some small businesses.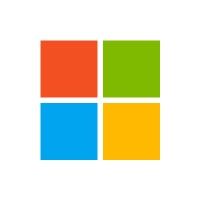 Product Description
Microsoft Kaizala is a secure chat app that uses a simple-to-use chat interface and is available on iPhone, Android, and Windows phones.
Pros and Cons
Microsoft 365 allows users to turn their ideas into reality, stay safer online and offline, and focus on what matters most with Microsoft 365 apps.
It offers flexibility for up to 6 people to use, making it a good option for families or small businesses.
Microsoft 365 provides a comprehensive suite of tools that cater to different needs, including AI, OneDrive, Outlook, Microsoft Teams, Skype, and others.
The cost of Microsoft 365 can be quite high, especially for larger organizations with many users.
While it offers a suite of tools, some users may find that they do not need all the tools included in the package, making it less cost-effective.
Microsoft 365 is dependent on an internet connection, which can be a disadvantage for users in areas with limited internet connectivity or slow internet speeds.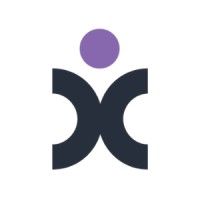 Product Description
Deliver a consistent customer experience across all channels with seamless synergy between humans and AI that drives business growth.
Pros and Cons
Offers a unified communication platform that enables businesses to connect and communicate with their customers through various channels from one smart inbox.
Provides a set of essential modules that offer a full experience through all channels, thus enabling businesses to enable new service channels and deliver a unified customer experience.
Provides a range of use cases for automated service that allows businesses to implement advanced self-service tools such as bots, virtual IVRs, and navigation, which can lead to more efficient customer service.
No pricing information is provided, which could make it challenging for businesses to determine whether the platform is affordable for them.
The product features may be overwhelming for some customers, who may not have the technical expertise to use them effectively.
While the platform is designed to handle multilingual customer service, it is unclear how it performs across different languages.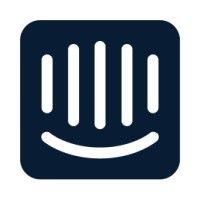 Product Description
Faster resolutions, higher CSAT, and lighter support volumes with the only platform to combine the power of automation and human customer support.
Pros and Cons
The product has customizable bots which can automate answers, saving time and improving customer experience.
The platform includes various features such as product tours, outbound messages, and surveys that can help businesses engage and convert customers effectively.
The availability of mobile apps and mobile carousels ensure that the product is accessible on-the-go, making it convenient for customers and businesses alike.
The pricing of the product is not explicitly mentioned, which can make it difficult for potential customers to evaluate if it fits their budget.
While it caters to various industries, the product may not be suitable for very small businesses or early-stage startups due to its focus on mid-market and enterprise companies.
The absence of information about the security protocols and measures in place for the product can be a cause for concern for some customers.
Missing a tool?
List it here

->
Frequently asked
questions
The best internal communications software varies based on your specific needs. Popular options include Slack, Microsoft Teams, and Workplace from Facebook. Evaluate features, pricing, scalability, and integration capabilities to find the software that aligns with your business requirements.
Internal communications software offers benefits such as seamless collaboration, streamlined communication, real-time updates, centralized information storage, task delegation, and improved productivity. It helps businesses establish transparent communication, strengthen team relationships, increase engagement, and enhance overall performance.
The common use of internal communications software is to improve communication within an organization. It allows for seamless collaboration, file sharing, and project management among team members. It also ensures that everyone is informed, engaged, and aligned with the company's goals and values. Features may include instant messaging, video conferencing, task assignments, and feedback tools.
When choosing internal communications software, consider features like group messaging, file sharing, task management, calendars, user permissions, integration options, security, customization options, and customer support. These features will help you effectively manage and streamline your team communication and collaboration.
Internal communications software is used by various industries such as healthcare, finance, technology, manufacturing, retail, and many others. It provides a platform for effective communication and collaboration within an organization, promoting team-building, productivity, and streamlined workflows.
The cost of internal communications software depends on factors like features, provider, and number of users. It can range from free plans with limited features to monthly subscriptions starting at $5 to $20 per user or more for advanced features and support.
Yes, there are free internal communications software tools available. Some popular options include Slack, Microsoft Teams, and Discord. These free plans often have limitations on features and user numbers. However, they can be a good starting point for small businesses or those with basic internal communication needs.
Internal communications software usually requires basic computer skills and minimal technical expertise to operate. The software typically offers intuitive interfaces and pre-designed templates to facilitate its use. However, more advanced features or complex customization may require some technical knowledge or support from IT professionals.
How to use this page to find the right software
Identify your needs and requirements from the software. Consider factors like functionality, features, platform compatibility, budget, and any specific industry or personal preferences.
Based on your needs, prioritize the features or functionalities that are essential for your software.
Explore the website link of each software to gather more detailed information about it.
Engage employees right inside emails
⚡ Streamline employee onboarding with interactive emails
✉️ Conduct pulse surveys and gather feedback inside the emails
🔥 Organize outings & collect opinions with interactive polls in emails
Early stage startup? These tools might help you
Better emails. less work.
super growth.