Best Url Shortener Software in 2023
Are you looking for an Url Shortener Software for your business? You have come to the right page. This guide will help you discover the best Url Shortener Software of 2023 and along with a deep dive into their features, pricing, rating, etc.
What is URL Shortener Software?
URL shortener software shortens long URLs into shortened links that are easy-to-use & share. These tools provide a simple, user-friendly interface to shorten long links into easily manageable URLs with lower character count, making them perfect for sharing on social media and other platforms. Additionally, some URL shortener software also provide link tracking features, giving users valuable insights into link clicks, referrers, and other traffic metrics, to help optimize their marketing campaigns.
How URL Shortener Software work or function?
URL shortener software works by condensing lengthy website links into shorter, more manageable URLs. This enables easier sharing on social media platforms and in online communications, as well as simplifying links for website visitors. The software typically generates unique tracking codes that can help businesses monitor traffic sources and measure the effectiveness of their marketing strategies. With the ability to customize links and track performance, URL shortener software is a valuable tool for any business looking to streamline their online presence.
Benefits of URL Shortener Software?
URL shortener software can optimize links to increase click-through rates, which can lead to higher engagement and conversions.
It can also track metrics such as clicks, geographic location, and device type to gain insights into audience behavior.
By utilizing URL shortener software, businesses can improve their marketing efforts and streamline their online presence for optimal results.
How we curated this list
We conducted extensive research to identify a wide range of software options within each category. This involved exploring online resources, industry publications, software directories, and user reviews. Please note that the pricing and features mentioned here are subject to change. We recommend you to visit the product website for the latest information before making a decision.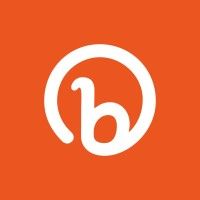 Product Description
Bitly's Connections Platform is more than a free URL shortener, with robust link management software, advanced QR Code features, and a Link-in-bio solution.
Pros and Cons
Bitly offers a comprehensive solution for link management, including URL shortening, custom links with a brand, URL redirects, advanced analytics, and tracking.
Bitly offers QR code solutions for different customer and business experiences, with fully customizable QR codes, dynamic QR codes, QR code types and destination options.
Bitly's Link-in-bio feature allows for easy curation and tracking of links for social media profiles, including custom URLs, customizable landing pages, and link tracking.
Bitly requires a subscription to access some of its dynamic QR code features, which may be an additional cost for businesses.
While Bitly offers a free plan, some of its features such as custom branding and advanced analytics are only available in higher-tier paid plans.
Bitly's focus on link management may not be as comprehensive as some other marketing or social media management platforms, which may be a drawback for businesses looking for a one-stop-shop solution.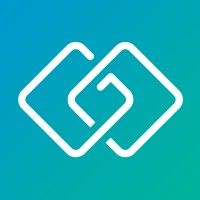 Product Description
GoLinks helps teams access and share information instantly with memorable and secure short links called go/links. Sign up for free.
Pros and Cons
Golinks® is an intuitive link shortener tool that helps teams find and share information quickly with memorable short links.
Golinks® can eliminate steps in finding information and bring users directly to any resource by using short links like go/github, go/zoom, and go/drive directly in their address bar.
Golinks® offers an easy-to-remember go links feature that means fast recall, as users can customize short links with keywords that make sense to them and never waste time searching for bookmarks again.
Golinks® offers multiple features and integrations that might be overwhelming for users who only need a simple link shortener tool without advanced analytics and workspace capabilities.
Golinks® does not offer a clear pricing plan on their website, which might create uncertainty for potential clients wanting to know the cost from the outset.
Golinks® is not an open-source solution, meaning users will have to rely on the company and its technical support for updates and bug fixes. Product Description
Create custom short links for your business with bitly.pk - the best URL shortener service! Enjoy unlimited free short links with custom domains to help boost your branding efforts.
Pros and Cons
Bitly.Pk allows users to shorten long URLs into a more manageable size, making it easier to share on social media platforms.
It provides detailed insights and analytics on the clicks and engagement of the shortened links.
It offers customizable domains and branding options for businesses to promote their brand.
The free version of Bitly.Pk has limited features, and users need to upgrade to access more advanced features.
Some users may have concerns about privacy and security as Bitly.Pk tracks all clicks and collects data.
The customization options available for domains and branding may be limited for some users.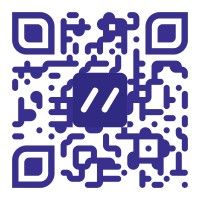 Product Description
BLINK is a URL shortener and QR Code generator that allows you to manage and measure every click and scan. Optimize every link you share.
Pros and Cons
BL.INK offers a Link of Record to manage every touch, monitor for accuracy, and provide analytical insights to measure value and performance across your global audience.
BL.INK provides short links with your brand, attribution, parameter tracking, QR codes, analytics, team collaboration, and SMS/social integrations, making it a comprehensive link management platform.
BL.INK has Blaze, which was designed to address every need for your campaign. It is highly resilient, insanely scalable, secure, and a scaled pay-per-use billing model that only charges for the links you create.
BL.INK can be expensive for small businesses, as its pricing is mainly targeted towards enterprise organizations.
Some users may find BL.INK's interface complex and overwhelming compared to other link shortener tools.
BL.INK's API documentation and technical support may not be as user-friendly and accessible as some users require.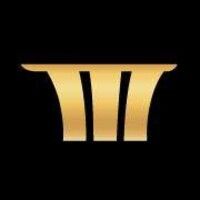 Product Description
Rebrandly is the free URL Shortener Platform with custom domains to shorten a long link. Brand and track short URLs with powerful link management software
Pros and Cons
Enhance brand visibility and trust by putting your brand name on every link you share.
Incorporate branded links into your existing processes, workflow, and tools with ease.
Understand social media, email marketing, ads, and SEO through detailed click stats.
The pricing plans might not be suitable for smaller businesses or individuals.
Some of the features might be overwhelming for those who are not tech-savvy.
The need for a custom domain could be an extra expense for some users.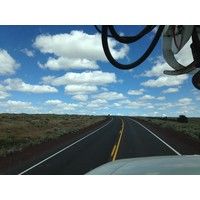 Product Description
TinyURL is the original URL shortener that shortens your unwieldly links into more manageable and useable URLs.
Pros and Cons
Provides shortened URLs for easier sharing on social media and messaging platforms.
Offers custom alias options for personalized branding.
Simple and free service with no registration required.
Users must trust the service with their full URL and potentially sensitive information.
Limited analytics and tracking features compared to other URL shorteners.
May not work with certain websites or platforms due to technical compatibility issues.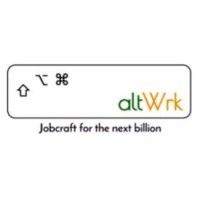 Product Description
This is a T2M URL Shortener's branded domain. T2M provides custom short links with QR codes, branded custom domains, REST APIs and link management services.
Pros and Cons
Branding: T2M.io helps you create a custom URL shortener with your own branding, helping to establish your brand identity.
Professionalism: Having a custom URL shortener adds a professional touch to your social media profiles, email signatures, and marketing campaigns.
Ownership: With T2M.io, you have complete ownership and control over your branded domain and the shortened links associated with it.
Cost: The service requires a fee, so there is a cost associated with setting up and maintaining a custom URL shortener.
Maintenance: As the owner of a custom domain, you are responsible for maintaining it and ensuring that the shortened links are working correctly.
Learning curve: Setting up and customizing your domain may require a learning curve if you are not familiar with the technical aspects of URL shortening and branding.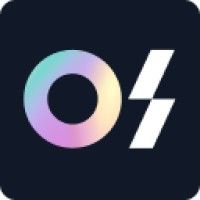 Product Description
OSlash is the ultimate all-in-one productivity tool that transforms your clunky URLs & lengthy snippets into easy-to-remember shortcuts. Get it for free now!
Pros and Cons
OSlash allows users to create shortcuts easily for frequently used links and snippets, which saves time in searching for them later.
Its search function enables quick access to work-related information, even if users don't remember the exact shortcut.
OSlash has various features for different tasks, such as creating templates for frequent messages, bug tracking, and employee onboarding, making it a versatile productivity tool.
Some users may find it challenging to remember all the different shortcuts they have created, leading to confusion and reduced productivity.
OSlash's functionality may overlap with other productivity tools that users are already familiar with, making it harder to adopt.
OSlash requires users to install and learn a new app, which may be inconvenient for some people who prefer to use native productivity tools. Product Description
Shorten your links and overlay your own custom message onto any piece of content and include a call-to-action with every link you share.
Pros and Cons
Sniply allows users to add a customizable call-to-action to every link they share, improving conversion rates and driving more traffic to their website.
The tool streamlines social media channels and enables users to publish much more frequently using short links to share interesting pages from around the web.
Sniply collects data on audience behavior and generates ROI reports to help users optimize their social media marketing campaigns.
Some users may find the process of customizing the CTAs and link management dashboard to be complicated or time-consuming.
Sniply can only be used with third-party content, so users may not be able to add a call-to-action to every link they share.
While the tool offers the ability to use retargeting pixels, users may not have full control over the targeting options and may not be able to reach the most relevant audience for their campaigns.
Product Description
Shorten, brand, track, and manage your links with URL shortener. Generate leads & traffic by retargeting, CTAs, and bio Links. Try it for free.
Pros and Cons
It allows users to create branded shortened links with their own custom domain which can boost the visibility and trust of their brand.
Users can automatically retarget anyone who clicks on their links and convert them into customers by running highly targeted retargeting campaigns based on what links their audience has visited.
It provides detailed analytics to track the number of clicks on links, conversion rate, referral sources, locations and devices of visitors on any link.
The pricing of the product is not explicitly mentioned in the passage, and users may have to register for a free trial to get more information about it.
Some of the features, such as SMS marketing and deep links may not be relevant to all users and may not add value to their marketing efforts.
It may take some time to customize the appearance of the call-to-action and create beautiful bio landing pages, which may not be suitable for users who are looking for quick and easy solutions.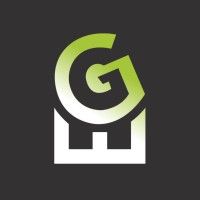 Product Description
Go to Chicago Band Merch.
Pros and Cons
Linkfire is trusted by major labels and over 80,000 artists, making it the leading smart link platform in the music industry.
Linkfire provides intuitive design tools, effortless automations, and unparalleled insights to help artists and their teams grow their careers and connect with fans.
Linkfire has exclusive streaming data partnerships with popular platforms like Apple Music, YouTube Music, and Deezer, giving users a more complete understanding of their fan journey.
SmartURL free users will see their accounts deprecated by February 28, 2023, and their insights will not carry over to Linkfire.
Linkfire-hosted smartURL pivot pages for free users will be ad-supported and may experience changes to the service destinations list.
SmartURL paid users will have their subscriptions terminated, and their smartURL insights will not carry over to Linkfire. SmartURL pivot pages will get a facelift, which may result in changes to some destinations (DSPs) featured on landing pages. Product Description
Clicktotweet is the best, easiest and simplest way to promote and advertise your blog, website, business and stuff on Twitter. Create fast tweet about this links to use on your website, blog or even Twitter and help deliver your message, the right way.
Pros and Cons
Easy to use with a simple interface.
Allows users to track activity of each link over time.
Free to use.
Limited to Twitter only.
May not provide comprehensive tracking and analysis as compared to premium tools.
Dependency on third-party app for social media promotion. Product Description
Track clicks on any link, redirect users by location or device, and protect against bots and other abusive traffic.
Pros and Cons
Linkly provides a free custom URL shortener for marketers, allowing them to create their own branded tracking links.
The platform allows users to add retargeting pixels to links for Facebook Pixel, Twitter Custom Audiences or any other 3rd party pixel.
Linkly provides a comprehensive API, Google Sheets Reporting Integration with live data feed and extensive analytics reports.
The free version of Linkly tracks only 1000 monthly clicks.
Some advanced features such as traffic routing, redirect by device, and other features are only available in the paid version.
Linkly may not offer some of the advanced features that are available in other similar tools. Product Description
Your Own URL Shortener
Pros and Cons
YOURLS is free and open-source software that gives users full control over their data.
YOURLS has powerful features like the developer API and stats with historical click reports, referrers tracking, and visitors geo-location.
YOURLS has an extensible plugin architecture with dozens of plugins to easily add new features and possibilities.
Users must self-host YOURLS, which could be daunting for those unfamiliar with hosting services.
YOURLS may require technical skills to install and configure, which may not be suitable for beginners.
YOURLS's documentation is only licensed under CC BY 4.0 and may not be sufficient for some users who need detailed technical support. Product Description
Organize and engage your LinkedIn network so that you can become proactive about your most valuable asset – your connections.
Pros and Cons
LeadDelta provides a smart inbox tool that helps keep track of crucial conversation in LinkedIn.
It allows users to organize LinkedIn contacts in one place with a single table view and no clutter.
LeadDelta provides Data Integration that enables users to enrich their CRM with LinkedIn contacts' data and easily build workflows.
LeadDelta is limited to LinkedIn only, which might not be sufficient for professionals who use multiple social media platforms.
The product might not be suitable for people who do not use LinkedIn as their primary social media platform.
The 10-day free trial period might not be sufficient for users to fully assess the product's utility before subscribing.
Missing a tool?
List it here

->
Frequently asked
questions
Bitly is a popular URL shortener software, but the best one ultimately depends on your specific needs and goals. Consider factors such as analytics, integrations, and customization options when choosing the software that aligns with your business requirements.
URL shortener software offers benefits such as tracking click-through rates, easy sharing on social media, increased space for characters in online messaging, and improved brand recognition. It helps businesses monitor their links, optimize their online presence, and streamline their communication strategy.
The common use of URL shortener software is to shorten long URLs and make them more shareable on social media or in messaging platforms. It also provides tracking and analytics features to measure clicks and engagement with the shared link.
When choosing URL shortener software, consider features like customizable short links, link analytics, password protection, API availability, redirection options, link editing capabilities, and easy integration. These features will help you to create and track shortened links efficiently.
URL shortener software is used in various industries, including social media, digital marketing, and online advertising. It is especially useful for those who need to fit long links into limited character spaces, such as Twitter or text messages.
The cost for url shortener software varies depending on the provider, features, and usage frequency. In most cases, there are free and paid options, with the latter ranging from $5 to hundreds of dollars per month depending on the required features and level of service.
Yes, there are several free URL shortener software tools available, such as Bitly, Rebrandly, and TinyURL. These tools allow you to shorten long URLs, track clicks, and customize links. However, some free plans may have limitations on the number of links or clicks allowed per month.
Minimal technical expertise is required to use URL shortener software. Most URL shortening tools are designed with user-friendliness in mind. They offer simple interfaces and require basic computer skills to operate. Some tools may offer advanced features that require some technical knowledge or assistance from support resources.
How to use this page to find the right software
Identify your needs and requirements from the software. Consider factors like functionality, features, platform compatibility, budget, and any specific industry or personal preferences.
Based on your needs, prioritize the features or functionalities that are essential for your software.
Explore the website link of each software to gather more detailed information about it.
Elevate your marketing campaigns with interactivity
📈 Increase engagement and conversions with interactive emails
✉️ Automate lifecycle email marketing for pin-point targeting with emails
⚡ Nurture leads with fun widgets like spin-the-wheel, quizzes, polls, etc
Early stage startup? These tools might help you
Better emails. less work.
super growth.