Best Video Conferencing Software in 2023
Are you looking for a Video Conferencing Software for your business? You have come to the right page. This guide will help you discover the best Video Conferencing Software of 2023 and along with a deep dive into their features, pricing, rating, etc.
What is Video Conferencing Software?
Video conferencing software is a platform that enables individuals or groups to conduct meetings, presentations, and discussions virtually, utilizing internet-connected cameras, microphones, and speakers. This software allows users to see and hear each other in real-time, share screens or files, and collaborate seamlessly without being in the same physical location. With video conferencing software, businesses can reduce travel costs, increase team collaboration, and maintain productivity, all while being able to connect anytime and anywhere.
How Video Conferencing Software work or function?
Video conferencing software allows people to connect and communicate in real-time through audio and video transmission over the internet. This software provides a medium for virtual meetings, webinars, presentations, and training sessions, regardless of participants' physical locations. Features such as screen sharing, chat, and recording make it easier for groups to collaborate and share information, increasing efficiency and productivity. The software is accessible on various devices, including computers, smartphones, and tablets, making it convenient for users to join meetings from anywhere with an internet connection.
Benefits of Video Conferencing Software?
Benefits of Video Conferencing Software:
Video conferencing software allows face-to-face communication from anywhere in the world, reducing travel time and costs.
It enables remote teams to collaborate more effectively, enhancing productivity and efficiency.
It enhances customer relationships by allowing for virtual meetings and demonstrations.
It provides flexibility in scheduling meetings and allows for real-time document sharing and editing.
It reduces carbon footprint and supports sustainable business practices.
How we curated this list
We conducted extensive research to identify a wide range of software options within each category. This involved exploring online resources, industry publications, software directories, and user reviews. Please note that the pricing and features mentioned here are subject to change. We recommend you to visit the product website for the latest information before making a decision.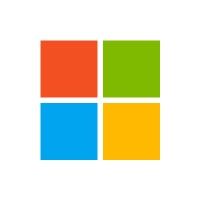 Product Description
Working together is easier with Microsoft Teams. Tools and files are always available in one place that's designed to help you connect naturally, stay organized and bring ideas to life.*
Pros and Cons
It offers a comprehensive suite of apps that can help users turn their ideas into reality and stay productive.
It provides advanced security features that can keep users safe online and offline.
It supports up to 6 users, making it a great option for families or small teams.
It requires a subscription fee, which can be a recurring expense.
It may not be the best choice for users who only need a few specific apps and don't want to pay for a full suite.
It may not be compatible with certain older devices or operating systems.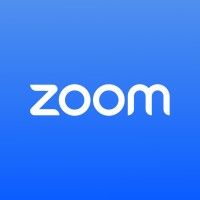 Product Description
Modernize workflows with Zoom's trusted collaboration tools: including video meetings, team chat, VoIP phone, webinars, whiteboard, contact center, and events.
Pros and Cons
Zoom One offers a comprehensive set of collaboration tools, including virtual meetings, team chat, VoIP phone system, and online whiteboard, to name a few.
It provides innovative solutions for all types of meeting spaces, including conference rooms and virtual spaces, delivering adaptive video experiences.
The Zoom Contact Center is an omnichannel cloud solution optimized for video, enabling businesses to engage customers through virtual agents and intelligent support.
Some users may find the interface confusing or overwhelming due to the extensive set of tools and features.
There may be limitations in terms of customization and integration with third-party applications, which may not work with some workflows.
While Zoom is known for its high-quality video and audio capabilities, some users may experience connectivity issues depending on their internet speed and network stability.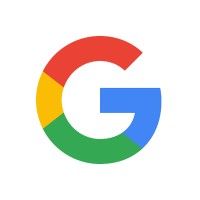 Product Description
Try Google Workspace's (formerly G Suite) secure collaboration and productivity apps for businesses of all sizes. Includes Gmail, Drive, Meet and more
Pros and Cons
Provides a variety of productivity and collaboration tools like Gmail, Calendar, Drive, Meet, Docs, Sheets, Slides, Forms, and Sites.
Offers a flexible and innovative solution for people and organizations to achieve more.
Provides customized plans for different business needs with a free 14-day trial period.
Pricing of the plans may not be affordable for small businesses or startups.
Some users may find the range of services overwhelming and difficult to navigate.
May not have all the advanced features that are available in its competitors, such as Office 365.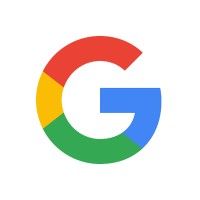 Product Description
Search the world's information, including webpages, images, videos and more. Google has many special features to help you find exactly what you're looking for.
Pros and Cons
Google Meet is available for everyone on any device, making it accessible to a wide range of users.
Google Meet is secure and privacy-focused, as it is encrypted in transit and continuously updated to include new safety measures.
Google Meet offers a variety of accessibility features like live captions, making it easier for non-native speakers and hearing-impaired participants to join meetings.
The free version of Google Meet restricts meetings to up to 100 participants for a maximum of 60 minutes, which can be a limitation for larger groups or longer meetings.
Premium features like meeting recording and live streaming are only available for a fee, making it less ideal for budget-conscious users or small businesses.
The ability for external participants to join a call depends on whether they have a Google account or not, which may be an inconvenience for some users who do not want to create one.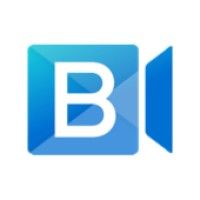 Product Description
BlueJeans provides interoperable cloud-based video conferencing services. Easily and securely hold live online meetings, webinars, and video calls.
Pros and Cons
BlueJeans offers virtual meeting solutions with premium video conferencing, enabling teams to connect and collaborate seamlessly from anywhere.
BlueJeans Events is a production-grade virtual events platform for engaging, highly interactive experiences that bring the wow to any audience.
BlueJeans Studio transforms webinars and other virtual events into amazing, production-grade experiences.
BlueJeans pricing plans may be expensive for small businesses or individuals.
Some users may experience technical difficulties or connectivity issues while using the platform.
BlueJeans Studio may require a higher level of technical expertise to operate, which can be a challenge for some users.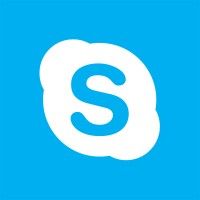 Product Description
Keep in touch with free video chat, messaging & affordable international calls. Create instant online video calls with one click, no download required.
Pros and Cons
Bing in Skype offers real-time answers and insights to users' questions.
Skype has improved messaging and upgraded features for better user experience.
Skype Number allows users to get a local phone number in another country or region, making it easier to answer calls on Skype.
Limited emergency calling capabilities.
There is no mention of end-to-end encryption on Skype, which may concern some users.
This passage does not provide information on the cost of using Skype for different purposes, such as calling landlines and mobiles.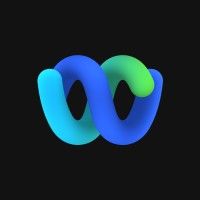 Product Description
Webex by Cisco is the leading enterprise solution for video conferencing, online meetings, screen share, and webinars. Web conferencing, cloud calling, and equipment.
Pros and Cons
The Webex suite offers a comprehensive range of collaboration tools, including video conferencing, screen sharing, cloud calling, messaging, webinars, events, video messaging, polling, and digital whiteboarding.
The suite is designed for hybrid work, with devices and tools for home, office, and on-the-go collaboration.
Webex offers solutions tailored to specific industries, such as healthcare, finance, and sports & entertainment, and use cases like hybrid work and frontline workers.
Some features, storage, and support may require additional fees.
The platform may not be as user-friendly as some competitors, which could require additional training for team members.
While the suite offers significant collaboration capabilities, some users may prefer more specialized tools for specific tasks, such as project management or design.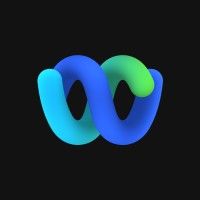 Product Description
With our AI-powered Cisco Webex Assistant, you can now capture every meeting detail with real-time transcription and closed captioning during the meeting, as well as recordings and transcripts after the meeting. Learn more about how to add Webex Assistant for Webex Meetings to your Cisco Webex plan today and get more from your meetings.
Pros and Cons
Offers a wide variety of collaboration tools including video conferencing, screen sharing, cloud calling, group messaging, chat, file sharing, virtual event hosting, and digital co-creation.
Provides intelligent and digital to human customer interactions for improved customer experience.
Has a user-friendly app with a single platform for all types of collaboration, which simplifies management and ensures seamless communication from anywhere.
Detailed pricing and subscription plans are not mentioned in the passage, which may cause confusion for customers.
The passage contains a lot of technical jargon and product names, which may overwhelm some readers or make it difficult to understand the features being offered.
The product may not be suitable for small businesses or individuals due to its comprehensive and enterprise-grade features, which may result in higher costs.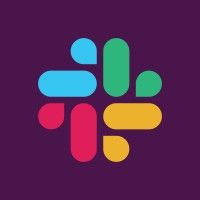 Product Description
Slack is a new way to communicate with your team. It's faster, better organised and more secure than email.
Pros and Cons
Channels make it easier to connect and collaborate across departments and even other companies.
Flexibility to work when, where, and how you want with various communication options like chat, audio and video clips, and live huddles.
Integration with other work apps and powerful tools like Workflow Builder allow users to automate routine tasks and work more efficiently.
Slack is not entirely free, as some features require a paid subscription.
The platform may be overwhelming or confusing for users who are not familiar with it.
The need for constant notifications and updates may be distracting for some users.

Product Description
GoTo Meeting is a top online video conferencing solution used by global businesses. It's now integrated with GoTo Connect, the all-in-one communication software for SMBs, bringing greater convenience and functionality for meetings and collaborations.
Pros and Cons
Easy-to-use interface with seamless audio and video conferencing features.
Flexible pricing plans to cater to different business needs.
Screen sharing and recording options for efficient collaboration and productivity.
Some users may experience connectivity issues with the platform.
Limited attendance capacity depending on the selected plan.
No direct integration with third-party apps, which can create additional work to transfer files or documents.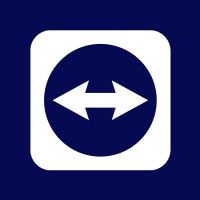 Product Description
Remote desktop access solutions by TeamViewer: connect to remote computers, provide remote support & collaborate online ➤ Free for personal use!
Pros and Cons
TeamViewer allows remote access and support to any device, making IT monitoring and management more efficient.
It offers a Tensor platform for remote connectivity that can scale, manage and secure support experiences across an enterprise.
TeamViewer also offers a Frontline platform for industrial augmented reality to streamline shopfloor operations and empower a frontline workforce.
There is no mention of pricing information or cost structure, which may be a disadvantage for potential users.
It may not be suitable for users who have limited technical knowledge as it requires download and installation.
Some users may find the various regional language modes on the website confusing.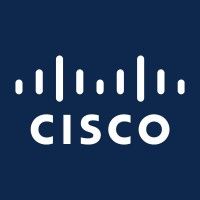 Product Description
Collaborate anywhere, on any device - Mobility doesn't have to limit productivity. Find the right people, see whether and how they're available, and collaborate more effectively.
Pros and Cons
Cisco Jabber offers a variety of communication capabilities such as instant messaging, voice and video calls, desktop sharing, conferencing, and presence allowing users to collaborate more effectively.
It is available on multiple devices including smartphones, tablets, and watches, enabling users to communicate from anywhere.
It has a modern and contemporary design, which provides a familiar user experience, and makes it simple to use.
To use Cisco Jabber, users need to have a Cisco platform onboarded, which might require additional expenses - this can be a barrier for small businesses or start-ups.
Cisco Jabber is heavily reliant on network connectivity and could experience issues with latency or weak network connection, leading to disruptions in communication.
Some of its features may be redundant and the messaging interface may not be too user-friendly, requiring additional steps to connect with others. Product Description
Amazon Chime lets users meet and chat online, and the Amazon Chime SDK lets developers add audio and video collaboration to their applications.
Pros and Cons
Offers HD video, audio, and screen sharing capabilities for online meetings.
Provides an easy-to-use app for Windows, Mac, web, IOS, and Android devices.
Offers pay-per-use pricing with no long-term contracts.
Available customer support options are not mentioned.
The pricing for the Pro features that include a charge is not specified.
The level of security offered by the platform is not clearly stated.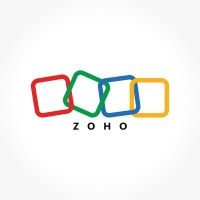 Product Description
Zoho Meeting is a cloud-based online meeting software that lets you host online meetings, webinars & web conferences for team meetings, sales presentations & more. Sign up for a free trial of our online meeting platform!
Pros and Cons
Zoho Meeting offers a free plan for meetings and webinars for up to 60 minutes with 100 participants.
The platform has highly secure industrial-standard security features, including encryption, to keep users' information safe as it travels through the internet.
Zoho Meeting has interactive web tools such as screen sharing, whiteboards, audience polls, Q&A, and Raise Hand to facilitate collaboration and engagement.
The paid plans for Zoho Meeting can be costly, especially for businesses requiring custom branding solutions.
Some users may find the platform's extensive features overwhelming and complex to navigate.
The audio and video quality might not always be consistent, affecting the overall meeting experience for users. Product Description
Shop deals on new phones & devices, unlimited data plans, Internet service, and DIRECTV STREAM. Get 24/7 support, pay your bills & manage your account online.
Pros and Cons
Offers a variety of smartphones from popular brands.
Provides deals for new and existing customers.
Offers a better price on wireless service as more lines are added.
Restrictions may apply to some offers.
Some offers require a long-term agreement.
No specific information is given about internet and wireless plans, including pricing details.
Missing a tool?
List it here

->
Frequently asked
questions
The best video conferencing software varies based on your specific needs and budget. Popular options include Zoom, Microsoft Teams, and Skype. Evaluate features, pricing, user-friendliness, and security to find the software that aligns with your business requirements.
Video conferencing software offers multiple benefits such as remote team collaboration, increased productivity, cost savings, improved communication, real-time feedback, and simplified project management. It enables businesses to conduct virtual meetings, online interviews, training sessions, and webinars to enhance their overall performance and efficiency.
The common use of video conferencing software is to facilitate virtual meetings and collaboration. It allows participants to see and hear each other in real-time, share screens, documents and presentations, and work together on projects from different locations. It also provides features for scheduling, recording, and reporting to enhance organizational effectiveness and productivity.
When choosing video conferencing software, consider features like number of participants allowed, screen sharing, recording options, virtual backgrounds, ease of use, security measures, integration options, customer support, and compatibility with different devices and platforms. These features will ensure efficient and effective remote communication.
Video conferencing software is used across various industries, including finance, healthcare, education, technology, government, and more. It is a versatile tool that helps businesses of all sizes and sectors to connect and collaborate with remote teams, clients, and partners through virtual meetings.
The cost of video conferencing software varies based on features, provider, and number of participants. It can range from free plans with limited features to monthly subscriptions starting at $15 to $50 or more, depending on the scale and level of service required.
Yes, there are free video conferencing software tools available. Some popular options include Zoom, Google Meet, and Skype. These free plans often have limitations on features, meeting duration, and participant numbers. However, they can be a good starting point for small businesses or those with basic video conferencing needs.
Video conferencing software is designed to be user-friendly, offering intuitive interfaces and easy-to-use tools. Basic computer skills and understanding of video conferencing concepts are generally enough to get started. However, some technical knowledge may be required for advanced features or troubleshooting issues. Overall, minimal technical expertise is needed to use video conferencing software effectively.
How to use this page to find the right software
Identify your needs and requirements from the software. Consider factors like functionality, features, platform compatibility, budget, and any specific industry or personal preferences.
Based on your needs, prioritize the features or functionalities that are essential for your software.
Explore the website link of each software to gather more detailed information about it.
Elevate your marketing campaigns with interactivity
📈 Increase engagement and conversions with interactive emails
✉️ Automate lifecycle email marketing for pin-point targeting with emails
⚡ Nurture leads with fun widgets like spin-the-wheel, quizzes, polls, etc
Early stage startup? These tools might help you
Better emails. less work.
super growth.