Best Employee Monitoring Software in 2023
Are you looking for an Employee Monitoring Software for your business? You have come to the right page. This guide will help you discover the best Employee Monitoring Software of 2023 and along with a deep dive into their features, pricing, rating, etc.
What is Employee Monitoring Software?
Employee monitoring software is a tool designed to assist organizations in monitoring the activity of employees during their work hours. It tracks employee activities on desktops, laptops, and mobile devices to measure productive output, streamline communication and collaboration, and monitor preventable risks. This software provides suggestions on how to optimize employee work patterns to boost organizational productivity levels. With a proper setup and configuration, this can give managers the opportunity to oversee employee performance remotely and efficiently.
How Employee Monitoring Software work or function?
Employee monitoring software works by tracking employee activity, such as web usage, keystrokes, and file access. These tools are designed to monitor employees' productivity and adherence to company policies. This allows employers to spot any potential information security risks and identify which employees are performing well so they can reward them accordingly. It also enables managers to identify and address any performance issues, allowing for a more efficient workforce. Overall, employee monitoring software provides an effective way for companies to measure employee effectiveness and productivity.
Benefits of Employee Monitoring Software?
Benefits of employee monitoring software:
Provides valuable insights into employee productivity and performance, identifying areas for improvement and enhancing operational efficiency.
Helps track employee attendance and adherence to company policies, reducing the risk of internal fraud or security breaches.
Can improve communication and collaboration among employees, increasing overall team effectiveness.
Offers protection against legal liability, by providing an objective record of employee actions and behavior.
Enables remote monitoring and management of employees, ensuring consistent performance across geographically dispersed teams.
How we curated this list
We conducted extensive research to identify a wide range of software options within each category. This involved exploring online resources, industry publications, software directories, and user reviews. Please note that the pricing and features mentioned here are subject to change. We recommend you to visit the product website for the latest information before making a decision. Product Description
Kickidler is employee monitoring software that explores employee PC activity levels, increases productivity and finds growth points. Start free trial to try the best employee tracking tool.
Pros and Cons
Comprehensive insights into team work activities.
Customizable monitoring options.
Data protection from malicious intent.
Invasion of privacy concerns.
Reliance on constant monitoring.
Potential compatibility issues.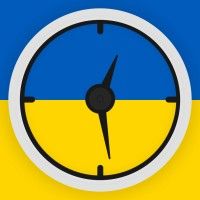 Product Description
DeskTime time tracker software lets you to track time and analyze productivity to see how your and your team's time is spent. Try the free 14-day trial today!
Pros and Cons
DeskTime's time tracker is fully automatic and doesn't require manual entry, reducing human error and saving time.
DeskTime offers a Pomodoro timer that reminds employees to take regular breaks, promoting mental well-being and productivity.
DeskTime has a Universal platform that can be customized to suit everyone's needs from small businesses to large enterprises, making it a scalable solution for any business size.
DeskTime uses URL and document title tracking, which may raise privacy concerns for some employees, even though they offer a private time feature.
DeskTime doesn't offer a free version of its software after the 14-day trial ends, which may potentially deter some potential customers from subscribing.
DeskTime's features can be overwhelming and may take time for users to get used to, especially for small businesses with limited resources.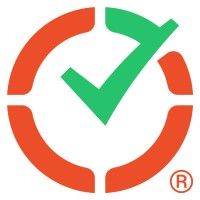 Product Description
Time Doctor is an employee time tracking software that helps you and your team get a lot more done each day. Try it for free - no credit card required!
Pros and Cons
Time Doctor offers employee-friendly time tracking and productivity insights that allow teams to improve their performance and productivity, increasing the chances of success for an organization.
The product offers customizable solutions by workforce and industries, making it compatible for different businesses' specific needs.
Time Doctor provides 60+ integrations with enterprise tools, making it easy for businesses to incorporate the product into their existing systems.
The product may be expensive for small businesses that may not have the budget to invest in such a tool.
Some employees may be disenchanted by the idea of being monitored constantly, affecting team morale.
There may be a learning curve to implementing a new tool, especially when it comes to productivity and time tracking. Some employees may require training and familiarization with the tool, which may take time and could affect productivity initially.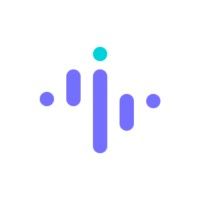 Product Description
Check out the amazing features Insightful delivers - from employee productivity monitoring to automated time tracking, and more. Start using Insightful for free and start working in a more informed way!
Pros and Cons
Provides real-time analysis of activities to improve productivity
Offers time tracking and attendance features to keep projects on budget and track work time
Can identify early signs of burnout and support employee well-being
May feel like intrusive surveillance to some employees, reducing their trust in the company
May lead to micromanagement if the monitoring data is used excessively
Could cause unnecessary stress for employees who feel like they are constantly being scrutinized.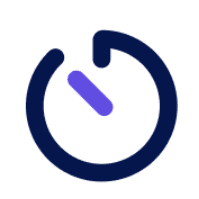 Product Description
Workstatus enables you to monitor time usage and analyze productivity, providing insights into team's activities. Experience the benefits with 7-day trial today!
Pros and Cons
Gain deep visibility into employee activities and project progress, empowering informed decision-making.
Streamline workflows through automated time tracking and task monitoring, reducing manual effort.
Enhance client collaboration by sharing real-time project updates and milestones through the platform.
Could pose a budgetary challenge for small businesses with limited financial resources.
Certain users might encounter difficulties with the customization procedure.
Monitoring productivity and respecting employee privacy may require clear policies. Product Description
✅Monitask✅, the easy to use employee monitoring software, helps employers track their employees computer activity and productivity and improves performance.
Pros and Cons
Monitask offers a variety of features for managing remote teams, making it a good fit for companies with distributed teams.
The software provides detailed reports that offer insights into employee productivity and can help improve business processes.
Monitask can help businesses improve communication with their teams and encourage better performance by identifying areas where employees may be struggling.
Some staff members may be resistant to the deployment of monitoring software, and it may take some time to find the right balance between monitoring and letting employees motivate themselves.
Monitask can be a bit of a learning curve for managers who are new to employee monitoring software.
While Monitask is a comprehensive employee monitoring solution, some businesses may not need all of the features it offers and may find them overwhelming.
Overall, Monitask is a good option for businesses looking to improve productivity and efficiency, particularly those with remote teams. However, it may not be suitable for all businesses, and managers may need to take a thoughtful, nuanced approach when introducing it to their employees.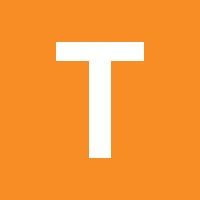 Product Description
Comprehensive user behavior analytics software for insider threat management, data loss prevention, workplace productivity, employee monitoring & more
Pros and Cons
Provides user activity monitoring and behavioral analytics for various use cases such as insider threat prevention, compliance management, and workforce productivity.
Offers a range of products and customization options to cater to different business needs.
Has positive reviews from users who have found it easy to use and effective in improving security and performance.
May be expensive for small businesses with limited budgets.
Some users may find the customization process complex and time-consuming.
May raise privacy concerns among employees who feel that their activities are being closely monitored. Product Description
Track the automatic time of the employees & improve the productivity in work with Time champ software. We are the most popular Automatic Time Tracking and Productivity software. Purchase Now!
Pros and Cons
Comprehensive approach of measuring time, productivity, and various other metrics.
Ability to automate business processes and save time and improve productivity.
Works across devices and browsers, making it easy to use in any workstation.
May create privacy concerns for employees due to employee monitoring features.
Might take time to set up and configure the system according to the user's needs.
Might be expensive for small businesses with a limited budget.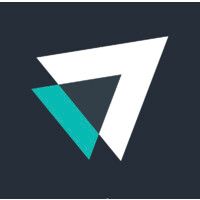 Product Description
Empower teams with workforce analytics driven driven productivity insights. Collect and analyze user activity data to boost team productivity and ensure operational compliance.
Pros and Cons
ActivTrak platform offers award-winning workforce analytics to help 9,000+ organizations improve productivity and engagement.
The platform provides insights into employee productivity, engagement, burnout, and operational efficiency to make data-informed decisions.
ActivTrak offers a balanced approach to employee privacy by not engaging in keystroke logging, email monitoring, camera access, personal device monitoring, or video recording.
The specific cost of using ActivTrak is not mentioned, making it difficult to evaluate the platform's affordability.
Integrations with popular project management and time tracking tools like Trello, Asana, and Harvest might be missing.
The platform does not offer automated or intelligent reporting features that allow users to get insights into their desired metrics without manual intervention.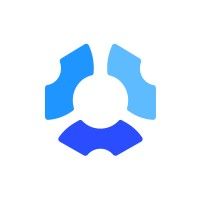 Product Description
Simple yet powerful employee work tracker with screenshots, timesheets, billing, in-depth reports, and more. Understand productivity issues and act on them.
Pros and Cons
Automated Time tracking: Hubstaff provides the automatic generation of timesheets that results in accurate timesheets by tracking work hours across all devices.
Productivity Insights: Hubstaff offers detailed time reports, industry-specific benchmarks, and workforce analytics that provide actionable productivity data for better process improvement and increased profitability.
Versatile App Integrations: Over 30 integrations, including Slack, Trello, and Quickbooks are available for Hubstaff's workforce management services.
Expense Tracking Limitations: Hubstaff's expense tracking features are not comprehensive, and users may have difficulty manually tracking expenses within the app.
User Interface: There have been mixed reviews regarding the user interface's intuitiveness, indicating that it may not be the easiest software to use.
Activity Monitoring Issues: The activity monitoring features that capture screenshots may generate employee privacy concerns, and some employees may not be comfortable with their employer tracking their activity so closely.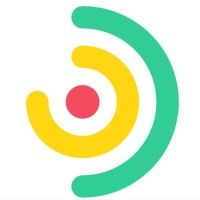 Product Description
Time tracking software for teams of any size. FREE 21-day trial. A simple and accurate time tracker to monitor activity and work time worldwide.
Pros and Cons
Traqq offers flexible tracking settings, allowing users to choose if they want to enable screenshots and/or short video recordings for better monitoring.
The app lets freelancers create online timesheets, export reports, and send them to clients for easy invoicing.
Traqq's time tracking software helps businesses manage their human resources and cash flow from a single dashboard.
The use of screenshots and screen recordings for employee monitoring might be considered invasive by some workers.
Traqq's free plan may be limited in terms of features for some freelancers.
Some users may find Traqq's pricing to be expensive compared to other time tracking apps in the market.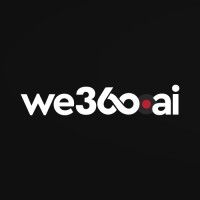 Product Description
We360.ai is an employee monitoring software which helps companies gain insights of employee performance and productivity.
Pros and Cons
Offers a range of features to track and monitor employee performance, productivity, and attendance.
Provides real-time analytics and insightful reports for managers and HR departments.
Mobile app allows remote access for managers and admin users to monitor performance and task completion.
May be intrusive and raise privacy concerns for employees.
May be too expensive for small businesses or startups with limited budgets.
Not a complete HRMS software as it lacks payroll management features. Product Description
CXM offers call recording and quality monitoring solutions for workforce optimization, featuring contact center and VOIP call recording software.
Pros and Cons
Customizable call recording features to meet organizational needs.
Integration of audio and video for comprehensive team performance review.
CXM PCI & HIPAA compliance feature to protect against data breaches.
No indication of pricing or cost-effectiveness.
Limited information about the specific technology used to deliver services.
No mention of support options or customer service availability. Product Description
Time tracking software used by modern teams. Flowace is a time tracker and time management app that lets you track work hours across projects and teams.
Pros and Cons
Flowace offers a comprehensive suite of workforce management tools that include time tracking, employee monitoring, project management, expense management, and more.
The software is user-friendly and offers automated time tracking, which saves time and improves productivity.
Flowace provides analytics that can be used to enhance team performance and boost efficiency.
The cost of Flowace may be prohibitive for small businesses or for those with limited budgets.
Some users may find the software overwhelming, given the sheer number of features it offers.
Flowace's use of employee monitoring may be viewed as intrusive or invasive by some employees. Product Description
Employee monitoring software and service. Free for small businesses. Work-from-home monitoring, remote and in-office employees.
Pros and Cons
WorkTime offers a free 14-day trial, which allows customers to test the software before purchasing it.
WorkTime monitors productivity without invasive functions, which means that it collects only necessary data, ensuring employees' privacy.
WorkTime can handle a large number of computers, making it suitable for businesses of any size.
WorkTime focuses solely on productivity monitoring and does not provide other features that some businesses may need, such as project management tools.
WorkTime's cloud-based service means that customers' monitoring data is stored on external servers, which might not be preferred for companies with strict data privacy policies.
WorkTime does not offer features like keystroke logging, chat/emails recording, or screenshots, which some businesses may need for better employee monitoring. Product Description
Best Free Keylogger is a free but professional PC monitoring software that allows you to monitor children or employee computer and internet activities.
Pros and Cons
Best Free Keylogger allows you to monitor all your children or employees' computer activities, including keystrokes, clipboard activity, internet activities, and local application usage.
Best Free Keylogger generates reports that can be delivered via email, FTP, LAN, or USB; the report viewer is user-friendly and equipped with search filters.
Best Free Keylogger works invisibly in the background and is protected by a password. The log files are encrypted, ensuring the security of your information.
The use of Best Free Keylogger could potentially violate privacy laws, unless the person being monitored has given their consent or the computer owner has explicit administrative privileges.
If you are not familiar with software installation and configuration, setting up Best Free Keylogger can be challenging.
Best Free Keylogger's advanced features are only available in the PRO version, which requires a purchase.
Missing a tool?
List it here

->
Frequently asked
questions
The best employee monitoring software depends on your specific needs. Popular options include Time Doctor, Toggl Plan, and Hubstaff. Consider features such as time tracking, productivity analytics, and integrations to find the software that aligns with your business requirements.
Employee monitoring software provides benefits such as increased productivity, improved task management, enhanced security, accurate timesheets, and monitoring of employee engagement. It helps businesses ensure compliance, detect insider threats, and improve team collaboration while maintaining a healthy work environment.
The common use of employee monitoring software is to track employee productivity, attendance, and work activities. It enables businesses to monitor remote employees, ensure compliance with company policies, detect potential security threats, and identify areas for improvement. It also provides features for time tracking, screen monitoring, keystroke logging, and reporting to enhance workforce management.
When choosing employee monitoring software, consider features like real-time monitoring, activity tracking, productivity analysis, screenshots, website blocking, keylogging, remote access, reporting, and user activity alerts. These features will help you effectively monitor and optimize employee performance, while maintaining data security and privacy.
Employee monitoring software is used across various industries, including healthcare, finance, call centers, remote teams, and more. It is a useful tool that helps businesses monitor their employees' activities and productivity, ensure security and compliance, and improve overall company efficiency.
The cost of employee monitoring software depends on various factors such as features, provider, and number of employees to be monitored. Prices can range from free plans with limited features to monthly subscriptions starting at $5 to $15 per user or more for advanced features and larger teams.
Yes, there are free employee monitoring software tools available. Some popular options include ActivTrak, DeskTime, and Teramind. However, free plans often have limitations on features and the number of employees that can be monitored. Paid plans typically offer more advanced features like keystroke logging and screenshot capture.
Employee monitoring software usually requires basic technical expertise, such as knowledge of computer systems, networks, and software installation. However, more advanced features or customization may require technical knowledge or assistance from support resources. Overall, the software should be designed to be user-friendly and offer intuitive interfaces.
How to use this page to find the right software
Identify your needs and requirements from the software. Consider factors like functionality, features, platform compatibility, budget, and any specific industry or personal preferences.
Based on your needs, prioritize the features or functionalities that are essential for your software.
Explore the website link of each software to gather more detailed information about it.
Engage employees right inside emails
⚡ Streamline employee onboarding with interactive emails
✉️ Conduct pulse surveys and gather feedback inside the emails
🔥 Organize outings & collect opinions with interactive polls in emails
Early stage startup? These tools might help you
Better emails. less work.
super growth.