Best Sweepstakes Software in 2023
Are you looking for a Sweepstakes Software for your business? You have come to the right page. This guide will help you discover the best Sweepstakes Software of 2023 and along with a deep dive into their features, pricing, rating, etc.
What is Sweepstakes Software?
Sweepstakes software refers to a program or tool that facilitates the creation, management, and running of sweepstakes and other promotional campaigns. It typically bundles features such as custom entry forms, randomized winner selection, prize distribution, and reporting/analytics. Sweepstakes software can be used by businesses and organizations of all sizes to launch contests, giveaways, and other promotions that engage customers, drive traffic, and increase brand awareness.
How Sweepstakes Software work or function?
Sweepstakes software refers to a tool used to manage and run sweepstakes promotions. The software typically includes features such as managing entries, selecting winners, and tracking analytics and data. Sweepstakes software can be used for various goals, including increasing brand awareness, driving website traffic, and boosting social media engagement. It provides a user-friendly interface for both participants and promoters, making it easy to run and join sweepstakes campaigns.
Benefits of Sweepstakes Software?
Benefits of Sweepstakes Software:
Allows easy creation, customization, and management of sweepstakes campaigns.
Enables tracking and analyzing user data to boost engagement and improve campaigns.
Offers convenient integration with social media and email marketing tactics.
Reduces manual entry errors and increases efficiencies in campaign administration.
Provides automatic winner selection and notification, reducing administrative workloads.
How we curated this list
We conducted extensive research to identify a wide range of software options within each category. This involved exploring online resources, industry publications, software directories, and user reviews. Please note that the pricing and features mentioned here are subject to change. We recommend you to visit the product website for the latest information before making a decision.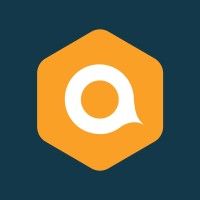 Product Description
Qualifio is a solution with 2 modules: a data collection and interactive marketing module and an interaction-based loyalty module.
Pros and Cons
Collects first-party and zero-party data, making it easy for brands to build meaningful relationships with customers.
Provides access to 50+ interactive formats and allows customization of loyalty programs.
Can integrate with existing systems like CRM, marketing automation, DMP, CMP, and analytics to suit various business needs.
No pricing information provided on the website, making it difficult to know if the product is affordable for smaller businesses.
Available in limited languages – EN, FR, ES, and DE, which may not be suitable for brands that operate in other regions or countries.
Marketing efforts may be limited to digital activations, making it challenging for companies that require other types of marketing channels to reach their target audience.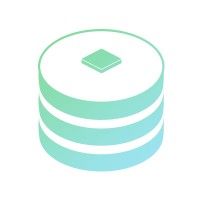 Product Description
ShortStack creates marketing contests that convert visitors into customers. Build branded interactive marketing content easily and grow business with customized solutions.
Pros and Cons
ShortStack offers a range of features that can be used for lead generation and social media engagement.
Users can create customized, branded interactive marketing content to grow their business.
The platform is praised for its flexibility, ease of use, and variety.
Pricing options are not readily available on the website and require users to contact sales.
It may be overwhelming for users who are not familiar with marketing campaigns or gamification.
The platform is focused on interactive marketing campaigns and may not be suitable for users seeking other marketing solutions.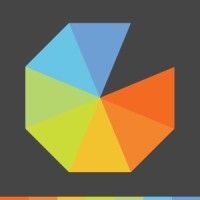 Product Description
Gleam aids in expanding email lists, e-commerce stores, SaaS businesses, and Facebook audiences through an innovative marketing app.
Pros and Cons
Easy to use and user-friendly interface.
Provides a range of useful features for businesses, including email marketing and social media integration.
Offers detailed analytics and reporting to help businesses better understand their marketing performance.
Limited customization options for some features.
Can be expensive for larger businesses or those with more complex needs.
Some users have reported issues with customer support and response times.

Product Description
Second Street is a comprehensive audience engagement software platform utilized by 4,000+ companies. Users can craft interactive content, contests, and emails, including sweepstakes, with ease and efficiency.
Pros and Cons
The product offers interactive promotions to build an opted-in database and increase revenue.
It allows for customization of promotions to showcase specific content and sponsors.
The product provides 500+ turnkey promotions ready to use with compelling content and pre-built registration forms.
The product is not described in detail and lacks information about its features and pricing.
The product's success stories and results are not verified or supported by data.
It is not clear how the product compares to similar products in the market.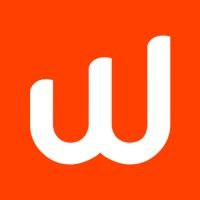 Product Description
Run viral giveaways, contests & competitions. Create landing pages, online forms, surveys & quizzes. Generate leads & grow social media followers.
Pros and Cons
Woorise offers a wide variety of features for creating viral giveaways, contests, landing pages, and engaging forms such as surveys and quizzes.
The platform allows users to easily create beautiful landing pages and promotions that are designed to convert, with customizable backgrounds, colors, images, and videos.
Woorise integrates with major email marketing apps and other tools users love, and offers real-time tracking data for campaigns to help users grow their audience and customers.
The pricing for Woorise is not prominently displayed on the homepage, which can be frustrating for those looking to compare plans and pricing.
The platform may have a steep learning curve for beginners who are not familiar with creating campaigns and using a drag-and-drop interface.
Despite their claims of GDPR compliance and data privacy measures, some users may still have concerns about the security of their data and privacy on the platform.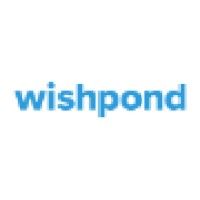 Product Description
Wishpond makes it easy for marketers to create landing pages and contests, track leads, send emails and more.
Pros and Cons
All-in-one marketing platform providing various tools such as landing pages, email marketing, social promotions, and marketing automation.
Offers a team of marketing experts to work on your campaigns and improve your business results.
Provides easy integration with Stripe to sell directly from landing pages and generate more sales.
No clear information about the pricing and plans available, which may be confusing for users.
Some of the features may require technical skills, like SEO and website builder, making it difficult for beginners to use.
Limited information on the website about customer support and may be challenging to get timely help in case of any issues.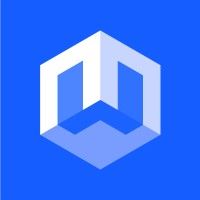 Product Description
With Woobox, you can effortlessly generate contests, sweepstakes, coupons, and other campaigns to expand your followers and enhance your promotional strategy.
Pros and Cons
Woobox offers a wide variety of interactive experiences including contests, giveaways, polls, coupons, forms, and more.
It allows collecting user-generated content like photos and videos from social media using hashtags, and displays them on the website's gallery.
Woobox offers customizable and embeddable forms and newsletters, making it possible to collect leads and insights from website visitors.
It may be overwhelming for someone who is just starting out in digital marketing or has limited resources to manage all of the interactive experiences offered by Woobox.
Some interactive experiences such as the instant win or photo/video contest may require setting up prizes and picking winners, which could be time-consuming for businesses with limited staff.
While most of the features are available for free trial, some features such as custom branding, API integrations, or advanced analytics require an upgrade to a paid plan.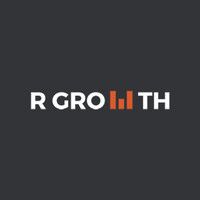 Product Description
Create a stunning giveaway or viral contest with our free giveaway software. Mobile-optimized. Grow your email list & social media.
Pros and Cons
VYPER allows businesses to create engaging giveaways and loyalty programs to increase engagement and revenue.
The platform provides pre-made templates and a simple visual designer, making it easy to create high-converting campaigns without needing a designer.
VYPER has been used successfully by thousands of companies, with growth case studies demonstrating its effectiveness in achieving explosive growth for businesses.
It is not clear if VYPER provides customer support, which may be a concern for businesses that require assistance.
The platform's free trial period is not specified, so businesses may not know how long they can test the service before committing to a paid plan.
The pricing model for VYPER is not transparent, as businesses must contact the platform for customized pricing plans. This may make it difficult for businesses to budget for the service.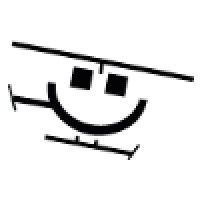 Product Description
Rafflecopter is the world's easiest way to run a giveaway online. Launch and manage your next giveaway in minutes with no coding or I.T. help!
Pros and Cons
Easy to use with no coding required.
Trusted by top brands and has been used successfully by many companies and online sellers.
Offers flexible billing and a good-natured refund policy.
It may be an expensive option for small businesses that are not running frequent giveaways.
Limited customization options as it only offers advanced theming for its giveaways.
Limited information provided on the website about the technology used to make the product reliable and fast. Product Description
SweepWidget is the best contest app to run viral giveaways, sweepstakes & competitions. Grow your followers, email lists, website traffic, customers, & more.
Pros and Cons
SweepWidget offers a wide variety of entry methods and API integrations, making it customizable and suitable for enterprise-level clients, small blogs, and startups.
It provides instant coupons, rewards, and referral giveaways that can help increase social media followers and email lists by up to 500%.
SweepWidget helps users go viral by incentivizing friends to share with each other, unlocking prizes, and reaching certain milestones.
The pricing structure is not mentioned anywhere, so it's unclear whether the platform is affordable or expensive.
It can be overwhelming for users new to sweepstakes and contests, as there are over 90 types of entry methods and a drag-and-drop builder.
Despite offering 103 languages, non-English users may find it challenging to navigate and use SweepWidget's platform features.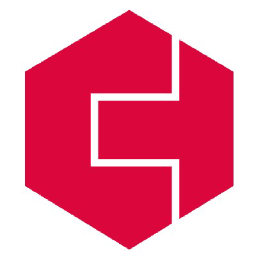 Product Description
Cool Tabs
Pros and Cons
Cool Tabs provides interactive content campaigns that help grow the digital audience and generate quality leads.
The platform offers a social listening and brand monitoring solution to analyze customer feedback on social media.
Cool Tabs is quick and easy to use, with pre-formatted templates and real-time analysis.
The platform may not be suitable for advanced technical profiles or campaigns that require extensive customization.
While Cool Tabs provides a centralized system to store and manage campaign data, there may be limitations to data accessibility.
The platform requires a subscription fee after the free trial period. Product Description
Create contests and promotions for your Instagram, Facebook, and Twitter followers, or any other social media or website. Try interactive dynamics to work towards your marketing goals.
Pros and Cons
Easypromos offers a wide range of digital promotion applications to choose from.
They provide technical support to their clients via live chat.
Their platform is user-friendly and doesn't require any coding or programming skills.
It may get expensive to use the platform if one intends to publish their campaign.
The platform's fraud control system may not be effective enough to prevent fraudulent actions.
There's no mention of a money-back guarantee in case the client is not satisfied with Easypromos' services.
Missing a tool?
List it here

->
Frequently asked
questions
The best sweepstakes software differs based on your requirements. Some popular options are ShortStack, SweepWidget, and Rafflecopter. Consider features, pricing, ease of use, support, and customization options to choose the software that best fits your needs.
Sweepstakes software offers numerous benefits such as automated entry collection, random winner selection, legal compliance, fraud prevention, and data collection. It helps businesses promote their products or services, increase brand awareness, generate leads, and collect valuable customer information for future marketing efforts.
The common use of sweepstakes software is to create and manage online sweepstakes or contests. It enables businesses to increase brand awareness, engage with existing and potential customers, collect data, and generate leads. It also provides features for customization, entry management, winner selection, and analytics to track performance.
When choosing sweepstakes software, consider features like ease of use, customizable entry forms, random winner selection, fraud prevention, social media integration, and analytics. These features will help you effectively manage and run your sweepstakes promotions.
Sweepstakes software is commonly used in the gaming and entertainment industry, allowing businesses to run and manage online sweepstakes and promotions.
Sweepstakes software costs can vary based on factors like features, providers, and level of customization required. It can range from a few hundred to thousands of dollars for one-time licenses or monthly subscriptions. The exact cost will depend on your needs and goals as a business.
Yes, there are a few free sweepstakes software tools available. Some popular options include Woobox, ShortStack, and Heyo. These free plans often have limitations on features, entries, and participants. However, they can be a good starting point for small businesses or those with basic sweepstakes needs.
Sweepstakes software varies in complexity, but generally, it requires basic computer skills and understanding of the sweepstakes concept. Some advanced features may require technical expertise or assistance from support resources.
How to use this page to find the right software
Identify your needs and requirements from the software. Consider factors like functionality, features, platform compatibility, budget, and any specific industry or personal preferences.
Based on your needs, prioritize the features or functionalities that are essential for your software.
Explore the website link of each software to gather more detailed information about it.
Elevate your marketing campaigns with interactivity
📈 Increase engagement and conversions with interactive emails
✉️ Automate lifecycle email marketing for pin-point targeting with emails
⚡ Nurture leads with fun widgets like spin-the-wheel, quizzes, polls, etc
Early stage startup? These tools might help you
Better emails. less work.
super growth.