Best Diversity Recruiting Software in 2023
Are you looking for a Diversity Recruiting Software for your business? You have come to the right page. This guide will help you discover the best Diversity Recruiting Software of 2023 and along with a deep dive into their features, pricing, rating, etc.
What is Diversity Recruiting Software?
Diversity recruiting software is a tool that streamlines the process of attracting, sourcing, and selecting diverse candidates. It helps recruiters in planning, organizing, and executing targeted outreach campaigns across job boards and social media sites. With its powerful analytics and reporting capabilities, the software enables recruiters to measure the effectiveness of their diversity hiring strategies and improve their overall recruitment ROI. By leveraging the power of technology, diversity recruiting software assists organizations in creating a diverse and inclusive workforce, driving business growth and innovation.
How Diversity Recruiting Software work or function?
Diversity recruiting software works by leveraging artificial intelligence and machine learning algorithms to remove bias in the recruitment process. These applications have the ability to remove identifying factors such as ethnicity, gender, and age from resumes. Furthermore, they help scour social media platforms and job boards for talent that may not have traditionally applied, therefore promoting diversity in hiring practices. These programs aim to level the playing field for all applicants and expand companies' talent pools to include a variety of perspectives and experiences.
Benefits of Diversity Recruiting Software?
Benefits of diversity recruiting software:
Streamlines the recruiting process and increases the efficiency of identifying diverse candidates for open positions.
Provides real-time diversity metrics and analytics to help companies track their diversity recruitment goals.
Enhances the employer brand by showing the commitment to diversity and inclusion in the hiring process.
Helps companies to set up and manage diversity recruiting initiatives, including job board postings and targeted social media campaigns.
Reduces unconscious bias in the candidates' screening process and boosts diversity across all levels of the organization.
How we curated this list
We conducted extensive research to identify a wide range of software options within each category. This involved exploring online resources, industry publications, software directories, and user reviews. Please note that the pricing and features mentioned here are subject to change. We recommend you to visit the product website for the latest information before making a decision.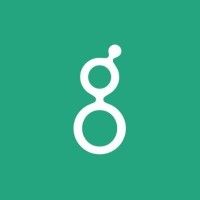 Product Description
More than an applicant tracking software, Greenhouse is a hiring software solution. Hire better with our talent acquisition support and applicant…
Pros and Cons
Offers a structured hiring approach that helps improve the hiring process for everyone.
Provides tools and expertise for enterprise organizations to navigate the changing world of work.
Helps reduce biases and improve diversity in hiring processes.
Pricing information is not readily available on the website.
The product may not be suitable for small businesses or startups.
Some users may find the interface and features complex and difficult to navigate.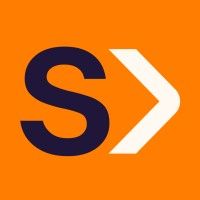 Product Description
SeekOut empowers great people and companies to grow together—with actionable insights at every step of your talent journey.
Pros and Cons
SeekOut empowers companies with actionable insights for every step of their talent journey.
SeekOut integrates external data with HR systems to provide comprehensive profiles, which helps in better understanding of employees and identifying skill gaps.
SeekOut combines talent acquisition and management in one platform, which aids in streamlining processes and save time and effort.
SeekOut is not a free product, and its cost may be higher compared to other similar products in the market.
SeekOut may not be suitable for small businesses or startups due to the high costs involved.
SeekOut may have a steep learning curve for users who are not familiar with the platform, and training may be required before they can efficiently use it.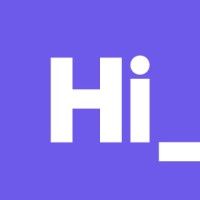 Product Description
With Hired your job search has never been easier! Simply create a profile & vetted companies compete for you, reaching out with salary & equity upfront.
Pros and Cons
Provides a platform for job seekers to connect with growing tech companies directly.
Offers flexibility in terms of remote, hybrid or fully in-office work options.
Has a vast pool of vetted candidates with millions of candidates and over 10,000 tech companies.
No information is provided about the pricing for job seekers or employers.
Limited to tech talent only, not suitable for job search in other industries.
There is no guarantee of job placement or interview for job seekers on the platform.

Product Description
Revolutionize your talent acquisition, retention, and workforce management with Circa and DiversityJobs' SaaS-based solution, while staying compliant with OFCCP regulations. Circa helps you streamline your recruitment and retention practices.
Pros and Cons
Provides a clean and minimalist interface for note-taking and organization.
Allows users to set reminders and create to-do lists.
Offers syncing across multiple devices for easy access to notes.
Limited customization options for note-taking and organizing.
Requires a subscription for premium features.
No option for collaborative note-taking with others.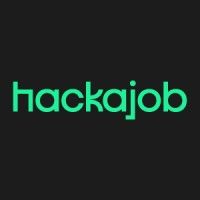 Product Description
Find your next developer job with hackajob. Work with the best Software Engineers, DevOps and other tech teams in the UK.
Pros and Cons
hackajob offers a unique job search approach where employers make the first move, and candidates receive interview requests really quickly.
The platform matches job opportunities to candidates based on their skill sets, salary expectations, and location preferences, making it easy for them to find the right job.
hackajob provides career guidance and support to candidates by offering valuable industry insights and handy preparation for job interviews.
Some people might prefer a more traditional job search approach where candidates apply for jobs directly, rather than waiting for employers to reach out to them.
Candidates may be limited to tech jobs only as hackajob caters only to Software Engineering, UX/UI, DevOps, Data Science, and related job fields.
The platform is only available in a few countries, limiting its reach to job seekers in other regions.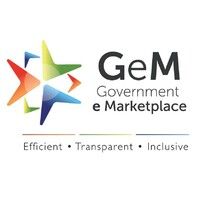 Product Description
Pros and Cons
Gem offers a secure platform for online payments and transactions.
Its user-friendly interface makes it easy for users to navigate and manage transactions.
Gem offers API integration for a seamless integration of payment processing with other business systems.
Gem's pricing may be perceived as high compared to other payment processors.
Some users may not want to rely solely on a third-party platform for payment processing and may prefer direct communication with banks.
Limited payment options compared to other payment processors.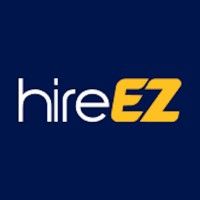 Product Description
hireEZ provides recruiting solution in our outbound recruiting platform. Discover why enterprises and recruiters are switching to hireEZ to hire smarter and faster.
Pros and Cons
AI-powered approach for finding and engaging quality talent can improve recruiting efficiency and effectiveness.
Outbound Recruiting Academy offers comprehensive training for recruiters, helping them to develop the skills necessary for growth and success in TA.
The platform offers strong data security and compliance, ensuring the protection of sensitive information.
The platform may not be accessible or affordable for small businesses due to its focus on enterprise-level recruiting.
The reliance on AI algorithms may lead to a lack of human interaction and personalization in the recruiting process.
The platform may not be suitable for all types of industries and job roles, such as those requiring specialized skills or experience that may not be easily identified by AI algorithms.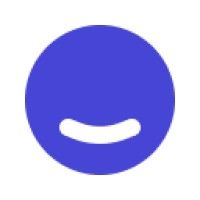 Product Description
Recruiting intelligence helps hiring teams write inclusive job descriptions and measure the effectiveness of their talent funnel.
Pros and Cons
Data-driven decision making
Inclusive job descriptions to attract a diverse pool of applicants
Integration with multiple ATS systems
Pricing not mentioned
Limited information on how the product works
No customer reviews or testimonials available on the website.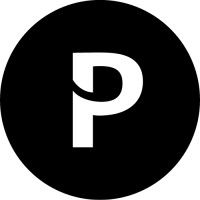 Product Description
Land a job at a company committed to diversity & inclusion. Join our free community to meet hiring managers, grow your network, and upskill before you apply.
Pros and Cons
Provides a platform for job seekers to apply to open roles, network with hiring managers, and connect with diverse professionals.
Offers a variety of free events and expert-led upskilling events to help community members with career advice and job opportunities.
Hosts diversity summits and virtual job fairs to create professional connections from the comfort of one's own home.
It is unclear how effective the virtual job fair is in terms of securing job opportunities for attendees.
The product seems to only focus on community members from certain underrepresented groups, which may not include all marginalized individuals.
There is no information provided on the pricing or cost of any additional services offered by the product.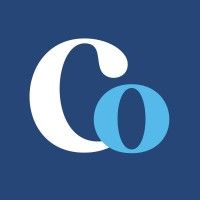 Product Description
ClearCompany is the fastest-growing talent management system. Maximize your team's talent with hiring, onboarding, performance, and engagement solutions.
Pros and Cons
ClearCompany offers an all-in-one talent management platform which includes applicant tracking system, onboarding, employee engagement, performance management, analytics, and reporting.
The platform integrates with over 100 other partners and solutions, making it easy for clients to connect their HR processes with the tools they already use.
ClearCompany has received positive customer feedback and has been recognized with awards for its platform, which suggests it is a reliable and beneficial solution for businesses.
The pricing and package options for ClearCompany's platform are not mentioned in this passage, which makes it difficult to evaluate if it is a cost-effective solution for businesses.
There is no mention of any training or support provided by ClearCompany for its clients, which could pose a challenge for businesses that need guidance on how to use the platform effectively.
The passage doesn't provide any information on the scalability of the platform, which could be a concern for businesses that are growing quickly and need a solution that can keep up with their changing needs. Product Description
Hire the best candidate based on performance. Vervoe assesses every candidate with autogradable skill assessments and surfaces the best people for your business.
Pros and Cons
Vervoe's AI job simulations and skills assessments use a machine learning AI to grade and rank candidates quickly, helping organizations save time in the hiring process.
The platform offers a library of over 300 ready-to-use skills assessments for different roles, making it easier for recruiters to identify necessary skills and test them.
Vervoe's job simulations are purpose-built for each role, giving candidates a realistic preview of the job's requirements and testing their skills in the exact context they'll be used.
The platform may not be suitable for organizations that prefer a more traditional hiring process, as Vervoe relies heavily on AI technology.
Some candidates may find the realistic job simulations too intense, leading to potential stress and pressure during the assessment process.
Organizations that require specialized skills assessments or job simulations unique to their business may find Vervoe's library limited and not fully customizable to their needs. Product Description
Eightfold AI provides the most comprehensive AI recruiting and talent management solutions in the market. We make it easy for businesses to find, screen, and hire the best talent.
Pros and Cons
The Talent Intelligence Platform is powered by deep-learning AI, which surfaces insights when and where you need them most.
The platform is designed to deliver greatness, with easy-to-use, insightful, and fast results.
The platform focuses on finding the best candidates based on their skills and potential, leading to a highly competitive and diverse workforce.
As the platform is powered by AI, there may be limitations in terms of identifying soft skills or emotional intelligence, which may be important for certain roles.
There is a possibility of bias in the platform's algorithms, which may lead to certain candidates being overlooked or unfairly selected.
As the platform is designed for enterprise and public sector organizations, it may not be accessible or affordable for smaller businesses or startups. Product Description
g diverse and high-quality talent pipelines. Simplify your recruitment process with RippleMatch.
Pros and Cons
Matches with opportunities based on your preferences, saving you time and effort from searching job boards.
Fast-track approach that can increase your chances of getting an interview by 10x.
Eliminates the need for long cover letters, making it quick and easy to apply for matches.
Limited information about the platform's functionality and success rate.
Only focused on early career talent, limiting its usefulness to job seekers with more experience.
No guarantee of job placement or initial compensation offers. Product Description
Using AI, automation, and deep integrations, HiredScore delivers proactive, action-driving recommendations to the right stakeholder at the right time.
Pros and Cons
HiredScore offers proactive, action-driving recommendations to stakeholders which can meet HR transformation goals with quality, transparency, and real-time awareness.
It can automatically discover, score, and prioritize talent across all talent types, which can help organizations in instantly identifying, matching, and prioritizing leads, applicants, and candidates for any open role across external, internal, flex, and passive talent.
HiredScore has developed ethical, compliant, and privacy-by-design AI which can be leveraged with confidence. The proprietary AI also provides bias audits, fully explainable, local compliance configuration, and privacy centricity.
It is not clear if HiredScore can integrate with all HR systems, third-party tools, and experience layers, which can be limiting for some organizations.
It is not clear if HiredScore offers customized solutions based on the unique needs of each organization, which may not work for businesses that require a tailored approach.
There is no information about the pricing structure of HiredScore, which can make it difficult for organizations to assess the potential return on investment. Product Description
X0PA AI provides AI-powered SaaS solutions that streamline the hiring process, reducing both time and cost while improving accuracy. By leveraging AI and machine learning, X0PA scores each candidate to help companies make informed hiring decisions.
Pros and Cons
X0PA offers end-to-end hiring solutions which can save time and effort in the recruitment process.
Their AI algorithms can help identify the best candidate for the job based on relevant skills and benchmarks.
X0PA integrates with a range of other systems, such as job portals and communication tools, making it a flexible solution for various businesses.
The use of AI algorithms may raise concerns about biased decision-making in the recruitment process.
It is not clear from the passage how affordable this service is and whether it would be accessible to smaller businesses.
While X0PA claims to enhance employer branding and candidate experience, it is unclear how effective this is in practice.
Missing a tool?
List it here

->
Frequently asked
questions
The best diversity recruiting software varies based on the specific needs and goals of the organization. Some popular options include Entelo, Teamable, and DiversityJobs. Evaluate features, pricing, scalability, and integration capabilities to find the software that aligns with your business requirements.
Diversity recruiting software helps companies promote inclusivity, eliminate biases in hiring processes, widen the pool of job candidates, monitor and track diversity metrics, and enhance employer branding. With this software, companies can achieve a diverse and inclusive workforce that generates innovation and better business outcomes.
The common use of diversity recruiting software is to streamline and improve the recruitment process for underrepresented groups. It enables businesses to create diverse applicant pools, foster inclusive hiring practices, track diversity metrics, and ensure compliance with equal opportunity laws. It also provides features for candidate sourcing, screening, and selection to identify the best-fit candidates.
When choosing diversity recruiting software, consider features like candidate sourcing from diverse platforms and networks, applicant tracking system, resume database, bias detection and removal, reporting and analytics, diversity and inclusion training, integration options, and customer support. These features will help you effectively recruit and hire a diverse workforce.
Diversity recruiting software is used by various industries such as technology, finance, healthcare, and retail. It helps companies to promote diversity and inclusion in their hiring process by reaching out to a wider pool of candidates and eliminating unconscious biases.
The cost of diversity recruiting software varies based on factors like features, provider, and company size. It can range from free plans with limited features to monthly subscriptions starting at $50 to $1000 or more, depending on the scale and level of service required.
Yes, there are free diversity recruiting software tools available. Some popular options include Breezy HR, SmartRecruiters, and Recruitee. These free plans often have limitations on features and number of job posts, but can be a good starting point for small businesses or those with basic diversity recruiting needs.
Diversity recruiting software may require some technical knowledge to set up and customize, but most tools offer user-friendly interfaces and support resources to assist. Basic computer skills and understanding of recruiting concepts are generally enough to get started, while complex automations may require specialized assistance.
How to use this page to find the right software
Identify your needs and requirements from the software. Consider factors like functionality, features, platform compatibility, budget, and any specific industry or personal preferences.
Based on your needs, prioritize the features or functionalities that are essential for your software.
Explore the website link of each software to gather more detailed information about it.
Engage employees right inside emails
⚡ Streamline employee onboarding with interactive emails
✉️ Conduct pulse surveys and gather feedback inside the emails
🔥 Organize outings & collect opinions with interactive polls in emails
Early stage startup? These tools might help you
Better emails. less work.
super growth.