Best Customer Data Platform in 2023
Are you looking for a Customer Data Platform for your business? You have come to the right page. This guide will help you discover the best Customer Data Platform of 2023 and along with a deep dive into their features, pricing, rating, etc.
What is Customer Data Platform?
A customer data platform (CDP) is a piece of software that aggregates and organizes customer data from multiple sources, including online and offline interactions. This data provides a comprehensive view of customers and their behavior and can be used to create more personalized customer experiences. CDPs allow marketers to analyze this data and use it to create targeted campaigns and messages across multiple channels, such as email, social media, and advertising. The goal of a CDP is to improve customer engagement and increase revenue by delivering the right message to the right person at the right time.
How Customer Data Platform work or function?
Customer data platform (CDP) is a software that collects and integrates customer data from multiple sources, such as email, social media, and websites. By organizing and analyzing this data, CDP can create a comprehensive view of customers, which helps businesses understand customer behavior and preferences. CDP allows businesses to personalize their marketing efforts and provide a seamless customer experience across different channels. It also helps businesses measure marketing effectiveness and generate insights to improve customer engagement.
Benefits of Customer Data Platform?
Customer data platform benefits:
Enables a single customer view for personalized marketing initiatives.
Facilitates targeting and segmentation of audiences.
Provides detailed insights to customer behavior, preferences and interactions.
Improves customer engagement and strengthens relationships.
Streamlines data management and eliminates data silos.
Enhances marketing campaign effectiveness and ROI.
Simplifies compliance with data privacy laws.
How we curated this list
We conducted extensive research to identify a wide range of software options within each category. This involved exploring online resources, industry publications, software directories, and user reviews. Please note that the pricing and features mentioned here are subject to change. We recommend you to visit the product website for the latest information before making a decision.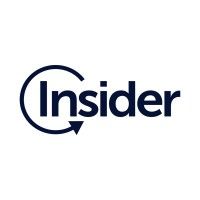 Product Description
Insider's CDP connects customer data, predicts behavior with AI, and individualizes experiences across channels (CCCM). Go beyond personalization to become a purpose-led brand.
Pros and Cons
The platform offers a unified approach to customer data, making it easier to connect data across channels and build unified profiles.
The use of AI to predict future behavior and create high-performing segments can help businesses personalize experiences and see faster time to value.
Insider offers a wide range of channels to engage customers across different industries, from web apps to SMS and WhatsApp.
The platform may be too expensive for small businesses or startups with limited budgets.
The reliance on AI may not always provide accurate predictions or insights, leading to ineffective marketing strategies.
Some businesses may not need all the channels offered by Insider, making it an unnecessary expense for them.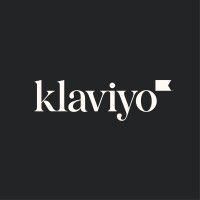 Product Description
Intelligent marketing automation for faster, more efficient growth. Turn all of your customer data into hyper-personalized messages that shoppers want.
Pros and Cons
Advanced segmentation allows targeting of people with any combination of profile info, behavior, location, list, predicted LTV or order date, and more.
Built-in AI and predictive data science tools enable marketers to execute smarter, more impactful, and more agile marketing.
Expert guidance, pre-built automation templates, easy-to-install integrations, and 24/7 email support make it easy to run complex marketing without a team of engineers.
The product may be costly for small businesses and startups as there is no pricing information available.
The product may have a learning curve for some users as it provides advanced features and tools.
It may not be suitable for businesses that do not have much customer data or have a limited target audience.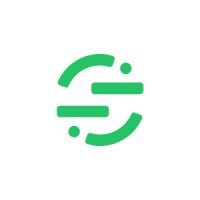 Product Description
Twilio Segment is a customer data platform (CDP) that helps you collect, clean, and activate your customer data.
Pros and Cons
Provides a complete data toolkit to every team in your company, making it easier to unify customers' touchpoints across all platforms and channels.
Enables you to build privacy-first with capabilities to automatically detect and classify PII in real-time.
One API allows you to collect analytics data across any platform, and Segment offers SDKs for JavaScript, iOS, Android and 20+ server-side languages.
Pricing information is not provided, so it is unclear if this service is affordable for all businesses.
Some features may be more useful for larger businesses that can take advantage of the various tools and functions available.
Some businesses may prefer a simpler system that does not require extensive integration with multiple tools and platforms.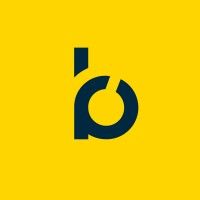 Product Description
Powerful content, customer engagement, and product discovery offerings to achieve true personalization and drive unparalleled business growth.
Pros and Cons
Personalization in real-time can lead to higher add-to-cart rates, revenue per search user, email click-through rate, and overall revenue.
Bloomreach offers an omnichannel marketing solution where marketers can automate and measure campaigns in one place, from emails to ads to web and mobile.
Their solutions help create relevant experiences for every customer and buyer at every stage of the shopping journey.
Pricing is not mentioned and may be out of budget for smaller businesses.
Without proper data management, personalization may not work effectively.
The platform appears to be geared towards e-commerce, so businesses in other industries may not find it useful.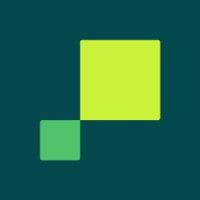 Product Description
Hightouch syncs your data to CRM, e-mail, advertising tools and more. No engineering, manual work, or costly CDP required.
Pros and Cons
Hightouch is a Composable Customer Data Platform which allows marketers to distribute customer audiences to any desired location with a no-code interface built for marketers.
Hightouch ensures that the user's data is always secure and confidential, as it is SOC 2 Type 2 and HIPAA compliant.
Hightouch offers fair and predictable costs with no expensive events to track or pipes to build and provides built-in alerting, monitoring, and observability for Control.
Hightouch seems to be targeted toward technical marketers, which may make it less accessible for non-technical users.
Although Hightouch claims to be warehouse-first, it does not specify which data warehouses it supports, while it seems Snowflake and Redshift are properly integrated with it.
There isn't an option for a free trial, there is only a demo which may not allow the user to have a hands-on experience with the product before purchase.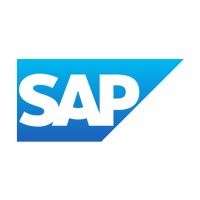 #6
SAP Customer Data Platform
Product Description
Learn how the customer data platform (CDP) from SAP provides an enterprise solution for increased conversion rates and outstanding customer experiences.
Pros and Cons
Provides real-time customer insights to create personalized engagements.
Bridges front-end and back-end data to deliver trusted, personalized engagements at any step.
Offers API connectors to feed real-time data to upstream and downstream systems.
Requires the use of Javascript.
May be expensive for small businesses.
Integration with non-SAP systems may be challenging.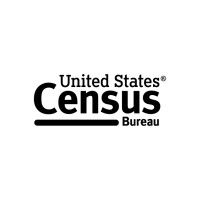 Product Description
The Census Bureau's mission is to serve as the nation's leading provider of quality data about its people and economy.
Pros and Cons
Census provides accurate data for government, businesses and researchers to make informed decisions.
It helps in identifying demographics and areas with specific needs, which can lead to targeted policies and programs.
Census creates job opportunities for temporary workers during the data collection process.
Privacy concerns arise as personal information is collected during the census process.
Some populations may be underrepresented due to language barriers or fear of government intrusion.
The process of conducting the census can be time-consuming and costly.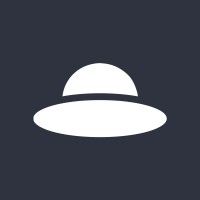 Product Description
Planhat is a beautiful, flexible and powerful Customer Success Platform. Customer 360, health scores, playbooks, customer portals and more.
Pros and Cons
The platform offers a spreadsheet-like ease of use and a powerful data warehouse capability, allowing for efficient data management.
Planhat offers enterprise-grade security and permission control for its users, ensuring data privacy.
Automated task and workflow capabilities make it possible to save time, effort, and reduce errors in customer success management.
The pricing for Planhat is not clearly mentioned, which may be a drawback for those interested in purchasing it.
Some functions like Workflow, Automation, and Integration may be complex and difficult for those who lack technical expertise.
Despite offering a variety of features, it may not be a comprehensive solution for all customer success management needs, which may require users to invest in additional tools.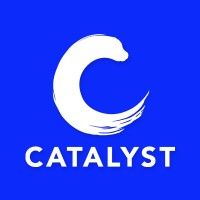 Product Description
Founded in 1962, Catalyst is a global nonprofit that helps build workplaces that work for women.
Pros and Cons
Catalyst offers comprehensive IT support and consulting services to businesses of all sizes.
Catalyst provides personalized solutions tailored to meet each client's unique needs.
Catalyst has a team of experienced professionals dedicated to delivering quality service and support.
Catalyst's services may be expensive for small businesses or startups with limited budgets.
Catalyst's availability may be limited to certain regions or countries, limiting accessibility for some businesses.
Catalyst's complex IT solutions may require a certain level of technical knowledge or training for effective implementation.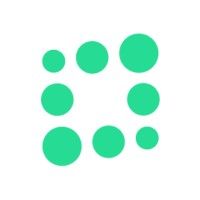 Product Description
Totango is an agile Customer Success Software that helps you design, run, measure, and scale your SaaS customer journey to retain and grow customers. Start Free!
Pros and Cons
Earn badges and get certified for building impactful customer journeys
Free to use
Composable Customer Success Platform offering capabilities like artificial intelligence, data management, and reporting
No information is mentioned about the customer support available for this platform
It is not clear if it can be integrated with all the tools required for customer success
It may have a steep learning curve for first-time users. #11
Treasure Data Customer Data Platform
Product Description
Capture, analyze and act on all of your customer data across every channel and every department. For all of your brands, all around the world.
Pros and Cons
Provides a unified customer profile for every department, resulting in connected customer experiences and increased business value.
Offers robust data governance, ensuring compliance and data protection across all locations and brands.
Helps increase efficiency and saves costs by providing relevant recommendations that improve sales.
Can be costly for smaller businesses or those with limited budgets.
Might require significant training or expertise to fully utilize the platform's capabilities.
The initial implementation period may require a substantial amount of time and resources. Product Description
Simon Data is the Customer Data Platform that enables you to drive marketing results faster with a solution purpose built for growth.
Pros and Cons
Built on Snowflake Architecture: Simon's next-gen customer data platform is built on Snowflake architecture, which enables it to be the fastest and easiest way to put a true Customer 360 in your marketing team's hands.
Enables marketing teams with instant access to the data they need without SQL: Simon's CDW technology natively integrates with your CDW via proprietary zero-ETL technology which allows marketing teams with instant access to the data they need without SQL.
Create sophisticated audiences in minutes without code or SQL: With Simon Activate, marketers can easily build audiences with access to all of their data without relying on data, BI, or engineering teams. Users can create sophisticated audiences in minutes without code or SQL.
Limited integrations: Although Simon integrates with 70+ of the most popular data and marketing tools, there are still some popular tools it does not integrate with, which can be a disadvantage for some users.
Potentially high cost: It is unclear what the pricing for Simon Data is, but some users have reported that it can be expensive, so it might not be an ideal solution for small businesses.
Steep learning curve: Some users may find that Simon has a steep learning curve to get started with, and may require additional time and resources to fully learn and utilize effectively.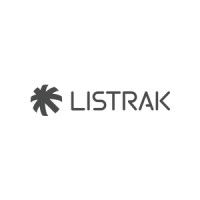 Product Description
The retail digital marketing automation platform trusted by 1,000+ leading brands for email marketing, SMS mobile messaging, customer insights and cross-channel orchestration.
Pros and Cons
Listrak's platform is versatile and can accommodate multiple channels for marketing campaigns, such as email, SMS/MMS, social media, and direct mail.
The platform integrates customer data from various touchpoints, providing a comprehensive view of the customer journey.
Listrak's Growth Xcelerator Platform (GXP) offers a guaranteed growth rate for list building, conversion, and triggered revenue.
The platform may be too complex for small businesses with limited marketing resources and budgets.
Some retailers and brands may prefer a best-of-breed approach where they can select specialized tools for each channel rather than a single integrated platform.
The cost of Listrak's platform and services may be prohibitive for some businesses. Product Description
Optimove emboldens high-velocity, promotional, data-centric brands to scale their CRM marketing through smart campaign orchestration, measurement & optimization
Pros and Cons
Personalized Multichannel Campaigns: The product offers personalized multichannel campaigns optimized by AI, which helps in delivering tailor-made experiences to each customer across various platforms.
Real-Time CDP: The product uses a real-time CDP that leverages customer data to create campaigns that are relevant to the customer's current needs and preferences.
Customer-Led Marketing: The product enables brands to shift from product-led marketing to customer-led marketing, which is more effective in driving customer loyalty and engagement.
Limited Industry Focus: There is no mention of the product's capabilities for industries beyond retail, gaming, and apps. It is unclear if it can be effectively utilized in other sectors.
Limited Channel Support: While the product supports various marketing channels, it does not provide insights on all channels and some channels might be more effective than others depending on the brand and industry.
High-Investment: There is no clear indication of the product's pricing, but it mentions a 578% return on investment, which suggests that it might be an expensive investment for some businesses.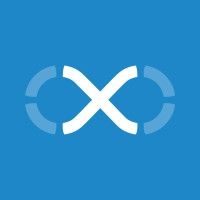 Product Description
Xtremepush is the world's leading omnichannel customer engagement platform with built-in CDP. Channels include; web, app & social engagement.
Pros and Cons
The platform delivers customer journeys that get results, from increased conversion rates to higher engagement.
Personalized, omnichannel marketing features help capture lost sales, bring back inactive subscribers, and build trust with customers.
The platform offers advanced features such as AI and chatbots, journey builders, and segmentation capabilities to optimize campaigns.
The platform may not be suitable for small businesses or those without a significant customer base.
Some of the features, such as the Customer Data Platform may require additional training or support to fully utilize.
Pricing information is not currently provided on the website, making it difficult to assess affordability or value for money.
Missing a tool?
List it here

->
Frequently asked
questions
The best CDP software varies depending on your unique business needs and goals. Some popular options include Segment, Tealium, and Lytics. Consider features, pricing, scalability, and integration capabilities to determine which software aligns with your specific requirements.
CDP software offers benefits such as unified customer data, real-time insights, personalized marketing campaigns, improved customer experiences, streamlined operations, and increased ROI. It helps businesses to collect, analyze, and utilize customer data effectively, resulting in better customer engagement, retention, and loyalty.
The common use of customer data platform (CDP) software is to collect, unify, and organize customer data from various sources, such as CRM, social media, website, and mobile app. It provides a centralized system for creating a single customer view, understanding customer behavior, and creating personalized experiences across different channels. CDP also offers features for segmentation, targeting, data analysis, and campaign activation to improve customer engagement and retention.
When choosing customer data platform (CDP) software, consider features like data integration, audience segmentation, real-time data processing, data quality control, customer identity resolution, AI/ML capabilities, data privacy and security, scalability, and customer support. These features will help you effectively manage and utilize your customer data for achieving your marketing goals.
A customer data platform (CDP) is an advanced software tool that collects and manages customer data from various sources. It is widely used in industries such as retail, e-commerce, finance, and healthcare.
The cost of customer data platform (CDP) software varies based on factors like features, provider, and level of service required. It can range from free plans with limited features, to monthly subscriptions starting at $1,000 to $10,000 or more, depending on the scale and complexity of data management needed.
Yes, there are free CDP software tools available. Some popular options include Segment, Tealium, and Lytics. These free plans often have limitations on features, data volume, and integrations. However, they can be a good starting point for small businesses or those with basic CDP needs.
CDP software typically requires a higher level of technical expertise than email marketing tools. While some platforms offer user-friendly interfaces and pre-built integrations, setting up and maintaining a CDP often involves working with APIs, data modeling, and coding skills. Assistance from support resources or technical specialists is recommended for users without technical expertise in these areas.
How to use this page to find the right software
Identify your needs and requirements from the software. Consider factors like functionality, features, platform compatibility, budget, and any specific industry or personal preferences.
Based on your needs, prioritize the features or functionalities that are essential for your software.
Explore the website link of each software to gather more detailed information about it.
Elevate your marketing campaigns with interactivity
📈 Increase engagement and conversions with interactive emails
✉️ Automate lifecycle email marketing for pin-point targeting with emails
⚡ Nurture leads with fun widgets like spin-the-wheel, quizzes, polls, etc
Early stage startup? These tools might help you
Better emails. less work.
super growth.