Best Mobile Event Apps Software in 2023
Are you looking for a Mobile Event Apps Software for your business? You have come to the right page. This guide will help you discover the best Mobile Event Apps Software of 2023 and along with a deep dive into their features, pricing, rating, etc.
What is Mobile Event Apps Software?
Mobile event apps software is a tool that helps event organizers to create, promote, and manage mobile applications. These apps provide attendees with everything they need to know about the event, including schedules, speaker bios, maps, registration, and networking tools. Mobile event apps software enables organizers to save time and money by reducing the amount of printed material and manual work required. They also help to increase engagement, participation, and satisfaction by providing an interactive and personalized experience to attendees.
How Mobile Event Apps Software work or function?
Mobile event apps software provides a comprehensive platform for event planners to organize, promote, and manage events smoothly. The software allows for easy communication with attendees, facilitates ticket sales, and provides information about schedules, speakers, and sessions. Moreover, the app allows for real-time engagement and networking between participants, ensuring a seamless and interactive experience.
Benefits of Mobile Event Apps Software?
Mobile event apps software offers numerous benefits for event organizers and attendees alike. Here are some key advantages:
Instant access to information and updates.
Real-time communication and engagement options.
Improved attendee engagement and satisfaction.
Enhanced networking opportunities.
Increased efficiency and organization for event planners.
How we curated this list
We conducted extensive research to identify a wide range of software options within each category. This involved exploring online resources, industry publications, software directories, and user reviews. Please note that the pricing and features mentioned here are subject to change. We recommend you to visit the product website for the latest information before making a decision.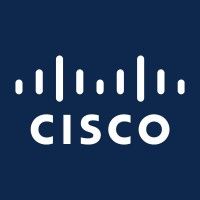 #1
Webex Events (formerly Socio)
Product Description
From risk-based prioritization pioneer to joining forces with the leader in enterprise management and security, Kenna.VM is now Cisco Vulnerability Management.
Pros and Cons
Webex offers a wide range of collaboration tools such as video conferencing, screen sharing and cloud calling, making it suitable for different types of meetings and events.
It can accommodate up to 100,000 attendees and offers real-time translations in 100+ languages, making it a great tool for hosting large and global webinars.
It offers customization options for branding and themes, allowing companies to maintain a consistent brand identity when hosting webinars.
The pricing for additional features, storage, and support is not clear, which might make it difficult for businesses to budget for the tool.
The Product Help section seems to be hard to find on the website, which could make it difficult for users to seek support and troubleshoot issues.
It's not clear if there are any integrations with commonly-used project management tools such as Asana or Trello, which might limit its usability for remote teams.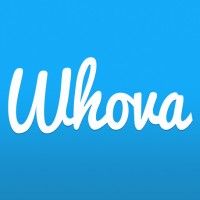 Product Description
Whova event app, online registration, event management software, and event marketing help you create the most engaging and organized event ever. Learn more
Pros and Cons
All-in-one event management software for in-person, hybrid, and virtual events, making it a versatile solution.
Award-winning event app which can provide up-to-date information, personalized agendas, live polls, messages, and more to attendees.
Top-notch customer support with quick responses within 30 minutes on business days and also during weekends and holidays.
No pricing information is available on the website, which can be inconvenient for potential customers.
The product may not be suitable for small-scale events with limited budgets.
The app may not cater to non-English speaking attendees as the language options are not clear.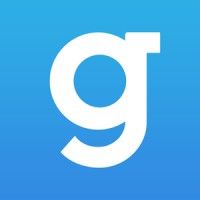 Product Description
Guidebook empowers organizers around the world with the best-in-class app building platform. Fast, secure, scalable. From small events to enterprise solutions.
Pros and Cons
Guidebook offers a variety of engagement features, such as interactive maps, live polls, and push notifications, which can increase audience engagement.
The platform allows for comprehensive and flexible branding options, including the ability to create a branded app or a customized space within their container app.
Guidebook provides award-winning support, with a dedicated account manager and fast email and chat response times during business hours.
The pricing is not mentioned on the website, so potential customers may have to inquire directly to get an idea of the cost.
It is not clear whether Guidebook offers a free trial or a money-back guarantee to allow customers to test the platform before committing to a subscription.
The website mainly showcases event-related use cases, so it is unclear how well Guidebook works for non-event-related apps or how customizable it is for various industries and markets.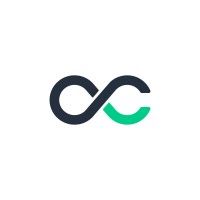 Product Description
Manage your in-person and virtual events in a single app that supports registration, lead generation, networking, and so much more.
Pros and Cons
A unified platform to run both in-person and virtual events.
AI-powered networking and lead generation that helps in optimizing the event attendee experience.
Mobile app features that provide wayfinding, matchmaking, and personalized event scheduling.
No information on the pricing of the Swapcard platform.
Limited information on some of the features offered by the platform.
The platform might have a learning curve for some users who are not familiar with technology.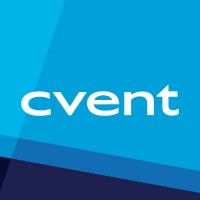 Product Description
Pros and Cons
The product offers a complete solution for virtual, in-person, and hybrid event success.
It provides tools for attendee engagement, such as mobile event apps and lead capture.
The platform offers actionable insights through an app marketplace and engagement scoring.
The website does not provide clear pricing information.
Some of the features are geared more towards larger events and may not be necessary for smaller events.
Limited information is provided about customer support options.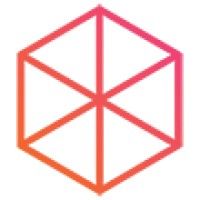 Product Description
vFairs is the only event platform that offers best-in-class event support to help you host stress-free hybrid, in-person and virtual events.
Pros and Cons
Provides an all-in-one platform for event management, including virtual, hybrid, and in-person events.
Offers customizable mobile apps and onsite solutions for event check-in and lead capture.
Includes various specialized features for hosting custom events, gamification, networking, and lead generation.
May not be suitable for small businesses or organizations with limited budgets.
Some specialized features may require additional fees or customization.
Relies heavily on technological infrastructure, which may pose challenges for some users.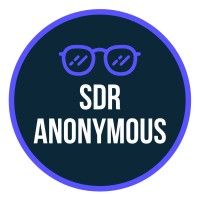 Product Description
BigMarker combines powerful webinar software with robust marketing features to create the world's first end-to-end webinar solution.
Pros and Cons
BigMarker provides a powerful platform to produce, publish, and generate actionable data around great content.
They have tools and features for webinars, virtual events, and hybrid events, along with event registration, badging, media hubs, and mobile event apps.
The platform is designed for audience engagement and demand generation.
BigMarker may not be affordable for small businesses or individuals with a limited budget.
The platform may have a steep learning curve and require technical expertise to set up and use.
The vast array of features and tools may be overwhelming for users who only need basic event hosting capabilities.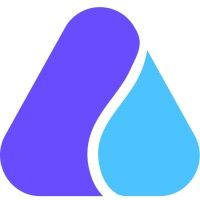 Product Description
Host highly customizable virtual and hybrid events to deliver immersive and interactive experiences to your audience. Book a demo today.
Pros and Cons
All-in-one platform for all types of webinars and events.
Provides engaging and interactive experiences for attendees.
Offers personalized branding and customization options.
Prices for the service may be expensive for smaller businesses.
The platform may not have as many features as competitors in the market.
It may take time to learn how to fully use and maximize the features of the platform.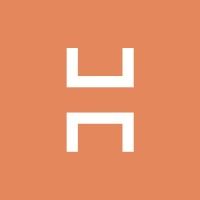 Product Description
Host your webinars & events with our online event technology platform. Hubilo is rated in the Top 3 online event software for managing events and virtual experiences. Request a demo today!
Pros and Cons
Hubilo offers a one-stop solution for event management companies, institutions, and corporations to host and manage different types of events, including in-person, virtual, and hybrid.
The platform offers advanced branding capabilities, enabling users to customize designs, themes, URLs, and streaming sessions to match their brand and event requirements.
Hubilo provides a personalized customer experience where support representatives work with clients from ideation to event launch and beyond, providing unmatched support and continuous development.
The pricing structure for Hubilo's different plans and features is not readily available on their website. Potential clients would need to request a demo to obtain pricing information.
While Hubilo offers integration with leading CRM and marketing tools, they do not specify which specific tools are integrated, giving potential users limited information about interoperability with other software they might use.
Some customers may prefer to have more control over ticketing and registration and may find the tiered ticketing, customizable discount codes, and smart reminders offered by Hubilo limiting.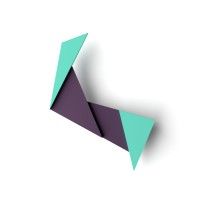 Product Description
The most user-friendly app for events. Organize an event in a moment and engage the audience using networking, social wall, notifications...
Pros and Cons
Can organize hybrid, virtual, or in-person events.
Offers live questions, live polls, and match-based networking to engage attendees.
Includes a native mobile and web app, so attendees can access events from anywhere.
No information on pricing is given.
Some users may prefer other event apps, depending on their needs.
Limited information on support or customer service is provided.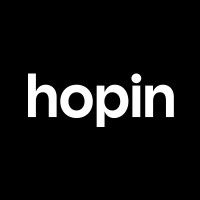 Product Description
See how Hopin products can work for you by joining the millions of people already using StreamYard, Session, Streamable, Hopin Events, and more
Pros and Cons
Offers a suite of audience engagement tools, including live streaming, video hosting, webinars, and event management platforms.
Provides cutting-edge video technology for better customer communication and global audience reach and engagement.
Customers can combine different Hopin products to increase audience engagement and build community experiences.
It is not clear if there is a free trial offered for any of the Hopin products.
Pricing information for each of the products is not readily available on the website and requires scheduling a meeting with sales.
"Project C" is coming soon and there is no information provided on what exactly it is or what it will offer.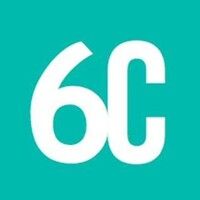 Product Description
6Connex is your one-stop solution event technology platform designed to support in-person, hybrid, and virtual events. See why our event technology services are unmatched today!
Pros and Cons
Offers a comprehensive platform for managing and hosting events of various formats including in-person, hybrid, virtual events or webinars.
Provides a range of engagement solutions including networking tools and games to connect attendees, offering a personalized event experience via advanced AI technology making events engaging for attendees.
Offers enterprise level security, ISO 27001 certified, ensuring data is protected at all costs, with detailed analytics and reporting available to quantify events and improve ROI.
Can be overwhelming for small-scale events or businesses that do not need all the features provided by the platform.
Pricing information is not readily available on the website which could hinder potential customers from considering the platform.
Might require some level of training to master, hence not user-friendly enough for individuals who may not be tech-savvy.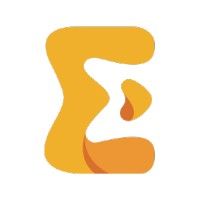 Product Description
Create engaging in-person, virtual & hybrid meetings and conferences with EventMobi's award-winning event management software.
Pros and Cons
All-in-one event planning platform with a comprehensive list of features such as event registration, badge design, event check-in, mobile event apps, attendee engagement tools, networking opportunities, and advanced analytics, among others.
Offers professional services from experienced event tech specialists who can help with data migration, live stream production, and check-in staffing, among other services.
Provides useful resources for event planners such as event planning and tech articles, webinars, and case studies in its Resource Center.
No information given on the pricing, making it impossible to evaluate the affordability of the services.
No information given on the level and quality of customer support provided, such as response times and availability of support channels.
The website design is busy and cluttered with a lot of information, which may overwhelm some users and affect their user experience. Product Description
SpotMe isn't just an event app, it's a B2B event marketing platform with the tools and production features to build amazing customer relationships for your events.
Pros and Cons
SpotMe has been named a Leader in The Forrester WaveTM: B2B Event Management Technology, indicating high credibility and recognition in the industry.
SpotMe offers an all-in-one enterprise event management platform equipped with various features and services such as professional services, onsite services, attendee engagement, and CRM integration.
SpotMe's platform is designed for various types of events such as hybrid, virtual, and live events, and its mobile event app can be personalized for each event, making it engaging and interactive for attendees.
No pricing is provided upfront, which may make it difficult to assess whether it fits in the budget of smaller businesses or personal events.
As SpotMe's platform is designed for enterprise use, it may not be suitable for individuals or small businesses organizing events with fewer attendees and simpler needs.
Although SpotMe offers various features and services, it may also feel overwhelming for some event organizers who prefer a simpler and more straightforward platform.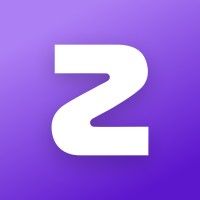 Product Description
Transform your B2B events and webinars with Zuddl's unified event platform. From virtual to hybrid to in-person, our all-in-one solution offers seamless event management.
Pros and Cons
The platform allows for the creation of customized registration flows for events.
Zuddl offers real-time and cross-event analytics to assist in running better events.
It offers an all-in-one event solution that integrates all the tools required before, during, and after the event into one platform.
It may be overwhelming to learn how to use all the features for those who are new to event planning.
There may be a high cost associated with using the platform for small businesses or those with limited budgets.
Depending on the tech stack used by an organization, integration with Zuddl may not be seamless and require additional technical support.
Missing a tool?
List it here

->
Frequently asked
questions
The best mobile event app software depends on your specific event needs and goals. Popular options include Eventbrite, Cvent, and Bizzabo. Evaluate features, pricing, customization options, and user experience to find the software that aligns with your event requirements.
Mobile event apps offer numerous benefits such as easy attendee engagement, real-time updates, schedule personalization, networking opportunities, analytics, and cost savings. They help event organizers streamline communication, increase attendee satisfaction, and provide a personalized experience.
The common use of mobile event apps software is to provide attendees with information about upcoming events, including schedules, maps, and speaker bios. It also allows for interactive engagement with attendees through features like live polling, Q&A, and networking. Additionally, it provides data and analytics to help event organizers improve future events.
When choosing mobile event app software, consider features like event schedule management, attendee engagement, networking opportunities, real-time updates, push notifications, analytics, customization options, easy navigation, and customer support. These features will help you to make your event successful and engaging for attendees.
Mobile event apps software is commonly used in industries such as event planning, conference management, trade shows, and exhibitions. It provides a platform for attendees to access event details, schedules, networking opportunities, and more on their mobile devices, enhancing their overall event experience.
The cost of mobile event app software varies depending on factors like features, number of attendees, and level of customization. It can range from free plans with limited features to monthly subscriptions starting at $99 to $499 or more, depending on the scale and level of service required.
Yes, there are free mobile event app software tools available. Some popular options include Eventbrite, Whova, and Attendify. These free plans often have limitations on features, attendees numbers, and ticket sales. However, they can be a good starting point for small events or those with basic mobile event app needs.
Mobile event apps software are designed to be user-friendly, requiring basic technical skills. They offer intuitive interfaces, pre-designed templates, and can be downloaded onto most mobile devices. However, advanced features or complex integrations may require some technical knowledge or assistance from support resources. Overall, a basic understanding of mobile technology and event planning concepts is generally sufficient to use these apps effectively.
How to use this page to find the right software
Identify your needs and requirements from the software. Consider factors like functionality, features, platform compatibility, budget, and any specific industry or personal preferences.
Based on your needs, prioritize the features or functionalities that are essential for your software.
Explore the website link of each software to gather more detailed information about it.
Elevate your marketing campaigns with interactivity
📈 Increase engagement and conversions with interactive emails
✉️ Automate lifecycle email marketing for pin-point targeting with emails
⚡ Nurture leads with fun widgets like spin-the-wheel, quizzes, polls, etc
Early stage startup? These tools might help you
Better emails. less work.
super growth.