Best Video Hosting Software in 2023
Are you looking for a Video Hosting Software for your business? You have come to the right page. This guide will help you discover the best Video Hosting Software of 2023 and along with a deep dive into their features, pricing, rating, etc.
What is Video Hosting Software?
Video hosting software is a platform that helps users upload, store, and stream video content online. This software allows businesses to host and share their videos on various channels such as websites, social media platforms, and mobile devices. With advanced features like video analytics, video player customization, and security measures, video hosting software provides a seamless experience for both content creators and viewers. This technology is essential for businesses that require video content for marketing, training, and customer engagement purposes.
How Video Hosting Software work or function?
Video hosting software allows users to upload, store, and stream videos on the internet. These platforms provide features such as customizable video players, analytics, security options, and integrations to enhance the user experience. The software works by compressing and encoding video files before storing them on servers. Users can then embed their videos on their website, social media accounts, or share them through email campaigns. Video hosting software is a crucial tool for businesses looking to enhance their content marketing strategies and engage with their audience through visual storytelling.
Benefits of Video Hosting Software?
Benefits of video hosting software:
Video hosting software can help in managing and organizing video content effectively, saving time and effort.
It allows businesses to showcase their products/services through engaging videos that can increase customer engagement and generate more leads.
Video hosting software can also improve SEO by optimizing video content and increasing website traffic.
It provides analytics to track video performance and audience engagement, enabling businesses to make data-driven decisions for their marketing strategies.
Video hosting software is user-friendly and cost-effective, making it an ideal solution for businesses of all sizes.
How we curated this list
We conducted extensive research to identify a wide range of software options within each category. This involved exploring online resources, industry publications, software directories, and user reviews. Please note that the pricing and features mentioned here are subject to change. We recommend you to visit the product website for the latest information before making a decision.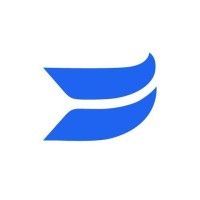 Product Description
Wistia is the video marketing platform for business. Start creating, editing, hosting, marketing, and measuring the impact of your videos.
Pros and Cons
Wistia provides a comprehensive video marketing platform with features like live recording, editing, hosting, collaboration, management, embedding, interactivity, and analytics all in one place.
Their customizable video player can become an important part of your branding efforts.
The platform can generate leads and nurture prospects through your marketing funnel with in-video contact capture forms and calls-to-action.
Some of the features and integrations can be slightly overwhelming for beginners.
Wistia is not a free platform and their prices can be on the high side, especially for small businesses with limited budgets.
The platform may not be suitable for businesses that exclusively rely on video content for revenue generation as it may be hard to monetize videos on this platform.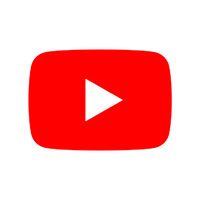 Product Description
Online video advertising lets you reach potential customers where they're watching. Grow your business with YouTube ads today.
Pros and Cons
The offer provides a $500 ad credit when you spend $500 on YouTube Ads, which can be a substantial savings for small businesses and new advertisers.
Using YouTube Ads can help businesses reach potential customers where they are already spending their time.
YouTube Ads uses Google data to match your message with the right people at the right moment, which can lead to more effective targeting and higher conversions.
The offer is only available to advertisers who are new to Google Ads and have a billing address in the United States, which excludes existing advertisers and businesses outside of the US.
The promotional offer must be applied to your first Google Ads account within 14 days, which may not leave enough time for some businesses to decide if YouTube Ads are the right fit for their advertising budget and strategy.
The credit applies only to future advertising costs and will expire 60 days after it is applied, which may not be enough time for some businesses to fully utilize the credit.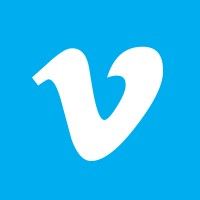 Product Description
Vimeo is the world's most innovative video experience platform. We enable anyone to create high-quality video experiences to connect better and bring ideas to life.
Pros and Cons
The platform offers a variety of features for video creation, including a screen recorder, an online video editor, and a video maker.
Vimeo offers a range of solutions for different use cases, such as video marketing, employee communication, and video monetization.
Integrations with other tools are available, making it easy for users to incorporate Vimeo into their existing workflows.
It is not clear whether the platform is free or paid, as there are references to different plans and pricing options.
The website contains a lot of information and could be overwhelming for users who are new to the platform.
While the platform offers a range of features, it is possible that some users may need more advanced functionality that is not available through Vimeo.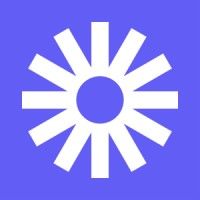 Product Description
Record your screen, share your thoughts, and get things done faster with async video.
Pros and Cons
Loom helps to collaborate and share ideas easily between teams, especially for distributed companies.
It saves time and effort by creating informative video tutorials instead of writing long emails or conducting frequent one-on-one calls.
Loom amplifies communication and connects team members more personally, making it a useful tool for executives.
It is unclear what specific features Loom offers beyond video creation for collaborative work.
It is not stated if Loom offers any privacy or security measures for the videos created, raising concerns about confidentiality for sensitive information.
The testimony of the company's founder and an investor may be seen as biased and may not represent the experience of all users.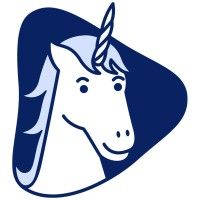 Product Description
ThankView lets you easily create and send personalized videos to raise awareness, promote events, update stakeholders, and thank those who matter most.
Pros and Cons
Personalized video can drive up to 61% open rates and increase donor retention by 15%.
ThankView integrates with a large range of top enterprise platforms, making it easy to share information, amplify messaging, and centralize data.
Clients can access help from real people in real-time.
The product seems to be geared towards non-profit organizations, so it may not be useful for businesses in other industries.
There is no information on pricing available on the website.
It is unclear how user-friendly the platform is, and if it requires any special skills or training to use effectively.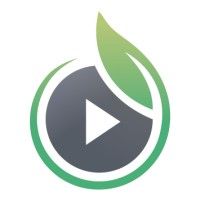 Product Description
Grow your business with SproutVideo's enterprise-worthy video marketing, analytics, and privacy tools. Start sharing your videos and live streams today.
Pros and Cons
The platform offers easy-to-use tools for secure video sharing, video marketing, player customization, and analyzing viewer engagement.
The platform offers privacy controls for secure video hosting and sharing and allows users to measure, track, and analyze viewer activity to evaluate your video performance.
The platform allows users to create a beautiful, mobile-optimized website and landing pages for all their videos.
The pricing for the platform is not mentioned, which may make it difficult for some businesses to know whether it is a feasible option for them.
It is not clear in the passage what type of businesses would benefit the most from this video hosting platform, which might make it harder for potential users to decide if it is the best option.
The benefits of the platform are listed in a crowded and hard-to-read paragraph, which could make it overwhelming for some users to understand the full extent of what the platform has to offer.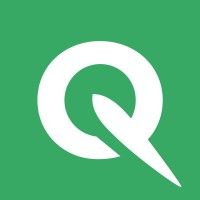 Product Description
The Video Follow Up App for Sales Professionals
Pros and Cons
Free trial: Users can try the product for free before committing to a purchase.
Quick and effective: The product claims to be the quickest and most effective video messaging tool in sales, which could save users time and increase their success rate.
Easy to use: The product has a 5-minute learning curve and is said to be simple and easy to set up and use.
Limited industries: The product may only be useful for certain industries, such as automotive and real estate, which could limit its appeal to a wider audience.
Limited reviews: While the product has some positive reviews, there are relatively few compared to other similar products, which might make some potential users hesitant to try it.
Unclear pricing: The pricing for the product is not clearly stated, so users may not know exactly how much they will be paying until they sign up. Product Description
Pros and Cons
Adilo offers a premium video hosting service with features such as unlimited video and audio uploads, project and folder organization, and cloud encoding.
Adilo's video player is fully customizable with branding options and interactive features such as playlists and in-video call-to-actions.
Adilo provides advanced video security and privacy tools such as anti-piracy encryption, dynamic watermarking, and regional whitelisting.
Adilo's pricing model is based on storage rather than bandwidth, which may not be ideal for users who upload a large amount of content.
While Adilo offers a free plan, it is limited in terms of storage and features, so users may need to upgrade to a paid plan quickly to access what they need.
Adilo's support is only available Monday through Friday and is limited to email communication, which may be inconvenient for users in urgent need of assistance.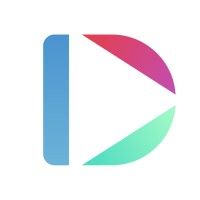 #9
Dubb: Sales Video System + CRM
Product Description
See how Dubb can help you get more video content, team collaboration, prospect conversations, and sales conversions.
Pros and Cons
Dubb enables creating value-driven video messages to attract the ideal client profile.
It helps to create a visual connection for improved client trust.
The platform simplifies and scales the sales process with video, automation, and client journey tracking for increased conversions.
It may involve a learning curve and training to get used to the features and benefits.
Some users may find it expensive compared to other video messaging and CRM tools.
The platform's effectiveness depends on individual usage and the quality of the content created.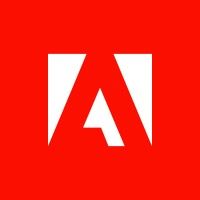 Product Description
Quickly and simply build a personalized website to showcase your creative work with Adobe Portfolio. Now included free with any Creative Cloud subscription.
Pros and Cons
High-quality output: Adobe Media Encoder produces high-quality output, ensuring that your visuals look exceptional.
Multi-format support: It supports a wide range of formats, including video, audio, and images, making it a versatile tool for most needs.
Time-saving: Adobe Media Encoder reduces the time it takes to export, transcode, and compress video and other media securely.
Expensive: Adobe Media Encoder is part of the Adobe Creative Suite software package (subscription-based), which can be expensive for small businesses.
Learning curve: Adobe Media Encoder has a steep learning curve, and beginners may find it challenging to work with if they've never used Adobe software.
Heavy system requirements: Using Adobe Media Encoder requires a robust system configuration, and users with low-end machines may experience performance issues.

Product Description
A video personalization and distribution platform that helps enterprise businesses achieve their marketing and sales goals through seamless video workflows
Pros and Cons
Platform Solutions Video offers a complete video marketing solution that can help generate more leads.
The AI-powered technology of Hippo Video allows users to create personalized videos at scale, which can help increase engagement and conversions.
The platform offers pre-built templates for different contexts and use cases, making it easier for users to create videos with less time and effort.
The pricing for Platform Solutions Video's premium features is not mentioned in the product description, which may make it harder for potential users to gauge its affordability.
Platform Solutions Video doesn't offer a feature for live streaming, which may be a disadvantage for users who want to engage with their audience in real-time.
While Platform Solutions Video offers integrations with Salesforce, HubSpot, and Salesloft, it's unclear if it supports integration with other popular CRMs, which may limit its reach for some users. Product Description
Build relationships with personalized videos. Get started for free.
Pros and Cons
The AI-powered video script builder can be a helpful tool for creating video content.
Sendspark allows for personalized video messaging which has a higher retention rate than text or image messaging.
The platform integrates with existing sales and marketing tools to improve results and engagement.
It is not clear what level of AI is used in the video script builder and how effective it would be in creating quality scripts.
The pricing for the platform is not mentioned and may not be affordable for small businesses or individuals.
There is no mention of customer support options or training materials for using the Sendspark platform.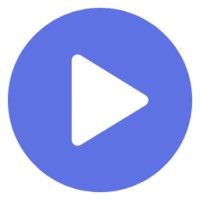 Product Description
Online video hosting with a single click. Record, upload, embed, share, market videos on sites, email, social & more. Try it now, free on Vadoo
Pros and Cons
Vadoo is an easy-to-use video hosting platform that can be set up in minutes without any training.
The platform offers a customizable and high-quality video player that allows for interaction with users.
Vadoo's landing pages are designed to convert users using videos, and the video chat bubble feature can be used to welcome or onboard users.
It's not clear if Vadoo offers any analytics or reporting tools for measuring video performance.
The pricing structure for Vadoo's platform is not readily available, which could make it difficult for potential customers to compare it to other options.
Vadoo's platform may lack some of the advanced features that more established video hosting platforms like Vimeo and Wistia offer.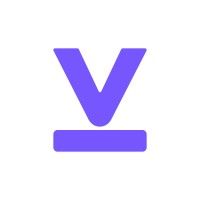 Product Description
Vowel makes meetings better with video conferencing, meeting transcription and recording, summaries, and collaborative agendas + notes — all in one place.
Pros and Cons
AI-powered summary and real-time action items save time and reduce administrative work.
Live transcription with one-click and no additional add-ons needed makes Vowel easy to use.
Searchable content and bookmarking make it easy to recall information for future reference.
It requires a learning curve for first-time users.
Video conferencing quality is not mentioned and may vary.
Pricing is not available on the homepage and may be subject to change.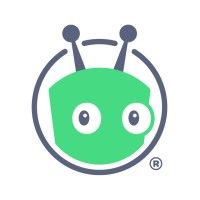 Product Description
Vidyard is an online video platform for business which allows you to increase leads, accelerate your pipeline and delight your customers. Learn more!
Pros and Cons
Vidyard allows the user to create and share personalized videos with just a few clicks, which can help sales reps to break into inboxes or marketers to make a splash.
Vidyard's video platform tracks prospect engagement and pushes data to your CRM, which can help to drive next steps with in-video CTAs and reduce the number of emails sent to booked meetings ratio.
Vidyard's video platform also includes features like Send personalized asynchronous videos to reduce the back and forth by 85%, which can help to qualify more leads with personalized videos.
Vidyard's video platform may require additional investment from users to give them a competitive edge in sales, as buyers are increasingly looking to do their own research and connect in other ways.
Vidyard's platform may require some initial training or onboarding to get users up to speed, which could be a drawback for teams that are short on time or resources.
Vidyard's video platform may not be the best fit for all industries or companies, as some may not value video as highly as others or may not have the resources to invest in video creation.
Missing a tool?
List it here

->
Frequently asked
questions
The best video hosting software depends on your needs and budget. Options like Vimeo, Wistia, and YouTube offer different features, pricing, and integration capabilities. Evaluate your goals, video quality requirements, and desired user experience to choose the one that fits your business needs.
Video hosting software provides benefits such as secure video storage, customizable players, embedding options, password protection, analytics, and support for various file formats. It helps businesses efficiently manage and distribute video content, improve viewer engagement, and track performance through insights.
The common use of video hosting software is to host and manage video content. It enables businesses to upload, store, and share videos with their audience, promote products/services, provide educational content, and build brand awareness. It also provides features for customization, video analytics, and embedding options to optimize user engagement.
When choosing video hosting software, consider features like video management, customization options, security, analytics, compatibility with multiple devices, ease of use, pricing, and customer support. These features will help you effectively manage and optimize your video content.
Video hosting software is utilized in various industries, including media and entertainment, education, corporate and enterprise, healthcare, e-commerce, and more. It is a valuable tool that enables companies to upload, manage, and share their videos online with their target audience, clients, and customers.
The cost of video hosting software can vary based on factors such as features, bandwidth, and storage capacity. It can range from free plans with limited features to paid plans starting at $10 per month and can go up to $500 or more depending on the level of service required.
Yes, there are free video hosting software tools available. Some popular options include YouTube, Vimeo, and Dailymotion. These free plans often have limitations on video length, storage, and branding. However, they can be a good starting point for small businesses or those with basic video hosting needs.
The level of technical expertise required to use video hosting software can vary. Some platforms, like YouTube, are user-friendly and easy to use even for beginners. Others, like Vimeo, may require more technical knowledge for advanced features. Basic computer skills and understanding of video hosting concepts are generally enough to get started.
How to use this page to find the right software
Identify your needs and requirements from the software. Consider factors like functionality, features, platform compatibility, budget, and any specific industry or personal preferences.
Based on your needs, prioritize the features or functionalities that are essential for your software.
Explore the website link of each software to gather more detailed information about it.
Elevate your marketing campaigns with interactivity
📈 Increase engagement and conversions with interactive emails
✉️ Automate lifecycle email marketing for pin-point targeting with emails
⚡ Nurture leads with fun widgets like spin-the-wheel, quizzes, polls, etc
Early stage startup? These tools might help you
Better emails. less work.
super growth.