Best Learning Management System Software in 2023
Are you looking for a Learning Management System Software for your business? You have come to the right page. This guide will help you discover the best Learning Management System Software of 2023 and along with a deep dive into their features, pricing, rating, etc.
What is Learning Management System Software?
Learning management system software (LMS) is a digital tool for schools and businesses to manage and organize their training and educational activities. LMS software provides a centralized platform for teachers, students, and administrators to manage course materials, assignments, quizzes, grading, and certifications. These software solutions enable organizations to offer online training programs to employees and learners, manage multiple courses and students simultaneously, and track the progress of learners. LMS software is essential for modern-day education and training to enhance learning experiences and improve outcomes.
How Learning Management System Software work or function?
Learning Management System (LMS) software functions as a digital platform for educators and organizations to manage and deliver educational content and training programs online. LMS software provides a centralized location for course materials, student tracking, testing, and grading. LMS software aims to enhance the learning experience by providing learners with easy access to content and a personalized learning experience, while also allowing instructors to track student progress, measure success, and continuously improve their teaching methods.
Benefits of Learning Management System Software?
Benefits of learning management system software:
Allows for centralized management and organization of training content and resources.
Provides a consistent and standardized approach to employee development.
Offers flexibility in delivery methods, including online, in-person, and blended learning.
Enables tracking and reporting on employee progress and completion rates.
Facilitates compliance with industry regulations and company policies.
Saves time and resources by streamlining administrative tasks such as scheduling, enrollments, and assessments.
How we curated this list
We conducted extensive research to identify a wide range of software options within each category. This involved exploring online resources, industry publications, software directories, and user reviews. Please note that the pricing and features mentioned here are subject to change. We recommend you to visit the product website for the latest information before making a decision.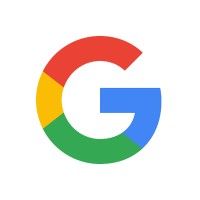 Product Description
Search the world's information, including webpages, images, videos and more. Google has many special features to help you find exactly what you're looking for.
Pros and Cons
Google Classroom is an all-in-one platform that allows educators to manage, measure, and enrich learning experiences.
Classroom is easy to use, and anyone in the school community can get up and running with it in minutes.
With Classroom, teaching and learning can happen from anywhere, on any device.
Classroom may not offer all the features required by some institutions or educators.
The paid versions of Classroom, Education Plus and Teaching and Learning Upgrade, may not be affordable for all institutions.
Some schools may already have established learning management systems in place and may not want to switch to Classroom.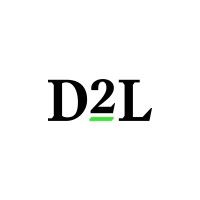 Product Description
Created by D2L, Brightspace is the best LMS software for online learning and teaching. Discover how our online learning platform for schools and companies can help your organization today.
Pros and Cons
D2L offers a wide range of products and services, catering to different needs in education, corporate, association, and government sectors.
D2L Brightspace, the flagship product, is highly customizable and provides top-notch service and support, giving users the ability to create personalized, engaging learning experiences.
D2L Wave is a free tool that streamlines workplace talent development, facilitating skill building, engagement, and growth.
While D2L offers many services, it may be overwhelming and confusing for users to navigate and choose the best options for their needs.
Some users may prefer more traditional learning management systems (LMS) than D2L Brightspace, which has a non-traditional approach.
While D2L Wave is a free tool, some users may find that it lacks features or capabilities compared to paid alternatives.

Product Description
Canvas by Instructure is an online learning platform suitable for all education levels. It can cater to institutions of any size and type, from K-12 classes to universities. It is cloud-based and provides a personalized learning experience.
Pros and Cons
Canvas LMS offers a free version for teachers, which can help them explore courses and learn basic Canvas LMS features.
Canvas LMS provides an open, extensible learning management system that simplifies registration and offers custom-branded storefronts.
Canvas LMS offers digital badging, allowing learners to track skills and boost engagement.
The passage doesn't provide any information about the cost of Canvas LMS for institutions or schools.
While the passage mentions that Canvas LMS has smart and intuitive features, it doesn't provide any specific examples or details.
The article doesn't discuss any potential drawbacks or limitations of using Canvas LMS.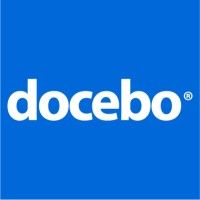 Product Description
Docebo Learning Suite offers a single platform solution to support your entire learning process – from development to delivery.
Pros and Cons
Provides a complete solution for enterprise learning needs with integrated products and experience for enterprise customers.
Offers AI-powered learning to any audience with the Learn LMS product.
Connects learning across all business systems with 400+ integrations with the Connect product.
No mention of a free trial of the products.
Pricing information is not easily accessible on the main page.
It may not be suitable for individuals or small businesses, as it seems to focus on catering to enterprise customers.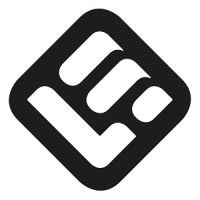 Product Description
The best online course platform for creating, selling and promoting your online courses. Start monetizing your skills, experiences and your audience.
Pros and Cons
Offers a wide range of features for online course creation, such as interactive videos, live sessions, website builder, and more.
Provides a variety of case studies and solutions for different industries including customer training, creator coaching, and non-profit education.
Offers a free trial to allow users to test out the platform before committing to a paid plan.
Pricing information is not readily available on the website and requires users to request a demo or consultation.
The platform may be overwhelming for beginners who are not familiar with e-learning tools and features.
The platform does not offer a built-in community or forum for users to connect with each other and share ideas or resources.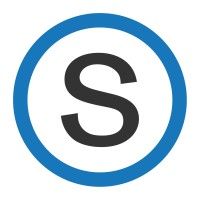 Product Description
Schoology allows instructors, students and administrators to create a meaningful virtual classroom and extend learning beyond the boundaries of the physical classroom
Pros and Cons
Excellent learning management system for educational institutions.
Supports collaboration and communication among teachers and students.
Easy to use and customizable interface, making it user-friendly for all users.
Limited functionality for non-educational organizations.
May require additional training for some users.
Pricing plans may not fit the budget of smaller institutions.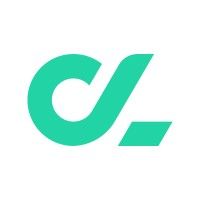 #7
Cypher Learning Platform (formerly NEO LMS)
Product Description
Unleash human potential with CYPHER Learning modern learning platform
Pros and Cons
Personalized skills development through a competency-based approach.
Comprehensive gamification with individual, group and site-wide options to keep learners engaged.
User-friendly platform with an intuitive interface, making it easy to create courses and track employee performance.
No clear information on pricing, making it difficult for potential customers to plan their budget.
Limited information on technical support, leaving customers unsure about how to troubleshoot problems.
No information on the minimum requirements for a device to be able to access the platform, possibly leading to compatibility issues.

Product Description
Move your training online with TalentLMS. A cloud learning platform ideal for creating online courses and sharing them with remote teams. ✅ Join for free!
Pros and Cons
The platform has an intuitive interface that can be accessed on any device.
Ready-made courses can help teams start growing immediately.
The platform allows teams to personalize their experience to match their branding.
The pricing options are not mentioned in the given passage.
The passage does not specify the exact course library that is available.
It is not clear how much time it would take to create custom courses using the platform.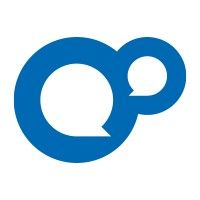 Product Description
Learning Pool's workplace learning solutions provide everything you need to build, manage and deliver workplace learning.
Pros and Cons
Personalized learning solution tailored to individual goals and business objectives.
Provides onboarding training that minimizes time to mastery.
Awards-winning, with 1500+ global companies trusting the platform.
No information on pricing, making it difficult to assess affordability.
No mention of the range of courses or topics offered, limiting visibility on the platform's breadth.
The focus seems to be more on selling the product than providing detailed information about its features.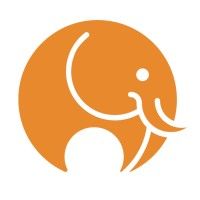 Product Description
Tovuti LMS is the fast and simple way to create courses, engage learners and train teams. Manage training with an easy-to-use, all-in-one LMS software.
Pros and Cons
Easy and quick content creation process with professionally designed themes, templates, and a huge content collection.
Engaging online learning experiences with appealing visuals and participatory modules that adjust to any screen size.
Strong security measures with end-to-end data encryption, SSO, high availability, redundant data storage, and disaster recovery.
Cost is not clearly stated and requires an inquiry through a link.
The onboarding program may take time to succeed, and there are no guarantees of a fast implementation.
It may be challenging to fully integrate the LMS with existing native systems, and the length and complexity of integration can vary depending on unique client journeys. Product Description
Moodle is a Learning Platform or course management system (CMS) - a free Open Source software package designed to help educators create effective online courses based on sound pedagogical principles. You can download and use it on any computer you have handy (including webhosts), yet it can scale from a single-teacher site to a 200,000-student University. Moodle has a large and diverse user community with over 100,000 sites registered worldwide speaking over 140 languages in every country there is.
Pros and Cons
Moodle offers a range of products to support education and training, including a learning management system, social network to share resources, and courses for educators, administrators, designers, and developers.
The Moodle community provides support, resources, and opportunities for collaboration with other users and developers.
Moodle is an open-source platform, which means it is free to access and modify, and there are no licensing fees.
Moodle can be complex for some users to navigate and set up, which may require additional training or technical expertise.
As an open-source platform, there is no dedicated customer support team, which means users may need to rely on community-based support or hire third-party consultants.
Some users may find that Moodle's standard user interface and design is not as visually appealing or user-friendly as other platforms.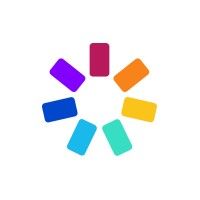 Product Description
Pick an eLearning solution for your case: an authoring tool, a learning management system, a quiz maker, and more. All fantastically easy to use - try for free!
Pros and Cons
The iSpring Suite is an eLearning authoring toolkit that can help users quickly create eLearning courses with no training required.
The iSpring Learn is a cloud-based learning management system that can be fully integrated with the iSpring Suite authoring tools, making it easier to manage and deliver eLearning courses.
The iSpring products offer solutions for multiple industries such as education, retail, automotive, restaurants, healthcare, and manufacturing, catering to diverse applications.
There is no information regarding the pricing of iSpring products, which may deter potential buyers who want to know the cost of the products before purchasing.
The website provides limited information regarding the features and functionalities of the iSpring Suite and iSpring Learn products, which may leave potential buyers unclear about the products' capabilities.
The website appears to cater primarily to an international audience, with language options offered only in English, French, German, Spanish, Italian, Dutch, Portuguese, Polish, Chinese, and Japanese. This may reduce accessibility for individuals who speak other languages, limiting the product's reach. Product Description
Blackboard is a leading global educational technology solution for Higher Ed, K-12, business, and government, connecting education to the power of technology.
Pros and Cons
Provides a reliable system for engaging learners both inside and outside the classroom.
Offers a comprehensive range of data and analytics tools, including Blackboard Reporting, Blackboard Analytics for Learn, and Blackboard Intelligence.
Enables accessibility and universal design through Blackboard Ally, which offers features such as alternative formats, instructor feedback, and course accessibility reports.
May require a high level of technical expertise to fully utilize all the features and functionalities.
Can be expensive for smaller educational institutions with tighter budgets.
Some users may prefer alternative learning management systems that better suit their needs or preferences. Product Description
My Learning Hub, a leading e-learning solutions provider, has a rich history that spans nearly a decade. The company was founded in April 2014 marking the inception of a journey towards excellence in the digital learning industry.
Pros and Cons
Easy to use interface and navigation.
Offers a wide range of learning resources including courses, videos, and articles.
Provides personalized learning recommendations based on user's interests and preferences.
Limited number of free resources available.
May not have advanced level courses for certain subjects.
Lack of interactive features or social learning options. Product Description
Powerful & scalable LMS to develop, deliver & track training; comes packed with social learning, robust reporting features & multiple content creation options.
Pros and Cons
Auzmor Learn offers an all-in-one learning experience that makes it easy to streamline training programs for employees, partners, and customers.
Auzmor Learn provides an intuitive administrative view that enables admins to onboard users quickly and easily. Also, it offers an extensive content library with access to over 70K pieces of content combining both micro and macro learning courses from over 100 publishers.
The platform provides an exceptional user experience with mobile-friendly solutions, bite-sized e-learning content, and an authoring tool to create interactive and engaging content.
The pricing for Auzmor Learn is not specified, and potential customers would need to request a quote to determine the cost.
Auzmor Learn does not mention if it offers live customer support, which could be a disadvantage for users who require immediate assistance.
Since Auzmor Learn offers an extensive content library, it is challenging to determine if there are enough courses for users in specific industries.
Missing a tool?
List it here

->
Frequently asked
questions
The best LMS software depends on specific needs and goals. Popular options include Moodle, Canvas, and Blackboard. Evaluate features, pricing, scalability, and integration capabilities to find the software that aligns with your business requirements.
Learning management system (LMS) software offers benefits such as centralized course management, tracking of learner progress, customization of training content, scalability, and cost-effectiveness. It helps organizations improve employee performance, compliance, and productivity with easy access to training materials anytime, anywhere.
The common use of learning management system (LMS) software is to deliver, manage, and track educational content in online or blended learning environments. It enables educational institutions, corporations, and trainers to create and distribute courses, manage learners, assess performance, provide feedback, and report on learning outcomes. It also provides features for content creation, collaboration, gamification, and integration with other systems.
When choosing LMS software, consider features such as content creation, course delivery and tracking, user management, gamification, mobile accessibility, integration, customization, reporting and analytics, and customer support. These features will help you create an engaging learning experience and effectively manage and analyze user progress.
Various industries such as education, corporate, healthcare, Non-profit, government, and others use learning management system (LMS) software. It is a versatile tool that helps to create and manage online training programs for employees, students, and members.
The cost of learning management system (LMS) software varies based on features, provider, and number of users. It can range from free plans with limitations to thousands of dollars per year for enterprise-level plans. Factors such as customization, support, and integrations can also impact pricing.
Yes, there are free learning management system (LMS) software tools available. Some popular options include Moodle, Canvas, and OpenEdX. These free plans often have limitations on features and the number of users, but they can be a good starting point for educators or those with basic e-learning needs.
Most learning management system (LMS) software are designed to be user-friendly, requiring basic computer skills and understanding of LMS concepts to get started. However, advanced features such as integration with other software or customization may require some technical knowledge or support assistance.
How to use this page to find the right software
Identify your needs and requirements from the software. Consider factors like functionality, features, platform compatibility, budget, and any specific industry or personal preferences.
Based on your needs, prioritize the features or functionalities that are essential for your software.
Explore the website link of each software to gather more detailed information about it.
Elevate your marketing campaigns with interactivity
📈 Increase engagement and conversions with interactive emails
✉️ Automate lifecycle email marketing for pin-point targeting with emails
⚡ Nurture leads with fun widgets like spin-the-wheel, quizzes, polls, etc
Early stage startup? These tools might help you
Better emails. less work.
super growth.