Best Employee Advocacy Software in 2023
Are you looking for an Employee Advocacy Software for your business? You have come to the right page. This guide will help you discover the best Employee Advocacy Software of 2023 and along with a deep dive into their features, pricing, rating, etc.
What is Employee Advocacy Software?
Employee advocacy software is a tool that allows companies to leverage their most valuable asset- their employees- as brand ambassadors. It enables employees to share company content on their personal social media accounts, thereby increasing the organization's social reach and amplifying engagement. Through employee advocacy software, companies can motivate, track, and measure their employee engagement and social media usage to maximize their impact and strengthen their brand.
How Employee Advocacy Software work or function?
Employee advocacy software is designed to help companies promote their brand through their employees' social media accounts. It allows employees to share content with a single click, significantly reducing the time and effort required. The software also measures the success of these efforts, providing insights into the reach and engagement of the shared content. Additionally, employee advocacy software can help build trust and credibility among followers, ultimately increasing the company's reach and brand awareness.
Benefits of Employee Advocacy Software?
Employee advocacy software can amplify your brand message and extend your reach to new audiences through social media sharing.
It can also strengthen employee engagement and retention by building a culture of advocacy and recognition.
With easy-to-use platforms, it simplifies the process of content curation and sharing, saving valuable time for your marketing team.
By tracking key metrics, such as engagement rates and audience growth, it allows you to measure the success of your advocacy efforts.
Ultimately, employee advocacy software can help foster brand loyalty and drive business growth.
How we curated this list
We conducted extensive research to identify a wide range of software options within each category. This involved exploring online resources, industry publications, software directories, and user reviews. Please note that the pricing and features mentioned here are subject to change. We recommend you to visit the product website for the latest information before making a decision.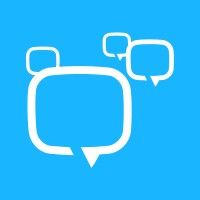 Product Description
Discover the power of engaged, informed, and influential employees with Sociabble your Internal Communications and Employee Advocacy solution.
Pros and Cons
Sociabble offers a range of communication tools and platforms for employee communication, advocacy, engagement, and social selling.
The platform is designed to boost employee engagement and retention, create brand ambassadors, and increase brand visibility and traffic.
Sociabble has been certified as a Great Place to Work and is committed to office well-being.
The platform may be overwhelming for smaller businesses that do not require all the features provided.
The pricing of Sociabble may be higher than other employee communication platforms on the market.
The platform may require a learning curve for employees to become proficient in all its features.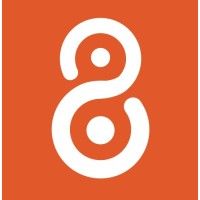 Product Description
We help brands tap into the power of their number one asset: employees. Our platform makes it easy for employees to share brand-approved content on social.
Pros and Cons
The DSMN8 employee advocacy platform helps to boost content reach, close deals faster, and access the best talent, which can benefit businesses in multiple ways.
The platform provides employees with a streamlined way to share brand-approved content across their professional and personal networks, making it easier for them to promote their company.
With DSMN8, companies can track results and ROI with their industry-leading analytics suite.
There is no information about the pricing for DSMN8, so it may be difficult for businesses to determine whether it is affordable for their budget.
The product seems to be geared towards larger businesses and may not be suitable for smaller organizations.
There is no information about how easy or difficult it is to implement DSMN8 into a company's current workflow, which could be a potential challenge.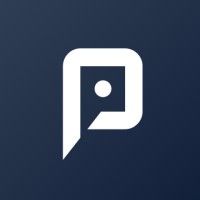 Product Description
PostBeyond is the leading employee advocacy and social selling platform. Our solution is easy for employees to use, scalable and includes robust analytics.
Pros and Cons
Enables employees to become brand advocates on social media.
Provides robust reporting and analytics to measure the most engaging social posts for actionable insights.
Can be used by multiple teams to effortlessly amplify the best content across their social networks.
The pricing for the product is not mentioned and may be a con for smaller organizations.
It is not clear how easy it is to navigate the platform and use its features.
The product's integrations with other technologies are not explicitly mentioned, which may raise concerns regarding compatibility with existing tools.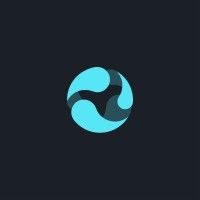 Product Description
Haiilo is the leading employee communications platform that will help you prove the value of your communications.
Pros and Cons
The AI integration AVA can help create content much faster.
The platform offers solutions to various business needs such as employee advocacy, modern intranet, and engagement surveys.
The platform guarantees industry-leading enterprise security.
The pricing of the product is not mentioned on the website.
The platform is mainly designed for enterprises which might not cater to small businesses.
The video on the homepage doesn't give much information on the product features and functionality.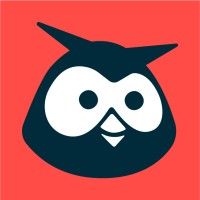 Product Description
Ahorra tiempo y crece en las redes sociales con Hootsuite, tu arma secreta integral de programación, gestión y análisis de redes sociales. ¡Pruébalo gratis!
Pros and Cons
Amplify by Hootsuite helps organizations save money on advertising costs.
The program can help attract top talent and boost employee engagement.
Amplify provides pre-approved content for employees to share, ensuring messaging is on-brand.
It is unclear how much Amplify costs, making it difficult to determine if it is affordable for all organizations.
The program relies heavily on employees sharing content, which may not be effective if employees are not active on social media.
Amplify may not be useful for organizations that do not have a strong social media presence or strategy in place.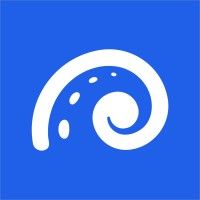 Product Description
Oktopost is a B2B social engagement suite that supports modern data-driven organizations. Reach your B2B marketing goals. Book A Demo.
Pros and Cons
Oktopost provides an integrated platform for B2B social media management.
Oktopost offers tools for community management, social publishing, social analytics, and employee advocacy.
Oktopost offers integrations with marketing stacks, as well as security and compliance requirements.
Oktopost's features may be too robust for small businesses or those with limited social media needs.
Oktopost may be less intuitive for beginners or those unfamiliar with social media management tools.
Oktopost's pricing may be on the higher end for some businesses, depending on their budget.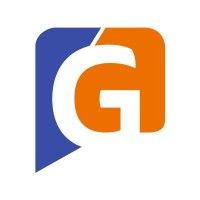 Product Description
GaggleAMP is an employee advocacy platform and social media management platform that helps drive brand awareness through its employees' voices.
Pros and Cons
Easy for employees to use and share content.
Provides a platform for employees to engage with the company's content.
Can improve social selling and brand awareness.
May have a cost associated with it as it offers pricing plans.
May struggle to get all employees active on social media.
No mentioned guarantee of results or success rate for improving brand awareness or social selling.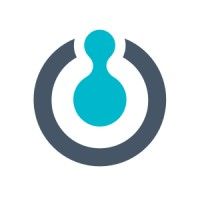 Product Description
Our Customer Advocacy Saas product and professional services allow your company to strategically discover, nurture and mobilize customer advocates.
Pros and Cons
Influitive is a market-leading advocacy, community, and engagement platform that helps turn customers into loyal advocates.
The platform provides businesses with a better way to mobilize customer advocates at scale, leveraging the authentic voice of customers to drive growth.
With Influitive, customers can tailor experiences for their customers through personalized onboarding, incentivized learning, and guided journeys, sparking engagement and building customer loyalty.
It is not clear how much Influitive costs, and it may not be affordable for small businesses.
The platform may not work well for businesses in industries that do not require a strong customer advocacy program.
The platform may require a significant amount of time and resources to set up and maintain, which could be a challenge for some businesses. Product Description
Employee advocacy as a stand-alone solution or as starting point towards genuine and leverageable engagement. Optimize your marketing spend with advocacy.
Pros and Cons
The platform allows for easy social media sharing through ambassadors, which helps companies tap into the potential of their communities and boost brand exposure.
The campaign builder helps define social media campaign intentions and expectations for ambassadors, which streamlines the content creation process.
The platform allows for customization and authenticity in content sharing, keeping ambassadors engaged and motivated.
Onboarding new employees as advocates can be tricky, and the platform lacks functionalities to incentivize engagement among employees.
The management of reward requests can be time-consuming, and the platform does not offer an export function for handling rewards requests.
There may be a learning curve involved with the frequent updates to reporting and metrics dashboards, although ultimately they provide more insights into campaign effectiveness. Product Description
Pros and Cons
Quick delivery of the domain name within one to two hours of purchase.
Safe and secure shopping experience with SSL encryption technology and PayPal or Escrow.com checkout options.
Payment plans for up to 12 months are available, making it easier for customers to purchase the domain name.
The domain name is relatively expensive with a price tag of $1,195.
The return policy is only valid for 30 days, which may not be sufficient for some customers.
The domain name purchase does not come with any hosting or web design services, which means customers will have to find those services separately.
Missing a tool?
List it here

->
Frequently asked
questions
The best employee advocacy software depends on your needs and goals. Options like Bambu, LinkedIn Elevate, and Hootsuite Amplify offer great features, integrations, and scalability. Evaluate compatibility with your existing tech stack, ease of use, and pricing to find the right fit for your business.
Employee advocacy software offers benefits such as increased brand awareness, improved social media reach, enhanced employee engagement and satisfaction, authentic user-generated content, and effective lead generation. It helps businesses leverage their employees' social networks to amplify their brand messaging and improve their online presence.
The common use of employee advocacy software is to enable businesses to leverage their own employees to create and share content on social media platforms. It helps companies to increase their brand visibility, improve content reach and engagement, generate leads, and drive sales by turning their employees into brand advocates. It also provides features for content creation, curation, scheduling, tracking, and analytics to track the impact of the employee-generated content.
When choosing employee advocacy software, consider features like content curation and sharing, social media integration, gamification and rewards, employee engagement analytics, employee feedback and sentiment analysis, mobile app accessibility, admin and policy controls, and customer support. These features will help improve employee engagement and amplify your brand reach.
Employee advocacy software is used by various industries such as tech, finance, healthcare, and many more. It allows companies to leverage their employees' social media networks to increase brand visibility and reach. This tool is especially popular among B2B companies and those with a strong social media presence.
The cost of employee advocacy software varies based on features, providers, and user numbers. It can range from free plans with limited features to monthly subscriptions starting at $5 to $20 per user or more, depending on the level of service required.
Yes, there are free employee advocacy software tools available. Some popular options include Hootsuite Amplify, Bambu by Sprout Social, and Sociabble. These free plans often have limitations on features and number of users, but they can be a good starting point for small businesses or those new to employee advocacy.
Employee advocacy software is generally user-friendly, requiring basic computer skills and understanding of social media marketing. However, advanced features or API integrations may require some technical knowledge or assistance from support resources. Overall, the software is designed to be accessible for all levels of technical expertise.
How to use this page to find the right software
Identify your needs and requirements from the software. Consider factors like functionality, features, platform compatibility, budget, and any specific industry or personal preferences.
Based on your needs, prioritize the features or functionalities that are essential for your software.
Explore the website link of each software to gather more detailed information about it.
Elevate your marketing campaigns with interactivity
📈 Increase engagement and conversions with interactive emails
✉️ Automate lifecycle email marketing for pin-point targeting with emails
⚡ Nurture leads with fun widgets like spin-the-wheel, quizzes, polls, etc
Early stage startup? These tools might help you
Better emails. less work.
super growth.