Best Plagiarism Checker Software in 2023
Are you looking for a Plagiarism Checker Software for your business? You have come to the right page. This guide will help you discover the best Plagiarism Checker Software of 2023 and along with a deep dive into their features, pricing, rating, etc.
What is Plagiarism Checker Software?
Plagiarism checker software detects and identifies duplicate content in digital documents, ensuring that the content is original and authentic. These software tools work by analyzing the text entered into them and comparing it against databases of existing content from the internet and other documents. They are a valuable resource for educators, content creators, and publishers who seek to ensure the quality and originality of their work. Plagiarism checker software helps to maintain academic integrity and protect against copyright infringement.
How Plagiarism Checker Software work or function?
Plagiarism checker software functions by scanning a given document and comparing it to a database of existing works online and offline. The software checks for similarities, matches, and duplication of content across various sources. It provides a detailed report that highlights the level of plagiarism, referencing, and grammar errors. Using such software can help writers and editors create original and authentic works that are free from plagiarism and grammatical errors, which can contribute to more successful writing projects.
Benefits of Plagiarism Checker Software?
Using a plagiarism checker software has numerous advantages, including:
Ensuring the originality of content;
Providing a reliable tool to check for plagiarism;
Saving time, money and resources;
Detecting plagiarism in a variety of formats;
Enhancing the reputation of the content writer.
How we curated this list
We conducted extensive research to identify a wide range of software options within each category. This involved exploring online resources, industry publications, software directories, and user reviews. Please note that the pricing and features mentioned here are subject to change. We recommend you to visit the product website for the latest information before making a decision.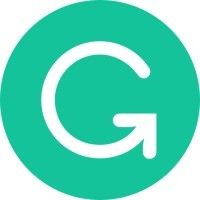 Product Description
Grammarly Business helps your team ensure their external and internal communication is always at its best. Trusted by Expedia, Cisco, and more.
Pros and Cons
Grammarly offers real-time communication assistance which can help improve the quality of writing.
It has a variety of features to enhance writing, including grammar, tone, clarity, and more.
It works on various devices and platforms, including desktop apps, websites, and mobile apps.
The pricing for Grammarly Business may not be affordable for small businesses or individuals.
The generative AI technology may not be able to fully understand the context of certain writing, leading to incorrect suggestions.
The plagiarism checker feature may not be 100% accurate and may miss certain instances of plagiarism.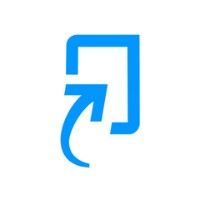 Product Description
Turnitin solutions promote academic integrity, streamline grading and feedback, deter plagiarism, and improve student outcomes.
Pros and Cons
The AI writing detection technology can help educators identify AI-generated text and encourage students to create original work.
The plagiarism checker can address originality and prevent potential instances of misconduct in student work.
The Feedback Studio can provide instructors with tools to streamline grading processes and give students actionable feedback to improve their writing skills.
The comprehensive solution may be expensive for some institutions or educators.
The AI technology may not be 100% accurate, and there may be cases where it identifies human-written text as AI-generated.
The use of such technology may discourage students from using writing tools, such as spell-check or grammar-check, that can help improve the quality of their writing.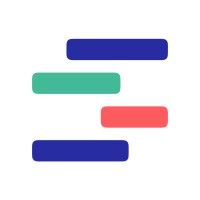 Product Description
Plagiarism Checker by Quetext. Our proprietary DeepSearch™ plagiarism checker searches for similarities across billions of documents
Pros and Cons
The plagiarism checker analyzes the text with DeepSearch™ technology and provides rich feedback that helps identify exact and near-exact matches with corresponding colors.
The citation generator can generate MLA, APA, and Chicago Style citations instantly, making it easy to stay on top of sources.
Quetext is reliable, safe, and effective for verifying original work with ease. With rigorous testing involved, the comprehensive plagiarism score provided to users is backed by billions of internet sources.
The free plan only allows plagiarism checks on 1 page (500 words), which is limited for those with large documents to check.
The premium plan is relatively expensive at $8.25 a month for 200 pages (100,000 words).
The technology dependent nature of the tool may make it unreliable for some students who do not have reliable internet access.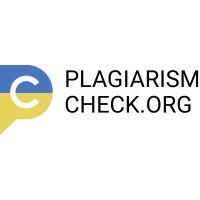 Product Description
PlagiarismCheck 🔍 is an efficient and reliable plagiarism checker tool that can help to assess the originality of any text for instructors and students 👨‍🎓
Pros and Cons
Helps to check text originality and improve writing.
Provides unbiased similarity reports.
Offers integrations with other educational platforms like Moodle, Google Classroom, and Canvas.
Depending on the subscription plan, it can be expensive for individual users.
There is a limited 1-page free trial for new users.
The program may not recognize some formats like APA citations as non-plagiarized content.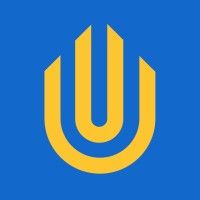 Product Description
Try out an LMS-friendly plagiarism checker for education. ⏩ Check papers, essays, and articles across 91B current and archived web pages. ☎ +1 888 229 0925
Pros and Cons
Unicheck is trusted by 1,100 academic institutions globally, which indicates its reliability and effectiveness.
It supports 99% of file formats and has a bulk upload feature, making it easy to use and convenient for personal use.
Unicheck offers aggregated analytics for in-depth analysis of plagiarism in the business ecosystem, which can be beneficial for businesses.
There is no information provided on the pricing of the product, which can be a drawback for potential users who need to evaluate its cost-effectiveness.
It is not clear if Unicheck offers real-time similarity checks or only provides detailed reports after the text has been submitted for plagiarism checking.
It is not mentioned if the product is suitable for plagiarism checking in languages other than English.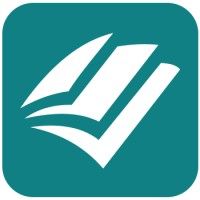 Product Description
Easily improve your work with AI writing assistant software as well as valuable training and insights from writing experts.
Pros and Cons
ProWritingAid offers helpful suggestions for improving grammar and writing style to create clear and concise writing.
The software includes masterclasses, tips, and inspiration from top writing experts to help users improve their skills.
The integration with popular writing apps and programs saves time and ensures consistency across documents.
Some users may find the interface difficult to navigate or overwhelming with too many suggestions.
The free version may not have all the features needed for advanced editing and may require a paid subscription for full functionality.
The AI-powered suggestions may not always be accurate and may require human review for certain types of writing or contexts.

Product Description
Plagiarism Detection Software & Resources for Academic Writing: Online Editor, Essay Examples, Outline Templates, Grammar Checker, Citation Generator!
Pros and Cons
Noplag App provides an all-in-one platform for students to learn, study, proofread and even write or edit their papers.
Noplag Online Editor has built-in Grammar Checker, Paper Grader, and Plagiarism Checker, Citation Assistance, and Reference Guides.
Noplag's Free Essays Database and Library Research Center for Students has accumulated billions of essays, research papers, term papers, dissertations, topic samples, bibliographic, and much more.
There is a lack of information about the pricing and subscription plans for Noplag app.
The user interface might be difficult for some students to navigate, especially for the first-time users.
Noplag Free Essays Database and Library Research Center for Students can be a double-edged sword because some students might be tempted to plagiarize instead of doing their own work.
Product Description
The most advanced and affordable plagiarism checking tool with the option for cross-lingual plagiarism detection
Pros and Cons
Crossplag offers affordable and customizable plagiarism detection tools for educational institutions and businesses.
The AI Content Detector feature allows for lightning-fast authenticity verification, making the plagiarism detection process more efficient.
Crossplag offers unique role-based workflows, making it easier to uphold academic integrity for different types of institutions and businesses.
The passage does not provide information about the accuracy of Crossplag's plagiarism detection tools, which can be a crucial factor for users.
The pricing structure for Crossplag is not transparent from the passage, which may be a disadvantage for users who want to compare pricing with other plagiarism detection tools.
The passage does not provide clear information about Crossplag's support or customer service offerings.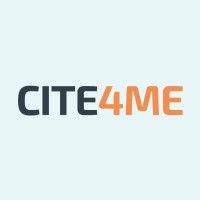 Product Description
Our special offer 20% OFF ☛ using code study20! Welcome to online essay storage. Find free essays on any subject and topic. You can get quality paper samples to help yourself for free – Download now with discount!
Pros and Cons
Provides a platform for students to share their work, which can serve as helpful examples for others.
The service is 100% legal, which ensures integrity in academic writing.
Provides extra tools such as a citation generator and essay topic generator, which can be useful for students.
Students may be tempted to use downloaded papers as their own, which can lead to academic dishonesty.
The work is not reviewed or checked for accuracy, so there is no guarantee that the papers are of high quality.
The website charges for premium essays and editing services, which may not be affordable for all students.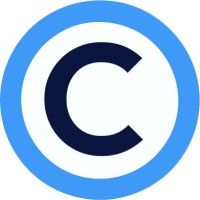 #10
Copyleaks Plagiarism Checker
Product Description
Instantly detect plagiarized content, AI generated content & more with Copyleaks, the only AI-based platform used by millions worldwide.
Pros and Cons
The AI Content Detector can distinguish between content written by a person and that generated by AI, which can help users ensure authenticity.
The Plagiarism Detector can detect direct plagiarism and paraphrased content, which can be helpful for professionals in the fields of academia and journalism, among others.
The AI Grader can accurately assess tens of thousands of standardized tests, which can be a valuable tool for assessing large amounts of data.
The pricing of the products is not mentioned, which may make it difficult for potential customers to gauge whether it is an economically viable option for them.
The copy suggests that the enterprise solutions are designed for businesses and organizations, which may not be helpful for individual users.
The copy does not specify the accuracy or reliability of the AI-based text analysis, which may make it difficult for potential users to trust the product. Product Description
CopySafe provides the most secure copy protection and DRM for the distribution of PDF and Ebooks for desktop reading.
Pros and Cons
Offers a wide variety of ebooks of different genres that can be purchased and downloaded.
Provides DRM service for those who want to sell copy-protected ebooks.
Includes different software options such as CopySafe PDF Reader and Video Player to secure the content from unauthorized access.
It is not clear if the website offers only digital copies of books or print copies as well.
The website lacks a search bar, making it difficult for customers to quickly find the ebook they are looking for.
Services and pricing details are not mentioned on the website, so a customer may have to reach out to customer support for further clarification. Product Description
Check your content with Plagiarism Checker X. A special software for Students, Teachers and Professionals to find the duplicate content.
Pros and Cons
Email support is available 24/7, making it easy for users to get assistance whenever they need it.
The product supports multiple file formats, making it versatile and compatible with a variety of documents.
The product has a comprehensive reporting system that color-highlights the level of matched similarity and provides detailed reports.
The product is only compatible with Windows operating systems, limiting its accessibility for users on other platforms.
The pricing information is not readily available on the website, making it difficult for potential users to evaluate the cost-effectiveness of the product.
The product's website offers a lot of information and features, which may be overwhelming for some users who are looking for a simple plagiarism checker. Product Description
PlagScan is a first-rate plagiarism checking software, used by institutions to automatically ensure originality in documents. Register and discover PlagScan!
Pros and Cons
Plagiarism Checker quickly detects the authenticity of text with just a couple of clicks.
The PlagScan Report is adaptable to your needs, providing a printable PDF file or interactive browser report.
Data privacy and legal compliance are top priorities at PlagScan, ensuring that uploaded documents are never shared with unauthorized third parties.
It is not entirely clear what file formats PlagScan works with, which can cause confusion for some users.
Some users may find PlagScan's pricing plans to be expensive, compared to other plagiarism checkers.
While PlagScan claims to be user-friendly, some users may find it difficult to navigate the platform without proper guidance. Product Description
Proctorio secures your online exams using Lock Down Settings, Remote Proctoring, Identity Verification, Originality Verification, and Content Protection.
Pros and Cons
Provides online proctoring service - making exams accessible to anyone, anywhere.
Offers various tools such as identity verification and plagiarism detection to ensure exam integrity.
Provides test-taker privacy and convenience by offering unscheduled services and 24/7 support.
Test-taker exam recordings can be decrypted by institution-approved representatives - limited access to test-taker data.
Test-taker data is stored in institution-approved data centers, which might raise concerns for the security of confidential student information.
The platform might be too technologically advanced for some institutions or test-takers, which could lead to technical difficulties during the exam. Product Description
Check-Plagiarism offers a free online plagiarism checker tool that helps students and writers to detect plagiarism with 100% accurate results.
Pros and Cons
The plagiarism checker scans text against billions of web pages and online resources, providing reliable and accurate results.
The tool supports multiple file formats, including doc, docx, txt, and pdf, and can scan up to five documents at once, which is helpful for checking longer or more complex documents.
The interface is user-friendly and provides a detailed report with percentages, making it easy for writers, teachers, and students to identify and correct plagiarism.
The free version of the tool has limited access, allowing free users to select only three files at one time, while premium users can select up to 20 files per search.
Uploading files or pasting text into the tool requires users to verify that they are human, which can be time-consuming and frustrating.
The tool may miss some instances of plagiarism if the content is copied from a source that is not available online or if the plagiarism is not exact, such as in cases of paraphrased plagiarism.
Missing a tool?
List it here

->
Frequently asked
questions
The best plagiarism checker software depends on specific needs and budget. Popular options include Grammarly, Turnitin, and Copyscape. Evaluate features, pricing, accuracy, data security, and integration capabilities to choose software that aligns with your requirements.
Plagiarism checker software offers benefits such as online content originality verification, detection of duplicate content, citation suggestions, and prevention of accidental plagiarism. It helps writers ensure academic integrity, improve writing skills, and avoid legal consequences.
The common use of plagiarism checker software is to check the originality of written content and ensure it is not copied from other sources. It's essential for writers, publishers, and educators to maintain credibility and avoid legal consequences. It also helps to improve the quality of the content, avoid duplication, and enhance SEO.
When choosing plagiarism checker software, consider the accuracy of the software, its detection capabilities, integration options, user interface, ease of use, pricing, customer support, and the size of the database. These features will ensure you get reliable plagiarism reports to safeguard your written content's originality.
Plagiarism checker software is used across various industries, including education, publishing, journalism, research and development, and more. It is a versatile tool that helps businesses and individuals to ensure originality and avoid any copyright infringement issues in their work.
The cost of plagiarism checker software varies based on factors such as features and level of service required. Prices range from free tools with limited features to monthly subscriptions starting at $10 to $30 or more for higher usage.
Yes, there are free plagiarism checker software tools available. Some popular options include Grammarly, Quetext, and SmallSEOTools. These free plans often have limitations on features and word count, but they can still be a useful tool for students and writers.
Plagiarism checker software is designed to be user-friendly, requiring minimal technical expertise. It offers intuitive interfaces and pre-designed templates. Basic computer skills and understanding of plagiarism concepts are generally enough to get started. However, some advanced features or complex reports may require some technical knowledge or assistance from support resources.
How to use this page to find the right software
Identify your needs and requirements from the software. Consider factors like functionality, features, platform compatibility, budget, and any specific industry or personal preferences.
Based on your needs, prioritize the features or functionalities that are essential for your software.
Explore the website link of each software to gather more detailed information about it.
Elevate your marketing campaigns with interactivity
📈 Increase engagement and conversions with interactive emails
✉️ Automate lifecycle email marketing for pin-point targeting with emails
⚡ Nurture leads with fun widgets like spin-the-wheel, quizzes, polls, etc
Early stage startup? These tools might help you
Better emails. less work.
super growth.