Best Lead Nurturing Software in 2023
Are you looking for a Lead Nurturing Software for your business? You have come to the right page. This guide will help you discover the best Lead Nurturing Software of 2023 and along with a deep dive into their features, pricing, rating, etc.
What is Lead Nurturing Software?
Lead nurturing software is designed to automate the process of engaging with potential customers and guiding them through the buying journey. It tracks and analyzes the behavior of leads across different channels and provides personalized messaging and content based on their interests and actions. Through lead nurturing software, businesses can build stronger relationships with their prospects, leading to increased conversions and sales.
How Lead Nurturing Software work or function?
Lead nurturing software involves guiding potential customers through the sales funnel by providing valuable information and personalized communication. It tracks interactions with leads and triggers automated messages based on their behavior. This helps build relationships and keeps your brand top of mind until the leads are ready to make a purchase. The software also provides data and analytics, which enables marketers to make data-driven decisions and optimize their lead nurturing process.
Benefits of Lead Nurturing Software?
Benefits of lead nurturing software:
Automates lead follow-up and saves time
Increases conversion rates by targeting leads with relevant content
Helps build strong relationships with prospects through personalized communication
Provides insights for tracking and analysis of lead behavior
Improves sales team collaboration and alignment with marketing efforts.
How we curated this list
We conducted extensive research to identify a wide range of software options within each category. This involved exploring online resources, industry publications, software directories, and user reviews. Please note that the pricing and features mentioned here are subject to change. We recommend you to visit the product website for the latest information before making a decision.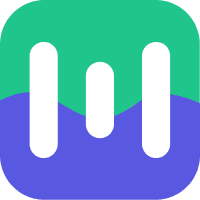 Product Description
Use Mailmodo to create and send interactive emails your customers love. Drive conversions and get better email ROI. Sign up for a free trial now.
Pros and Cons
Mailmodo can help increase customer engagement with interactive elements such as quizzes, surveys, games, and polls inside email campaigns.
The platform offers the ability to create and automate both AMP and HTML email campaigns, providing flexibility.
Mailmodo uses REST API for transactional email campaigns, which enables developers to set up campaigns without having to code the emails.
Not all email clients support AMP emails, so some recipients may not see the dynamic elements.
Mailmodo may require users to switch from their current email tool to use the platform fully.
The pricing for Mailmodo is not mentioned in the passage, making it difficult to evaluate the value proposition compared to other email marketing tools.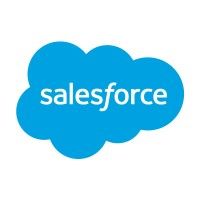 Product Description
Personalise every experience along the customer journey with the Customer 360. Unify marketing, sales, service, commerce, and IT on the world's #1 CRM.
Pros and Cons
Offers personalized customer interactions through AI technology
Includes a variety of solutions for sales, service, and marketing needs
Provides opportunities for learning and skill-building through Trailhead and workshops
May be expensive, as it is marketed towards businesses rather than individuals
Requires some level of technical knowledge to fully utilize all features
May not be necessary for smaller businesses with simpler needs and fewer customers Product Description
Découvrez Plezi, le logiciel de marketing automation B2B pour marketeurs débordés qui vous fait gagner du temps et de la croissance.
Pros and Cons
Easy to set up and use for quick return on investment.
Provides a variety of features for managing all aspects of B2B marketing.
Offers intelligent campaigns, personalized workflows, and centralized content management.
No clear pricing information available on the website.
Some features may require additional integration with other tools or platforms.
The product may not be suitable for businesses that only require basic email marketing automation. Product Description
Ortto's marketing automation and customer data platform unifies your data, messaging and analytics on a single platform.
Pros and Cons
Ortto offers a wide range of features, including customer data platform, journey builder, analytics, and various marketing tools like email marketing, SMS marketing, push notifications, and live chat.
Ortto emphasizes ease of use and does not require a tech team to use, thereby making it accessible for businesses of all sizes.
The platform is integrated with Salesforce, Shopify, and various other tools to provide robust integration options for users.
Pricing information is not readily available on the website and requires users to request a demo or talk to sales, which may be inconvenient.
The sheer number of features and tools may be overwhelming for some users who are new to marketing automation, and the learning curve may be steep.
Some users may find the user interface to be overly simplistic, lacking customization options and advanced features. Product Description
Best All-in-one Phone and Sales CRM Platform for Business. Call for a Free personal Demo.
Pros and Cons
DYL offers an all-in-one solution for businesses, including business phone service, lead and contact management, virtual call center, and more.
The platform is customizable, allowing businesses to tailor workflows, lead distribution, voicemail, and on-hold messages.
DYL offers quick set-up and scalability, making it easy for businesses to add more users as needed.
Pricing is not clearly indicated on the website; businesses need to request a quote to find out how much it costs.
The platform may be overwhelming for small businesses that do not need all the features included in the package.
The reviews on the website are all positive and may not provide a balanced view of the platform's performance. Product Description
Marketo is a marketing automation software that allows businesses to create personalized campaigns across channels without IT support. It helps turn traffic into leads and customers through email and marketing automation. Check out Marketo reviews for more information.
Pros and Cons
Comprehensive Marketing Automation: Marketo provides a comprehensive marketing automation suite that includes advanced tools for lead generation, email marketing, social media marketing, and more.
Easy Integration: Marketo integrates seamlessly with other platforms and tools, allowing businesses to create a connected marketing ecosystem.
Customer-Centric: Marketo prioritizes customer experience and provides valuable insights into customer behavior and preferences.
Expensive: Marketo's pricing is higher than some of its competitors, making it a less viable option for small businesses with limited budgets.
Steep Learning Curve: The platform requires time and expertise to master, making it difficult for businesses without dedicated marketing teams to effectively use.
Limited Support: Some users have reported difficulties with Marketo's customer support, highlighting areas where the platform could improve its support offerings.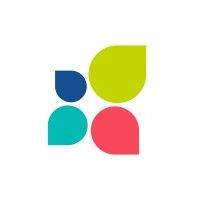 Product Description
Marketing automation platform specializing in B2B, B2C, and email marketing built to meet the actual needs of modern day business.
Pros and Cons
Act-On offers multichannel marketing automation to help businesses reach their customers through various channels.
They have marketing analytics to monitor important metrics and track the success of campaigns.
Act-On offers lead generation and lead scoring features to help businesses secure new clients and measure the quality of leads.
Act-On's pricing is not transparent on their website and requires contacting the sales team for a quote.
Some users have reported a steep learning curve when first using the software.
Their customer support may be lacking compared to other marketing automation software companies. Product Description
iCRM is an award-winning, fully-customizable platform that covers sales, marketing, and support automation for both small and large businesses. Its comprehensive approach can handle complex requirements, making it an ideal solution for any industry. Read reviews on iCRM today.
Pros and Cons
Efficient customer relationship management system.
Integrates with other software and tools.
Customizable dashboard and reports.
Can be expensive for small businesses.
Steep learning curve for new users.
Lack of social media integration.
Product Description
Unified Marketing Automation, Transactional Emails, Sales Pipeline CRM, Service Desk & Business automation stack for growing business & customer lifecycle marketing platform.
Pros and Cons
Aritic Solution Partner Program can provide helpful resources for small and medium-sized companies or digital marketing teams.
Aritic PinPoint provides a comprehensive cloud-based marketing automation platform that includes Landing Page Builder, Lead Scoring, Lead Tracking, Lead Nurturing, Email Marketing, Email Marketing Automation, A/B Testing Features.
Aritic provides multiple integrations with other platforms such as Salesforce, SugarCRM, Zoho CRM, and Social Media (Facebook, Twitter, LinkedIn).
The pricing plans for Aritic PinPoint range from $190 to $3,690 per annum, which could be expensive for some small businesses or solopreneurs.
There is no clear information on the website about the level of customer support that Aritic provides.
The website can be overwhelming with too much information and technical terms, which may not be easily understandable for beginners or non-technical users. Product Description
SALESmanago is a Customer Engagement Platform for impact-hungry eCommerce marketing teams who want to be lean yet powerful, trusted revenue growth partners for CEOs
Pros and Cons
SALESmanago offers a Customer Data Platform that provides a real 360-degree view of the customer which helps in understanding and responding to their behaviour immediately.
The platform offers precise targeting of ads, acquiring leads, and automating Messenger through social media.
SALESmanago provides machine learning and predictive analytics which enables it to suggest products with the highest purchase probability and helps boost sales.
The passage is overloaded with features and technical jargon, which may make it difficult for the layman to understand.
It is not clear how easy or difficult the platform is to use, nor is there any information about the pricing of the platform.
The passage only highlights the benefits of the platform for eCommerce businesses, making it unclear if it is applicable to other industries. Product Description
Get an AI Assistant who will followup on email when copied if no response in 1-2 days.
Pros and Cons
7Targets AI Sales Assistant helps in lead nurturing and can convert cold leads into warm and HOT leads, which can increase lead engagement.
The virtual assistant is always working and can send follow-ups even when the staff is on vacation, ensuring that no leads are dropped.
The email assistant generates unique and relevant subject lines for each email, which can increase the likelihood of the email being opened, and includes industry-relevant stories automatically to leave a lasting impression.
The pricing of the AI Sales Assistant may be too high for small businesses or individuals.
There is a limit to the number of emails that can be sent per day per assistant, which can be a hindrance in some cases.
Some users may prefer to have human interaction rather than relying completely on an artificial intelligence-powered assistant.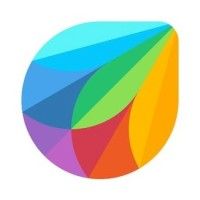 Product Description
Freshsales is an easy to use sales CRM that helps you build pipeline and close deals effortlessly. Freshsales is completely free for upto 3 users. Try it now!
Pros and Cons
Freshsales is a powerful tool for sales teams that helps increase productivity and revenue growth through a variety of features, including AI-powered contact scoring, predictive deal insights, and intelligent workflow automation.
With the Freshsales Suite, businesses can break down silos and provide a single source of truth for customer-facing reps across every step of the customer journey, improving collaboration between sales, marketing, and support teams.
The platform is trusted by over 60,000 businesses, and has been recommended by leading industry experts, demonstrating its effectiveness and reliability.
The product may not be suitable for businesses with smaller sales teams or limited budgets, as the advanced features may come with a higher price point or scalability minimums.
There could be a learning curve for users who are not familiar with CRM tools, or for those who are coming from different sales management software.
As with any CRM tool, the success of Freshsales will depend on how well it is implemented and adopted by the users within the sales team, and may require significant training and change management efforts. Product Description
EngageBay is an affordable all-in-one CRM with marketing, sales & support solution for growing businesses to engage and convert web visitors to happy customers
Pros and Cons
All-in-one solution for marketing, sales and support teams.
Offers a free CRM option for up to 15 users.
Includes features such as appointment scheduling, email marketing, landing pages, and more.
Pricing for larger teams may be expensive.
Integration options with other tools may be limited.
May not have as robust features compared to other enterprise-level CRMs. Product Description
LeadMaster is your ultimate cloud-based solution that combines lead management, customer relationship management, and inside sales in one powerful platform. With its integrated Opportunity & Pipeline Management, you can easily nurture and convert leads to increase your sales performance. Check out LeadMaster Reviews now!
Pros and Cons
LeadMaster Solutions Group offers a complete suite of business applications, making it an all-in-one solution for managing organizations.
Their software is highly customizable and has intuitive design, making it easy to use and deploy quickly.
They offer 24/7 team support which is helpful for customers who may need assistance at any time.
The pricing for their software is not mentioned in the passage, so it's unclear what their costs are.
The paragraph is dense and has poor readability. It can be difficult to understand the different applications they offer at a glance.
There are no customer reviews presented in the passage other than provided by LeadMaster Solutions Group. Lack of independent feedback can be a drawback for potential customers.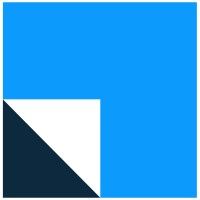 Product Description
Complete Marketing Automation and CRM software for businesses. Organize your lead capture, lead management, sales management & analytics in one platform.
Pros and Cons
Offers a variety of products to improve sales efficiency and productivity.
Provides a customer portal for self-service, which can save time and improve customer satisfaction.
Offers integrations with a wide range of essential business tools, making it easy to incorporate LeadSquared into existing workflows.
Pricing information is not readily available on the website and may require contacting sales.
The website includes a lengthy list of industries and solutions, which may be overwhelming for potential customers trying to find the right fit.
Some users may prefer a more user-friendly interface and simpler navigation. Product Description
Looking to boost your sales? Onehash is the #1 alternative for sales management software, lead management software. Best Sales CRM. Start for free today.
Pros and Cons
OneHash CRM offers powerful lead management features that enable businesses to track their leads and deals through sales funnels and pipelines, segregate leads through unique filters, and convert them into opportunities.
OneHash CRM supports major international currencies and languages, allowing businesses to manage their global divisions and companies from a single configurable platform.
OneHash CRM provides accurate CRM analytics that help evaluate customer data, streamline sales processes, evaluate the opportunity and lead-generating funnels, measure the effectiveness of ongoing campaigns, current deals' profitability, and predict future opportunity-generating models.
OneHash Mail is not yet available, which limits the range of services the product offers.
No mention of integrations with popular third-party applications such as Salesforce or Hubspot, which could be a limitation for businesses that rely heavily on these tools.
There is no information provided about the pricing plans for OneHash CRM, which could make it difficult for businesses to plan their budget accordingly.
Missing a tool?
List it here

->
Frequently asked
questions
The best lead nurturing software depends on your business requirements and goals. Some popular options include Marketo, Pardot, and HubSpot. Evaluate features, scalability, pricing, and integration capabilities to find the software that aligns with your specific needs.
Lead nurturing software provides benefits such as effective lead tracking, automated lead nurturing, personalized communication, lead scoring, and better lead-to-sales conversions. This software helps businesses identify and nurture leads, increase customer engagement, and improve overall sales productivity.
The common use of lead nurturing software is to build relationships with potential customers by creating personalized communication and content that address their needs and interests. It enables businesses to track and analyze prospect behavior, provide relevant information, and move them along the sales funnel until they are ready to make a purchase. It also provides automation features to simplify the process and improve conversion rates.
Features to consider when choosing lead nurturing software include lead segmentation, automation, personalization, behavior tracking, email marketing integration, analytics, lead scoring, and CRM integration. These tools help you effectively manage and optimize your lead nurturing campaigns.
Lead nurturing software is used by various industries like B2B services, education, finance, healthcare, real estate, and more. It helps businesses to build relationships with potential customers and convert them into long-term customers.
The cost of lead nurturing software can vary based on factors like features, provider, and the size of your contact database. It can range from a few dollars per month for basic plans, up to hundreds or even thousands of dollars for advanced enterprise-level plans with more features and functionality.
Yes, there are free lead nurturing software tools available. Some popular options include HubSpot, Zoho CRM, and Pipedrive. These free plans often have limitations on features and user numbers. However, they can be a good starting point for small businesses or those with basic lead nurturing needs.
Lead nurturing software generally requires a moderate level of technical expertise. While many platforms offer user-friendly interfaces and templates, more advanced features such as complex automations and integrations may require some knowledge or assistance. Basic computer skills and understanding of marketing concepts are generally needed, but some technical knowledge can be an advantage.
How to use this page to find the right software
Identify your needs and requirements from the software. Consider factors like functionality, features, platform compatibility, budget, and any specific industry or personal preferences.
Based on your needs, prioritize the features or functionalities that are essential for your software.
Explore the website link of each software to gather more detailed information about it.
Elevate your marketing campaigns with interactivity
📈 Increase engagement and conversions with interactive emails
✉️ Automate lifecycle email marketing for pin-point targeting with emails
⚡ Nurture leads with fun widgets like spin-the-wheel, quizzes, polls, etc
Early stage startup? These tools might help you
Better emails. less work.
super growth.