Best Headless Cms Software in 2023
Are you looking for a Headless Cms Software for your business? You have come to the right page. This guide will help you discover the best Headless Cms Software of 2023 and along with a deep dive into their features, pricing, rating, etc.
What is Headless CMS Software?
Headless CMS software is a content management system that provides powerful content modeling capabilities and decouples the frontend from the backend. Unlike traditional CMS platforms, this software allows development teams to focus solely on building the user interface, while content creators can add, edit, and manage content through an intuitive web-based interface. With headless CMS software, businesses can deliver content across multiple channels and devices seamlessly and tailor the experience based on user preferences.
How Headless CMS Software work or function?
Headless CMS software separates content creation and management from delivery by communicating through APIs rather than a pre-designed, rigid template. This allows for flexibility and easier management of content across different platforms, as the content can be tailored to fit each specific use case. By decoupling content from presentation, headless CMS software empowers content creators to focus on storytelling and engagement, while developers and IT can deliver that content seamlessly across multiple channels.
Benefits of Headless CMS Software?
Headless CMS software enables content creators to focus solely on creating content, as it separates the content from the presentation layer.
It offers flexibility and scalability, allowing organizations to easily manage and update their content across multiple channels and devices.
With headless cms software, developers can easily integrate different technologies and build custom applications to fit their specific needs.
It provides better security, as sensitive data can be stored separately from the presentation layer.
Using headless cms software can lead to faster time-to-market, as content can be created and published quickly without worrying about design or formatting.
How we curated this list
We conducted extensive research to identify a wide range of software options within each category. This involved exploring online resources, industry publications, software directories, and user reviews. Please note that the pricing and features mentioned here are subject to change. We recommend you to visit the product website for the latest information before making a decision.
Product Description
Storyblok is the headless content management system that empowers developers and content teams to create better content experiences across any digital channel.
Pros and Cons
Storyblok is a cloud-native, headless CMS built to scale.
The platform offers a visual editing experience for content creation, which can lead to quicker content lifecycles.
Storyblok can deliver personalized content experiences across all channels.
The pricing for Storyblok is not mentioned, making it unclear how cost-effective it is compared to other CMS platforms.
While Storyblok works with any framework, it may not have the same level of integration with some frameworks as other CMS platforms.
The platform may not be suitable for small businesses or those with limited content creation needs, as it is primarily marketed toward enterprise-grade content management.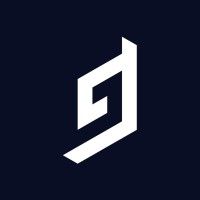 Product Description
Build a GraphQL backend in minutes. Build with a future-proof, API-first approach that sets your frontend developers free from the conventions and structures of traditional content management systems, with minimum payload, client-driven data queries, and generated documentation.
Pros and Cons
Hygraph is a GraphQL native API CMS that makes it easy for teams to create highly performant projects with unbeatable developer experience and powerful features for content editors.
The content model editor of Hygraph allows developers to define the structures, relations, and permissions of application data, making it an API-first approach that sets frontend developers free from traditional content management system conventions and structures.
With Hygraph, content creators can create content easily, even if they don't have any tech know-how. Hygraph offers role-based publishing workflows and translation of content to any language.
It is unclear whether Hygraph is suitable for small businesses or individuals with less complex projects as it seems to cater mainly to large teams.
While Hygraph boasts of powerful image transformations and event-driven business logic, it is unclear if these features come at an additional cost and are only available to enterprise clients.
Hygraph's pricing for its larger projects or enterprise solutions is not explicitly stated, and interested customers have to request a demo to discuss pricing. Product Description
More than a headless CMS, Contentful is the API-first composable content platform to create, manage and publish content on any digital channel.
Pros and Cons
The platform has a composable content structure that allows for flexibility in building experiences for businesses.
It supports powerful AI tools and apps that can help in the efficient scaling of content for businesses.
It has a simplified and intuitive experience for content modeling and editing that removes production silos, streamlines teamwork, and aids in faster collaboration.
The app requires JavaScript to be enabled, which may limit accessibility for some users who may not have it enabled.
The pricing of the platform is not clearly stated and requires a contact form to be filled out to receive information about pricing.
The platform may require a learning curve for some users who are not familiar with composable content structures.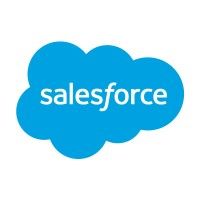 #4
Salesforce Content Management
Product Description
Create, tailor, and deliver content across every commerce experience — fast.
Pros and Cons
The CMS Workspaces allows creators to collaborate across departments and manage approvals and variations for personalized content experiences.
Content templates and visualization make it easier to develop and manage content across brands, regions, and beyond.
With out-of-the-box integrations with Marketing Cloud Account Engagement Email Builder, Marketing Content Builder, and Experience Builder, users can easily surface content across portals and storefronts.
No information is provided about the pricing of Salesforce CMS, making it difficult for potential customers to evaluate its affordability.
The passage does not mention the level of technical expertise required to use Salesforce CMS effectively. It could be challenging for those with limited technical knowledge.
It is not clear whether Salesforce CMS can integrate with third-party applications, which could limit its versatility for some businesses.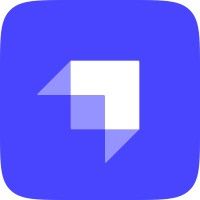 Product Description
Strapi is the next-gen headless CMS, open-source, javascript, enabling content-rich experiences to be created, managed and exposed to any digital device.
Pros and Cons
Strapi offers a fully customizable and structured content management system for developers, making it easier to build apps quickly without the distraction of CMS complexities.
The platform offers a marketplace of plugins to add features or integrations, allowing developers to connect their favorite databases, frontend frameworks, or static site generators.
Strapi provides a self-hosted and enterprise-ready edition, along with fully managed Strapi Cloud, which enables businesses to choose where they want to host their websites.
As an open-source headless CMS, some businesses may prefer the greater control and support offered by proprietary CMS solutions.
Strapi may not have as many features and integrations as some of its competitors, limiting its functionality for some businesses.
While Strapi provides a platform for content managers to manage content autonomously, it may require more technical expertise than other CMS platforms.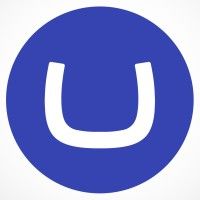 Product Description
Umbraco is the leading open-source ASP.NET Core CMS | More than 700,000 websites worldwide are powered by our flexible and editor-friendly CMS
Pros and Cons
Umbraco offers maximum flexibility for developers as they can develop and extend their website according to their own ways.
The user-friendly editing experience of Umbraco enables editors to make and publish content quickly and hassle-free.
With Umbraco, integration with any tool is easy, and the CMS does not lock you in, which means you can change your tech stack as per your needs.
Umbraco Cloud and Umbraco Heartcore are paid products, and not everyone may be able to afford them.
While Umbraco CMS is free, the paid tiers, which include full support and other extra products and services, may be expensive for some.
Umbraco might have a steeper learning curve compared to some of its competitors, which means it may take a while to master the CMS.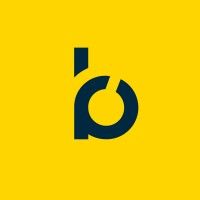 Product Description
Powerful content, customer engagement, and product discovery offerings to achieve true personalization and drive unparalleled business growth.
Pros and Cons
Offers real-time personalization across multiple channels including email, SMS, app, and website.
Includes a range of engagement products and discovery products to help businesses maximize revenue and optimize customer experiences.
Uses a powerful Customer Data Engine to collect and analyze customer data to deliver personalized experiences across all channels.
No pricing information is provided on the website, making it difficult to determine if it is suitable for businesses with smaller budgets.
The platform includes many features and products which may be overwhelming for businesses without extensive marketing knowledge or a large team.
It is unclear if there is a free trial or demo available, which would make it easier for businesses to evaluate the platform before committing to a subscription.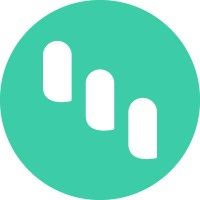 Product Description
Kontent.ai is the headless CMS that enables organizations to have complete control over content to speed up time to market and engage meaningfully with audiences across channels.
Pros and Cons
Complete control over content for organizations using Kontent.ai.
Real-time planning, creation and collaboration which improves efficiency and reduces bottlenecks.
Helps organizations stay agile and engage with the audience on their preferred channels.
The feature of complete control over content may cause an overwhelming workload for organizations that are understaffed.
The initial setup of Kontent.ai may be difficult for non-technical personnel.
The platform's extensive functionality may be too complex for smaller organizations with limited content and personnel.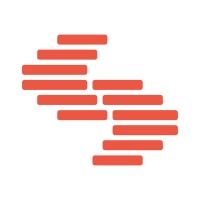 Product Description
Contentstack is the foundation you need to successfully adopt a composable digital experience architecture at any scale. We've paved the composable way, removing complexities and providing the technology, expertise and support you need. Legacy martech platforms can be retired, unleashing DX innovation with a tremendous ROI.
Pros and Cons
Offers a fully integrated and automated front-end hosting for launching experiences faster.
Provides a Marketplace with 1-click integrations, recipes, and App SDK for building faster than ever.
Contentstack is a headless CMS that is considered the industry-best with superior user experience and a platform for creating amazing digital experiences.
Pricing plans for Contentstack are not mentioned, making it difficult to compare costs with other headless CMS options.
The platform may be more tailored towards experienced developers and creative professionals, making it less accessible for casual users.
Contentstack's focus on composable digital experience may not be applicable or relevant for all businesses or organizations. Product Description
Blazing fast API and marketing dashboard. Stop wasting dev time and free marketers from your legacy CMS.
Pros and Cons
Offers a wide range of features for managing content, including a blog engine, custom field validation, and preview changes before publishing.
Provides a content API that can be used for web, mobile, and other platforms, allowing for greater flexibility and scalability.
Offers enterprise-grade capabilities, including centralized multi-channel and multi-site content management, customizable workflows, and enterprise-grade security.
ButterCMS solutions are primarily focused on content management, so it may not be the best fit for businesses that need more comprehensive ecommerce or marketing features.
The pricing may be prohibitive for smaller businesses or startups with limited budgets.
The platform may require some technical expertise or development support to fully utilize its features and capabilities.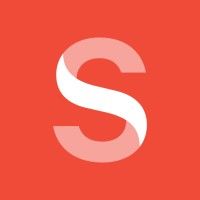 Product Description
Build remarkable experiences at scale. Sanity is a customizable solution that treats content as data to power your digital business.
Pros and Cons
Flexible editing environment and precise content querying make it easy for content creators to quickly bring their ideas to life.
Real-time collaboration features allow teams to work together more efficiently and effectively.
Centralized and scalable content storage and distribution through the Content Lake make it easy for teams across the organization to access and reuse content.
Pricing information is not readily available, making it difficult for potential users to determine if the platform is within their budget.
The platform may not be as user-friendly as some other options on the market, potentially requiring more training and expertise to use effectively.
While the platform offers integrations with best-in-breed technologies, it may not have as many options as some other content management systems. Product Description
Directus is the world's first Open Data Platform for instantly turning any SQL database into an API and beautiful no-code app.
Pros and Cons
Directus installs on top of any SQL database, allowing you to remain in complete control of your new or existing database.
Directus enables you to design and build a production-grade REST+GraphQL API in minutes with built-in authentication options, granular access control, and asset management.
Directus provides a no-code app for code-free data exploration and content management, enabling anyone (even the most non-technical business users) to author content, manage media, and visualize data in a beautiful, white-labeled app.
Directus may not be suitable for those who are not familiar with SQL databases and APIs.
Directus may lack some advanced features that may be present in other CMS platforms.
Directus requires some level of technical expertise to use for more complex projects.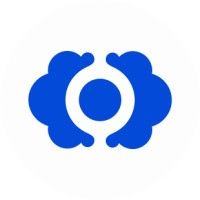 Product Description
The visual CMS that gives content teams full autonomy on your developer-approved tech stack.
Pros and Cons
CloudCannon allows multiple users to work on a website simultaneously in a unified workflow, ensuring that teams stay in sync during the development process.
The platform provides an intuitive visual editing tool that allows content editors to build pages without requiring developer assistance.
It supports a variety of technologies and frameworks, providing flexibility to developers to build custom components.
The pricing plans for CloudCannon are not mentioned in the passage, which may be a drawback when trying to evaluate the platform's cost-effectiveness.
It is not clear how easy it is to migrate existing websites to the CloudCannon platform, which can be a con if you are already using another CMS and want to switch.
While the platform claims to provide SEO-optimized sites, there is no information on how it accomplishes this, which can be a downside for marketers looking to optimize their website's search rankings. Product Description
With the features of headless CMS, Agility will make everyone on your team happy. Discover the freedom of Agility CMS. Start now!
Pros and Cons
The eBook is designed to help users create effective and scalable digital experiences.
The CMS works seamlessly with any front-end and coding language, making it flexible and customizable.
The CMS platform has a composable architecture, allowing users to build and assemble content solutions tailored specifically to their business requirements.
There is no information about the cost of the CMS or its pricing plans.
Some users may find the platform overwhelming or difficult to navigate without dedicated technical staff.
There is no mention of integration with third-party tools or services, which may limit its capabilities for some users. Product Description
The content platform for projects of any size, built around the needs of all team members. Simply put, the most user-friendly and performant headless CMS.
Pros and Cons
Ready integrations with popular web development frameworks and platforms such as Gatsby, Nuxt, React, Vue, Hugo, Jekyll, Remix, Netlify, and Vercel.
Worldwide CDN that spans 200 cities in more than 90 countries, ensuring content is always accessible, performant, secure, and close to every customer.
Flexible content model and fast iterations, allowing for easy editing and publishing of content across all digital channels.
No pricing information is provided on the website, which may make it difficult for businesses to determine if the product fits within their budget.
The product is marketed towards a broad audience, which may make it less appealing for businesses looking for a more specialized headless CMS solution.
The emphasis on technology and web development may make the product seem intimidating or overly complex for some businesses.
Missing a tool?
List it here

->
Frequently asked
questions
The best headless CMS software depends on your specific needs and goals. Popular options include Contentful, Prismic, and Strapi. Evaluate their features, pricing, scalability, and integration capabilities to find the software that aligns with your content management requirements.
Headless CMS software allows for flexible content management and distribution across various channels, devices, and platforms. It enables developers to create custom front-end experiences while maintaining control over content. Headless CMS improves website performance, reduces maintenance costs, and streamlines content iteration.
The common use of headless CMS software is to manage and store content in a way that can be accessed by multiple channels and devices. It separates the content from the presentation layer, allowing for greater flexibility in design and delivery. It also facilitates collaboration and scalability, as well as providing features for content modeling, API integration, and analytics to improve content performance.
When choosing headless CMS software, consider features like ease of content creation, content management, API integration, scalability, security, flexibility, customization, and user-friendly interface. These features will help you effectively manage and deliver high-quality content to your audiences through multiple channels.
Headless CMS software is used across various industries, including e-commerce, retail, B2B services, travel and hospitality, media and entertainment, nonprofit organizations, and more. It is a versatile tool that helps businesses of all sizes and sectors to effectively manage and deliver content to different channels and devices.
The cost of headless CMS software can vary depending on factors like features, provider, and level of service required. Some providers offer free plans with limited features, while others offer monthly subscriptions starting at $10 to $500 or more. It's best to research and compare providers to find one that fits your needs and budget.
Yes, there are free headless CMS software tools available. Some popular options include Strapi, Directus, and Ghost. These free plans often have limitations on features and users, but they can be a good starting point for small businesses or those with basic content management needs.
Headless CMS software requires a higher level of technical expertise compared to email marketing tools. It requires knowledge of programming languages, APIs, and web development concepts. However, user-friendly interfaces and customizable templates are available for beginners. Advanced features may require technical assistance.
How to use this page to find the right software
Identify your needs and requirements from the software. Consider factors like functionality, features, platform compatibility, budget, and any specific industry or personal preferences.
Based on your needs, prioritize the features or functionalities that are essential for your software.
Explore the website link of each software to gather more detailed information about it.
Elevate your marketing campaigns with interactivity
📈 Increase engagement and conversions with interactive emails
✉️ Automate lifecycle email marketing for pin-point targeting with emails
⚡ Nurture leads with fun widgets like spin-the-wheel, quizzes, polls, etc
Early stage startup? These tools might help you
Better emails. less work.
super growth.