Best Landing Page Builders in 2023
Are you looking for a Landing Page Builders for your business? You have come to the right page. This guide will help you discover the best Landing Page Builders of 2023 and along with a deep dive into their features, pricing, rating, etc.
What is Landing Page Builders?
Landing page builders software enables marketers to create, optimize and test landing pages without requiring any design or coding skills. These tools provide drag-and-drop interfaces, customizable templates, and A/B testing features to improve the conversion rates of landing pages. With these builders, marketers can easily create professional-looking landing pages that are optimized for lead generation, webinar registrations, and other marketing goals. By using landing page builders, marketers can enhance their digital marketing campaigns and drive more sales, leads, and revenues.
How Landing Page Builders work or function?
Landing page builders are software tools that enable users to create and design landing pages without any coding knowledge. They work by providing users with pre-designed templates, drag-and-drop functionalities, and various customization options to create high-converting landing pages. Landing page builders also offer features such as A/B testing, analytics, and integrations with various marketing tools to optimize and track landing page performance. With landing page builders, users can easily create landing pages that are tailored to their specific needs and goals.
Benefits of Landing Page Builders?
Benefits of landing page builders:
Create professional-looking landing pages without the need for coding knowledge
Save time and money by eliminating the need for a web developer
Gain valuable insights into visitor behavior through analytics and A/B testing
Improve lead generation and conversion rates with optimized landing pages
Easily integrate with existing marketing tools and software for a seamless experience
How we curated this list
We conducted extensive research to identify a wide range of software options within each category. This involved exploring online resources, industry publications, software directories, and user reviews. Please note that the pricing and features mentioned here are subject to change. We recommend you to visit the product website for the latest information before making a decision.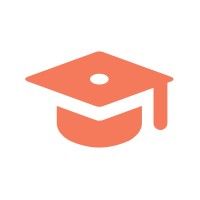 Product Description
HubSpot's software has everything your marketing team needs, from startup to enterprise. Get blogging, social media, landing pages, email, and more.
Pros and Cons
Marketing software that helps you drive revenue, save time and resources, and measure and optimize investments — all on one easy-to-use platform.
Free and premium plans that grow with you, starting from $0/month.
Customizable dashboards that allow you to see campaign performance data in one place and easily share reports with stakeholders.
Limited payment options through HubSpot's payment tool, available only to businesses located in the US that have a US bank account and are using a paid version of HubSpot.
Availability of advanced features, like ad tracking and SEO, may take slightly longer to get started.
Some custom integrations for other tools may require technical work.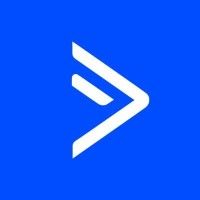 #2
ActiveCampaign for Marketing
Product Description
ActiveCampaign's category-defining Customer Experience Automation platform helps over 180,000 businesses build meaningful connections with their customers.
Pros and Cons
ActiveCampaign offers personalized email marketing, allowing businesses to tailor their communication and improve their customer relationships.
The platform has a powerful marketing automation feature that saves time and money for businesses.
ActiveCampaign provides advanced marketing and sales reporting to check the results and improve performance.
ActiveCampaign has a vast range of features, which may be overwhelming for small businesses or beginners who need a simpler solution.
Some advanced features, such as CRM, may not be necessary for all businesses and may add to the cost.
ActiveCampaign pricing plans can be expensive for small businesses or startups on a tight budget.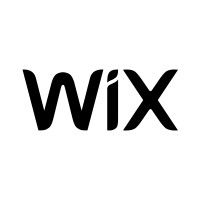 Product Description
Create your website and grow with confidence. From an intuitive website builder to advanced business solutions & powerful SEO tools—Try Wix for free.
Pros and Cons
Wide range of website templates available for various industries.
Advanced web development tools for customization.
Built-in marketing and business solutions, including SEO and email marketing.
Some features require a paid subscription plan.
Limited design control for beginners who may not know how to code.
Difficulty in creating a cohesive brand identity due to the large number of templates available.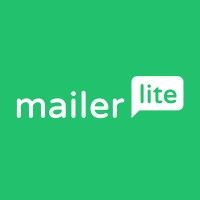 Product Description
Digital marketing tools to grow your audience faster and drive revenue smarter. Backed by 24/7 award-winning support. Check it out now!
Pros and Cons
MailerLite offers a wide range of features to its users such as email marketing, automation, website builder, landing pages, and more.
The platform provides users with a drag & drop editor to design their newsletters, websites, and landing pages easily.
MailerLite offers integrations with various web applications such as Stripe, Zapier, Shopify, WordPress, and Facebook.
While MailerLite offers a free plan, its premium plans can be expensive for small businesses or individuals.
The platform may not provide as many advanced features or customization options as some of its competitors.
Some users may find the user interface of MailerLite to be overwhelming or confusing, especially if they are new to email marketing.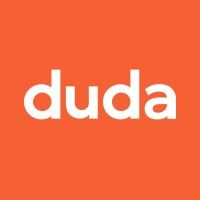 Product Description
Build and sell high-converting websites at scale with the Duda Professional Website Builder. Start your free trial today.
Pros and Cons
The website builder allows for quick and efficient creation of high-performing websites, with dynamic page creation and automated workflows.
The platform offers integrated analytics and reporting, simplifying collaboration with clients and tracking their website's progress over time.
Duda offers excellent customer support and training, as well as a range of white label marketing tools to help businesses grow their brand.
Duda may be pricier compared to other website building platforms.
The number of templates available may be limited.
Some users might find the interface and features too complex.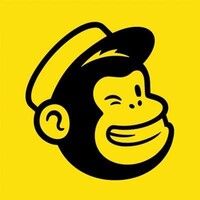 #6
Mailchimp All-in-One Marketing Platform
Product Description
Grow your business on your terms with Mailchimp's All-In-One marketing, automation & email marketing platform. Easy to use - start for free!
Pros and Cons
Mailchimp offers a variety of tools and features to help businesses build their online presence, including website creation and online store launch with marketing tools.
The platform provides audience management and marketing CRM tools to help businesses get to know their audience and find new ways to market to them.
Mailchimp offers creative tools like content studio and creative assistant to help businesses create engaging content.
While Mailchimp offers a free trial, its pricing plans can be expensive for small businesses, with the premium plan starting at $350/month for 10,000 contacts.
Some users have reported that Mailchimp's automation features can be complex and difficult to set up.
Mailchimp's customer support via email and chat is only available 24/7 for paying customers, leaving free plan users with limited support options.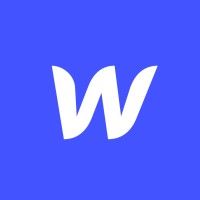 Product Description
Create professional, custom websites in a completely visual canvas with no code. Learn how to create a website by trying Webflow for free!
Pros and Cons
Faster launch: The product offers expert help to build professional sites that can be launched quickly. This can save time and effort for individuals and businesses who want to create an online presence.

Customization: The Webflow product offers a visual canvas that allows designers to have complete control over the user experience, resulting in unique designs based on the desired look and functionality.

Flexibility: The CMS, ecommerce, and logic features make the product flexible for different types of businesses, content, and workflows to manage stunning online stores and craft immersive experiences.
Cost: While the product eliminates the need for hiring developers, managing infrastructure, or additional plug-ins, users still have to pay for the service. This could be a disadvantage for small businesses or individuals on a tight budget.

Learning curve: The product requires some experience in web design and development, which may be a disadvantage for novice users who may find the interface complicated to navigate.

Limited integrations: While Webflow offers integrations with some tools to power business, it may not offer as many integrations as some of its competitors. This could be disadvantageous for businesses that rely heavily on third-party tools.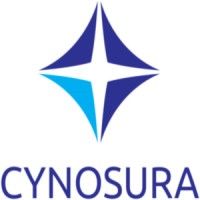 Product Description
A powerful website & landing page builder that helps create high-converting landing pages and drive sales for businesses. Lead generation and opt-in tools integrated.
Pros and Cons
Leadpages has a variety of features including websites, landing pages, pop-ups and alert bars that can help a small business grow and connect with its audience.
The platform provides conversion-optimized templates and easy to use Drag & Drop builder to create web pages quickly.
The platform offers unlimited publishing and does not charge extra fees based on the number of leads collected or pages published.
Some features, such as AI Engine and Integrations, require additional fees or upgrades, which could be a disadvantage for small businesses with a limited budget.
The platform may require some learning curve for users who are new to website building, and there are limited resources available for beginner users.
Although Leadpages offers world-class tech support, it is only available via live chat, which may not be suitable for businesses that require immediate assistance in case of technical issues.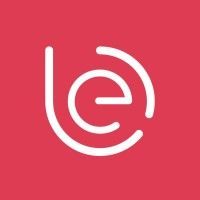 #9
Brevo Marketing Platform
Product Description
We're a creative agency of thinkers that get people talking about your brand.
Pros and Cons
Wide range of services offered, including website development, content creation, branding, and marketing.
Experience working with clients from various industries, providing them with personalized services catering to their specific needs.
Testimonials from satisfied clients available on the website, attesting to the quality of their work.
No pricing information provided on the website, making it difficult for potential clients to assess whether the agency's services are within their budget.
Limited information on the team members and their expertise available on the website, which may make it difficult for potential clients to determine the agency's capabilities and suitability for their project.
No portfolio available on the website, which may make it difficult for potential clients to assess the agency's quality of work and past experience.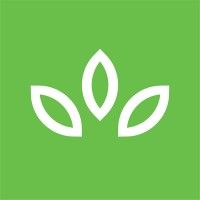 Product Description
SproutLoud is a leader in Through-Channel Marketing Automation, with comprehensive National-to-Local Marketing solutions and analytics.
Pros and Cons
Comprehensive solution: SproutLoud provides a one-stop platform for all distributed marketing needs, making marketing easy and hassle-free.
Improved participation: Partner participation in advertising can reportedly improve by over 60% with SproutLoud's platform.
High brand compliance: SproutLoud claims to achieve 100% brand compliance across the reseller network, which can help in maintaining brand integrity.
Limited information on pricing: Customers need to request pricing and demos from SproutLoud, and there is no clear information available on pricing plans.
Limited customer reviews: While the product's website showcases some positive customer feedback, there are limited independent reviews available on the internet.
Suitable for certain industries: SproutLoud's platform seems to cater more towards specific industries like manufacturing, healthcare, and insurance, which may not be useful for other industries. Product Description
Back-end developer
Pros and Cons
Flowcode offers a variety of products that cater to a diverse range of industries and use cases, including a QR code generator, landing pages, API integrations, and more.
Flowcode prioritizes privacy compliance with GDPR and CCPA protections, ensuring the safety of user data.
Flowcode integrates with popular software tools, such as HubSpot, Salesforce, and Mailchimp, making it easy for businesses to incorporate into their existing workflows.
It's unclear how much Flowcode's products cost and what features are included in each pricing plan.
While Flowcode offers resources such as webinars and Flowcode University, it may require a learning curve for users unfamiliar with QR codes and related software.
The language used on the website can be technical and difficult to understand for those unfamiliar with the industry, potentially alienating some users. Product Description
Generate leads & increase conversion rate using fast, mobile optimized landing pages. A Landing page builder trusted by 7500+ ROI driven marketers.
Pros and Cons
Easy to build high converting landing pages for mobile users without any coding.
Swipe Pages AMP landing pages load in less than 2 seconds and have very low bounce rates which lead to better conversions and lower cost per click.
The platform offers a variety of features such as dynamic text for personalized messaging, A/B testing, and direct integrations with Stripe for selling products directly from the landing page.
There is no mention of a free plan. After the 14-day full-featured trial, users have to choose a plan to continue using Swipe Pages.
It is not clear if the product offers customization to templates beyond basic drag and drop editing.
The pricing information is not immediately visible on the landing page and requires navigating to another page.
Product Description
No matter your level of expertise, we have a solution for you. At GetResponse, it's email marketing done right. Start your free account today!
Pros and Cons
GetResponse offers a comprehensive set of tools for email marketing, automation, website building, and ecommerce integration.
The platform has a free plan for new businesses to get started and a custom solution for those seeking a more tailored approach.
Customers praise GetResponse's customer support, with a 24/7 available team, and ease of use with automation and landing pages.
The pricing for paid plans might be a bit high compared to some other email marketing software available in the market.
While the platform offers 100+ integrations, it may not integrate with all the tools you use.
The AI-powered email generator might not be suitable for some users who want more personalized and unique content.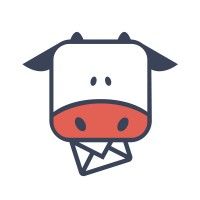 Product Description
The ultimate email marketing software and marketing automation platform that will not break your bank. Try Moosend for free!
Pros and Cons
Offers a variety of features, including email marketing, automation, landing pages, subscription forms, audience management, and reporting/analytics.
Provides customizable templates, personalization options, segmentation, and CRM tools to help users engage their audience and grow their business.
Offers automation of repetitive tasks, marketing processes, and personalized experiences for customers, as well as tracking and analytics to measure marketing success.
Pricing plans are based on the number of subscribers, which could make it expensive for businesses with a large audience.
Some users may find the platform overwhelming due to the vast number of features and customization options available.
While there is a knowledge base and customer support available, there may be a learning curve for users who are not familiar with email marketing and automation software.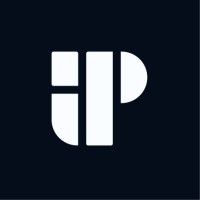 Product Description
Turn clicks into customers with Instapage, the only landing page platform that creates, personalizes, and optimizes landing pages for every campaign.
Pros and Cons
Instapage offers a variety of features such as landing pages, personalization, experimentation, AI content, and collaboration.
The platform provides robust reporting and optimization tools to help businesses drive more conversions and sales.
Instapage offers lightning-fast landing pages with easy-to-use templates that are well-suited for companies without dedicated developers.
The platform may be too advanced for small businesses or organizations with limited marketing budgets.
Some users may find Instapage's pricing to be too high compared to other landing page builders on the market.
There may be a learning curve for new users who are not as familiar with digital marketing and landing page optimization.
Missing a tool?
List it here

->
Frequently asked
questions
The best landing page builder software depends on your requirements. Popular options include Unbounce, Leadpages, and ClickFunnels. Consider factors like ease of use, design options, integrations, and pricing to find the software that meets your needs.
Landing page builder software provides many advantages such as creating visually appealing landing pages, easy customization, faster page creation, A/B testing, lead capture forms, and integration with other marketing tools. It helps businesses in increasing conversions, improving SEO, and reducing bounce rates.
The common use of landing page builders software is to create optimized web pages with the goal of converting visitors into leads or customers. It allows businesses to design and customize pages without the need for coding skills. Features such as A/B testing, responsive design, and analytics enhance the effectiveness of the pages.
When choosing a landing page builder software, consider features like drag and drop editor, mobile responsiveness, customization options, A/B testing, integration options, analytics, form builders, templates, security, and customer support. These features will help you effectively create and optimize your landing pages.
Landing page builder software is widely used in digital marketing, specifically by businesses that aim to generate leads, increase conversions, and improve online sales. This tool is used across various industries including e-commerce, SaaS, healthcare, education, real estate, and more.
The cost of landing page builder software varies based on features and provider. It can range from free plans with limited features to subscriptions starting at $25 to $200 or more per month, depending on the scale and level of service required.
Yes, there are free landing page builders available such as Wix, Strikingly and Carrd. However, free plans often have limitations on features, domain names and integrations. They can be useful for small businesses or those with basic landing page needs, but paid plans offer more robust options.
Landing page builder software is designed to be user-friendly, requiring minimal technical expertise. However, advanced features or integrations may require some technical knowledge or assistance from support resources. Basic computer skills and understanding of landing page design concepts are generally enough to get started.
How to use this page to find the right software
Identify your needs and requirements from the software. Consider factors like functionality, features, platform compatibility, budget, and any specific industry or personal preferences.
Based on your needs, prioritize the features or functionalities that are essential for your software.
Explore the website link of each software to gather more detailed information about it.
Elevate your marketing campaigns with interactivity
📈 Increase engagement and conversions with interactive emails
✉️ Automate lifecycle email marketing for pin-point targeting with emails
⚡ Nurture leads with fun widgets like spin-the-wheel, quizzes, polls, etc
Early stage startup? These tools might help you
Better emails. less work.
super growth.