Best Order Management Software in 2023
Are you looking for an Order Management Software for your business? You have come to the right page. This guide will help you discover the best Order Management Software of 2023 and along with a deep dive into their features, pricing, rating, etc.
What is Order Management Software?
Order management software enables businesses to effectively manage and streamline their order processing, from placing orders to fulfilling them. This software provides a centralized platform for managing inventory, tracking shipments, and generating reports for analyzing sales and fulfillment data. With order management software, businesses can improve their customer service, reduce errors, and increase efficiency in their order fulfillment processes.
How Order Management Software work or function?
Order management software streamlines the entire order processing cycle from order placement to delivery. It assists businesses in managing their inventory, tracking shipments, automating order fulfillment, and generating invoices. By centralizing all order information, this software gives businesses clear insights into their ordering process and improves customer satisfaction through on-time deliveries. With advanced features like real-time order tracking, businesses can reduce manual errors and cut down processing time, ultimately resulting in increased productivity and profitability.
Benefits of Order Management Software?
Order management software streamlines the order fulfillment process, reducing errors and increasing efficiency.
It automates tasks such as order tracking, inventory management, and shipping, saving time and money.
Real-time insights into order status and inventory levels help businesses make data-driven decisions.
Customizable order workflows ensure consistency and adherence to business rules and regulations.
With order management software, businesses can improve customer satisfaction and loyalty by providing accurate and timely updates on order status and delivery.
How we curated this list
We conducted extensive research to identify a wide range of software options within each category. This involved exploring online resources, industry publications, software directories, and user reviews. Please note that the pricing and features mentioned here are subject to change. We recommend you to visit the product website for the latest information before making a decision.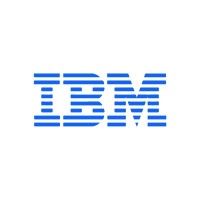 #1
IBM Sterling Order Management
Product Description
With IBM Sterling® Order Management software, you can orchestrate your entire fulfillment network with powerful core capabilities and next-level options.
Pros and Cons
The IBM Sterling Order Management system is a comprehensive omnichannel order fulfillment platform. It offers features like real-time inventory management, curbside pickup, ship from store, etc., which can help enhance the customer experience.
The system provides an intuitive interface with easy-to-use functionality, enabling users to manage orders without having to rely on IT.
IBM Sterling Order Management utilizes AI-powered insights to scale operations and maximize profitability, automating processes, and minimizing shipping expenses with ship-to-store options, thus improving operational margin.
The cost of implementing IBM Sterling Order Management can be high, which may not be feasible for small businesses.
The customization options can be limited, and few add-ons are available to increase functionality.
The system may require more IT support and training since it's designed for large enterprises and complex supply chain systems, which may not be suitable for small businesses.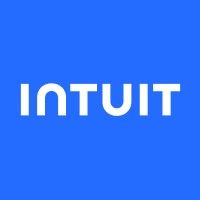 Product Description
QuickBooks Online is designed to help you manage your business finances with ease. Grow your business effortlessly with our all-in-one online business software.
Pros and Cons
QuickBooks offers various plans that cater to different business stages and industries, providing users with options to find the best fit for their needs.
QuickBooks helps users track income, expenses, and stay ready for taxes, making tax time less stressful.
QuickBooks offers a mobile app, allowing users to manage their business on the go and access their account from any device with an internet connection.
Some QuickBooks products can be expensive, especially the Desktop Enterprise version with an annual subscription of $2160 to $178-
Some features, such as receipt capture and advanced inventory management, are only available with certain subscription plans and can cost extra.
Although QuickBooks has an option for assisted migration from Desktop to Online, the migration results are not guaranteed to be seamless and may vary based on file size and business complexity.
Product Description
Webgility is the top-rated ecommerce accounting & inventory automation software for QuickBooks. Automate bookkeeping and get insights to increase profits.
Pros and Cons
Automates ecommerce accounting and syncs orders to QuickBooks while managing taxes, refunds, returns, fees, and payouts.
Syncs and manages multiple inventory sites, keeps product listings updated, creates purchase orders, and automates shipping and purchasing workflows.
Provides a 360-degree view of ecommerce profitability and performance by channel, SKU, and order, along with AI-driven forecasts, powerful real-time multichannel ecommerce dashboard, and other analytics features.
The product may not be suitable for businesses that do not use QuickBooks for accounting purposes.
Webgility may not integrate with all ecommerce platforms, limiting its usefulness for some businesses.
Pricing information for Webgility's products is not readily available on the website, which could be a drawback for businesses when making purchase decisions.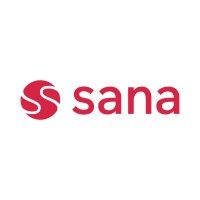 Product Description
Prioritize relationships, not just transactions. Find out how Sana Commerce's e-commerce platform for SAP and Microsoft Dynamics can help you succeed.
Pros and Cons
Sana Commerce integrates seamlessly with Microsoft Dynamics and SAP ERP systems.
The platform centralizes data, eliminating system silos and unnecessary complexities.
Sana Commerce empowers customers with all ERP data available in the web store, enabling customers to handle the entire quote-to-order process online.
There is no information provided on the pricing of Sana Commerce plans.
The product suite is limited to Sana Commerce Cloud, Sana Pay, and Sana Commerce Insights.
Sana Commerce is positioned as a Niche Player in the 2022 Gartner Magic Quadrant for Digital Commerce, which may indicate less market share compared to other products.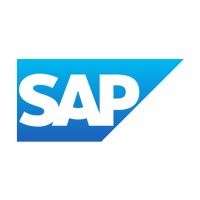 Product Description
Get software and technology solutions from SAP, the leader in business applications. Run simple with the best in cloud, analytics, mobile and IT solutions.
Pros and Cons
Provides information on SAP solutions that assist in intelligent enterprise management.
Offers free trials for SAP software before purchasing.
Provides support for incidents on SAP Support Portal.
The webpage is not functioning as it says "Sorry, this page can't be found".
The passage mostly describes links and resources for SAP solutions, rather than explicitly explaining what the product is.
There is no clear mention of pricing or any specific features of the product. Product Description
PartnerLinQ is a next-generation connectivity solution that reimagines control, visibility, and transparency across global supply chains and eCommerce.
Pros and Cons
PartnerLinQ provides end-to-end supply chain connectivity, which can enhance visibility and streamline processes for various industries, including food and beverages, retail, CPG, logistics, transportation, fashion and apparel, general merchandise, and manufacturing.
PartnerLinQ offers capabilities such as network visualization, intelligent planning and forecasting, multi-enterprise collaboration, actionable insights, and headless commerce, which can help businesses make smart decisions, automate workflows, and deliver personalized experiences.
PartnerLinQ features advanced technology for security and access, document management, reporting and analytics, and scalability, which can ensure the reliability, accuracy, and adaptability of the system.
The details about pricing, implementation, and support for PartnerLinQ are not provided in this passage, and potential users may need to contact the company for more information.
It is unclear whether PartnerLinQ integrates with all types of ERP systems, carriers, and e-commerce platforms, which may limit its compatibility with certain partners.
The benefits of PartnerLinQ may vary depending on the size, complexity, and specific requirements of each business, and some users may not see a significant return on investment or competitive advantage.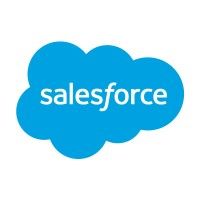 #7
Salesforce Order Management
Product Description
With Salesforce's Digital Experience Platform, quickly launch data-powered sites, portals, snf apps, connected across the customer journey.
Pros and Cons
Salesforce offers a variety of solutions for sales, service, and marketing, making it a great all-in-one tool for businesses.
The use of AI and data can help businesses personalize customer interactions, leading to better engagement and satisfaction.
The availability of workshops, webinars, and Trailhead allows for continuous learning and growth opportunities for users.
The pricing for Salesforce may be a barrier for smaller businesses, as it may not be affordable.
The platform may be overwhelming for some users, as it offers a wide range of features and tools.
Integration with other software or systems may require additional effort or technical knowledge.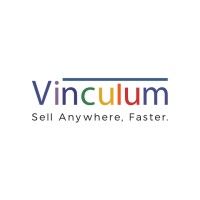 Product Description
Vinculum is a global software company enabling Omnichannel retailing. Its Saas-based product automate Catalog Listing, Order & Inventory Management, Master Data Management, Cross Border Fulfillment, Payment Reconciliation, and Warehouse management.
Pros and Cons
The product offers automated catalog listing, which saves time and effort for sellers and ensures that the product information adheres to the guidelines set by individual marketplaces.
The product provides a single view of real-time inventory for all channels, which helps manage inventory efficiently and reduce fulfillment errors.
The product offers omnichannel retailing, enabling sellers to create a seamless shopping experience for their customers across different touchpoints.
There is no information on the pricing of the product, which can be a major consideration for sellers.
The product seems to cater more to large businesses and may not be suitable for small and medium-sized enterprises.
In case of any grievances or feedback, customers are required to reach out to an individual, which may not always be efficient or timely.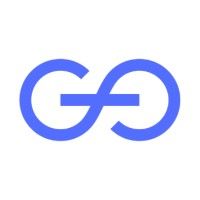 Product Description
See, strategize, synchronize and manage all your stores, listings and transactions with our unified, fully automated multi-channel command platform.
Pros and Cons
One-stop-shop for managing e-commerce business.
Aggressive automation and intelligent order flow makes the process faster and flawless.
Real-time tracking and powerful custom reporting provides insights to make better business decisions.
Goflow might not be cost-effective for small businesses or those with limited resources.
Customization options for the platform may not be extensive.
Integration with third-party software or services may not be smooth for all users.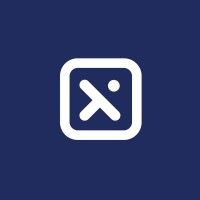 Product Description
Instantly turn unstructured trade documents into structured data with The Conexiom Platform.
Pros and Cons
Conexiom offers a value calculator to help customers find out how much they can save using their platform.
The platform transforms unstructured trade documents into structured data in minutes with 100% accuracy, eliminating the need for human intervention in most cases.
Conexiom can be easily integrated with existing technology stacks, and the implementation process is quick.
There is no information provided about the pricing of Conexiom, so it's unclear if it is affordable for all businesses.
While Conexiom claims to handle the complexity of unstructured trade documents, there is no guarantee that it will be able to process all kinds of documents accurately.
Some businesses may prefer a more hands-on approach to document processing, and may not want to rely entirely on automated services like Conexiom. Product Description
HandiFox™ is a mobile inventory tracking and sales management solution that allows SMBs to automate their sales, manage the supply chain pipeline and do sales in the field.
Pros and Cons
HandiFox leverages barcoding technology to enhance inventory management, which can increase accuracy, streamline warehouse operations, and reduce costs.
The solution offers mobile sales capabilities, enabling businesses to manage sales on the go from a mobile device, which can boost efficiency and improve customer service.
HandiFox provides multi-location tracking, which allows businesses to monitor inventory levels and associated data across multiple sites, ensuring optimal resource allocation.
HandiFox may not be suitable for larger businesses that require extensive customization options or advanced inventory management features.
The use of handheld scanners and mobile devices may require additional expenses for hardware, which may affect overall affordability.
Limited integration options with other financial or CRM systems outside of QuickBooks may limit its flexibility for certain businesses. #12
Katana Cloud Manufacturing
Product Description
Modern cloud manufacturing software that helps you stay on top of inventory management, material planning, production scheduling, and more.
Pros and Cons
Wide range of industry-specific integrations with accounting, e-commerce, and CRM tools.
Offers real-time visibility into inventory and production, allowing for optimization and control of raw materials and products.
Cloud-based software provides a secure and flexible manufacturing solution accessible from anywhere.
Limited features for shop floor control and task prioritization.
No mention of mobile access or application availability.
No information provided on the pricing of individual plans or modules. Product Description
Linnworks is an eCommerce inventory and order management software that helps retailers automate key processes, reduce costs and grow their business.
Pros and Cons
The product connects, manages and automates commerce operations, making it easier for businesses to sell everywhere and capture every revenue opportunity.
Linnworks offers integrations with various leading marketplaces, which allows businesses to connect quickly at no additional cost to their operations.
The platform offers convenient order management, centralized inventory management, multichannel listing, stress-free fulfillment, and real-time analytics along with stock forecasting to reduce overstocking and stockouts.
Linnworks is a paid platform, which means businesses have to invest in it to use its services.
The product may require some technical knowledge for integration with the existing tech stack.
Although Linnworks offers an extensive list of sales channels and integrations, it may not integrate with all ecommerce platforms, limiting its usability for some businesses. Product Description
Pros and Cons
Provides various solutions for inventory optimization, allocation, replenishment, and markdown.
Offers cloud-based warehousing that is accessible anytime and anywhere with expert tech support and no upfront cost.
Provides case studies and resources to share success stories and offer insights on staying ahead in the industry.
The passage lacks specific details about the product, making it difficult to understand its full capabilities without exploring the website.
It is unclear how the product addresses challenges specific to individual industries or businesses.
The product may be more suited for larger businesses with a higher volume of inventory, making it less accessible to small businesses. #15
Acctivate Inventory Software
Product Description
QuickBooks inventory management software integrated with QuickBooks to manage inventory, warehousing, purchasing & more.
Pros and Cons
Acctivate is affordable and pays for itself within the first few months of use.
Acctivate integrates with leading shopping cart providers, EDI translation software, and productivity solutions, which makes managing inventory, purchasing and warehousing, and customer service easier.
Acctivate helps businesses to centralize online, offline, and EDI orders while automating processes and improving order accuracy throughout the order and fulfillment process.
Acctivate inventory management cannot stand alone and has to be integrated with QuickBooks.
Acctivate is ideal for businesses that are growing and have complex inventory management needs. Therefore, it may not be necessary for small businesses.
Acctivate may not be suitable for businesses that operate in industries outside the scope of their offered industries.
Missing a tool?
List it here

->
Frequently asked
questions
The best order management software varies based on your specific business requirements and industry. Popular options include TradeGecko, Ordoro, and ShipStation. Consider features like inventory management, shipping integrations, and pricing to find the software that aligns with your needs.
Order management software offers benefits such as streamlined order processing, inventory management, order tracking, real-time order updates, customized reports, and customer communication. It helps businesses reduce errors and processing time, increase customer satisfaction, reduce costs, and improve operational efficiency.
The common use of order management software is to streamline the entire process of receiving and fulfilling customer orders for a business. It enables businesses to manage orders, inventory, shipping, and returns efficiently. It also provides features for tracking orders, generating reports, and managing customer information to improve customer service and increase sales.
When choosing order management software, consider features like inventory management, order processing and fulfillment, shipping and tracking, returns management, integration options, reporting, customer data management, and multi-channel support. These features will help you effectively manage your orders, streamline your processes, and provide better customer service.
Order management software is widely used in e-commerce, retail, manufacturing, and wholesale industries. It helps businesses to streamline and automate their order processing and inventory management, resulting in improved efficiency, reduced costs, and enhanced customer satisfaction.
The cost of order management software can vary depending on the provider, features, and scale of your needs. Prices can range from free options with limited features to monthly subscriptions starting at $50, and can even exceed $1,000 for enterprise-level solutions.
Yes, there are free order management software tools available. Some popular options include Square, Odoo, and Zoho Inventory. These free plans often have limitations on features and orders managed. However, they can be a good starting point for small businesses or those with basic order management needs.
Order management software may require a higher level of technical expertise as it involves managing inventory, tracking orders, and integrating with other systems. Basic computer skills are necessary, but more advanced features may require technical knowledge or assistance from support resources.
How to use this page to find the right software
Identify your needs and requirements from the software. Consider factors like functionality, features, platform compatibility, budget, and any specific industry or personal preferences.
Based on your needs, prioritize the features or functionalities that are essential for your software.
Explore the website link of each software to gather more detailed information about it.
Modernize your operations with interactivity
📈 Automate bills, usage reports, and notifications with the journey feature
⚡ Enable people to raise issues inside the emails using forms
✉️ Use APIs to trigger and send notification and reminder emails
Early stage startup? These tools might help you
Better emails. less work.
super growth.